A power miter saw is one of the handiest tools around. Nothing beats it for making totally accurate 90-degree crosscuts, the most common cut. But it can also pivot to make perfectly angled miter cuts, and some models even tilt to make compound angle cuts.
Precision is what makes miter saws so indispensable. Because the blade is fixed to a sturdy arm on a heavy body, cuts can be fine-tuned to the width of the blade. "You can shave off little bits until you get a perfect fit," says Tom Silva, This Old House general contractor. That stability, along with built-in blade guards, also makes miter saws safer than other power cutters.
There are some things miter saws can't do. They can't rip lumber to width or cut very wide stock, and many only tilt one way. But sliding arms can increase cutting reach, and some tilt two ways to make complicated cuts easier. Keep in mind that with added features come more weight and higher cost. In this article see which saw has the features you want and Tom's tips for using miter saws correctly.
Miter Saw Reviews: Pros & Cons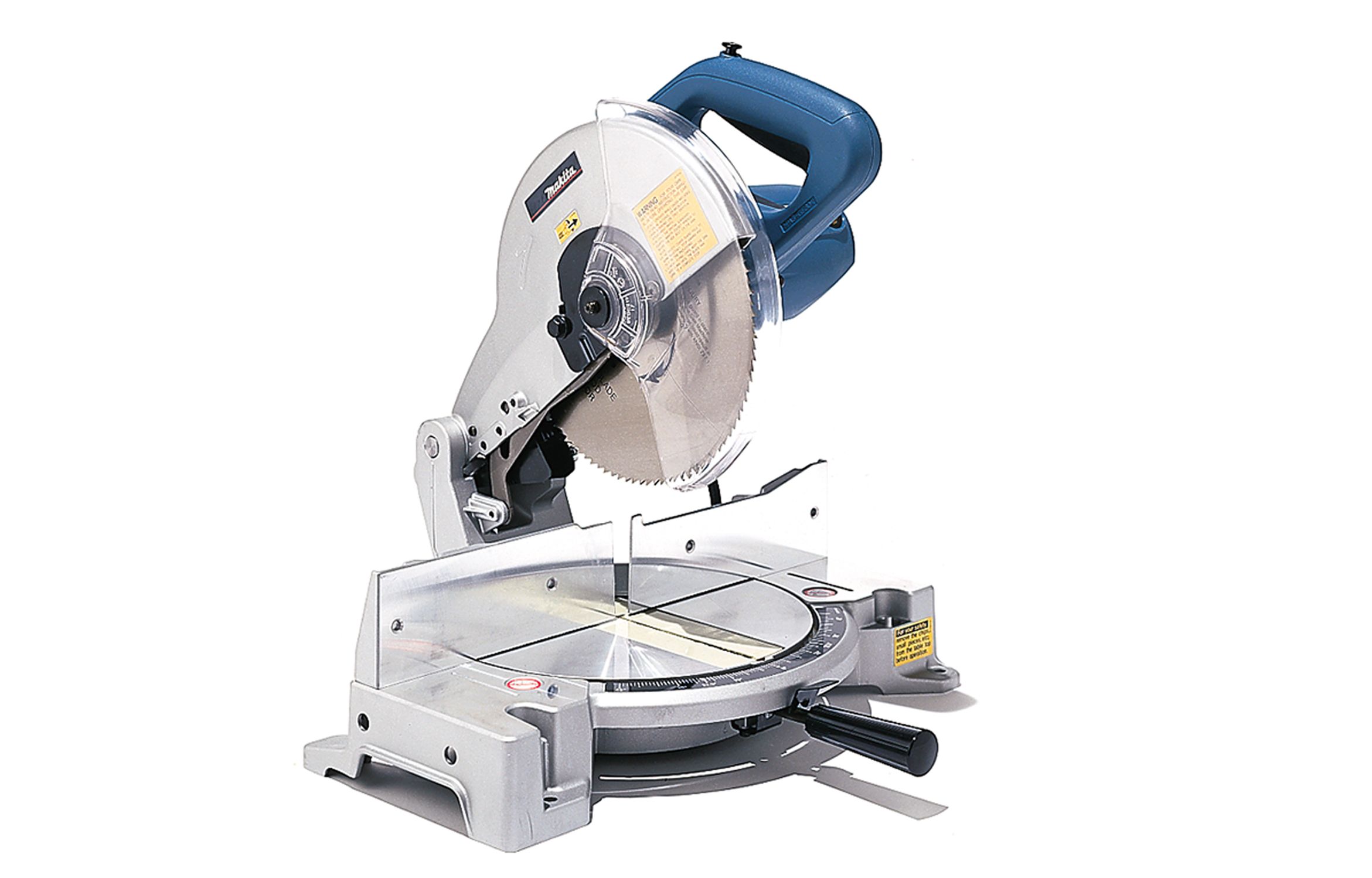 Basic Miter Saw
Crosscuts and miters, but does not tilt for bevel cuts.
Pros: Good basic job-site saw. Relatively inexpensive, lightweight for easy hauling and setup.
Cons: Can't cut bevels. Width and depth of cut are limited to blade reach.
Example Model: Makita LS1030N, approx. $180
Compound Miter Saw
Crosscuts, miters, and tilts to one side to cut bevels. Some tilt both ways.
Pros: Makes all the basic cuts.
Cons: Width and depth of cut are limited to blade reach. One-way tilt means you have to make some bevel cuts with the workpiece upside down.
Example Model: Delta 36-255L TwinLaser, with double-laser guide lines for accurate cuts, approx. $350
Sliding Compound Miter Saw
Crosscuts, miters, tilts to one side, and slides.
Pros: Makes all the basic cuts. Slide mechanism increases cutting capacity.
Cons: One-way tilt means you have to make some cuts with the workpiece upside down.
Example Model: Porter-Cable 3807, approx. $470
Double-Bevel Sliding Compound Miter Saw
Crosscuts, miters, bevels to both sides, and slides.
Pros: Makes all straight, mitered, and beveled cuts. No need to turn work upside down.
Cons: Numerous adjustments to get right; more expensive.
Example Model: Dewalt DW708, approx. $600
Cordless Sliding Compound Miter Saw
Crosscuts, miters, bevels to one side, and slides, all on battery power.
Pros: Battery means it can be used on sites where the electricity has not yet been connected.
Cons: Biggest, 24-volt battery still might not be big enough for a full day's work without recharging.
Example Model: Bosch 3924, approx. $350
Miter Saw Stands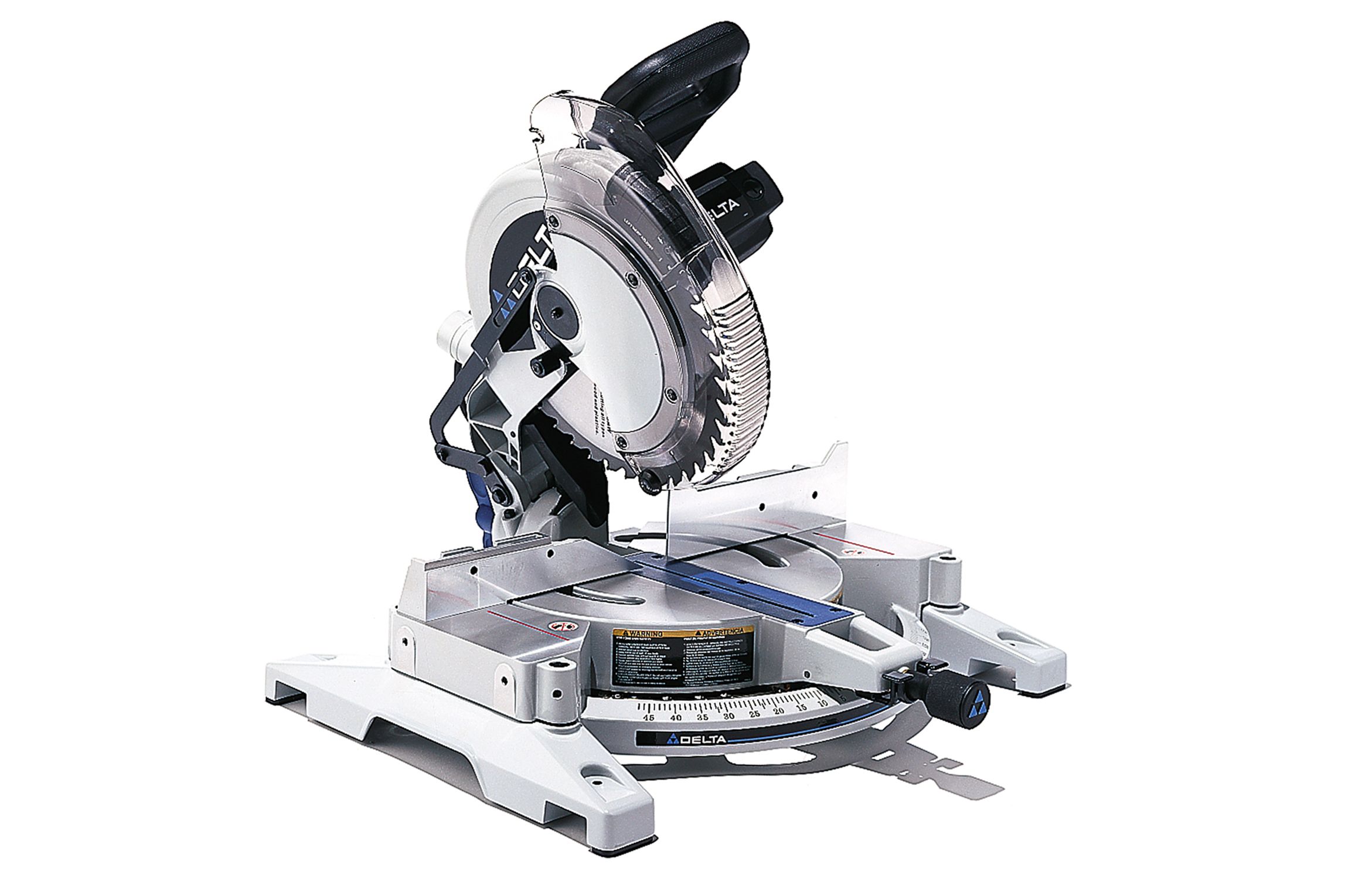 Most lumber stock is long, which means you need to support the wood's ends when cutting with a miter saw. Consider getting a bench or stand. The Delta Kickstand, above, folds to become a wheeled cart.
Another option is to build your own infeed and outfeed tables with planks on sawhorses (see www.newyankee.com for Norm Abram's "Chop-Saw Station" plans); outriggers to catch the wood must match the saw table height or else the blade will bind or kick back. Whether or not you use a stand, be sure to screw the saw down tight to whatever surface it's on.
Tom Silva's Techniques
Basic Use of Miter Saw
Take a stable stance, and clear away scraps of wood that could upset your footing.
Wear safety glasses.
Hold the material tight to the fence and down against the table with one hand, and work the saw with the other.
Push the saw blade steadily down into the wood.
With a saw that slides, pull it all the way forward before you lower it into the wood and push to cut so the saw's force works with you to press the wood in and down. Never pull the blade through the wood.
Cutting Wide Boards
When the piece you're cutting is too wide for the saw but still less than twice the width, you can cut it in two passes. Carefully cut the piece as far as the blade will reach, then flip it over and repeat the cut from the opposite edge.
Cutting Several Pieces the Same Length
For balusters, studs, and other lumber that has to be cut to equal lengths, fasten a stop block to the fence.
Secure the block to the fence with screws or, better yet, adjustable locking pliers, which tighten easily and hold securely.
Position the stop block slightly above the table surface to make room for sawdust to escape. "Otherwise, if it packs up in there, your cuts won't be accurate," Tom says.
Butt each piece of wood against the block to cut uniform lengths. Be sure to hold down the workpiece on the block side of the blade, not on the other side.
Cutting Miters and Bevels
When cutting compound miters on crown molding, mark not only the point of the miter (where the wood meets the corner) but also the direction of the cut.
"You don't have to lay it out with a ruler, just sketch a line showing which way it goes," Tom explains. Then, when you set up for the cut, even if you have to turn the wood upside down, you'll know what has to happen.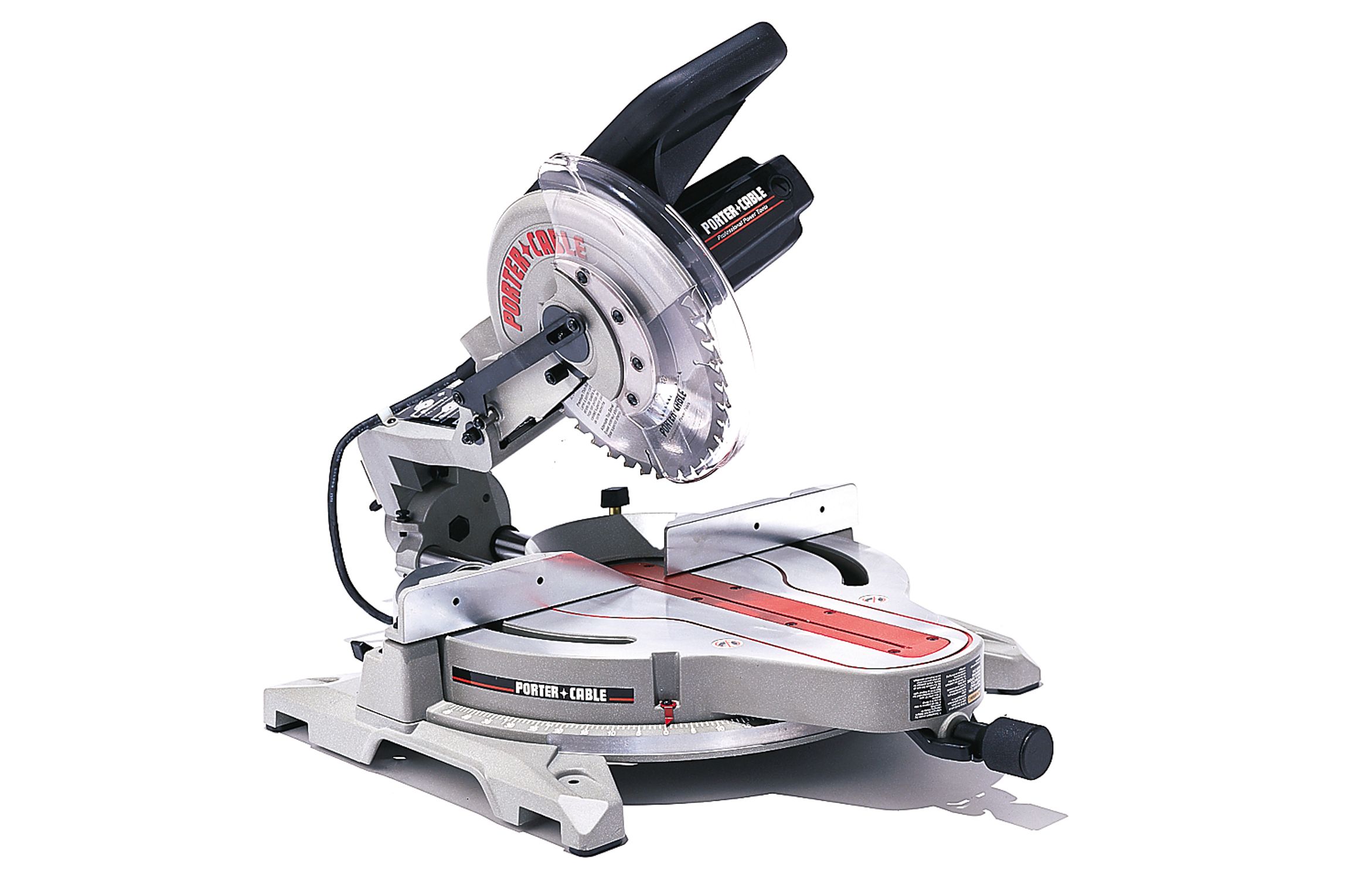 Where to Find It
Top — Delta Machinery
Delta 36-255L Twinlaser
Delta Machinery
Jackson, TN
800-223-7278
www.deltamachinery.com
Basic miter saw
Makita LS1030N
Makita USA
La Mirada, CA
800-462-5482
www.makita.com
Compound miter saw
Delta 36-255L Twinlaser
Delta Machinery
Sliding compound miter saw
Porter-Cable 3807
Porter-Cable Corporation
Jackson, TN
800-321-9443
www.porter-cable.com
Double-bevel sliding compound miter saw
Dewalt DW708
Dewalt
Hampstead, MD
800-433-9258
www.dewalt.com
Cordless sliding compound miter saw
Bosch 3294
Bosch Power Tools
Mt. Prospect, IL
877-267-2499
www.boschtools.com
Miter saw stand
The Delta Kickstand
Delta Machinery