1. This Smart Old House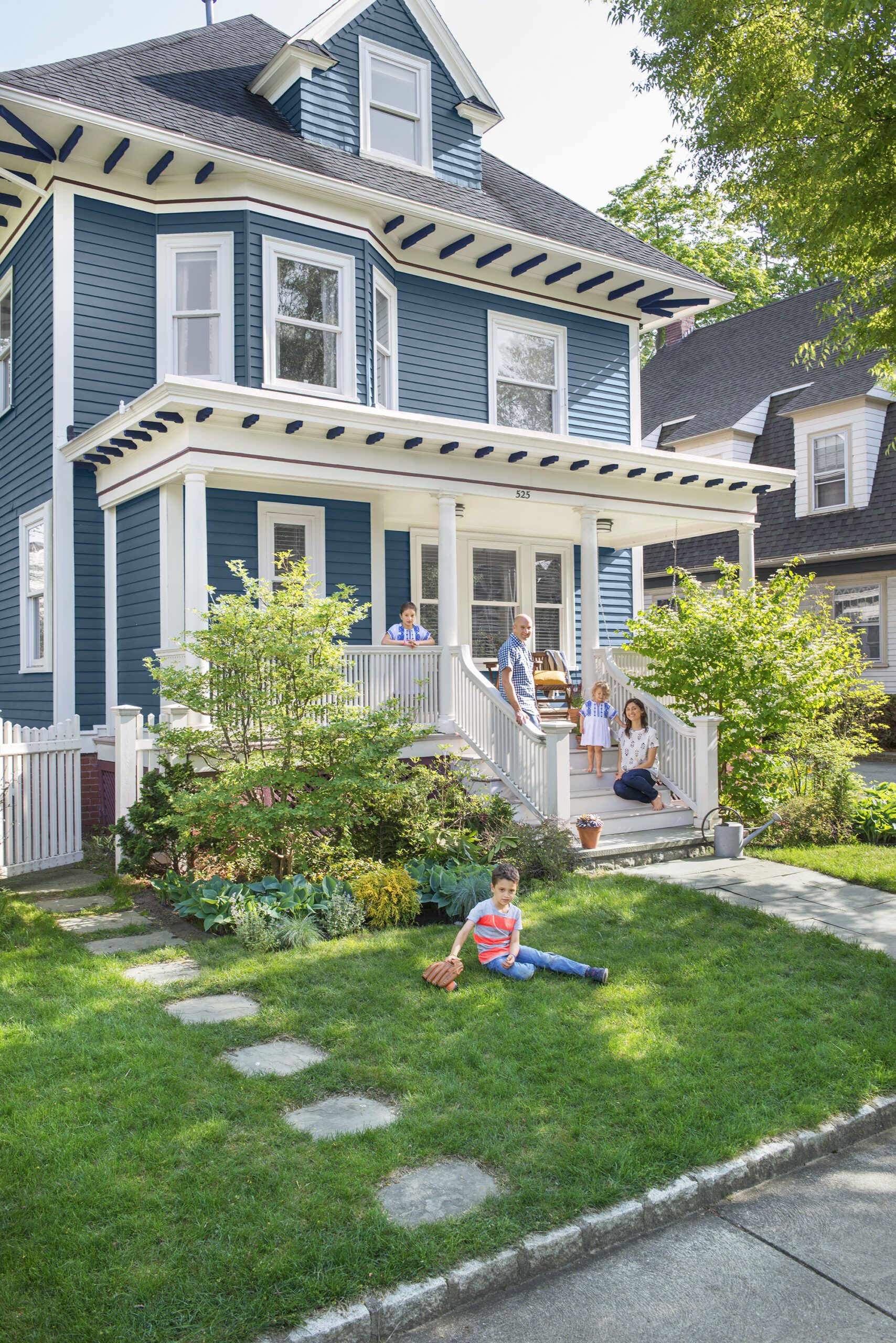 The Tortolani family uses smart-home technology to keep an eye on their 1908 clapboard gem in Providence, Rhode Island. After having the same vehicle rifled through twice in two years while parked in his home's driveway, Alan Tortolani decided to cook up a security solution.
A tech-savvy mobile-game developer, he pointed a streaming video camera at the driveway from an upper-story window. But using an indoor camera to record through the glass turned out not to work. "There's a glare, and the motion detection on the Nest Cam seems to be overly sensitive," says Alan.
App-Controlled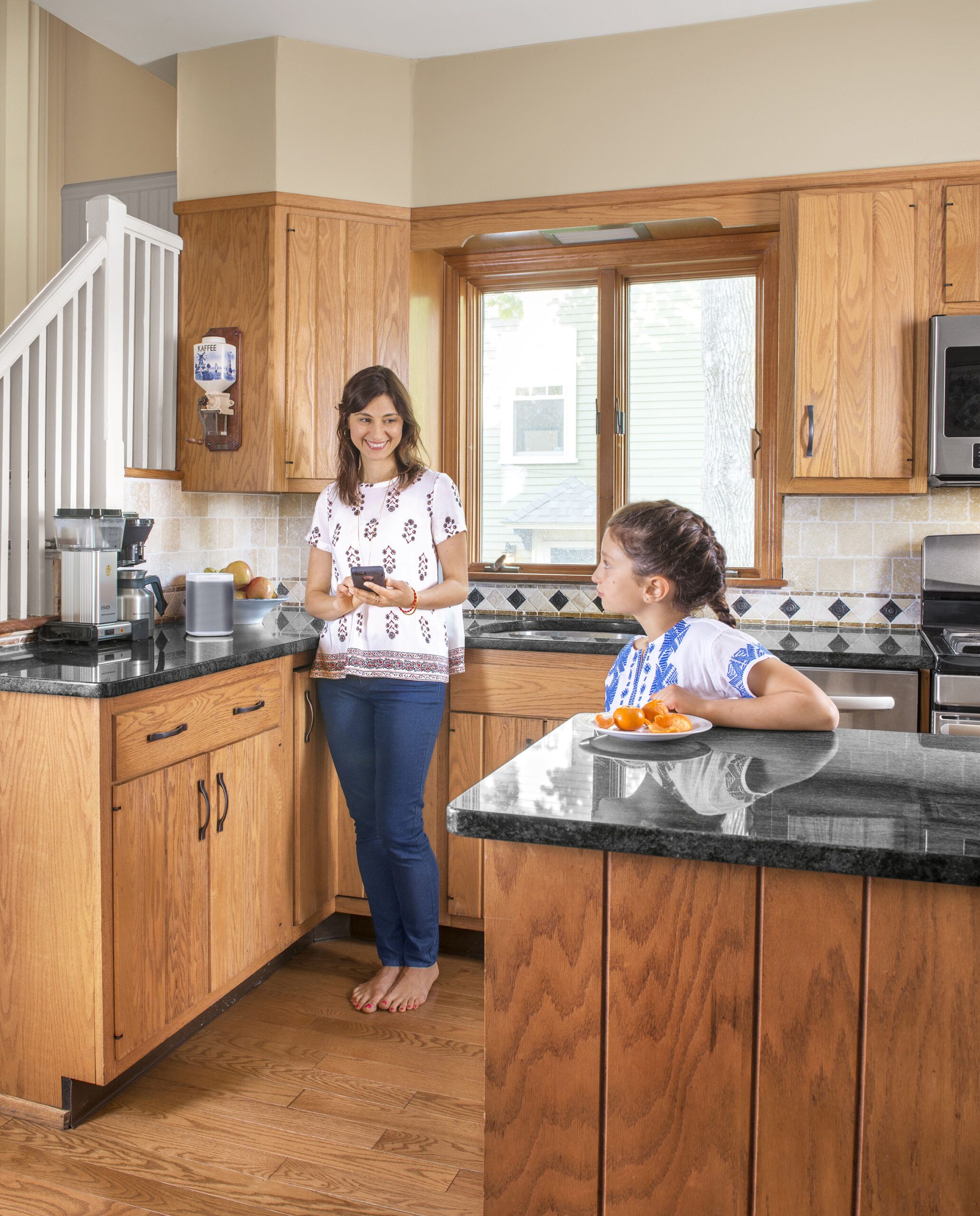 As it happened, soon after the trouble started, the light over Alan's garage quit working and he discovered the Wi-Fi-connected Kuna Smart Home Security Light. Not your average cast-iron outdoor sconce, it features a high-definition video camera, a microphone, a speaker that can unleash a 100-decibel siren, and a motion detector that can trigger the light and/or video recording. All those functions come under the jurisdiction of an app that he can control from a smartphone or a tablet.
As a bonus, the vintage styling of the device is a natural fit for the family's 1908 house. Alan says it took him about 10 minutes to install the sconce.
SHOWN: The Tortolanis also use smart-home technology to control lighting and music and save money on utilities. The wireless nature of the tech means there's no need to rip open walls to install it.
Side Entrance Security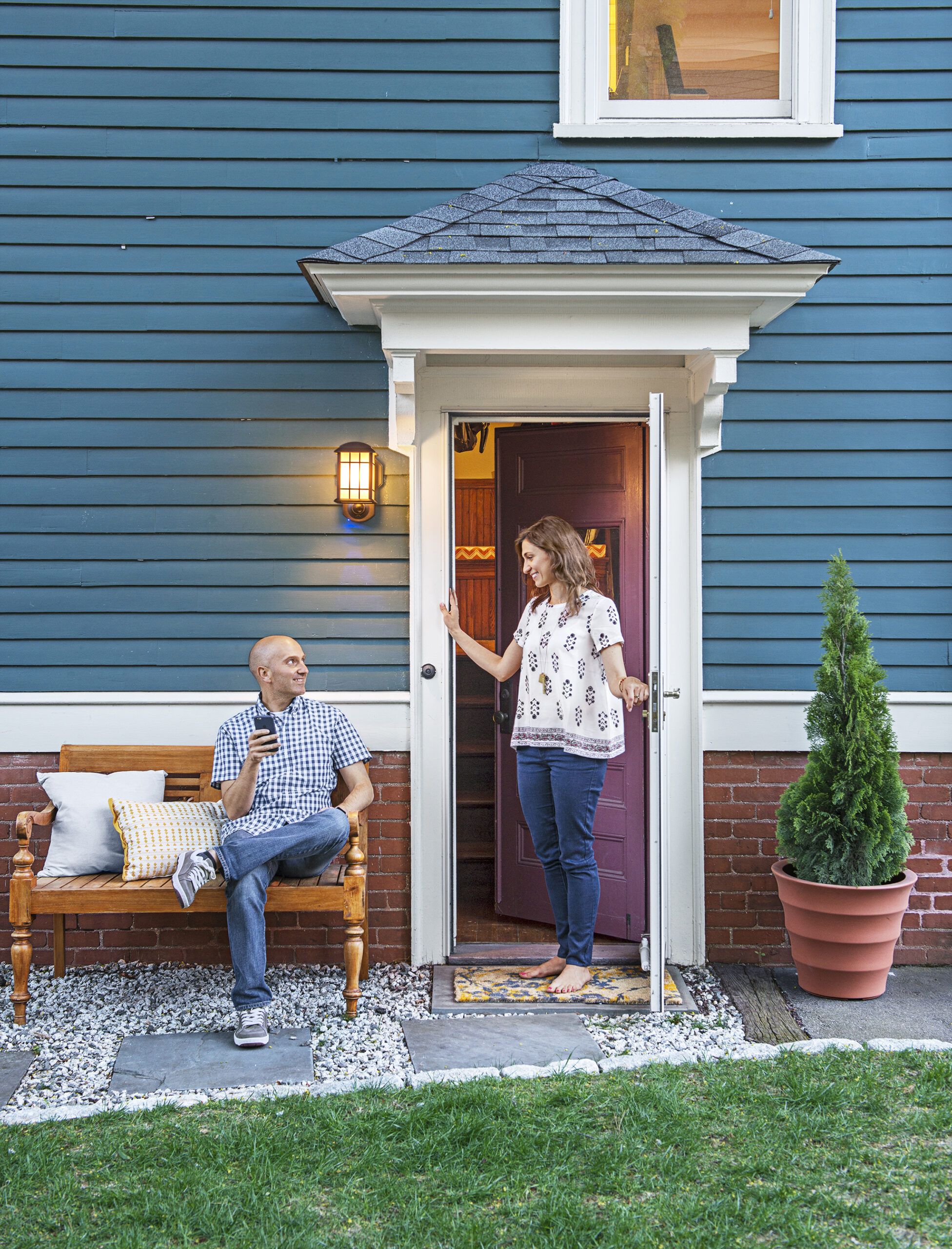 Given the comings and goings of babysitters and package-delivery people, Alan decided to install a second Kuna to keep an eye on his house's side entrance. "We have another issue in the neighborhood with packages being lifted, especially during the holidays," he says.
If the fixture senses motion, it sends an alert to his phone; then he can open the app and watch a video feed in real time, and verbally ward off a would-be burglar by talking into his phone. He hasn't busted any crooks yet—but he's okay with that. The Kuna Smart Security Light comes in Craftsman (shown), traditional, and contemporary styles, all available in black or bronze; $199.
Three More Devices TOH Recommends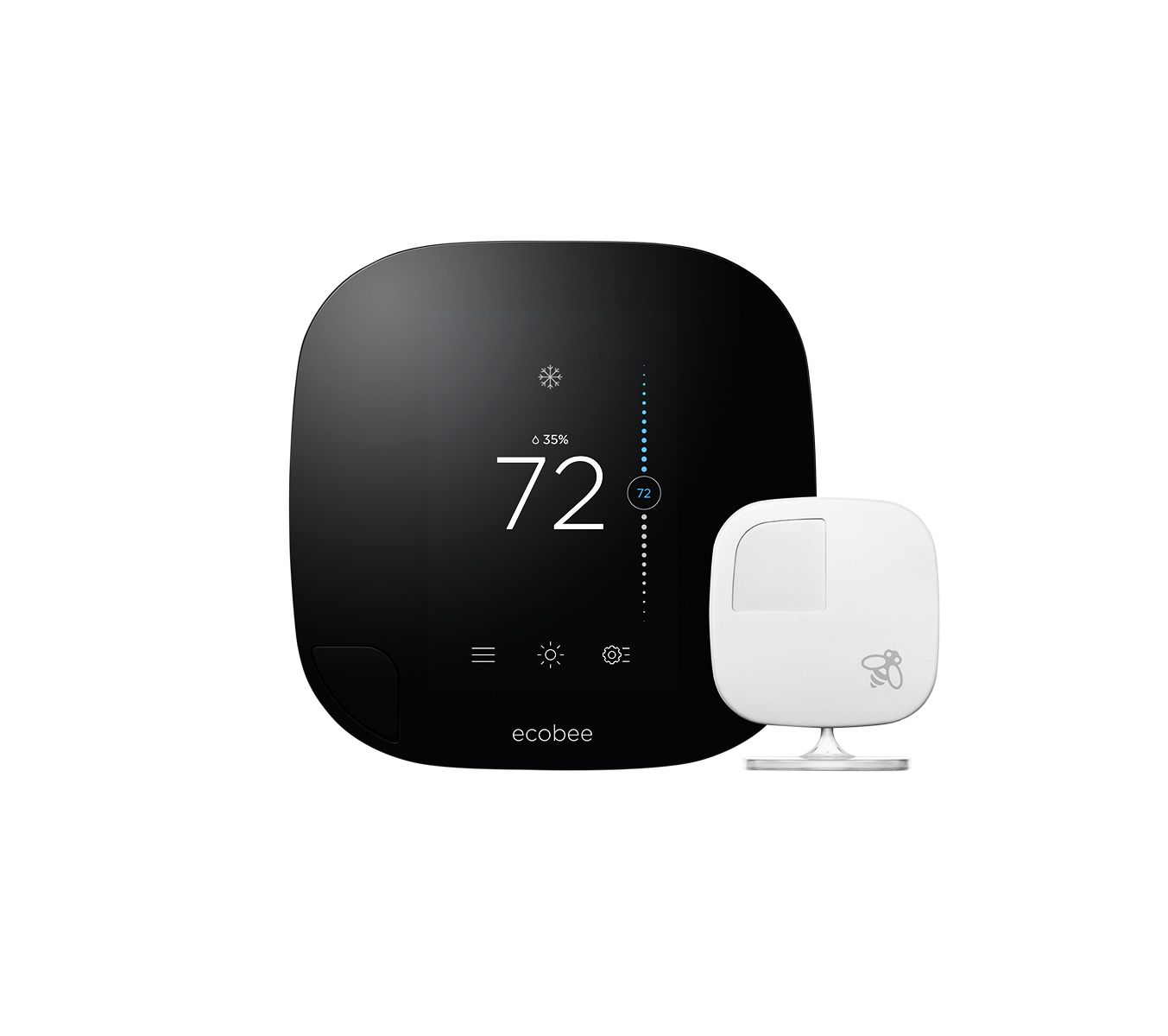 These other smart products will make the Tortolani family even more comfortable in their 1908 house.
Using wireless room sensors, the Apple HomeKit–enabled ecobee3 thermostat modernizes ancient HVAC systems by either averaging temps from drafty bedrooms and too-hot-to-handle kitchens, or by reading only the rooms where it senses movement. $249; ecobee
Regulating Air Flow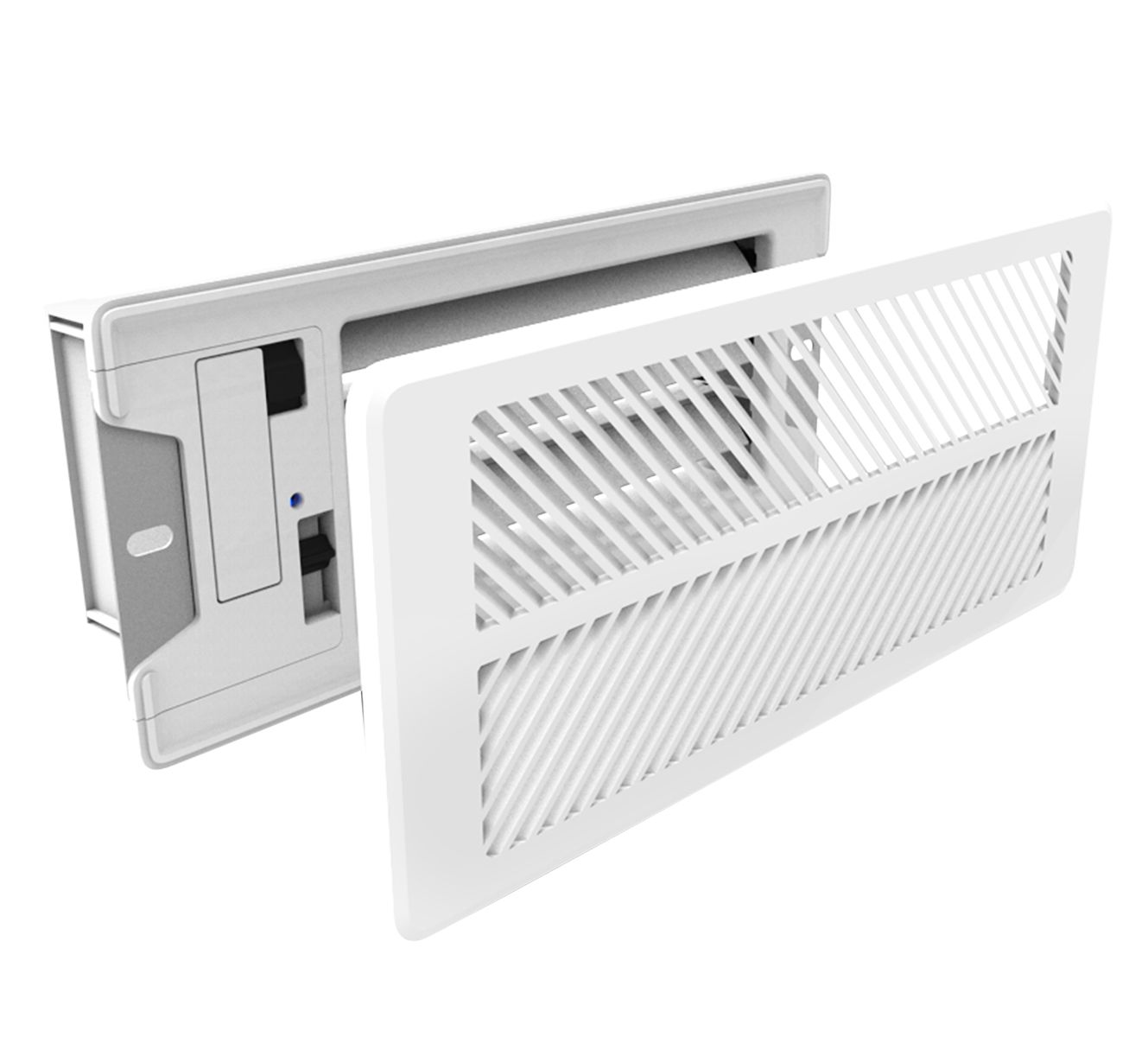 The ducting in an old home's poorly planned addition can blow money right out of your wallet. Zone your airflow room by room and automatically regulate it with the Keen Home Smart Vent System. $207 for two vents and an Ethernet bridge; Keen Home
Add a Wireless Dimmer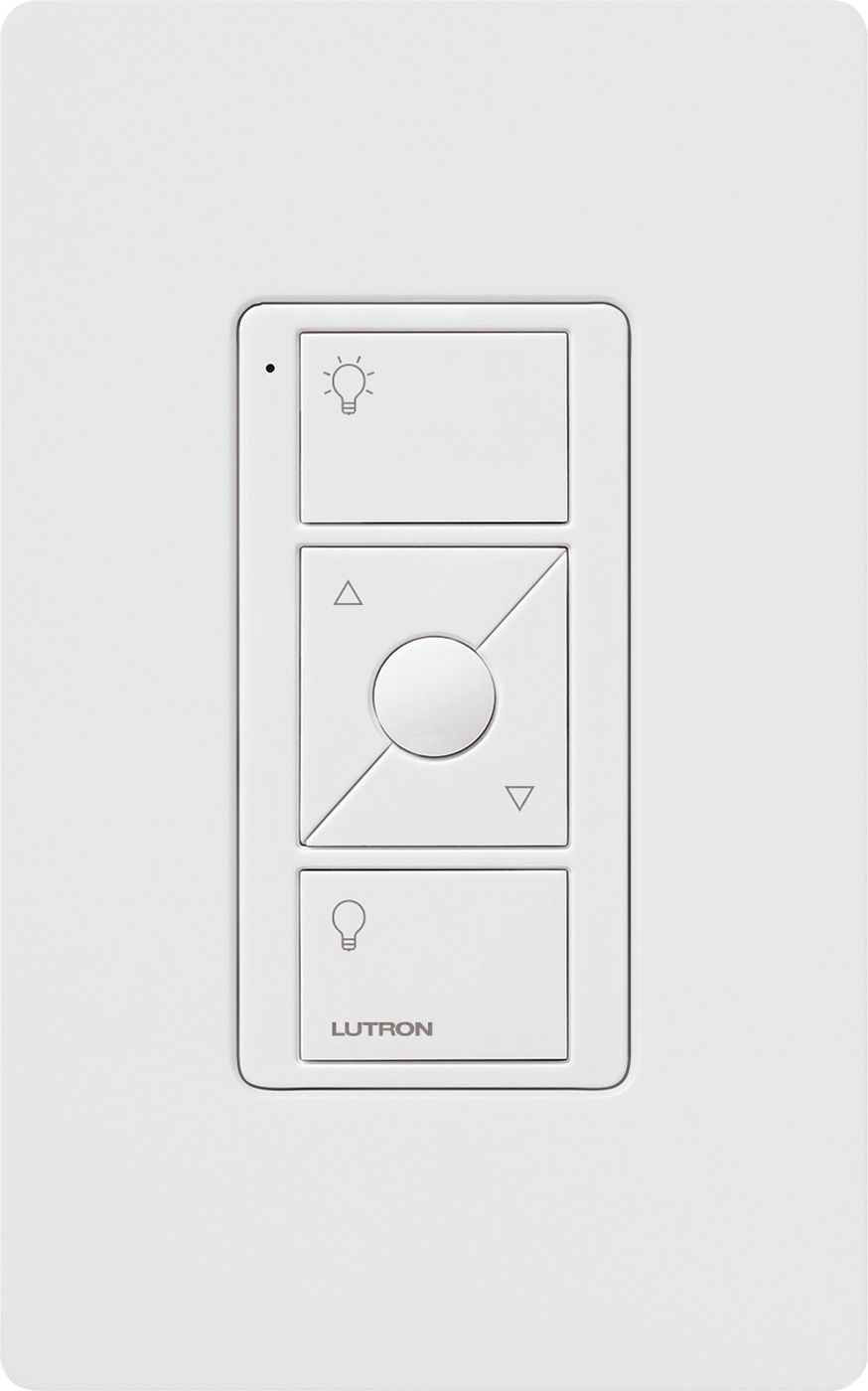 Got a beautiful old fixture that won't take smart bulbs? Swap out the wall switch for the Lutron Caséta Wireless In-Wall Dimmer. This setup works with Apple HomeKit, so you ask Siri to dim the light or turn it on or off. $99; Lutron
The total price for the kit TOH developed for the Tortoloni home? $754, which includes one Kuna security light plus the ecobee3, Keen vent system, and Lutron Caséta dimmer.
2. The Growing Household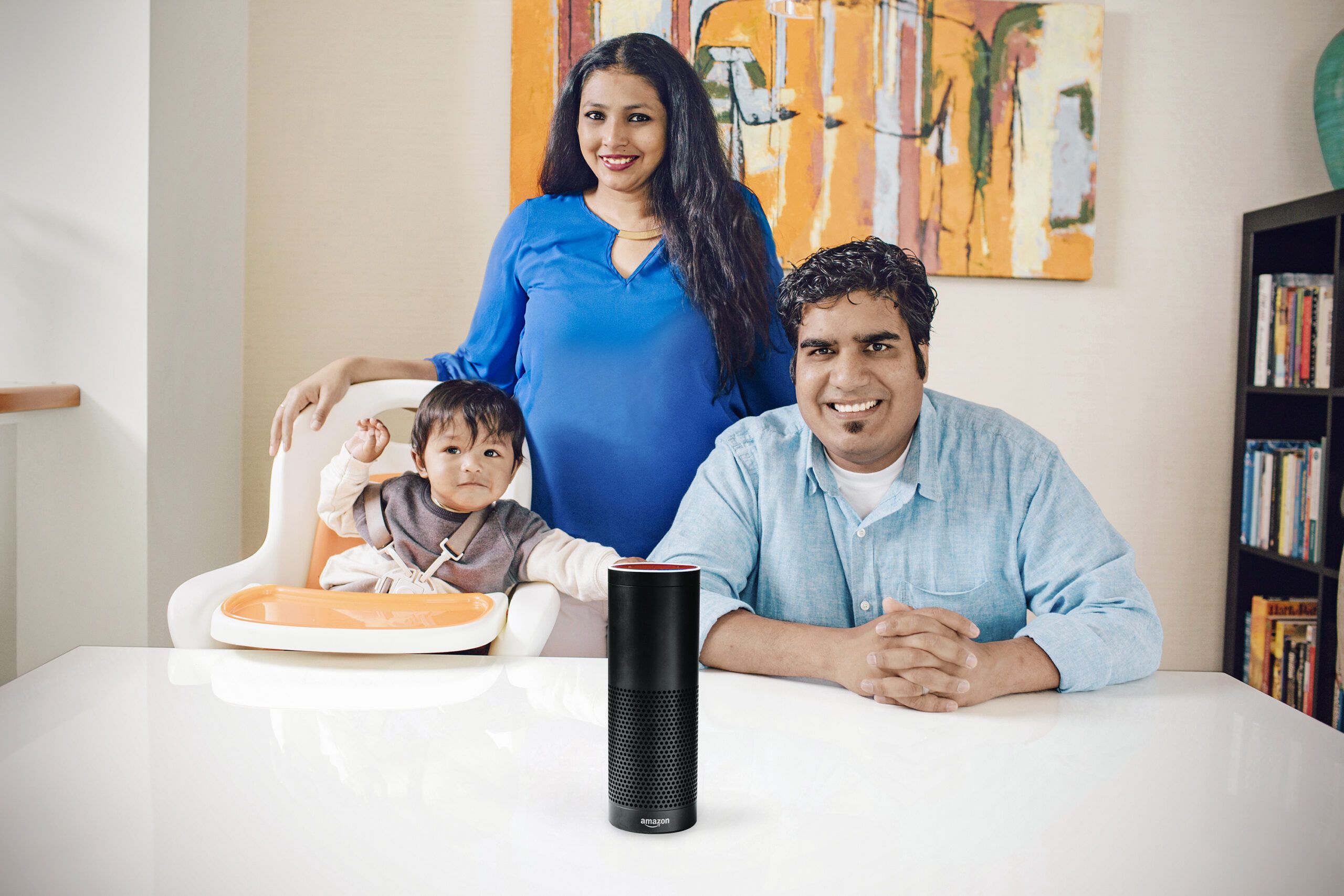 Payal Chakravarty and Ashish Jain have had their hands full lately. With an 8-month-old son and careers as tech-industry product managers, the San Francisco couple find themselves juggling quite a lot. But with Amazon Echo, a voice-activated smart speaker and home automation hub, they simply call out "Alexa" and the virtual assistant perks up, ready to execute tasks from providing traffic updates to turning on their connected lights. Echo is always listening for its wake word, and its seven microphones can pick up the utterance from the next room.
Ashish takes full advantage of the cloud-connected device's various services, first and foremost to play music from Pandora and Prime Music. "Our son actually loves that because we have a playlist for him, and he gets very excited when we tell Alexa to play a song and it plays his," says Payal.
All About Convenience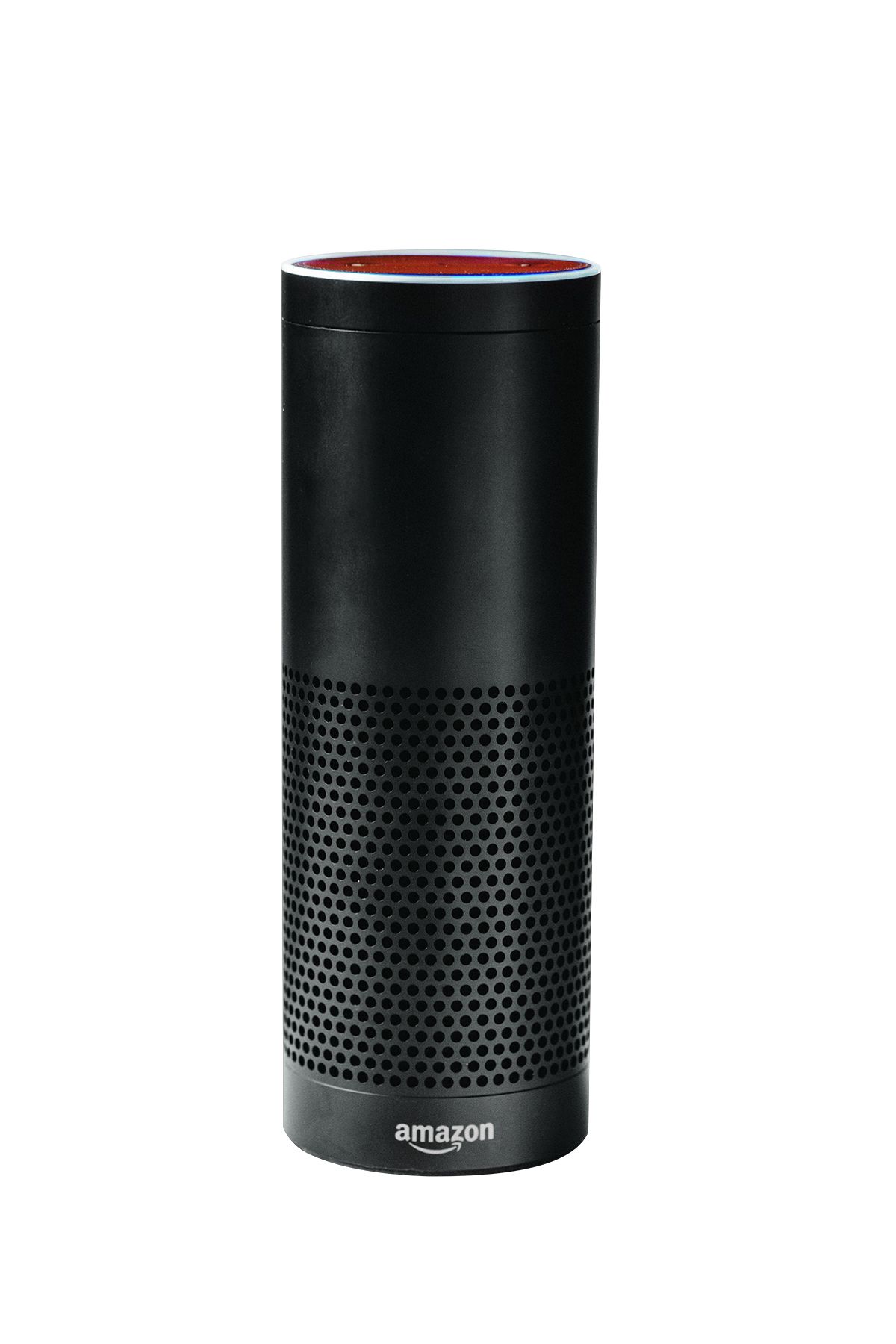 To set up the lighting automation with his Amazon Echo, Ashish installed GE Link LED bulbs in standard fixtures. Payal loves the convenience. "When I'm going to bed, I say, 'Alexa, turn bedroom off,' " she says.
And while it's true that the couple enjoys tech for tech's sake, this is really about convenience. "Having a small child basically means your hands are always multitasking," says Ashish. With Alexa, he says, "You don't have to put the child down and pick up a device." As their son grows, they imagine, so will Echo's role in their household. For instance, they're starting to use it to teach him, even if it's just through osmosis. "Being a typical Asian mom, I'm there spelling words to him, so I tell Alexa, 'Spell apple' while I'm feeding him," says Payal. "I think he is going to say 'Alexa' before he says 'mama.' " Amazon Echo, $180; Amazon
The Smart Solution for Laundry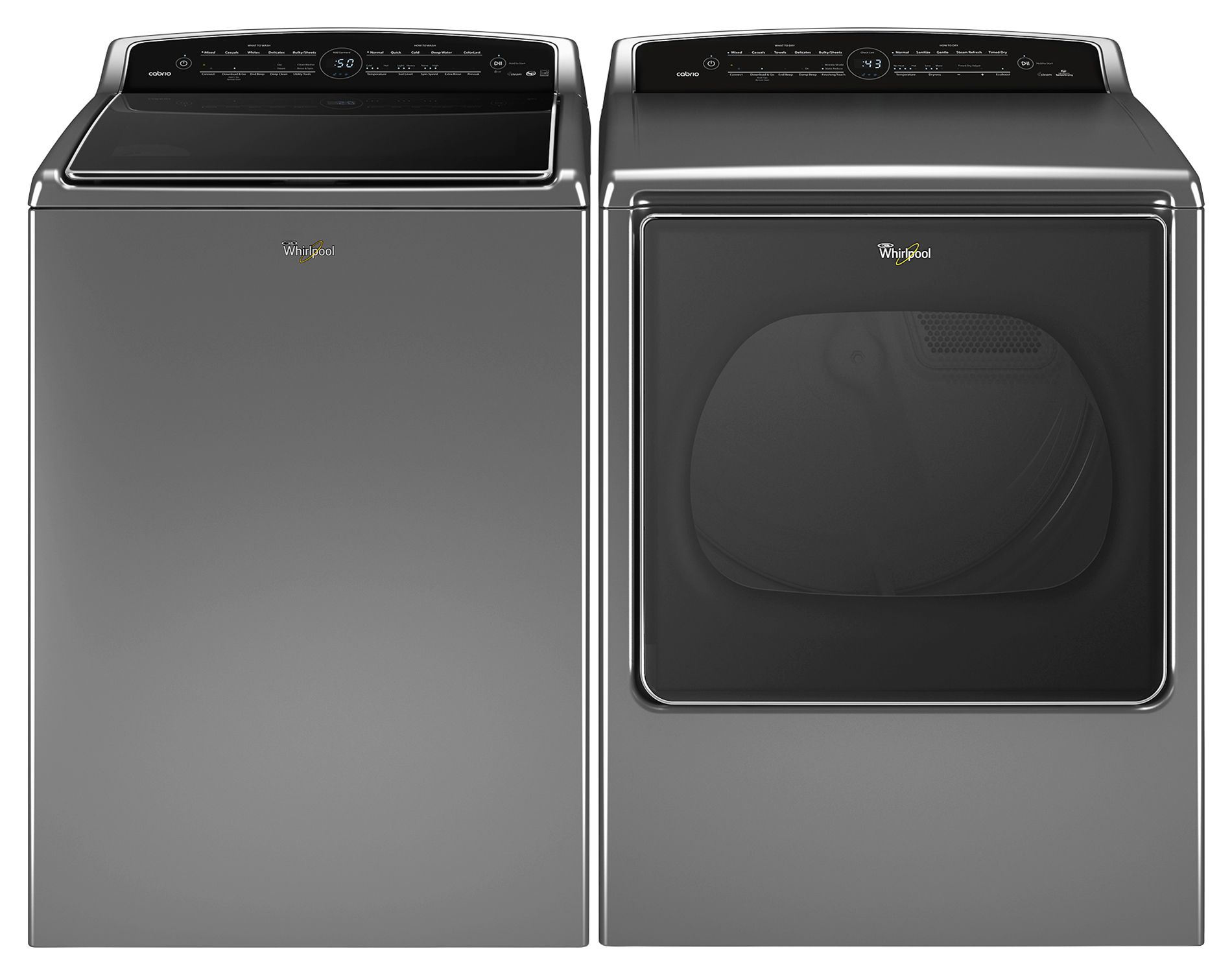 TOH suggests these other smart devices to make a growing family's home even more convenient.
First: This Whirlpool Smart Top-Load Washer & Dryer set. These machines work both hard and smart, letting you start, stop, and pause cycles from your phone. Do the wash on your way home from work or fluff a dryer load that's been balled up all day. $1,399 apiece; Whirlpool
A Door Lock With a Brain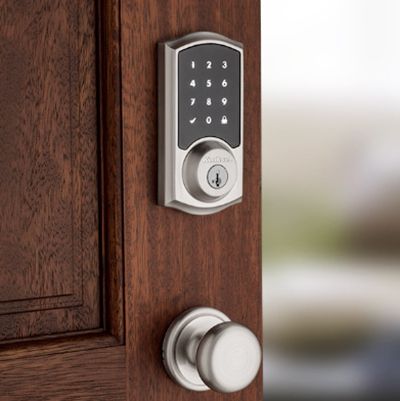 Are the kids home from school yet? Get notified every day with the Kwikset SmartCode 916, a wirelessly connected dead bolt (it works with either Z-Wave or ZigBee) that unlocks via key, app, or fingerprint-proof touch screen. $212; Kwikset
Smile for the Camera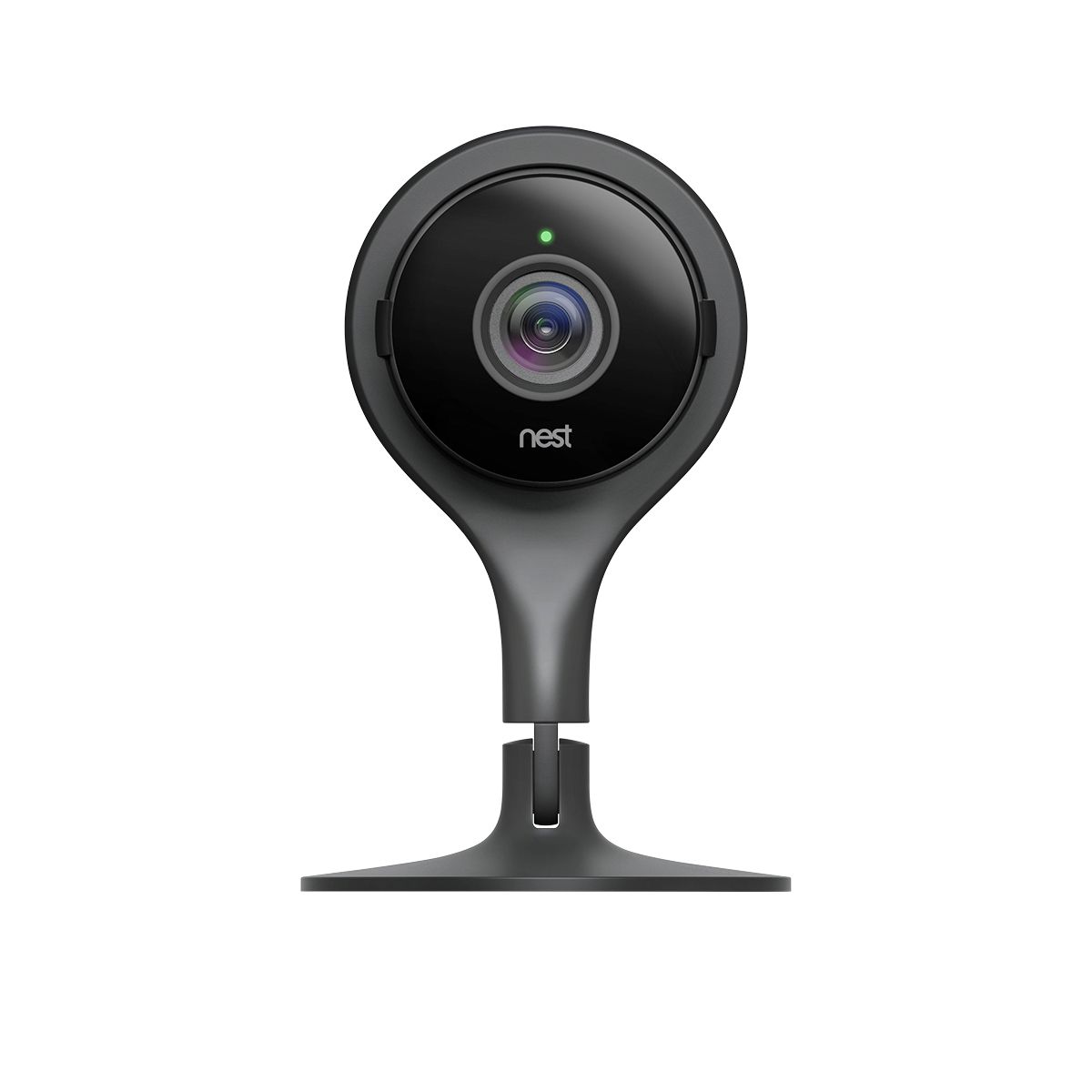 Baby cam? Bah! Installing a high-definition Internet-streaming Nest Cam in the nursery is a much smarter move. Once Junior graduates from diapers, you can use it somewhere else in the house for security or as a pet cam. $199; Nest
The total price for Amazon Echo, Whirlpool washer/dryer, Kwikset lock, and Nest Cam: $3,389
3. The Connected Condo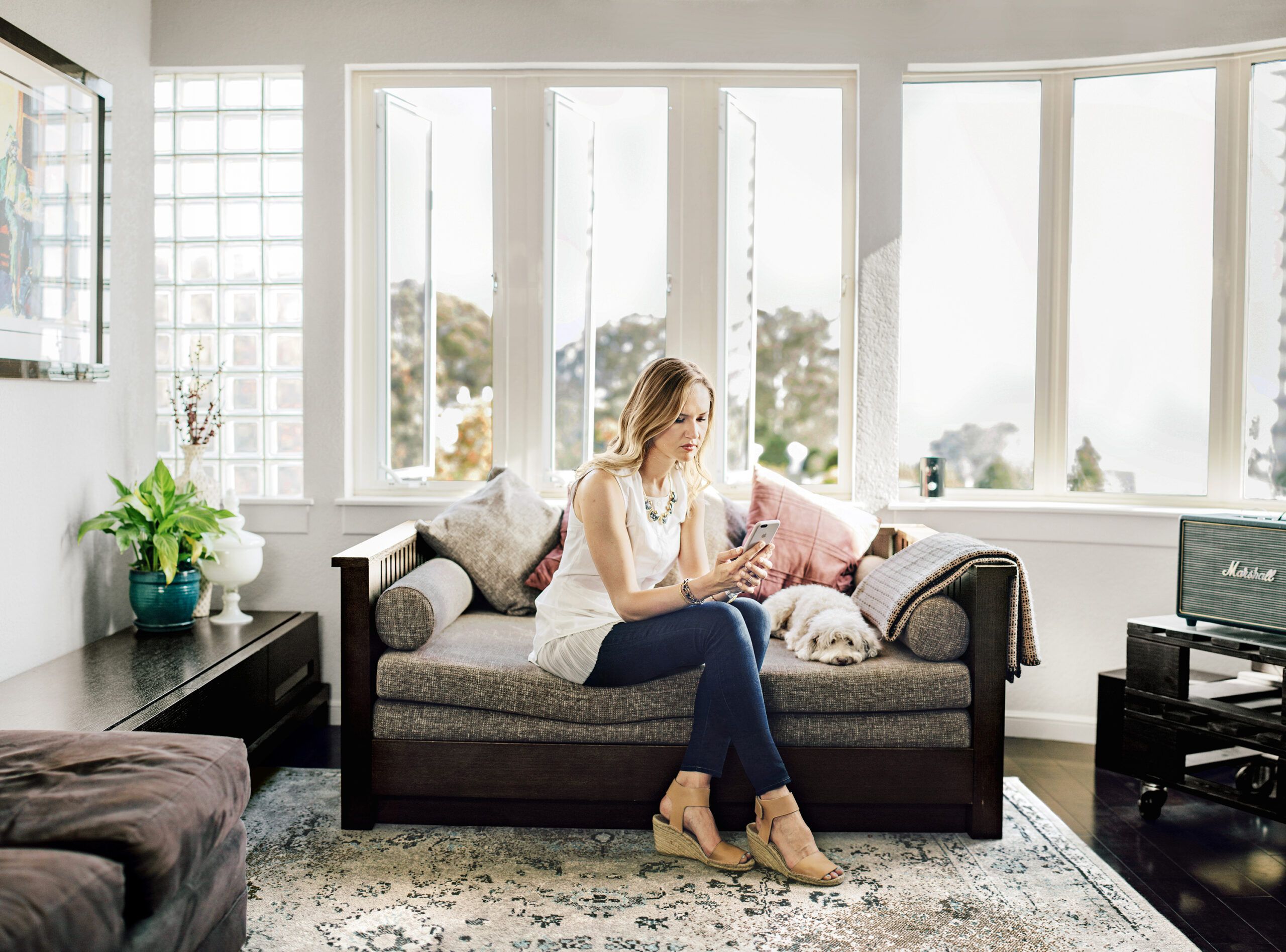 When event planner Lizaveta Sergeev and her 15-pound poodle, Sandy, moved from Las Vegas to San Francisco last year, they traded a home with a yard for a top-floor condo. Now they share the two-bedroom with Lizaveta's boyfriend and another couple. "Everyone travels a lot, so I'm home alone frequently," says Lizaveta. She bought Piper nv, a combination 180-degree security camera and home automation hub, to keep tabs on her flat and her pooch, not to mention the rotating cast of dog walkers. "Coming home late from work, it's just nice knowing that nothing's happened," she says. "Piper notifies me when there's activity in the apartment, so I know ahead of time whether someone has entered."
Piper's motion- and sound-detecting sensors can ping her phone when there's movement or commotion, and she likes that it has a pet-friendly mode that doesn't send too many messages. It also has a two-way speaker that Lizaveta uses to soothe Sandy. "If she looks sad, I'll say something to her," she says. "She totally responds."
Keeping Tabs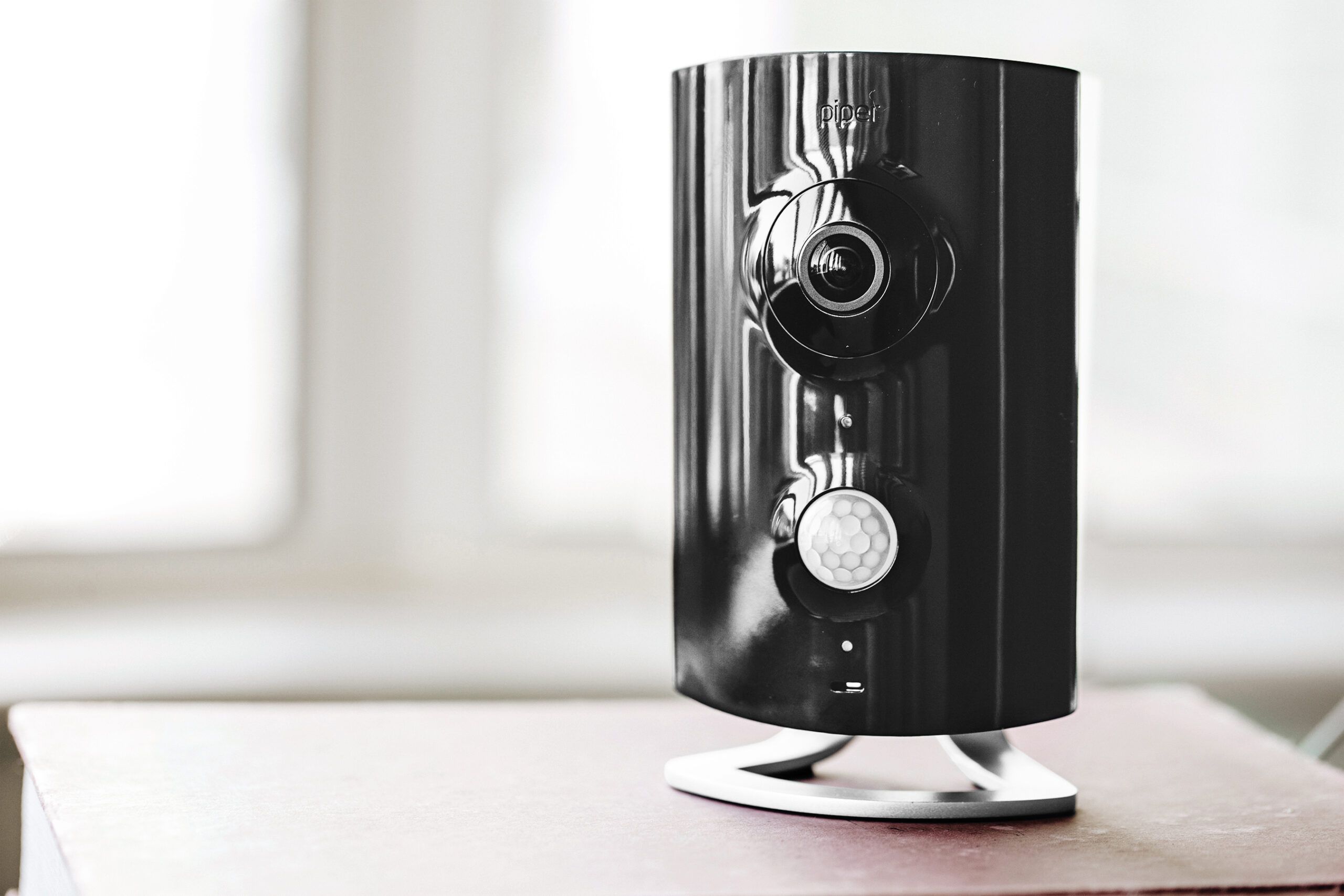 The Piper nv monitors temperature and humidity, and if Lizaveta wanted, at some point she could connect other devices, from smart light switches to door and window sensors, as long as they talk Z-Wave, a popular wireless networking protocol. And through IFTTT (If This, Then That, a third-party service that links all sorts of Web-connected apps and devices), Piper's skills can be customized even further.
Though security isn't necessarily Lizaveta's primary concern, Piper did once capture an intruder. After a night of celebrating a new job, the next-door neighbor—who sometimes walks Sandy—accidentally entered the wrong apartment, and fell asleep on Lizaveta's couch. "I had a Piper video of that," she says. "And it was hilarious." $280; Piper
TOH-Recommended Devices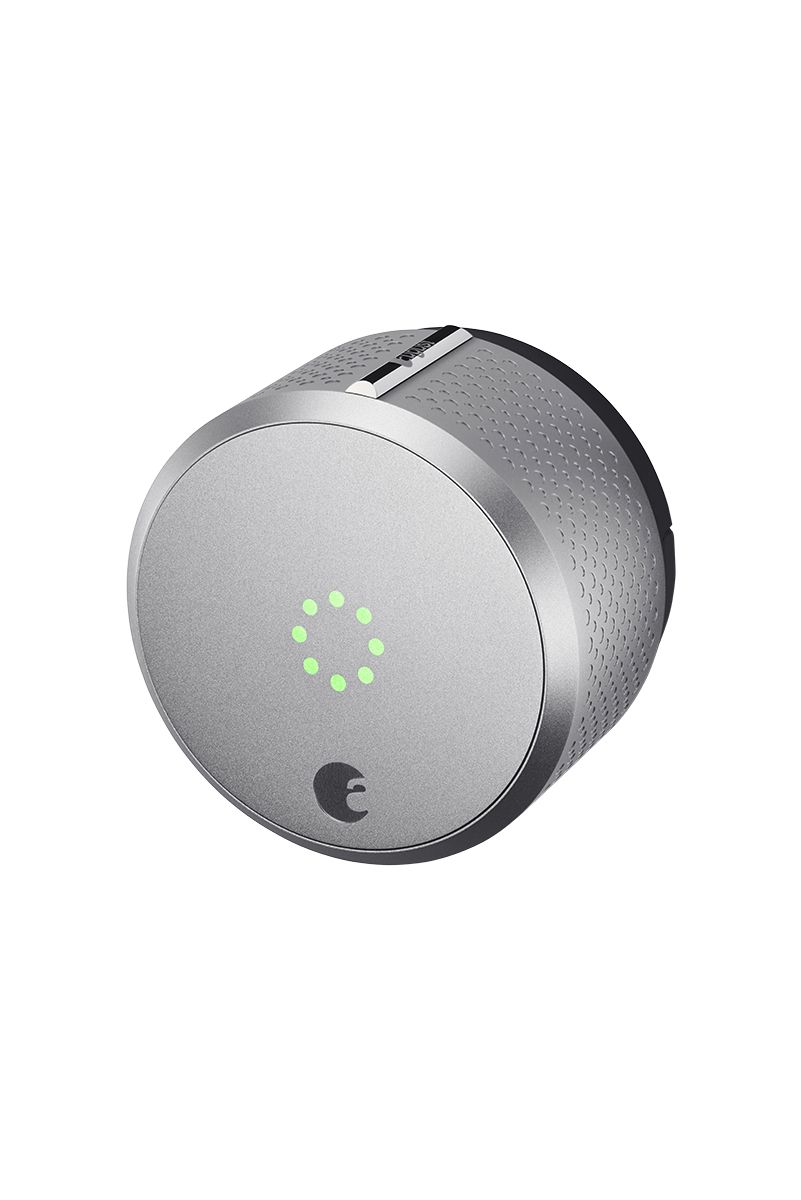 Can't change the dead bolt due to a landlord or an overzealous homeowners association? The motorized August Smart Lock replaces the interior thumb turn and can automatically lock and unlock the door via Bluetooth Low Energy (BLE) as you come and go. $229; August
Beautiful Music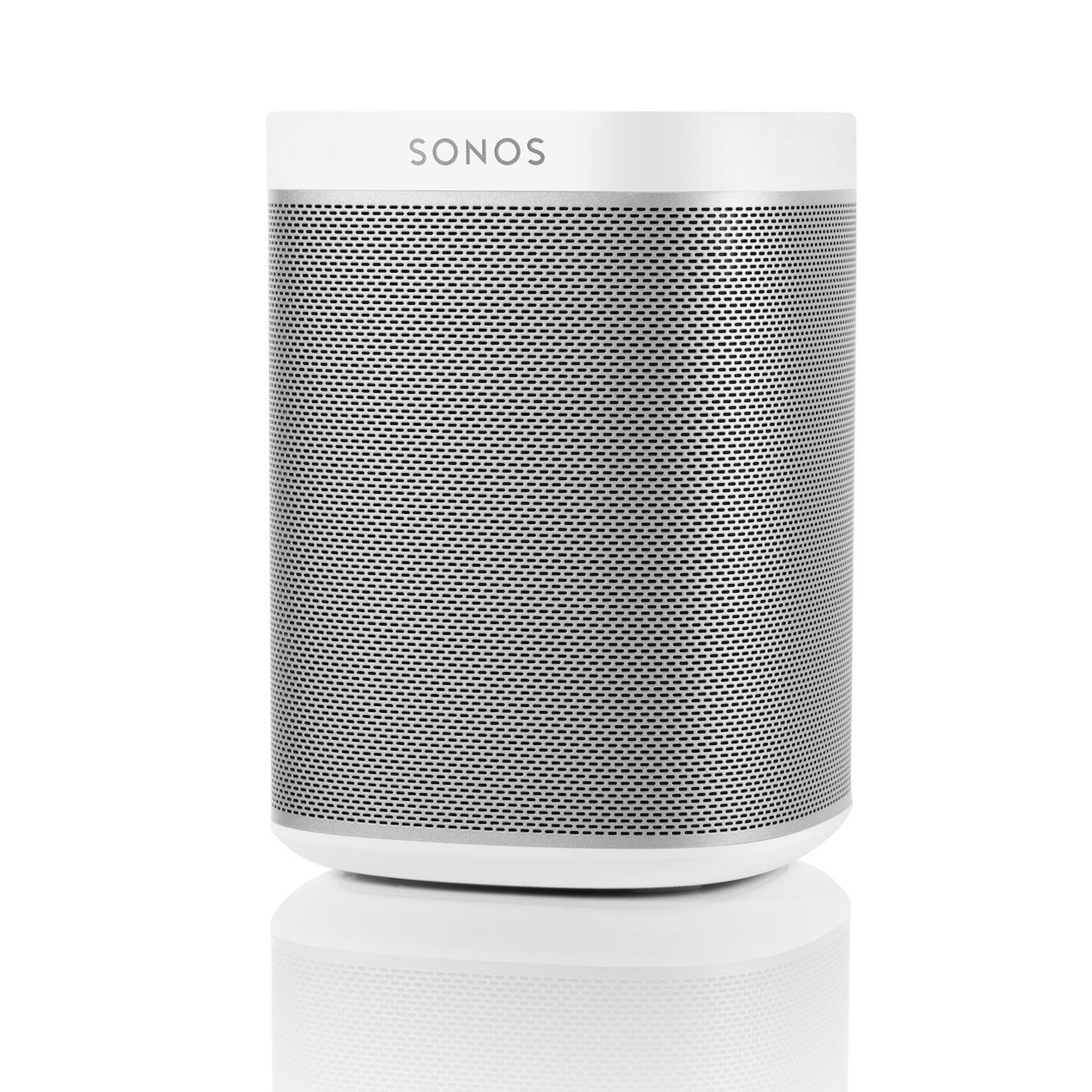 The Sonos Play:1 speaker produces big sound to fill small spaces. Since it streams everything from Apple Music to SiriusXM from the Web, not via your phone's Bluetooth, you can wander away from the speaker without your favorite jam cutting out. $199; Sonos
Retrofit Your Alarm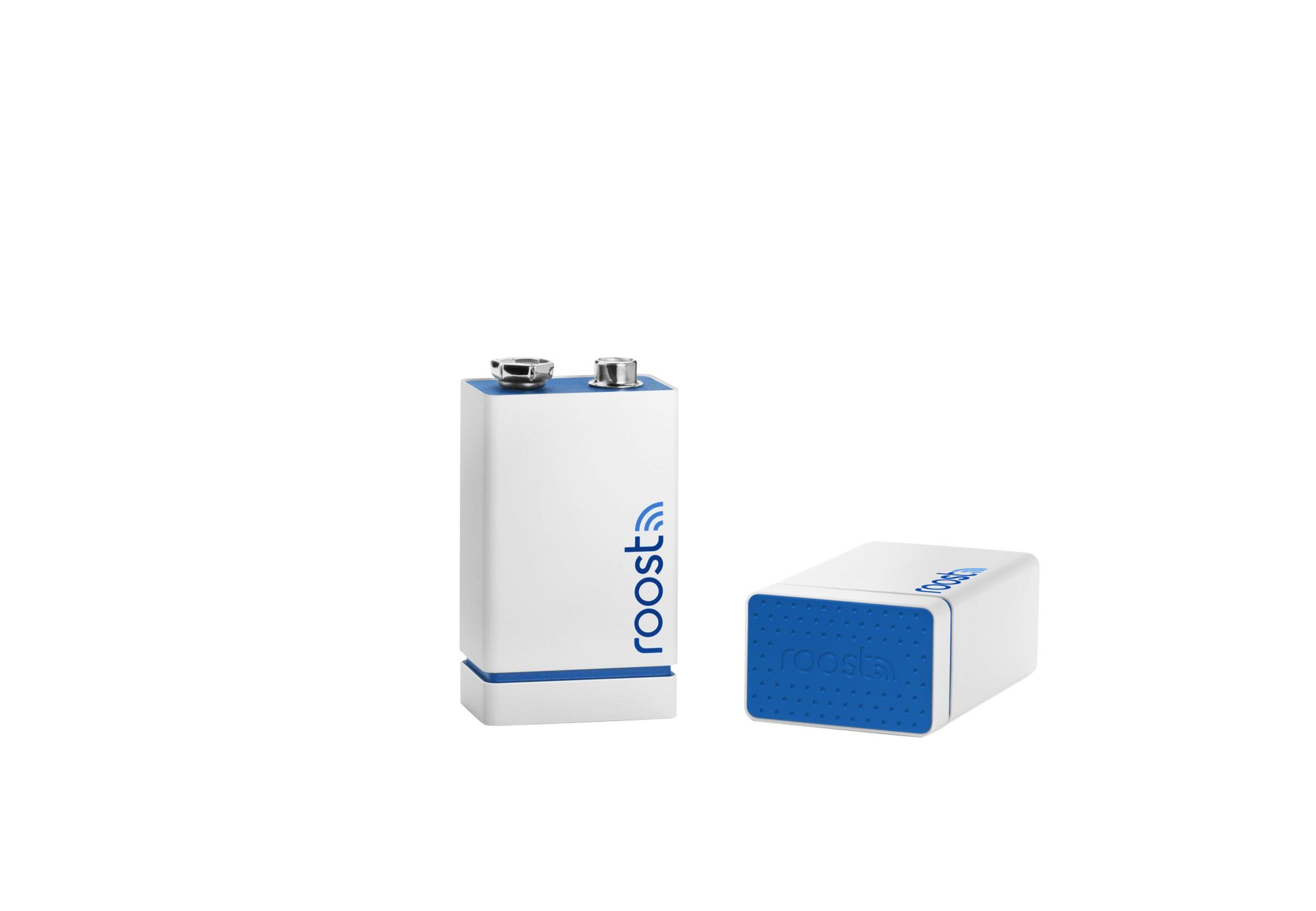 Make your smoke detector smarter simply by swapping out its battery for a Wi-Fi-enabled lithium-ion Roost Smart Battery. It can send alerts to your phone and emergency notifications to family and neighbors. $35; Roost
Total price for the Piper nv, August Smart Lock, Sonos Play:1, and Roost battery: $743
4. The Green House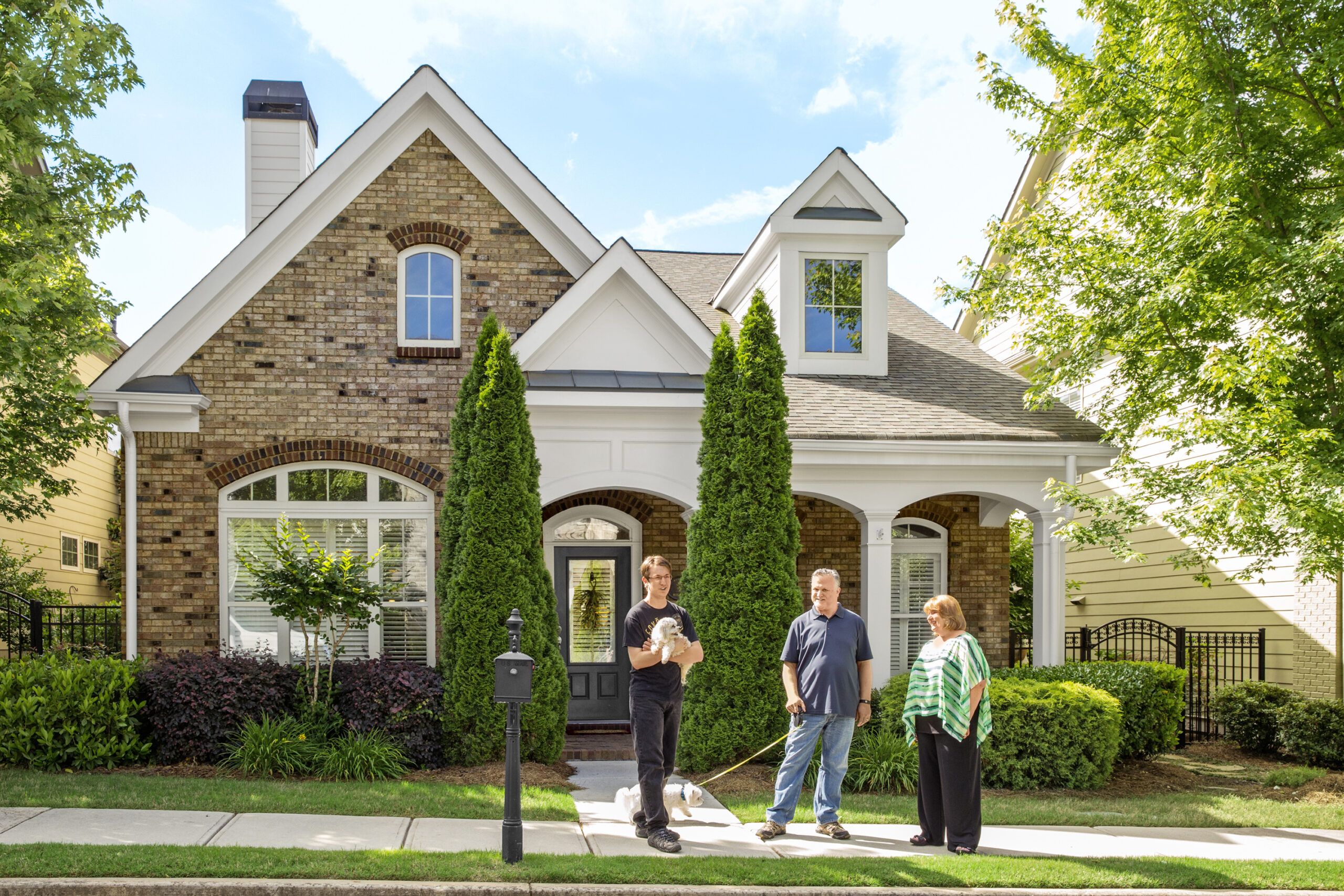 Phillip Sperry never considered himself to be particularly green. But when the information-technology product manager installed the Rachio Smart Sprinkler Controller to water the yard at his Suwanee, Georgia, home, something changed. Most notably, his water bill. "I figure I've reduced my water consumption for irrigation by north of 90 percent," he says.
Phillip's smart garden makeover began when he set out to find a controller that was easier to program than those with buttons and dials. He found the Rachio, a controller that connects to a home's Wi-Fi network to take advantage of online data and create an automatic watering schedule. "It checks nearby weather stations and knows how much rain I've gotten, the temperature, and the humidity," says Phillip. "From there it calculates what they call the evapotranspiration rate—then it knows exactly when and how much my lawn or garden needs watering."
Keeping It Green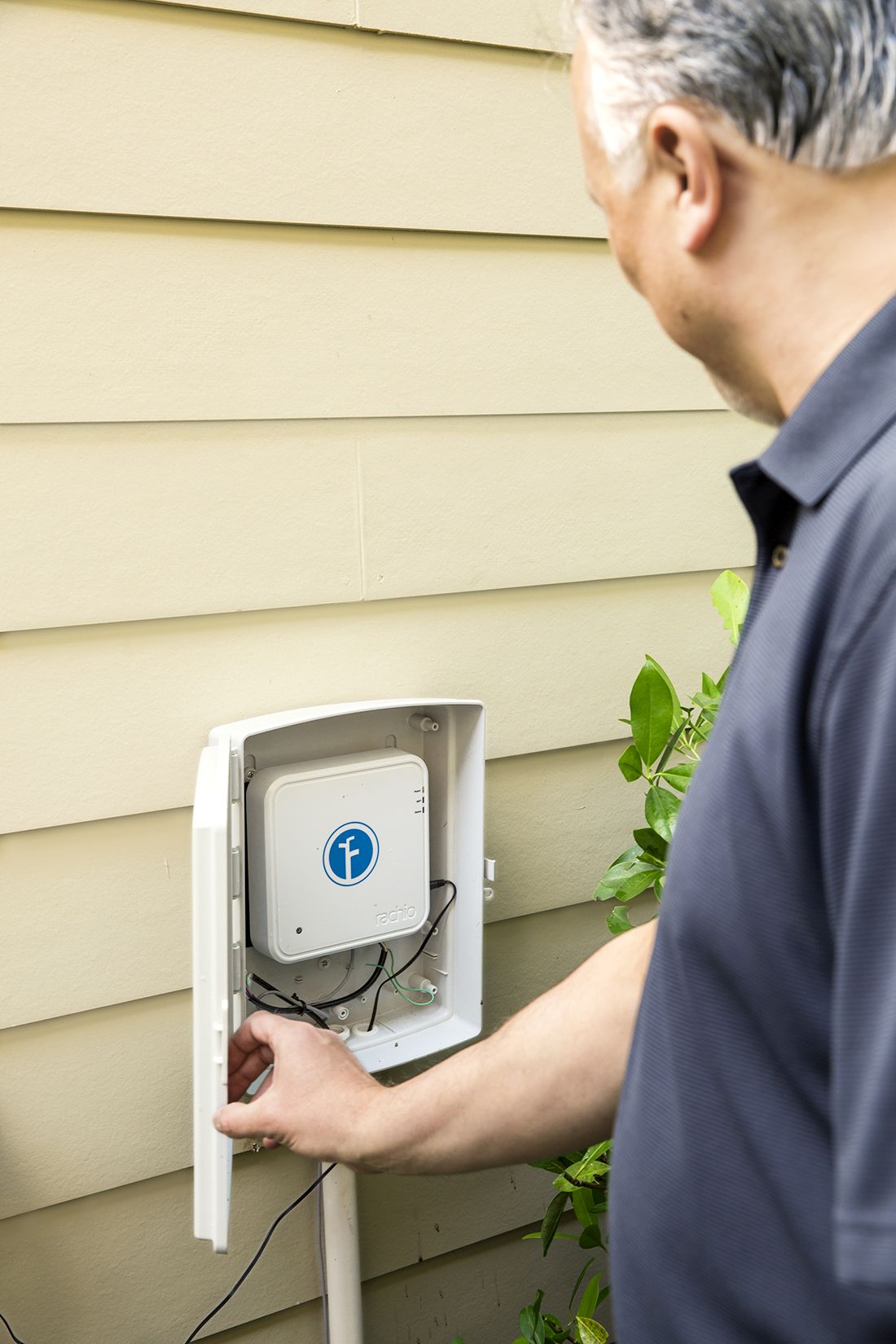 Phillip further sharpened his sprinkler controller's smarts by installing his own Web-connected weather station, to provide hyper-local data, and a hardwired rain sensor.
Before installing the Rachio, he thought his shade garden was healthy. Turns out his previous system was overdoing it. "There was out-of-control growth because it was getting so much water," he says. Improving the precision of the irrigation has made his garden more attractive—an inviting place for Phillip, wife Terri, and their teenage son to gather. And now you could say Phillip is green in more ways than one. "If I can do something that's smart and save water—and at the same time save a few bucks—I'm all for it," he says. Rachio Smart Sprinkler Controller, $250; Rachio
To Add to the Energy-Saving Kit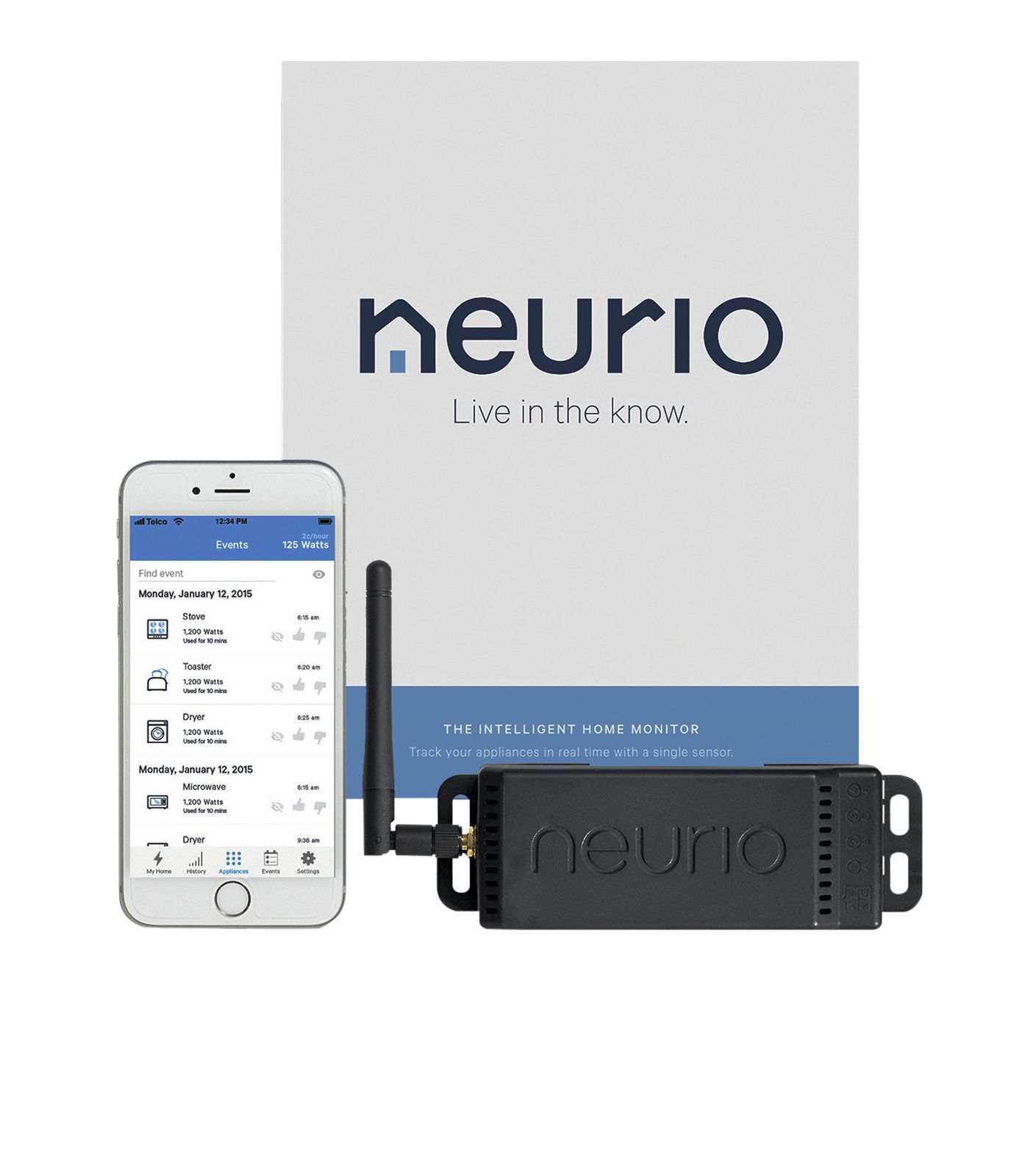 The Neurio Home Energy Monitor goes beyond what a smart plug can do by gathering information directly from your electrical panel. The Wi-Fi-connected dongle will deliver alerts and shed light on the performance of your solar panels, too. $220; Neurio
Electricity Miser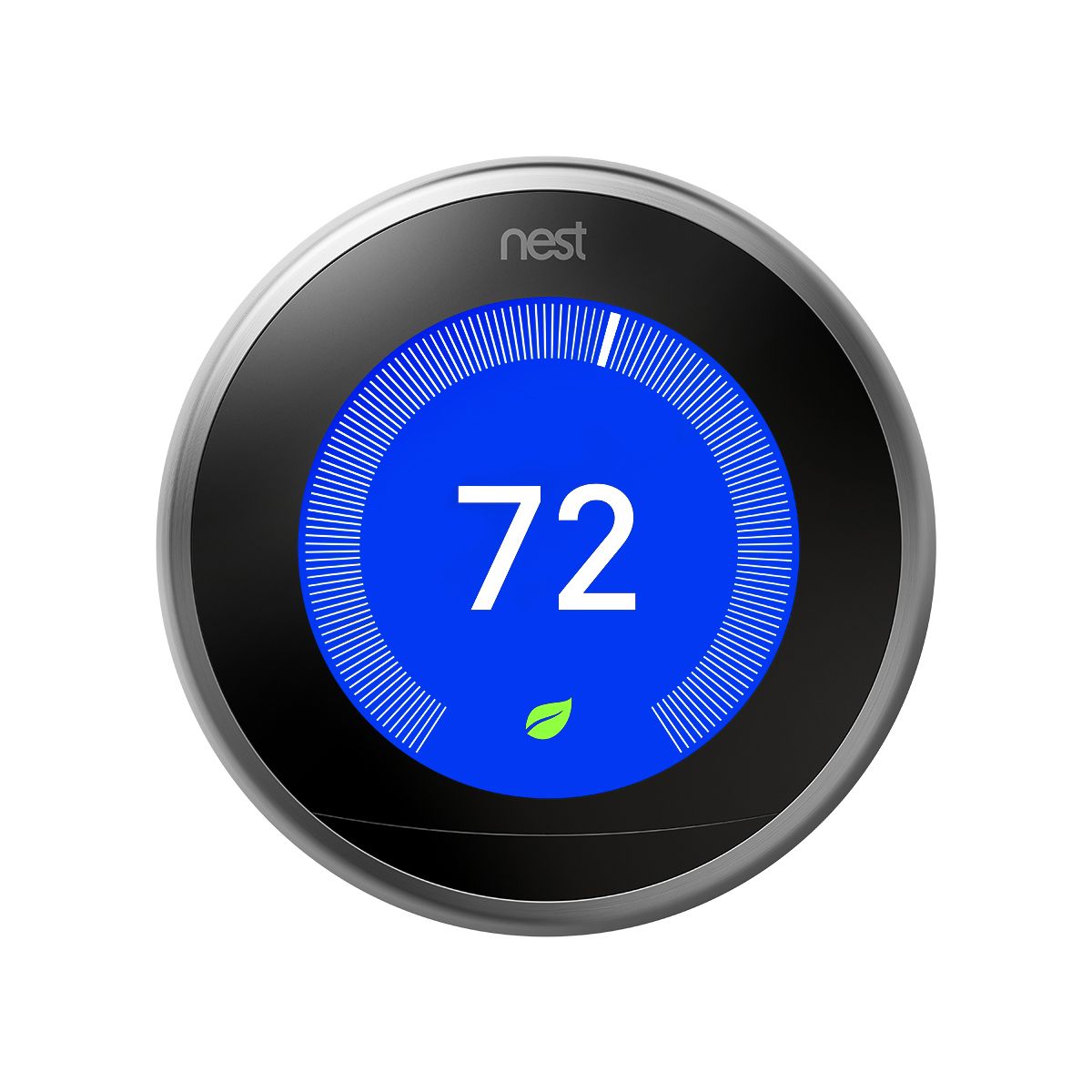 The Nest Learning Thermostat maps the temperature patterns that occupants prefer and crunches data from motion sensors, GPS, and phones from every family member to set back the device if you're away. $249; Nest
Lightbulb of the Future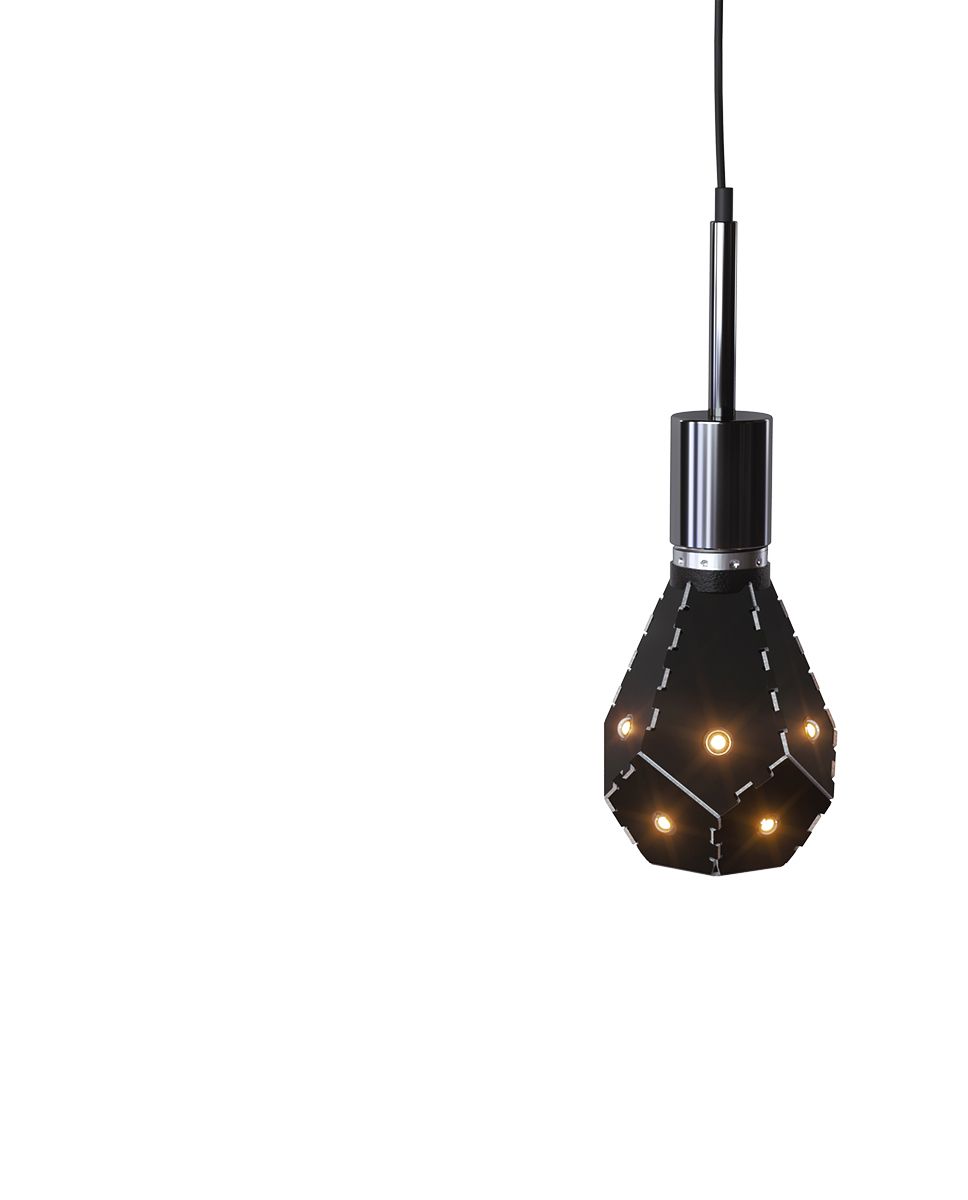 Claiming to be the world's most energy-efficient smart lightbulb, the Nanoleaf Smart Ivy is a geometric gem that produces a whopping 107 lumens per watt (60-watt equivalent), thanks to its dodecahedron shape. $100 for a hub and two bulbs; Nanoleaf
Total price for the Rachio sprinkler controller, Neurio energy monitor, Nest thermostat, and Nanoleaf "Smarter Kit": $819
5. The Vacation Home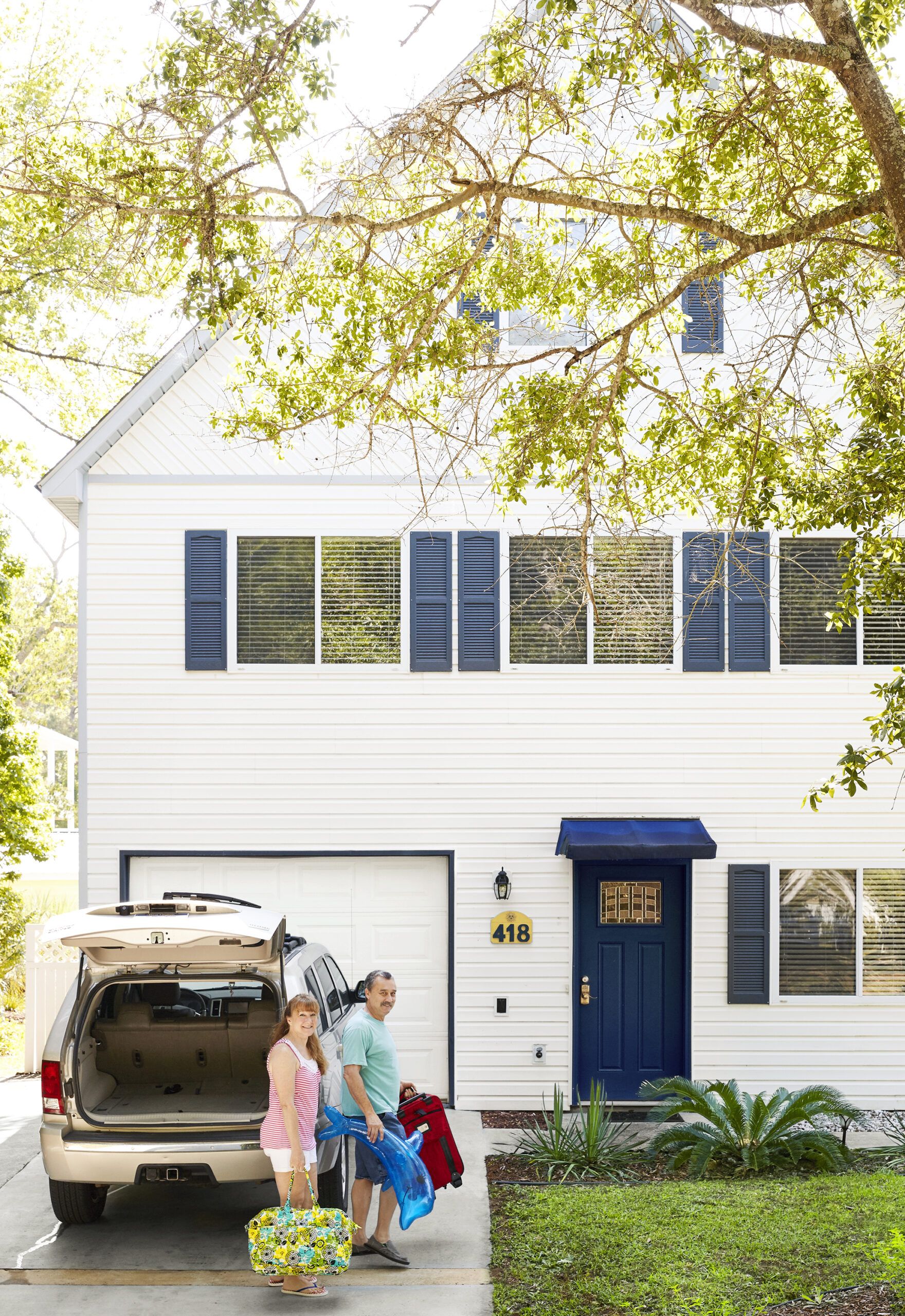 Typically, it is amenities such as hammocks, swimming pools, or scenic views that top the must-have list for a second property. Okey and Andrea Tucker had an additional requirement for their Oak Island, North Carolina, walk-to-the-beach retreat: a Fortrezz Wireless Z-Wave Water Valve.
It's not sexy or even romantic, but the Internet-connected motorized ball valve does provide a therapeutic effect when they're back home at their primary residence in West Virginia, eight pedal-to-the-metal hours away. You see, they know about water damage, from frozen pipes that burst. "If I'd had a system like this before, I would've saved myself a lot of headache and heartache," says Okey.
Peace of Mind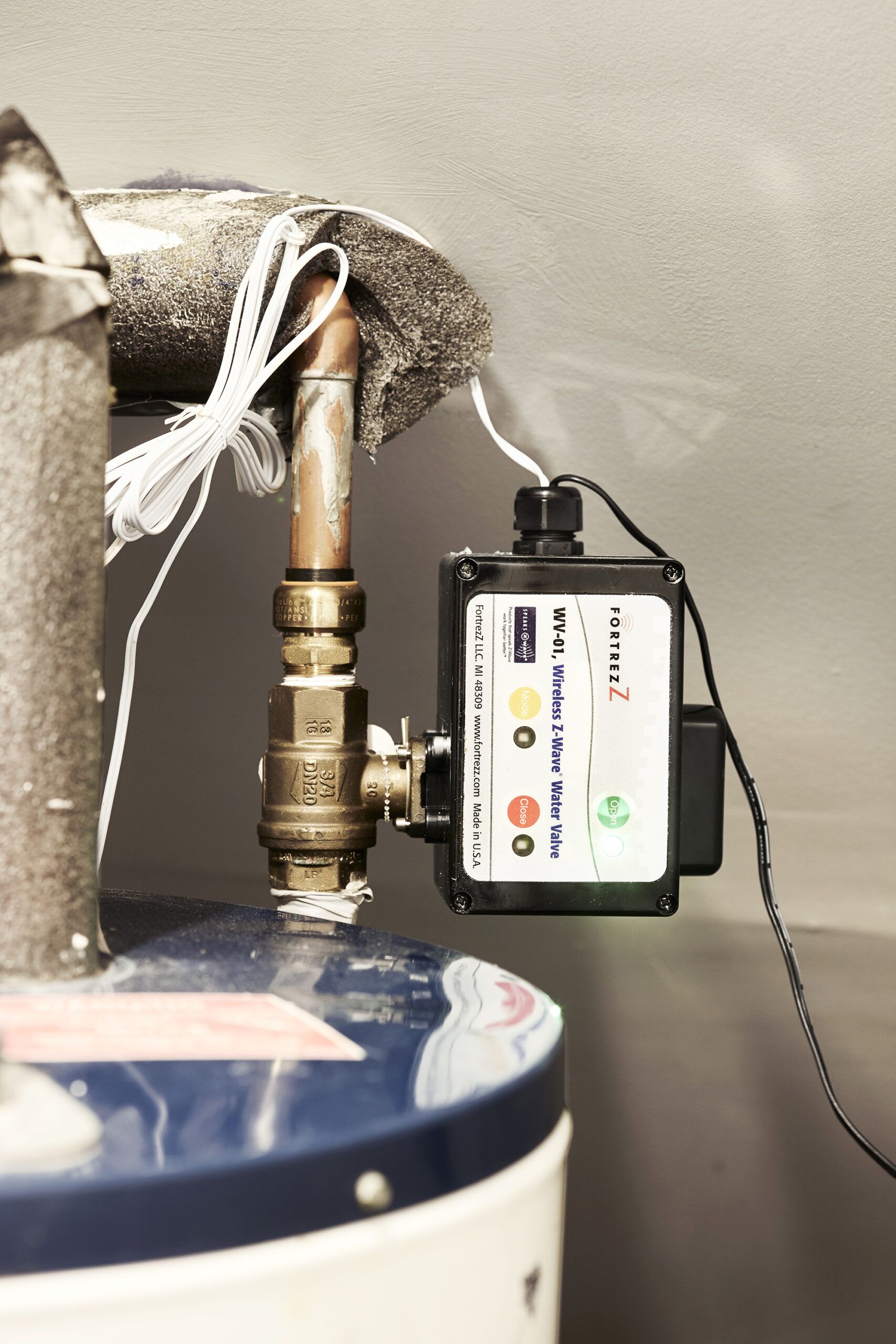 At the Tuckers' vacation home, the Fortrezz valve serves as more than a safeguard. It connects to the house's Nexia home security system and Okey uses it as a gatekeeper, leaving it turned off by default when the house is unoccupied. The home is also equipped with Schlage connected locks, so if friends are coming to stay at the house, Okey will remotely program the lock with a pin code that triggers the valve to open upon their arrival. They show up, they get water. When they leave, Okey opens the Nexia app and shuts off the water.
Add in the connected video cameras, motion detectors, smoke alarms, and humidity sensors, and the couple can maintain a good sense of what's going on at "Tuckeritaville" even when they're not on vacation. "It's mainly there for my comfort and sense of security," says Okey. Fortrezz Wireless Z-Wave Water Valve, from $427; Fortrezz
Three More Devices for the Vacation Home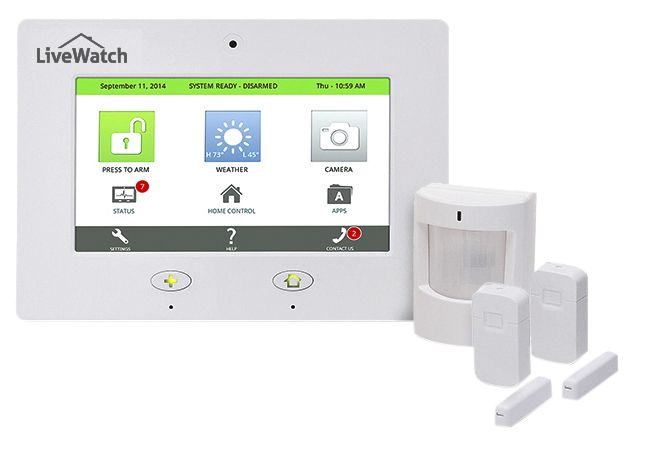 LiveWatch, a monitored security system, connects via a cellular signal instead of a pricey Internet connection. It comes with a Z-Wave control panel, one motion sensor, and two door/window sensors, with the option of adding cameras, locks, and such. Cancel at any time without a fee. $99 plus $40 per month; Livewatch
Remote Control Plus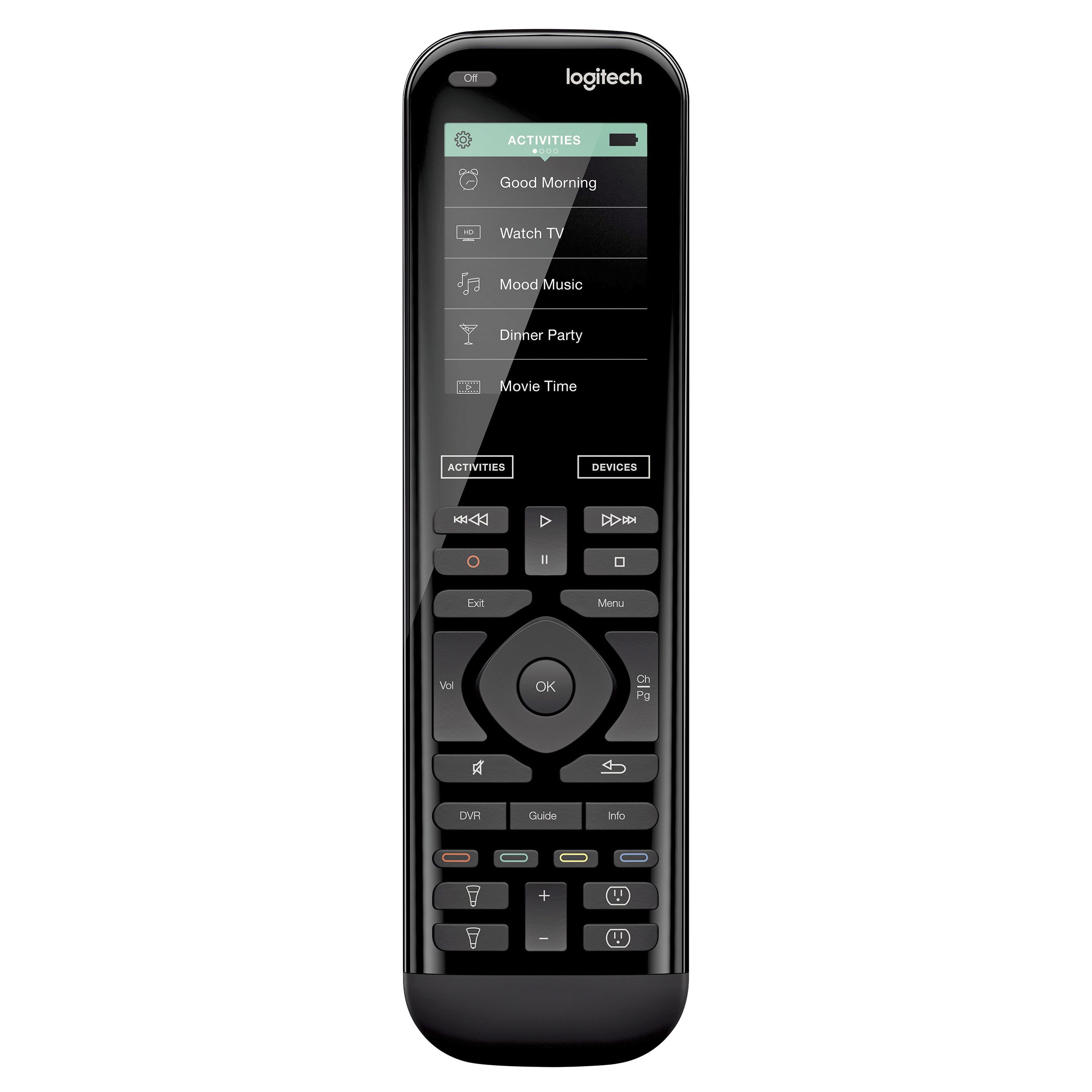 End tech-support calls from visiting guests with the Logitech Harmony Elite, a universal remote that speaks infrared, Bluetooth, and Wi-Fi. It controls media devices and also certain smart-home devices, so it'll turn down the heat as easily as it can crank up the volume. $350; Logitech
Meet the Jetpack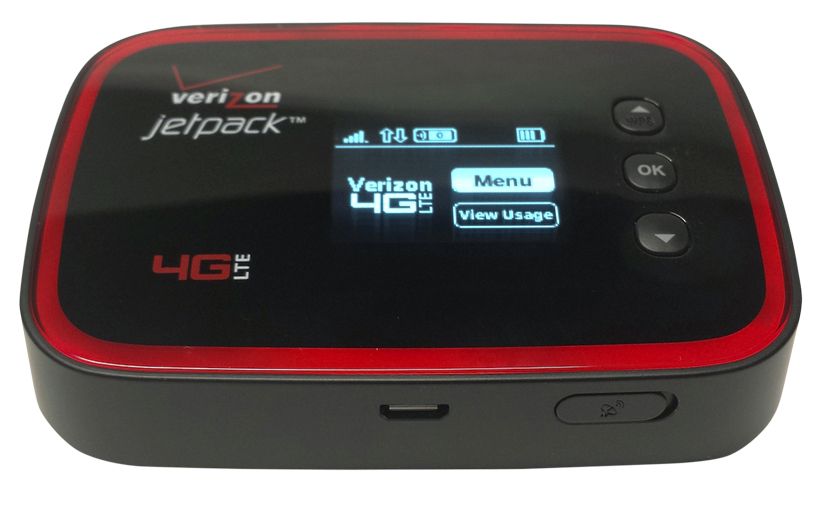 Use the Verizon Jetpack MiFi, a mobile hot spot, as your Wi-Fi router on a pay-as-you-go plan rather than maintaining a contract with the cable company. $199; Verizon
Total price for the vacation-home kit, including the Fortrezz water shut-off valve, Livewatch security system, Logitech remote, and Verizon Jetpack: $1,075