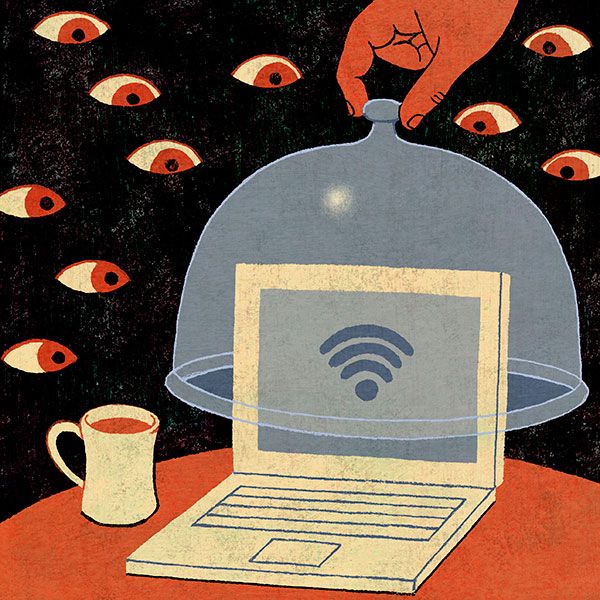 "Anything that's always connected, always sending data—that's something a nearby attacker can latch on to," says Craig Young, senior security researcher at the risk management firm Tripwire. Here are his tips for protecting your router and Wi-Fi devices:
• Replace an old router. If it's five or more years old, spring for a new one; it'll be more secure.
• Set the security level. Select WPA2 in Wi-Fi settings (and avoid WPS at all costs).
• Separate traffic. If your router supports a guest network, use it for devices that don't need to talk to others.
• Update firmware. Enable auto-updates, which often patch discovered security holes, on all devices.
• Use a separate e-mail. Set up an account solely for connected devices, to limit the personal info exposed in a hack.
• Set a strong password. Use at least 20 characters of mixed cases and symbols and avoid any word in the dictionary. And this bears repeating: Change any and all default passwords.