Winter surfaces may be slick with snow, ice, and slush, but these chemical-free solutions will help you walk with confidence in four key danger zones. Here are 4 areas you'll want to secure safely and what to use.
How to Prevent Icy Steps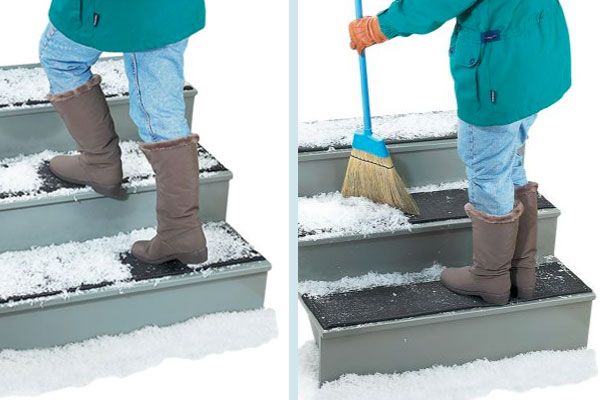 Use Rubberized Treads
Before icy weather sets in, add rubberized Ice Breaker Stair Treads to steps. In freezing weather, these cushy mats release ice with a stomp of the foot so that you can brush it away without danger.
Ice Breaker Mats, from $15; vermontcountrystore.com
How to Prevent Icy Sidewalks
Use Granules for Better Footing
Sure, ice melts are one way to go. Another: EcoTraction volcanic-mineral granules, which embed into ice to help provide secure footing.
About $18 for a 10-pound bag; amazon.com
How to Keep Snow Off Your Front Entry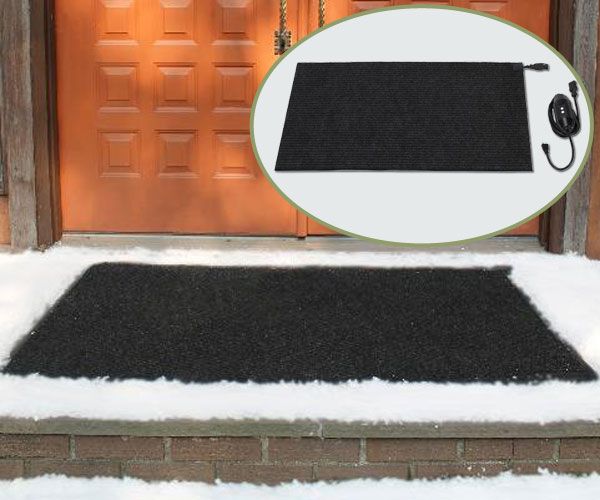 Ice-Melting Doormat
An electric doormat melts snow as it falls, at a rate of up to 2 inches per hour to keep up with heavy storms.
HeatTrak 24-by-36-inch mat, from $110; heattrak.com
How to Secure Your Garage Floor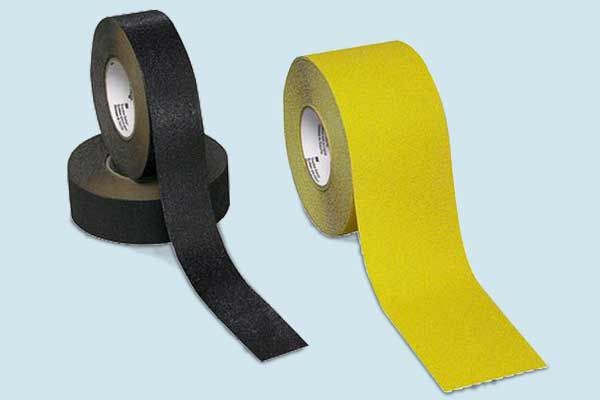 Use Slip-Resistant Tapes and Treads
Stay steady on your feet with 3M Safety-Walk Slip-Resistant General Purpose Tapes and Treads, which help lend some traction to smooth garage floors that can get slick when ice and snow melt off your car.
About $64 for a 60-foot roll; shop3m.com