General Contractor Jeff Sweenor explains how to use pre-primed, pressure-treated pine for exterior window trim and door casings
See how the combination laundry, mudroom and pet-washing station at the TOH 2017 Idea House perfectly combines efficiency and style.
Simple to use, easy to install, and value enhancing—check out the innovative smart systems at the TOH Beach House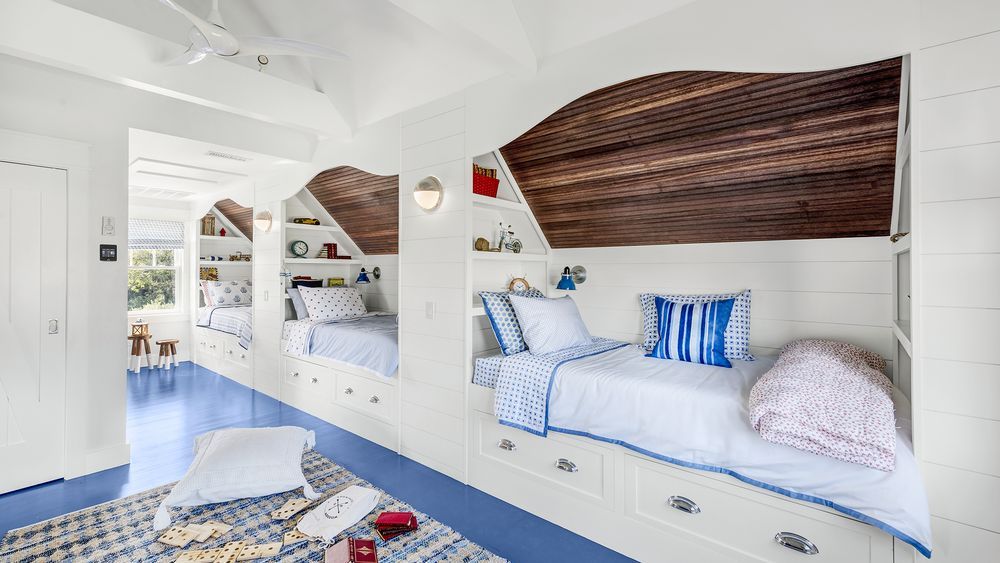 Cranking up the comfort in the TOH 2017 Idea House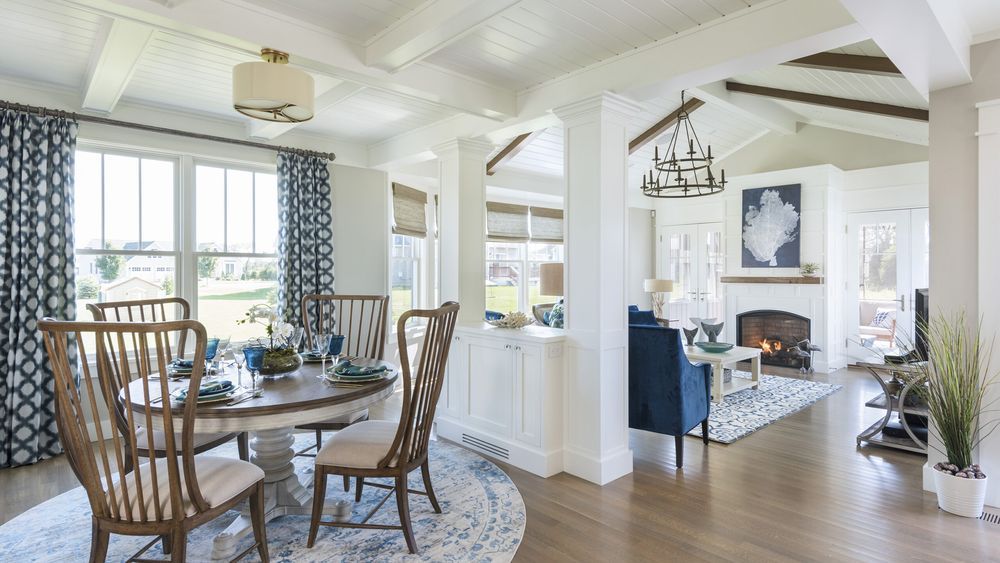 A multigenerational home, the Beach House was designed in such a way that all the living could happen on the first floor. In addition to the first-floor master suite and ground-level laundry room, there are many thoughtful aging-in-place design features. Let us show you around.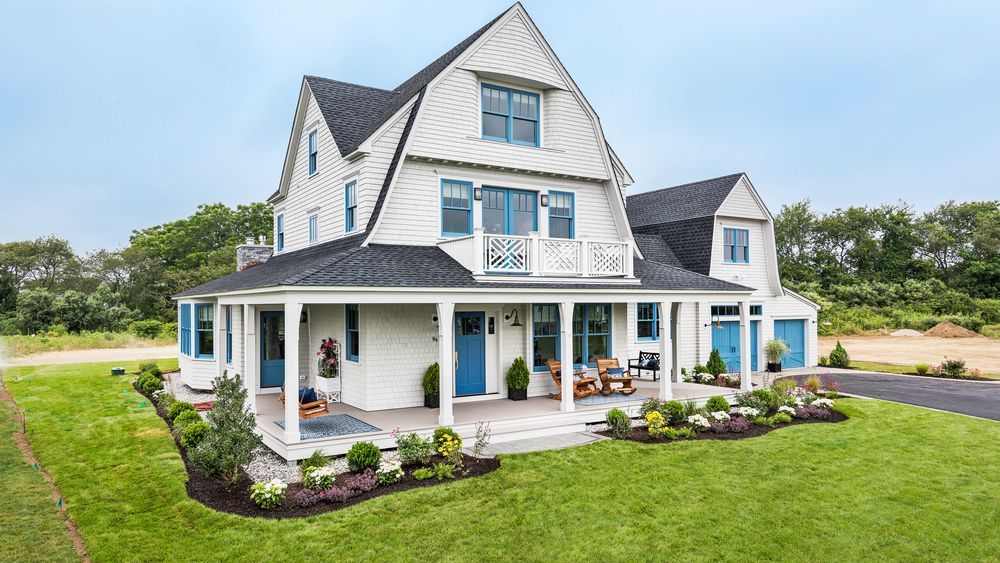 An update of a classic seaside architectural style, our Rhode Island Beach House is built for easy living, with a flexible layout that can welcome multiple generations. Read on for more information about the house and links to photo galleries
Interior Designer Denise Enright discusses the coastal-inspired palette of the Rhode Island Beach House
Inside and out, and throughout every floor—take a complete tour of the TOH Idea House, with builder Jeff Sweenor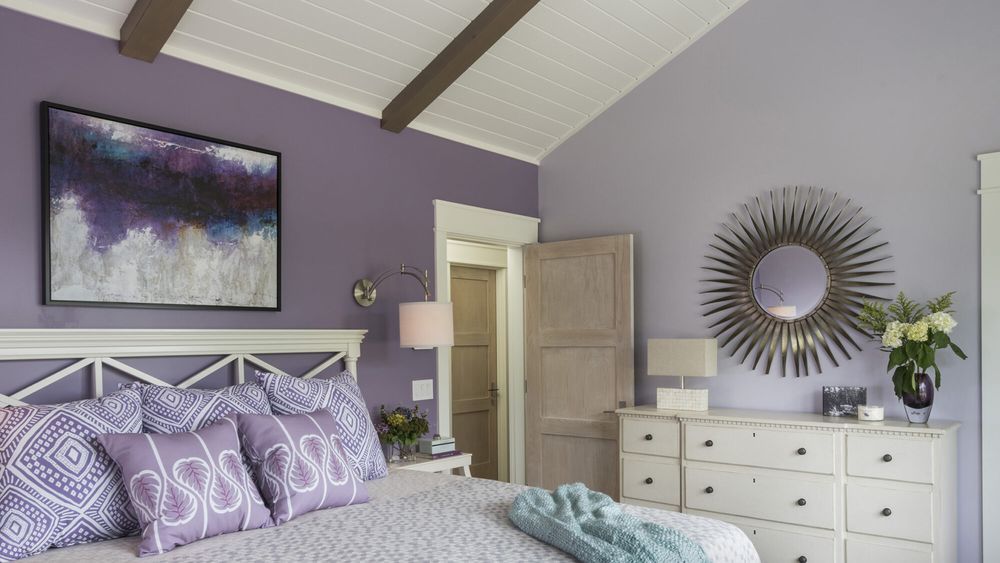 The TOH 2017 Idea House features three unique bedrooms–so naturally, it needed three unique beds!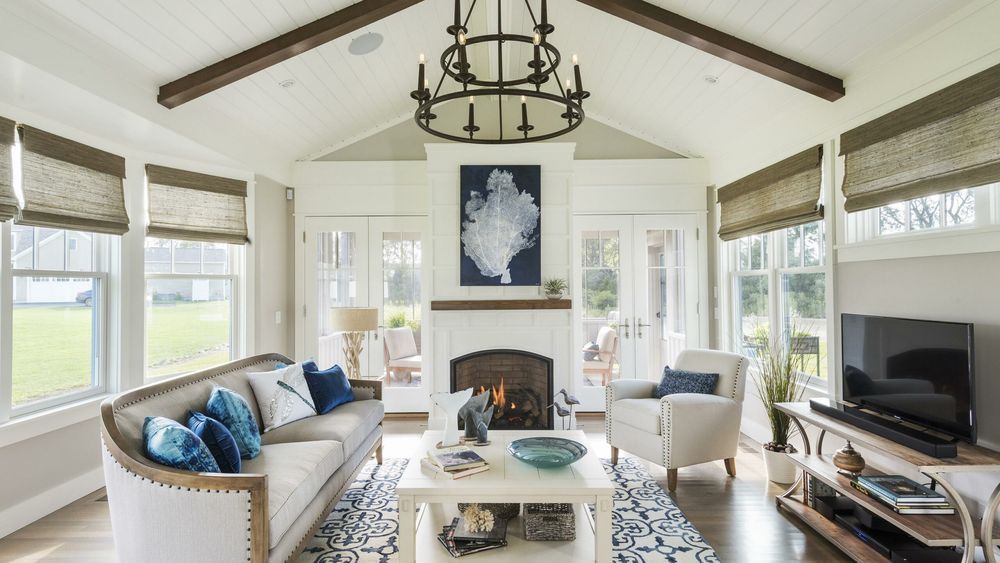 Take a 3D virtual stroll through the TOH Beach House at East Matunuck, Rhode Island!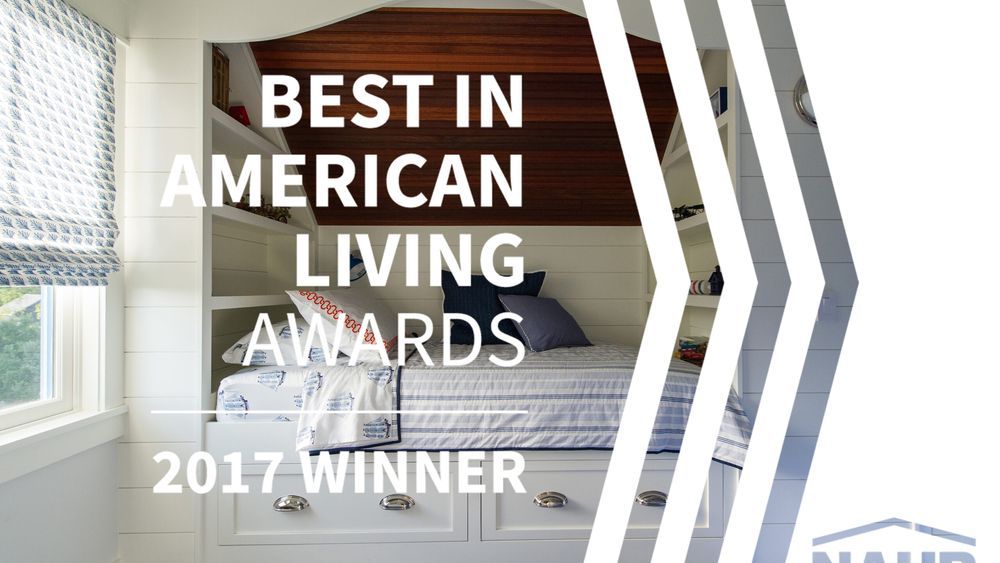 With seaworthy style, built-in bunks, and a suspended swing chair, the third floor bunk room at the TOH Beach House is sure to be a favorite with younger guests. Come on up, and take a look around! Update: This room is a winner of the National Association of Home Builders Design Committee's Best in American Living™ Awards! Congratulations to the Idea House 2017 team!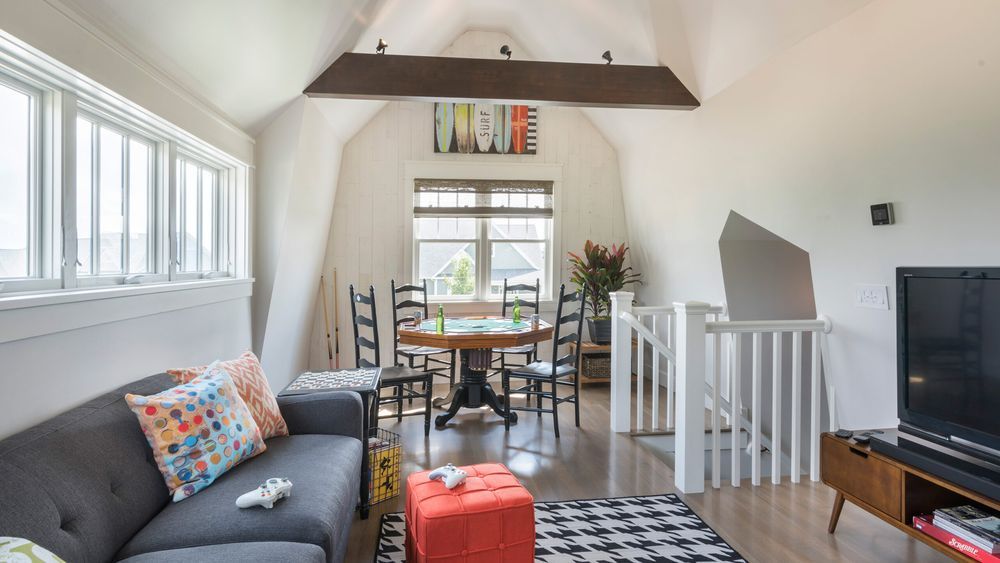 Part game room, part gathering place: welcome to the most entertaining room in the house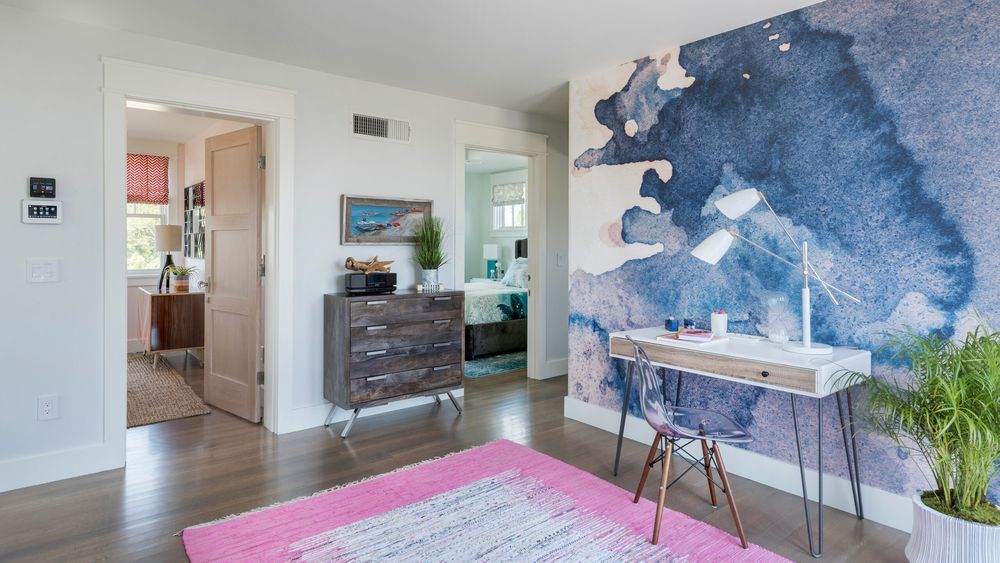 Heading upstairs, visitors will find an open, airy common space that branches off into two distinct guest bedrooms, and a shared bath with laundry en suite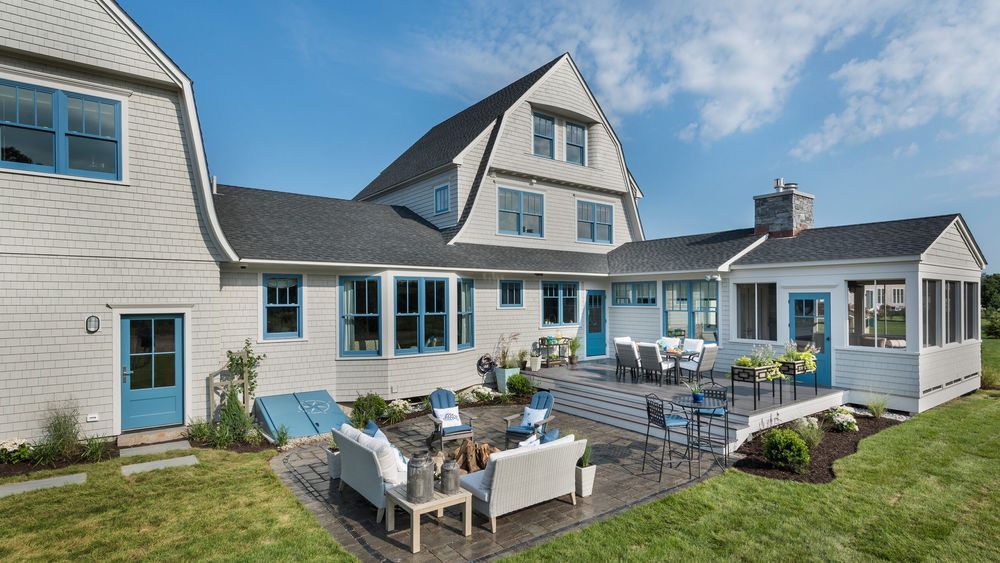 The TOH Beach House features multiple spaces for outdoor living, each with its own distinct look and all easily accessed from inside. With plenty of colorful, coastal-inspired furnishings and accessories, we've created unique spaces from the front porch to the backyard, perfect for entertaining, relaxing, and dining. Let's take a stroll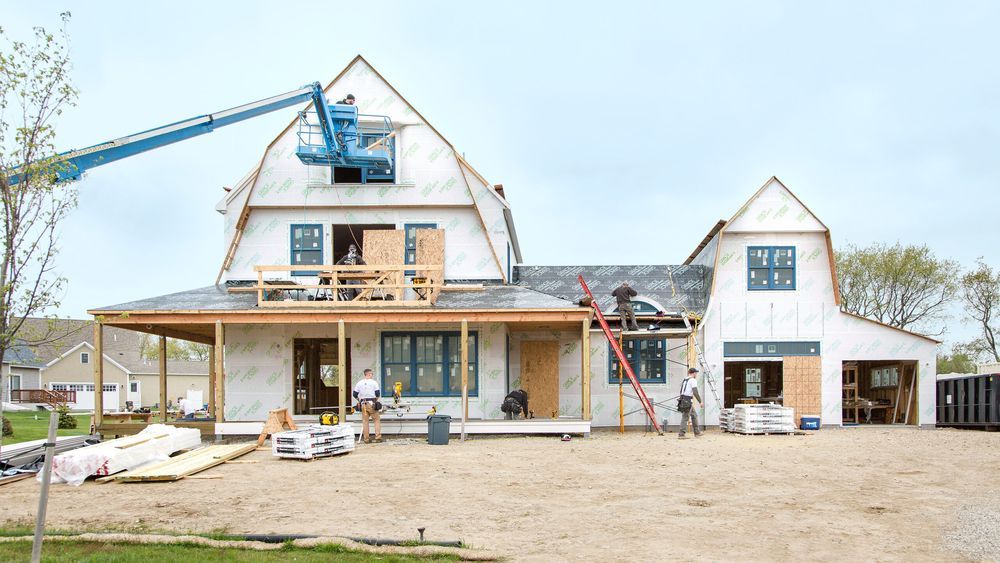 Work is under way at our 2017 Idea House in Rhode Island, where traditional architectural features combine with modern building techniques to create a family home with a relaxed coastal sensibility