Fit for a Fairytale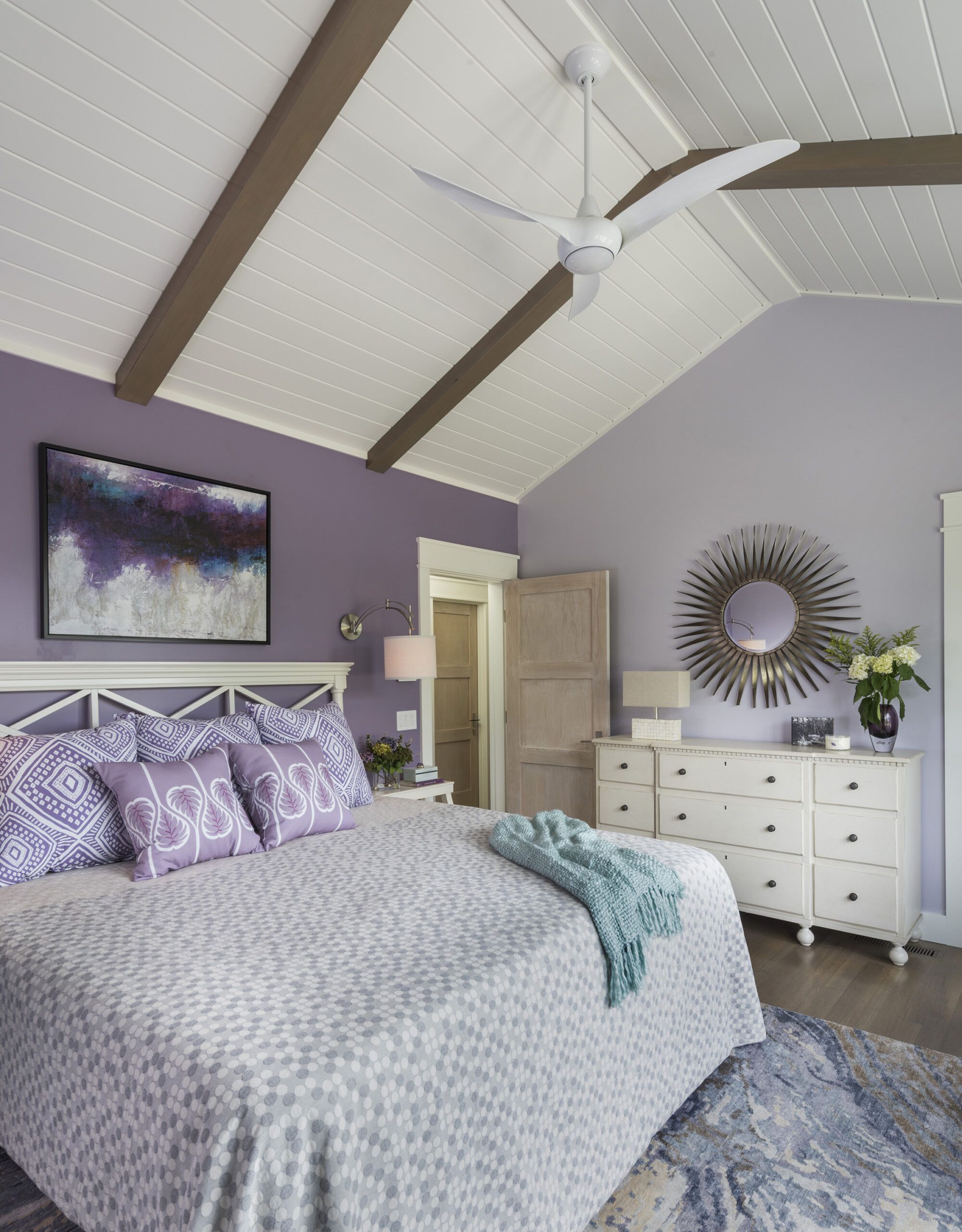 "This bed is too soft."
"This is bed is too hard!"
"This bed is just right!"
As Goldilocks discovered in her misadventure with the three bears, everyone has their own distinctive idea of what comfort means. So we decided to outfit the TOH 2017 Idea House with three distinctive beds—all from Sleep Number®, known for their innovative technology and dual adjustability. Read on to see how you can take your sleep to the next level.
Sleep Smarter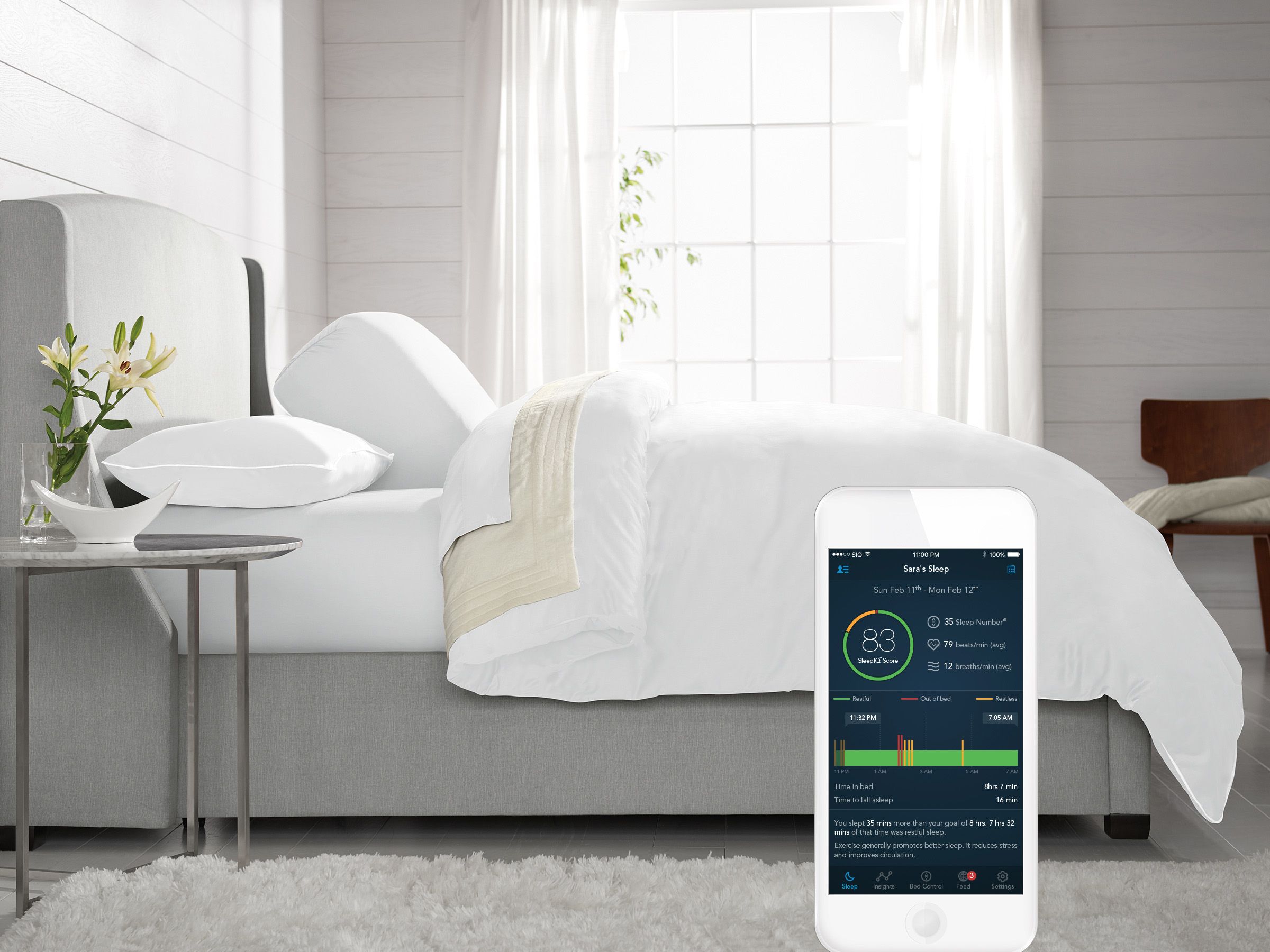 Each of the models in the Beach House features SleepIQ® technology, which can be added to any Sleep Number® mattress. SleepIQ technology connects to a variety of smart devices and apps; incorporating sensors inside the bed, it tracks breathing, heart rate, and movement, and automatically adjusts to meet each sleeper's unique support and firmness settings. Every morning the SleepIQ score shows you exactly how you slept, so you can learn and make adjustments to get the perfect night's sleep.
The Master Suite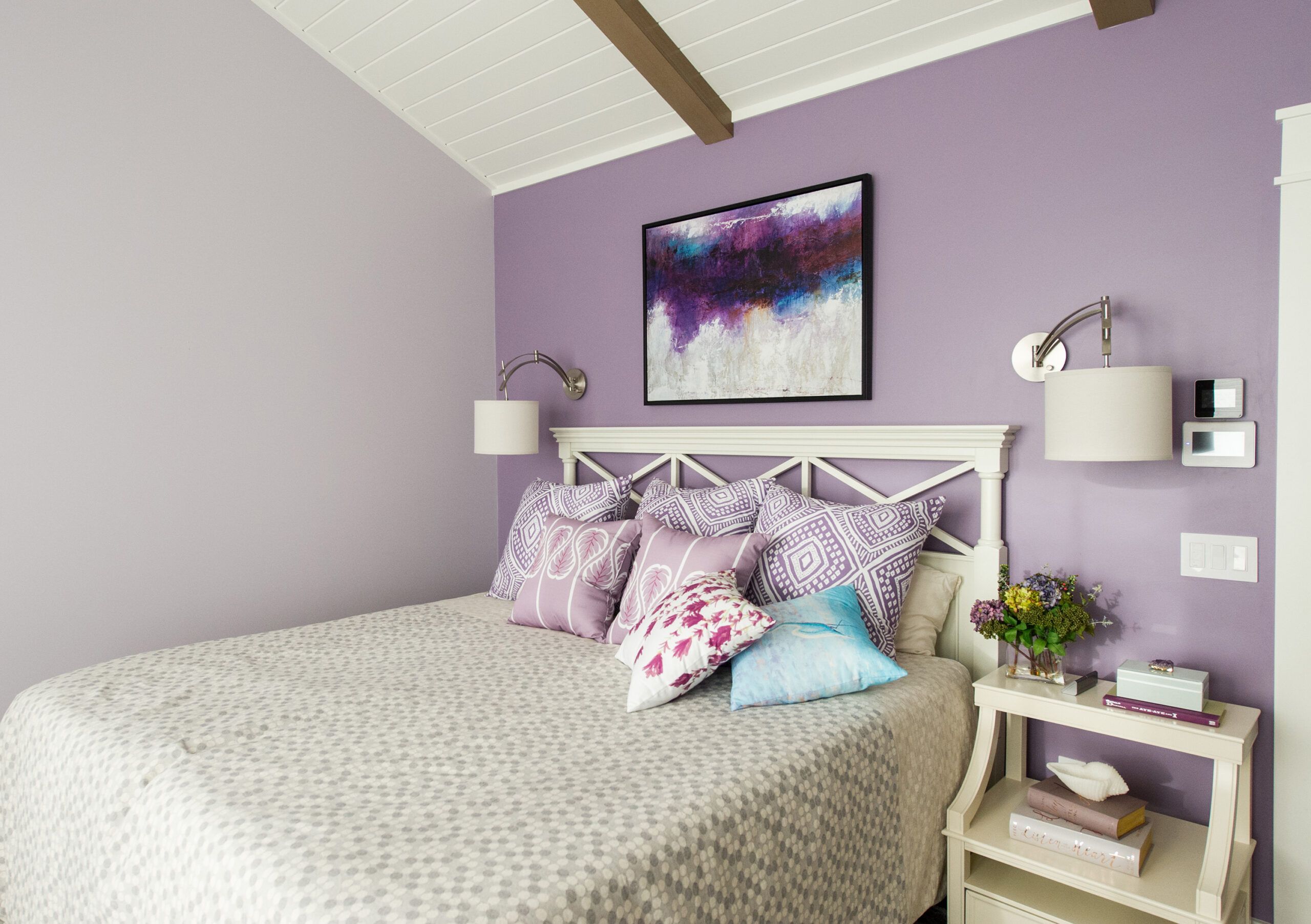 Decked out in varying shades of purple, the first-floor master suite is fit for royalty, with ample room to accommodate this luxurious King Sleep Number® 360 i10 smart bed.
Completely Customizable Comfort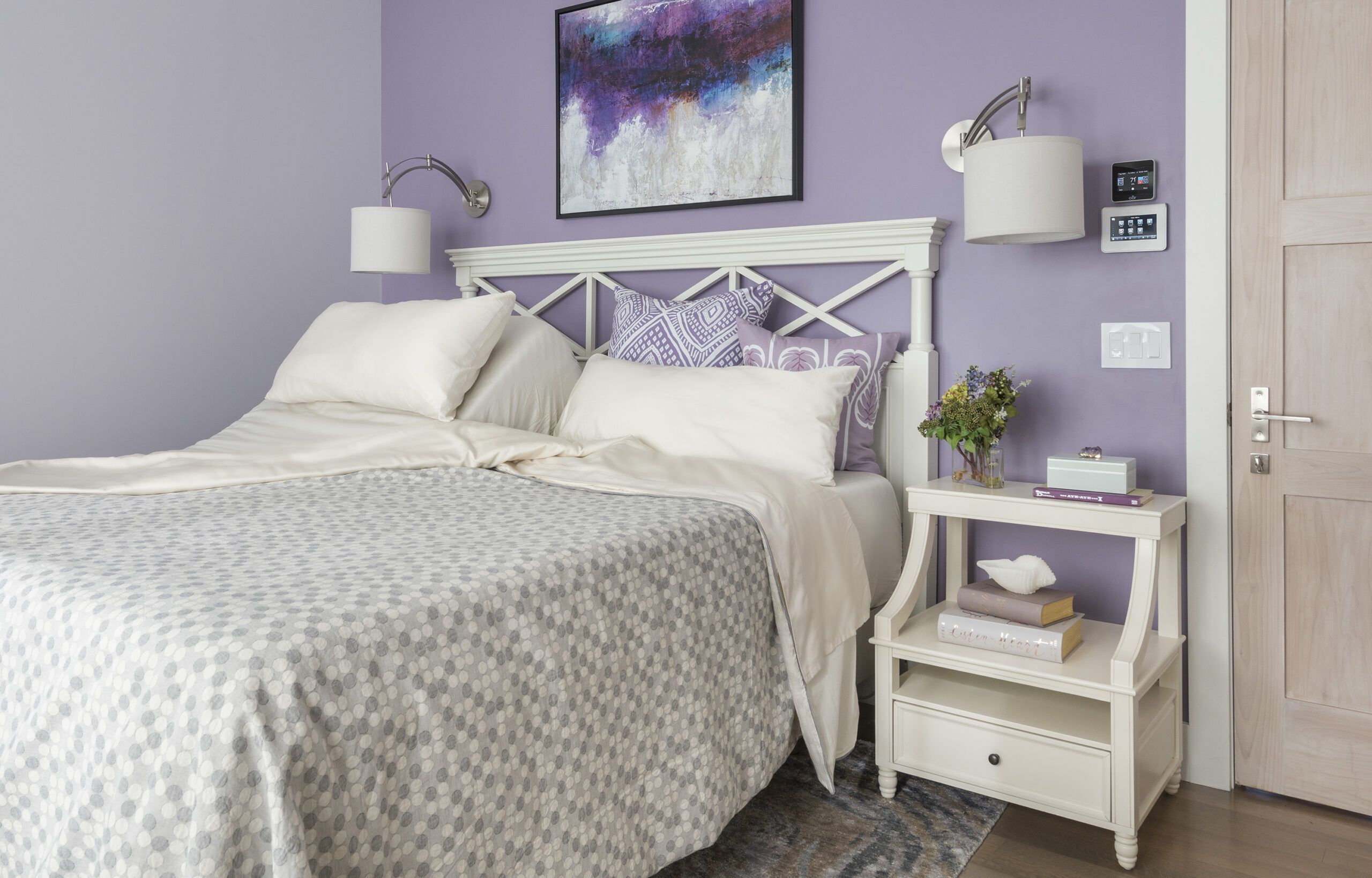 For the master bedroom, we chose the ultimate in individualized comfort. The Split King Sleep Number® 360 i10 smart bed features dual adjustability that can be controlled with a smart device, allowing sleepers to adjust incline and firmness individually on both sides. Responsive Air™ technology automatically and effortlessly adjusts to you, to provide that "cool side of the pillow" feeling all night long.
The FlexFit™ 3 smart adjustable base, as shown here, offers a multitude of head and foot positions, and allows the user to gently raise their partner's head to help alleviate snoring.* There's an exclusive built-in foot-warming feature designed to help you fall asleep faster, and underbed lighting that will softly guide the way at night.
Wondering how to dress a bed that's essentially split in two? The Lyocell Ultimate sheet set, available in Split King, is made especially for Split King beds.
*May temporarily relieve common mild snoring in otherwise healthy adults. Available with Split King and Flex-Top King mattresses on FlexFit adjustable bases.
Think Pink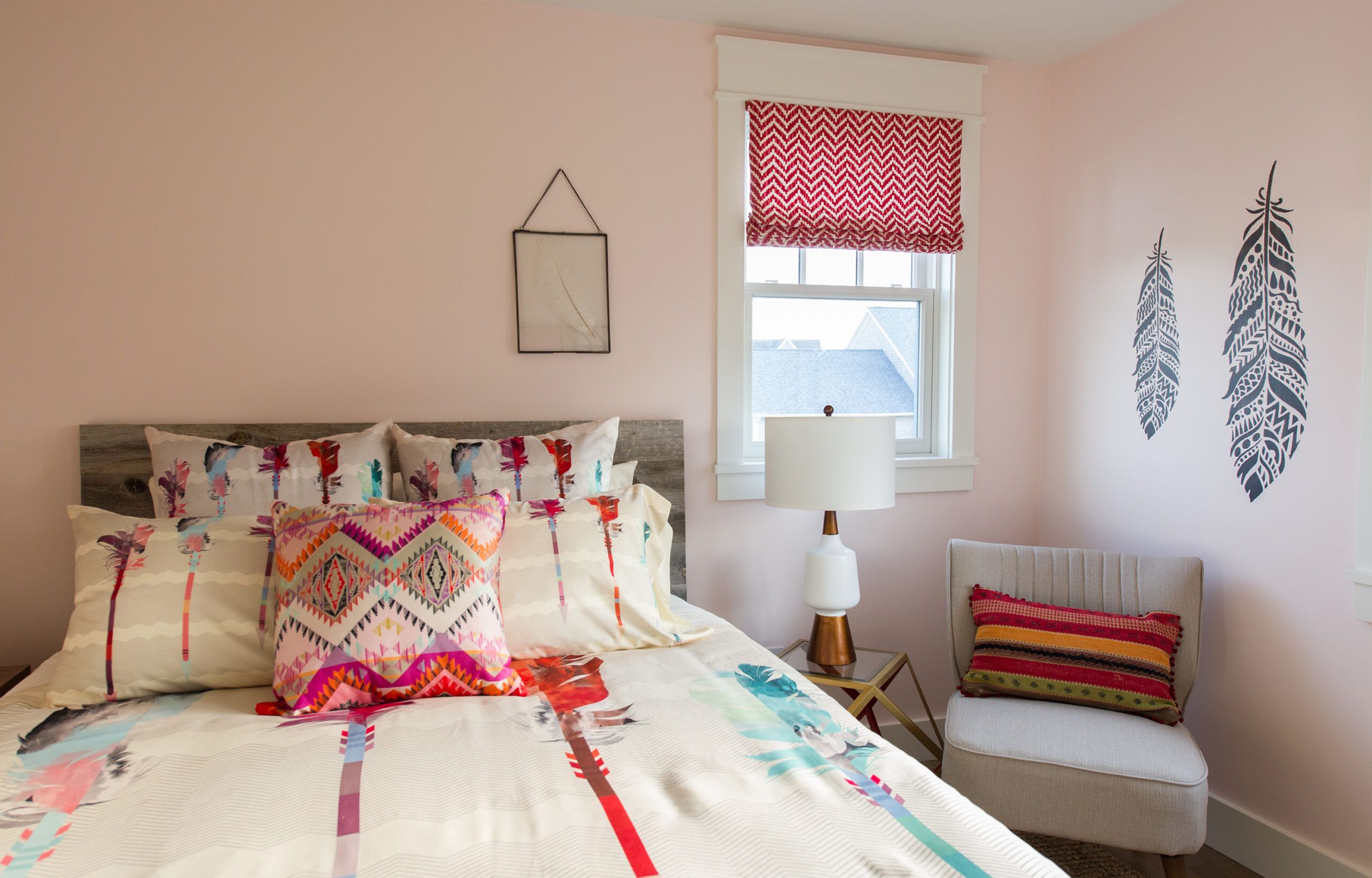 Slightly smaller in scale and much more casual in style, the second-floor guest bedroom called for the Queen Sleep Number® 360 i7 smart bed that we showcased with a DIY reclaimed wood headboard.
Queen of Comfort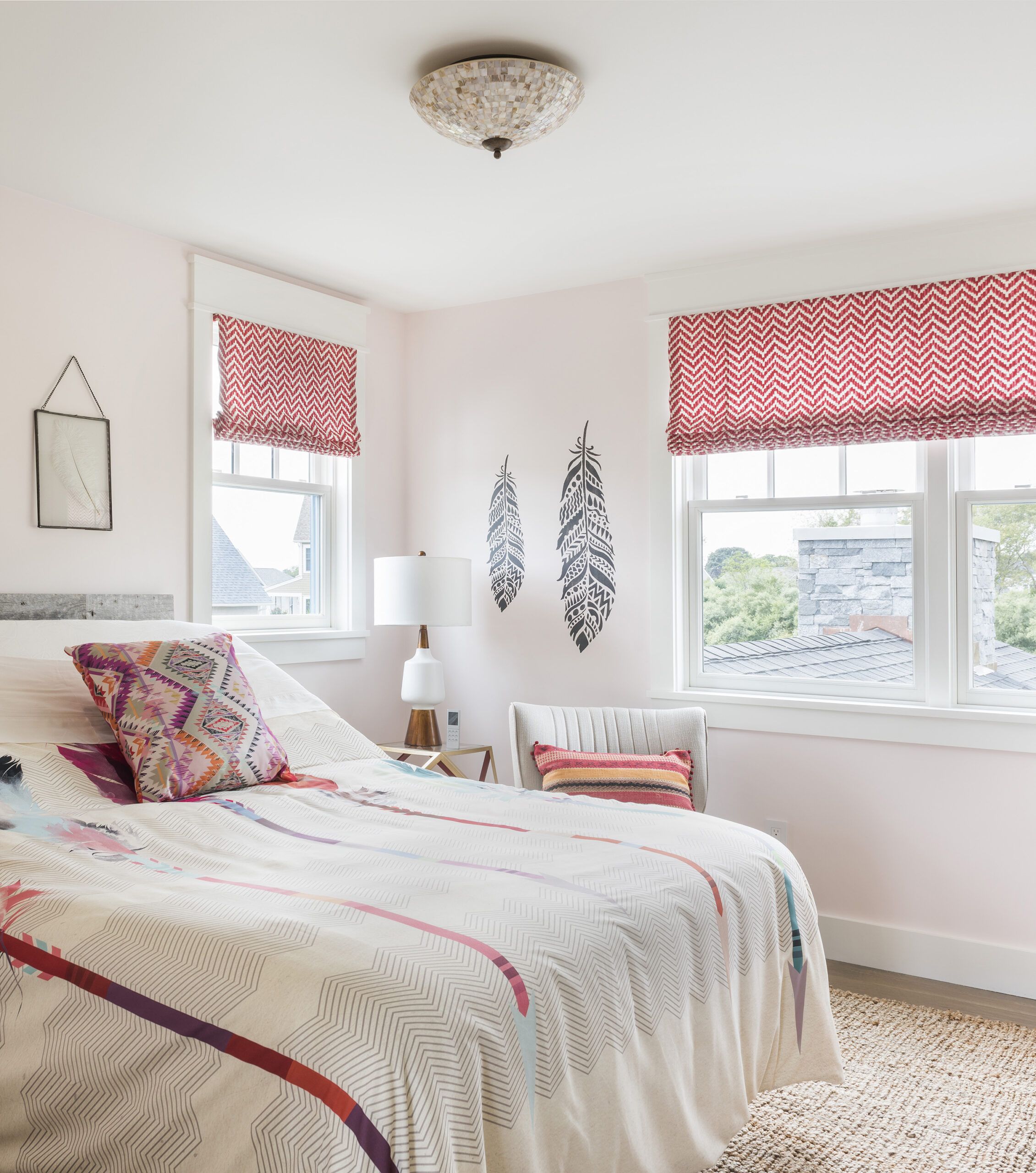 The Queen Sleep Number® 360 i7 smart bed automatically adjusts to your comfort on both sides to match your Sleep Number® settings. Dual-gel memory foam and climate cooling technology provides naturally contouring support and a wonderfully balanced sleeping temperature.
We paired it with the FlexFit™ 2 smart adjustable base that allows you to raise the head and foot of the bed at the touch of a button.
The Blue Room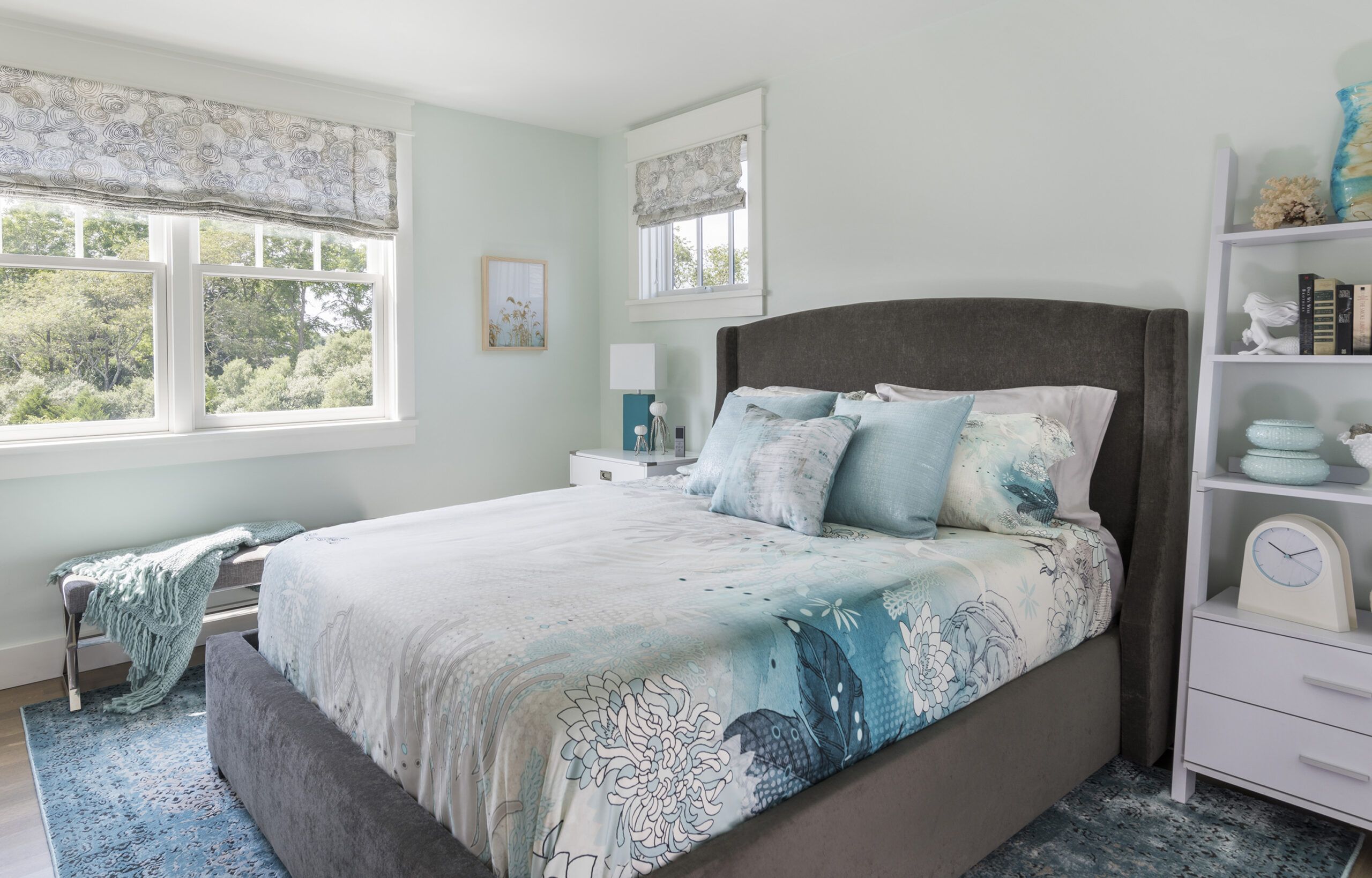 In this sea-hued room, the plush, lush, charcoal chenille Refined Sidewing Upholstered Bed from Sleep Number® is the centerpiece of the room.
Wake Up Refreshed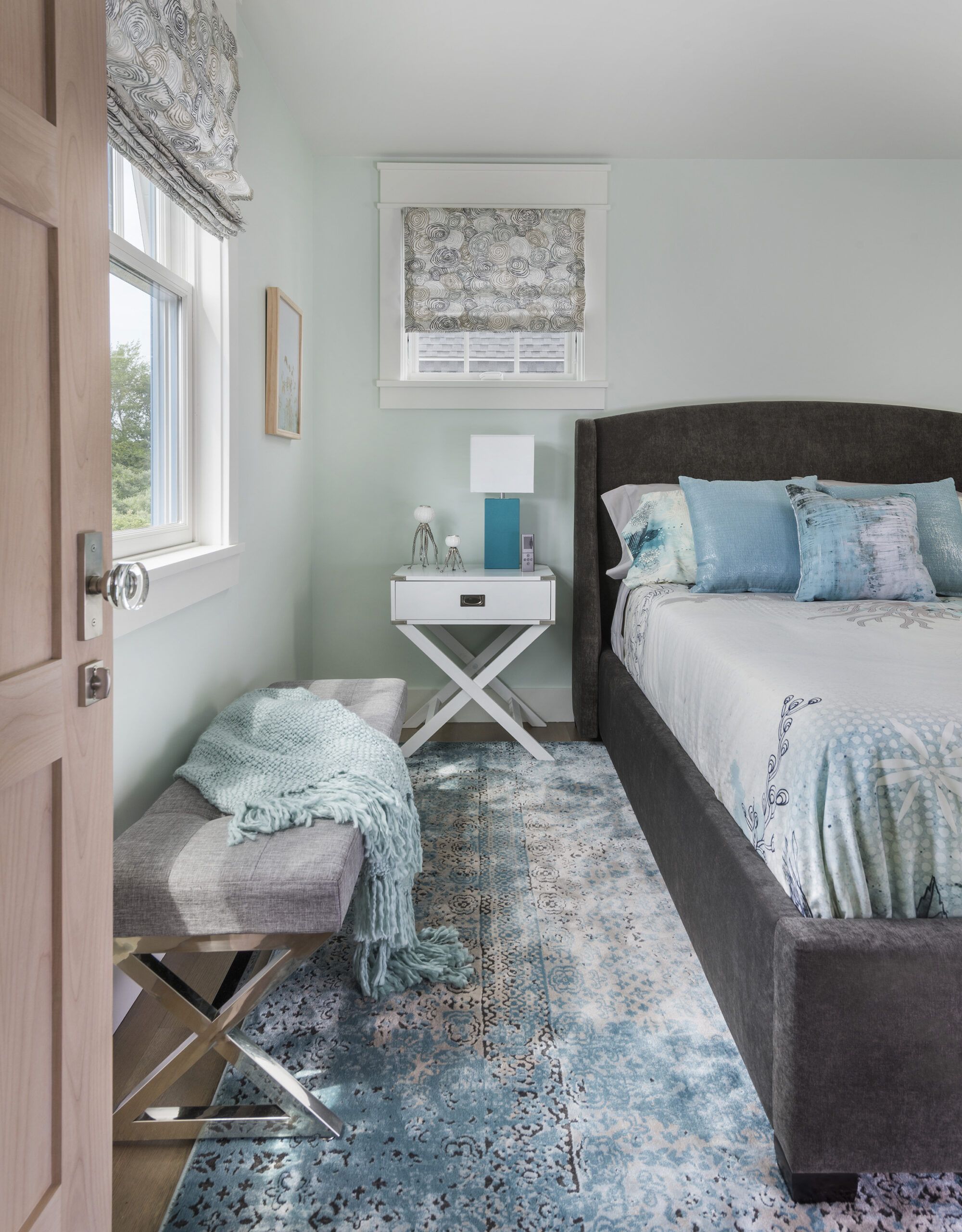 The Queen Sleep Number® i8 mattress with Sleep IQ® technology is smarter than the average bed. Seven contour zones offer superior pressure relief and gentle support for head, shoulders, lower back, hips, knees, lower legs, and feet. This bed also offers an exclusive PlushFit™ layer and a temperature-balancing sleep surface that keep you from sleeping too hot or too cold.
To learn how you can get your best night's sleep, visit sleepnumber.com to find the bed that's just right for you. You can even try your new mattress at home for up to 100 nights.*
*In-home trial period varies by mattress model. Restrictions and exclusions apply.
Print the full 2017 Idea House Style Guide