Affiliate Disclosure:This Old House's Reviews Team is committed to delivering honest, objective, and independent reviews on home products and services. To support this business model, This Old House may be compensated if you purchase through links on our website.
Wall-mounted Feeder Shelf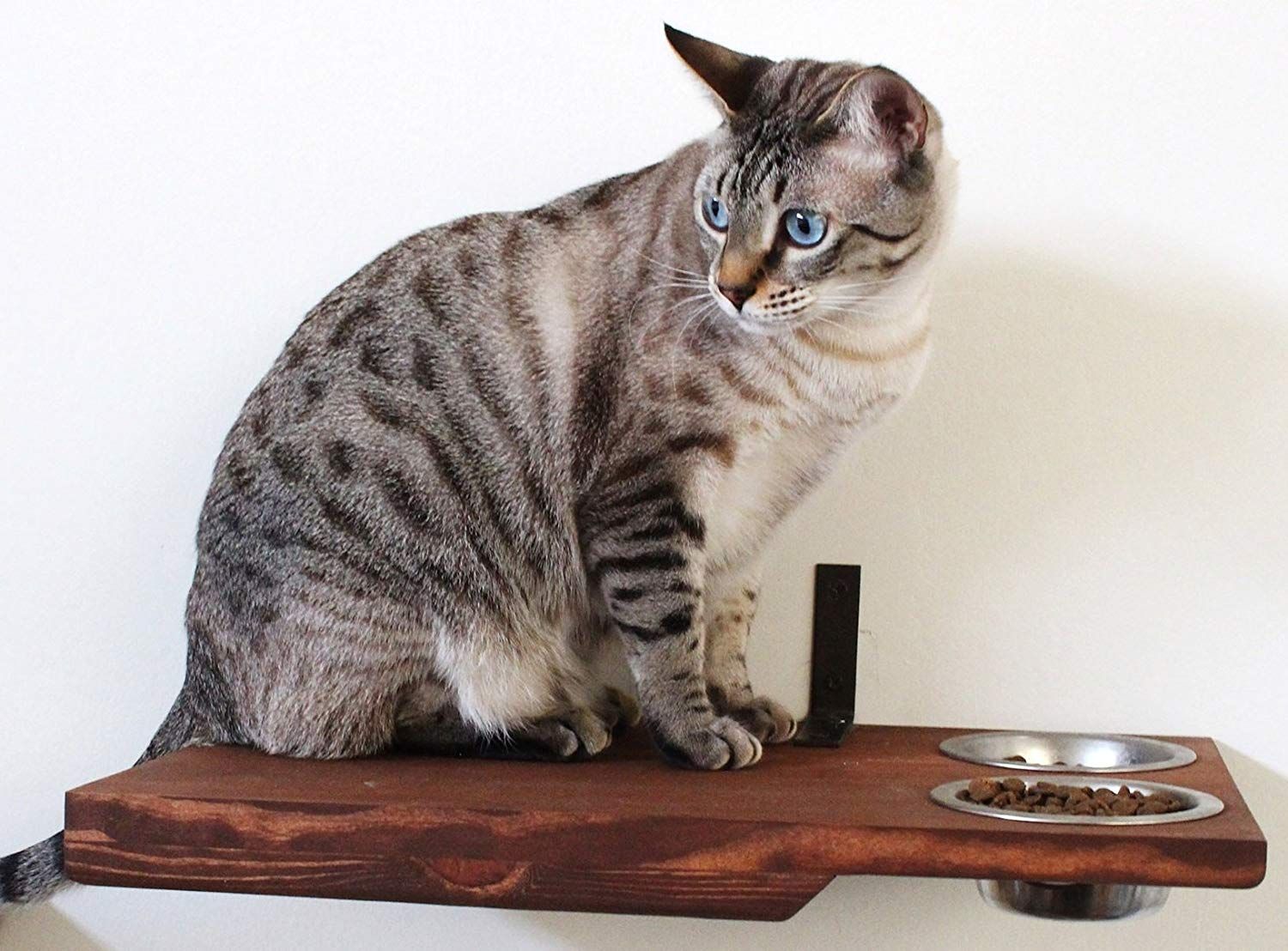 This handsome, handcrafted wooden shelf with built-in bowls is a top seller!
About $70 at Amazon
Deluxe Cat Playplace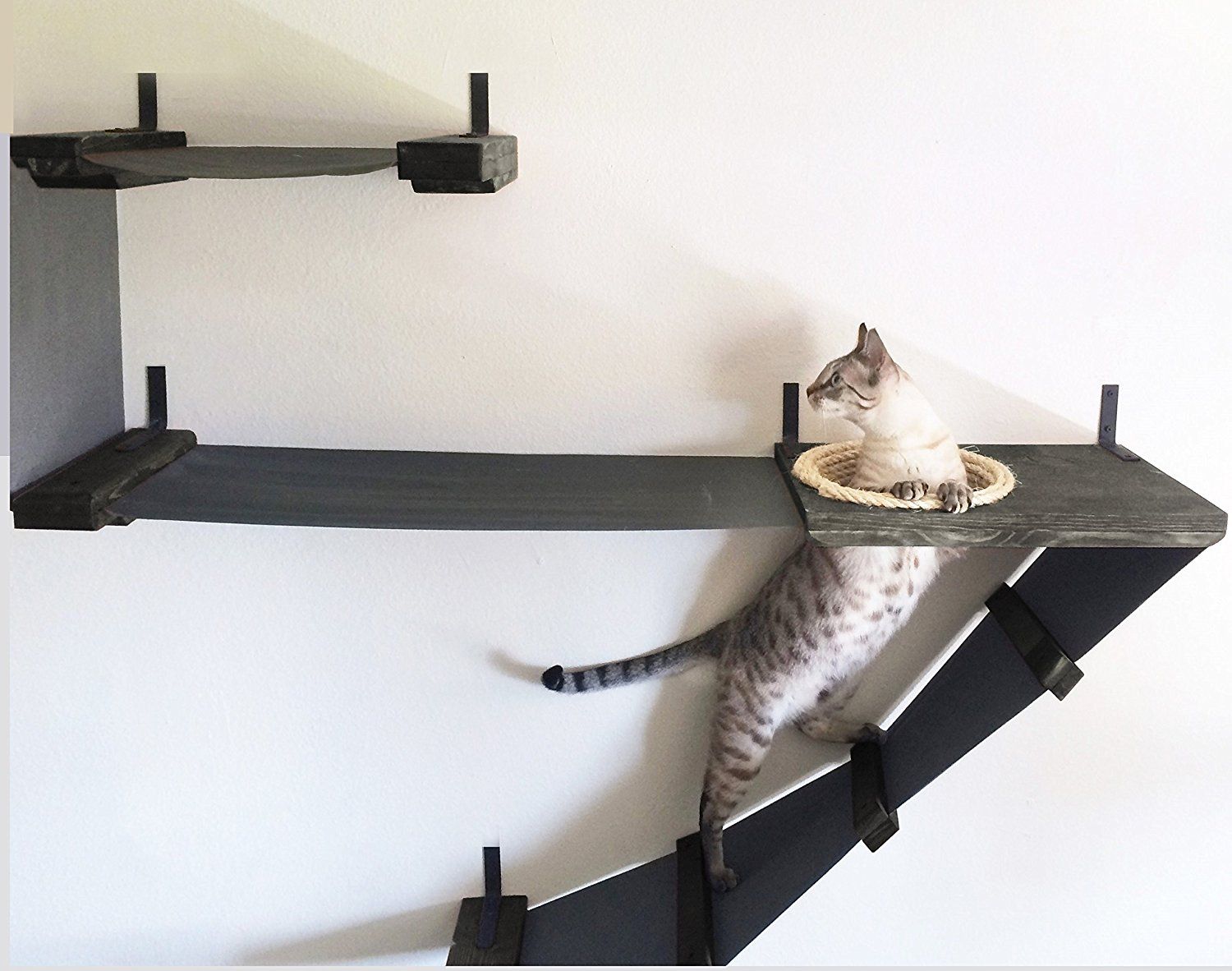 This set is available in a range of colors and you can customize to suit your decor, but this beautiful all-black installation almost looks like art.
About $180 at Amazon
3-pack Climbing Shelves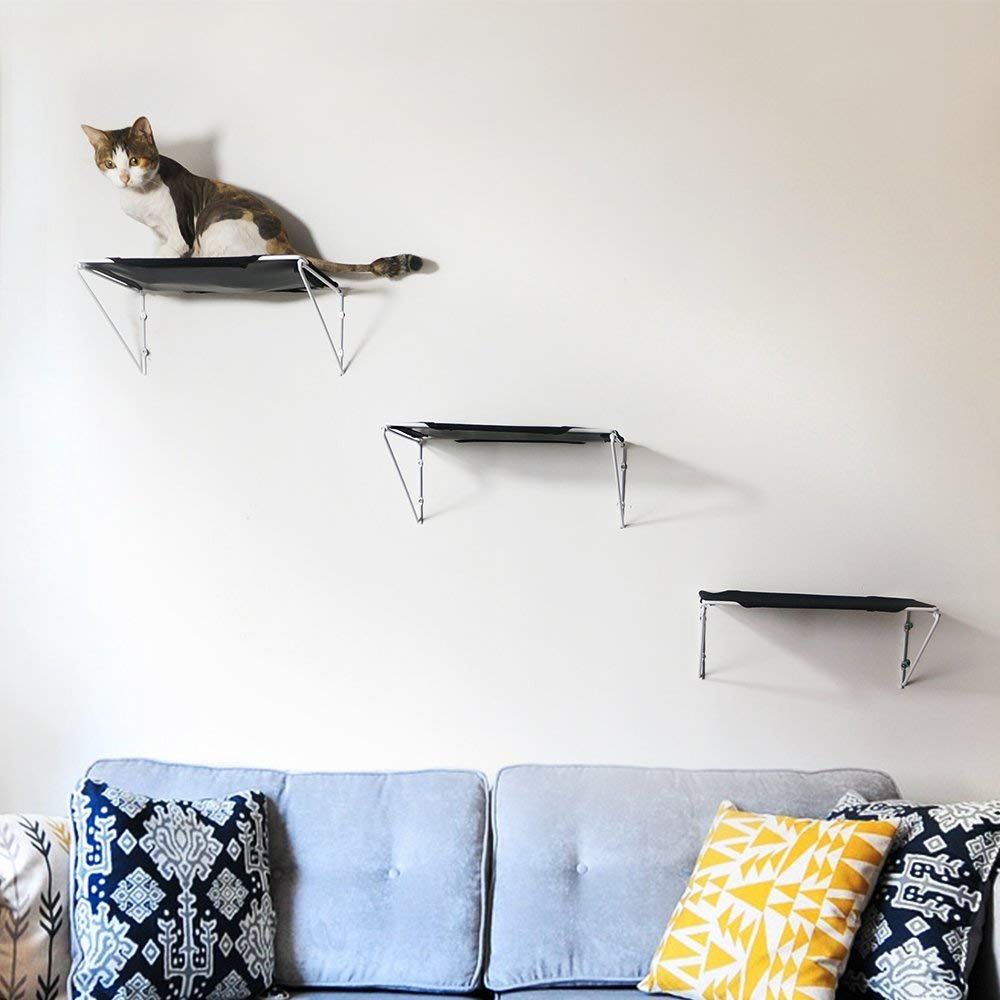 These Oxford cloth shelves can be installed in just 4 easy steps.
About $30.99 for Small shelves (up to 11 lbs.) and about $40.99 for Large shelves (up to 22 lbs.), both at Amazon
Wall-mounted Cat Shelves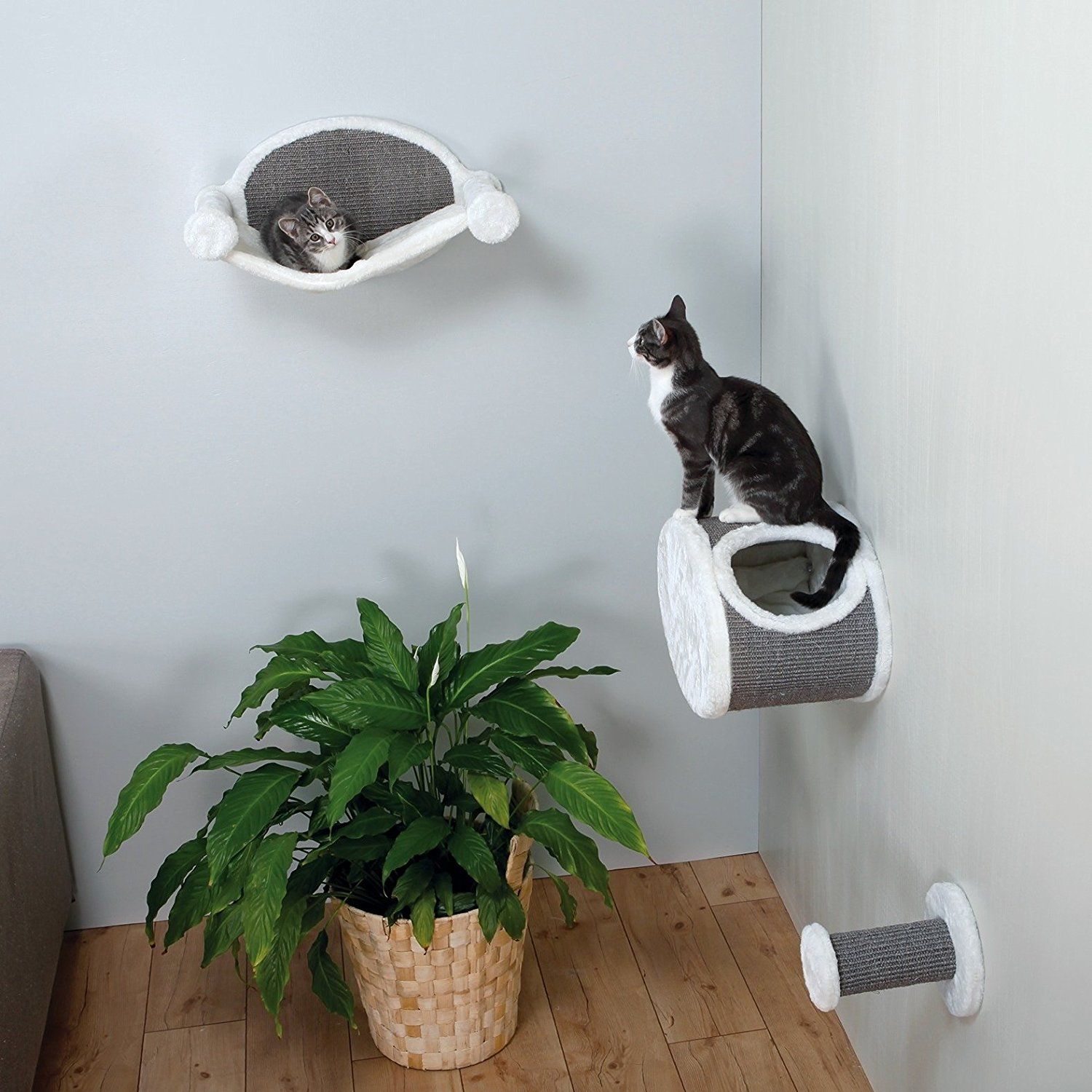 This set includes a "cat condo" and hammock. Sisal-covered surfaces are perfect for scratching.
About $60 for the set at Amazon
Cat Mod Lift Hammock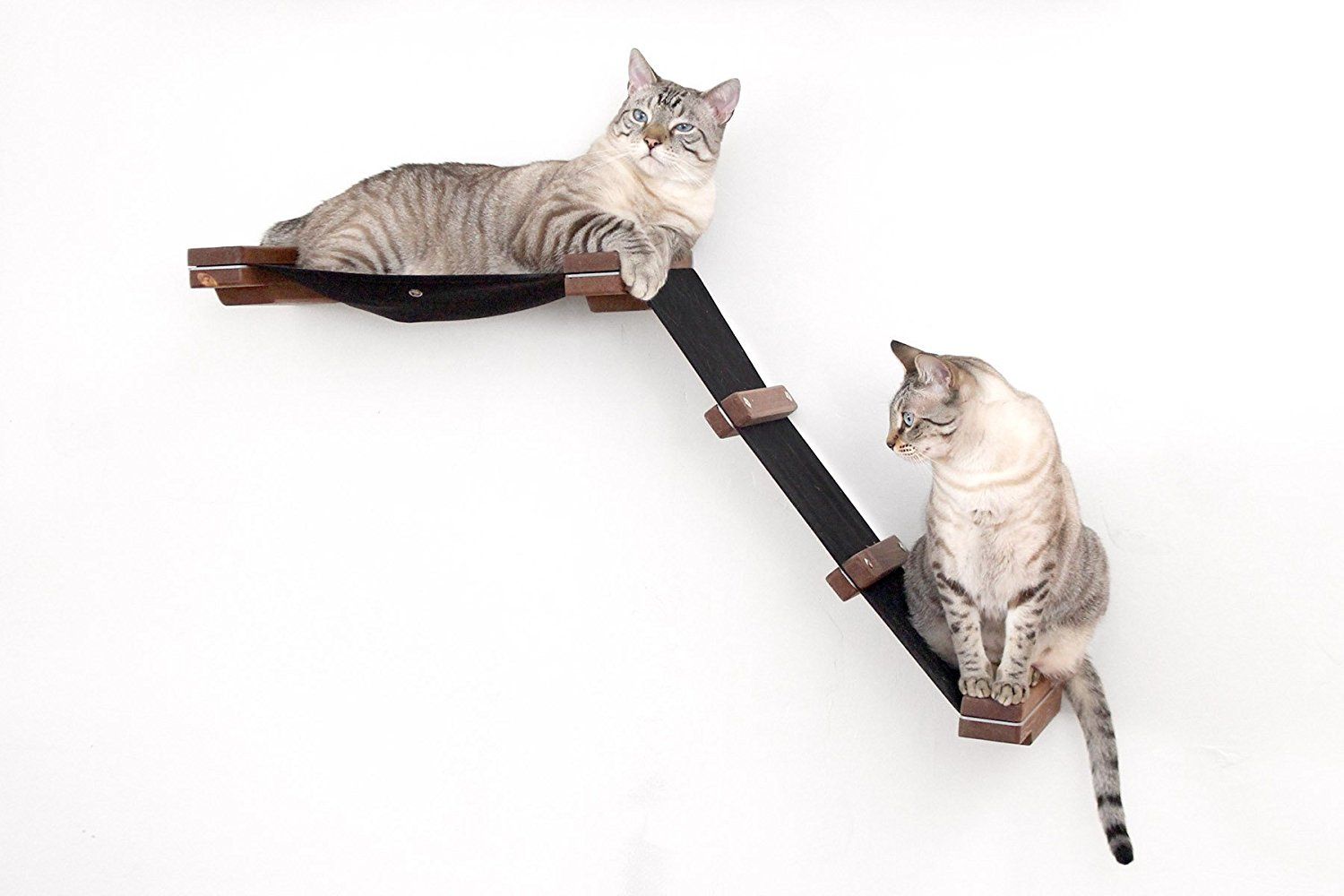 A sturdy wood-and-canvas installation that's sleek-looking, to boot! Available in a range of wood finishes and color combos to match your decor (prices vary).
About $111 in English Chestnut/ Black at Amazon
Lotus Branch and Leaf Cat Shelves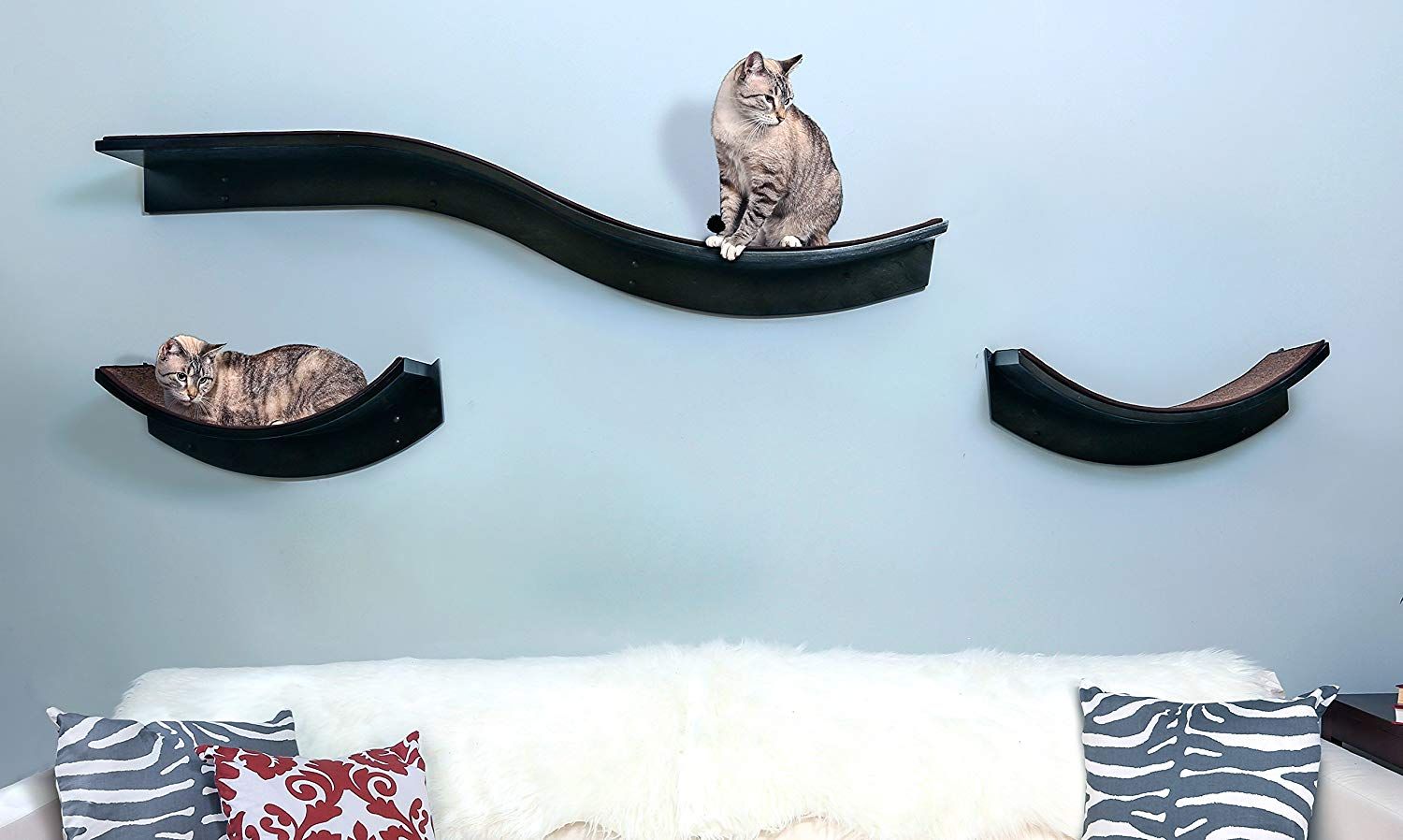 This elegant design is made of a combination of solid wood and bent ply. Available in a range of colors with replaceable "carpeting."
About $131 for long Lotus Branch in Espresso at Amazon
About $71.26 for short Leaf Shelf in Espresso at Amazon
Cat Mod Garden Center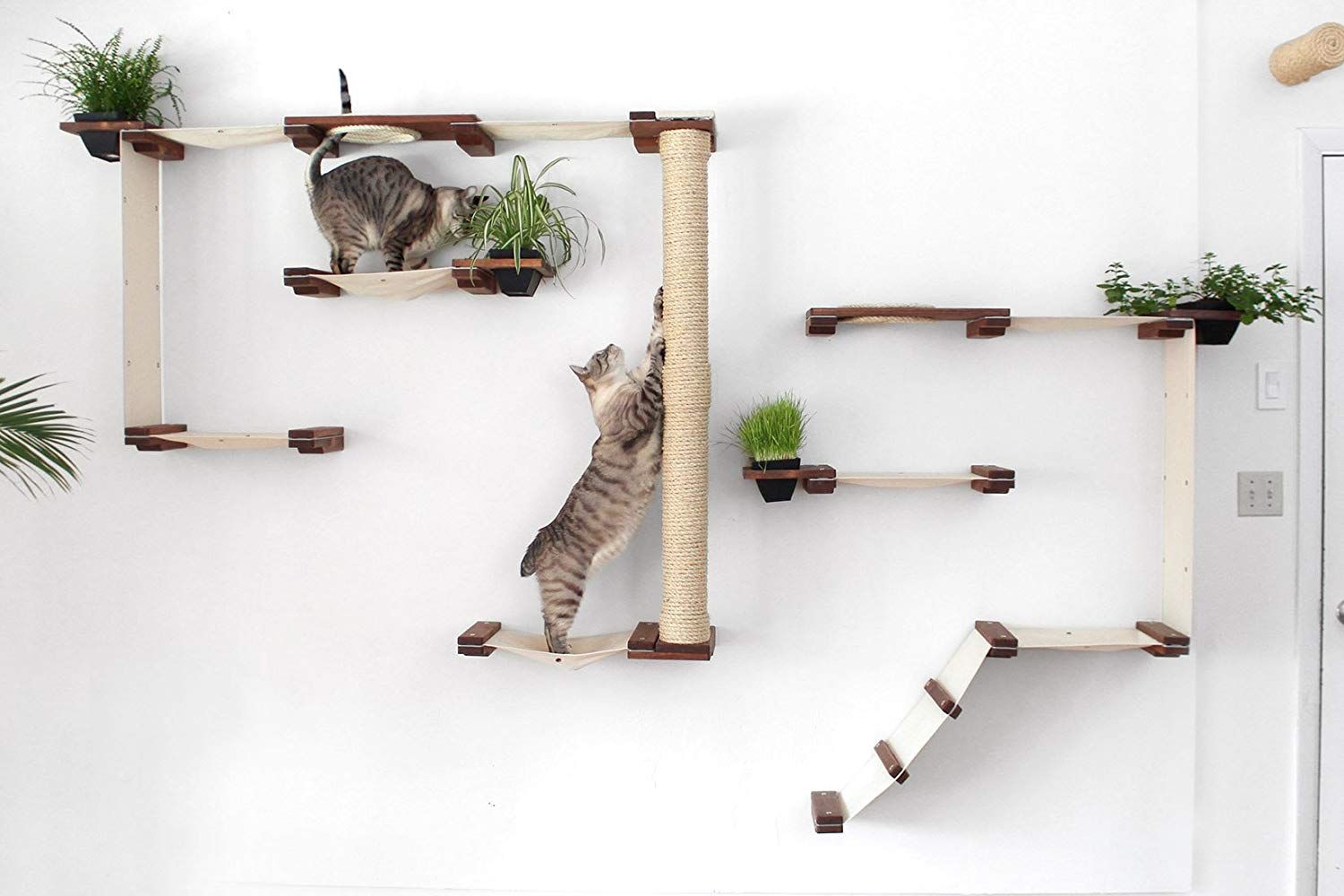 This full wall installation includes a little bit of everything, including cutouts in wood shelves for planters to fill with cat-friendly greenery!
About $639 at Amazon
*This post includes affiliate links. Thanks for your support!
Have you made a home upgrade for your pet? Tell us about it in the comment section below