Accentuate Existing Features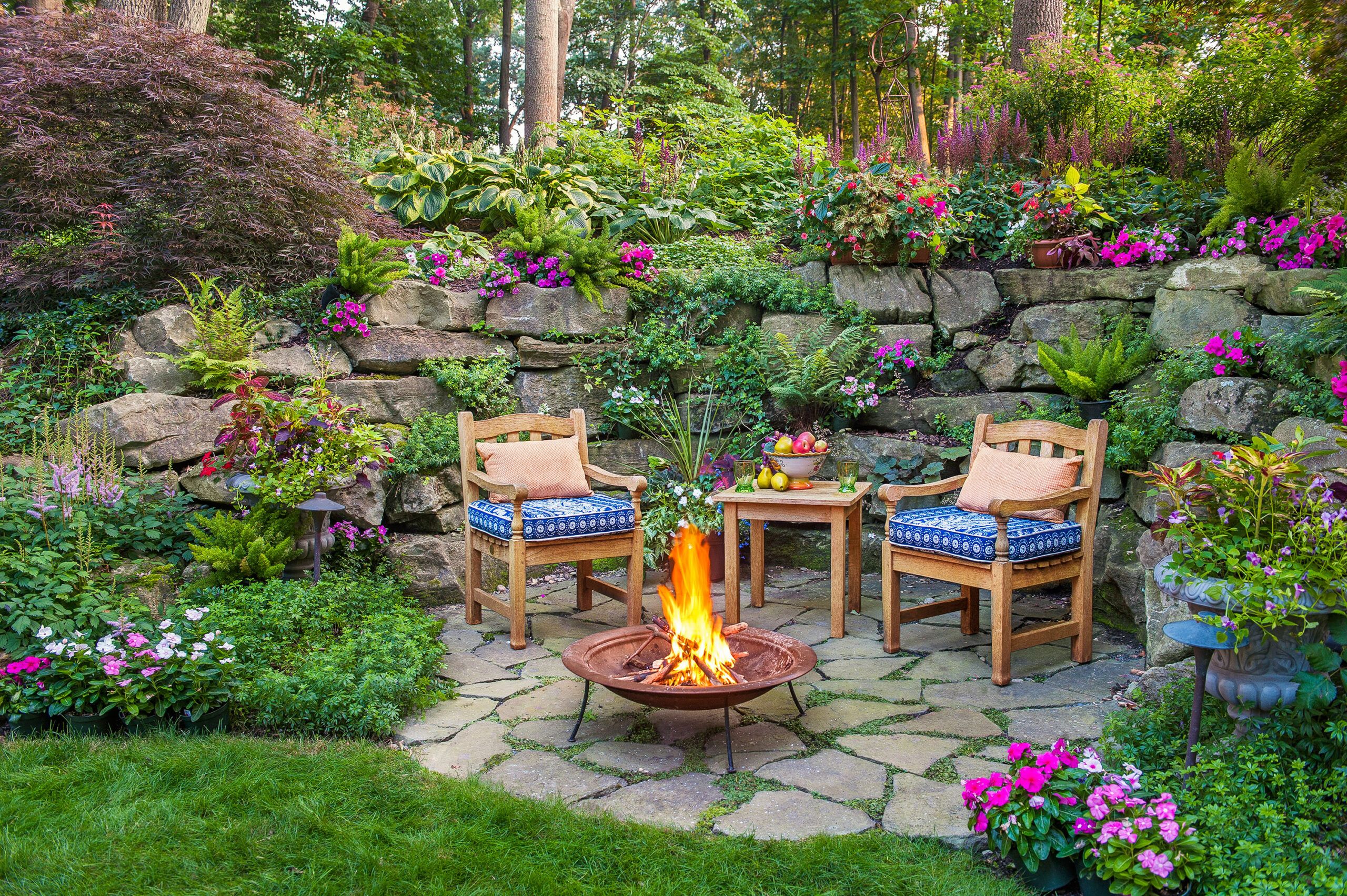 An old stone wall creates a grotto-like feel for this flagstone patio, plus welcome shelter from the wind. The side of your garage or a shed can also offer a protective, ready-made wall.
Plant a Rock Garden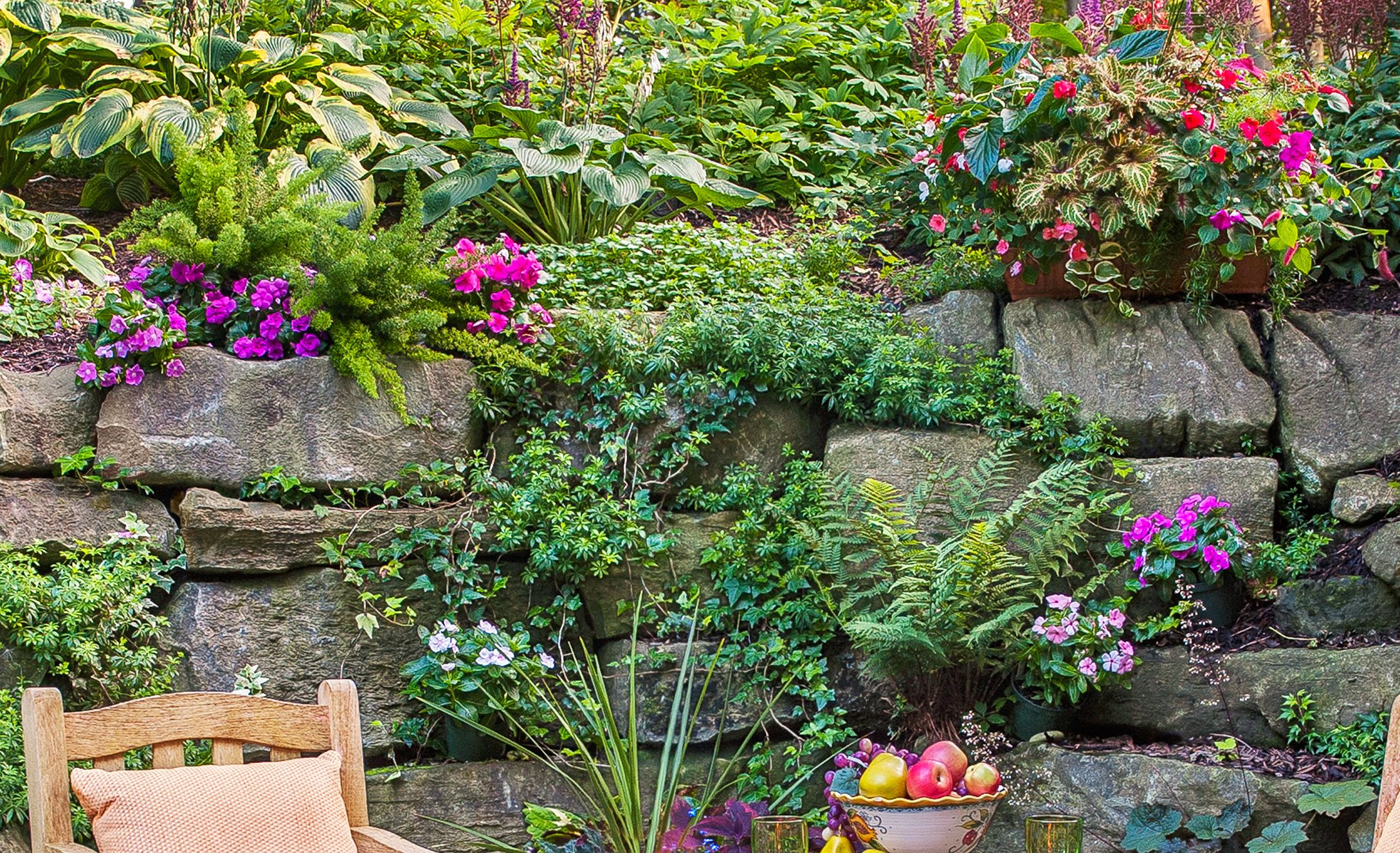 A walled enclosure needn't mean a plain backdrop. Try adding foliage to soften the surroundings. With a stone wall, plant in the crevices; small root systems work best in shallow pockets. Include colorful blooms that help brighten an otherwise dark area.
RELATED: How to Install a Living Wall
Fire Pit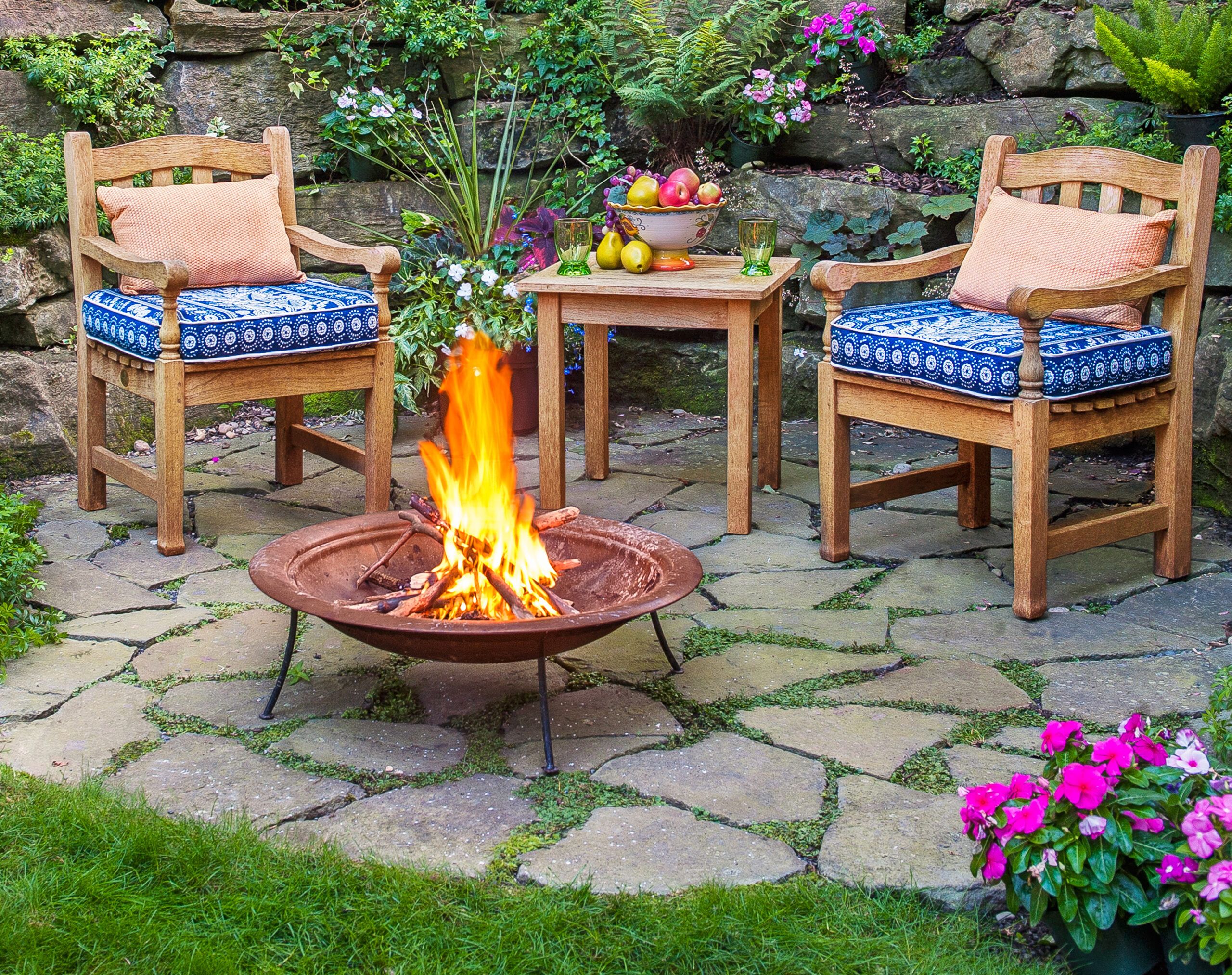 A prefab fire bowl casts off the chill of a summer evening for far less coin than a built-in fireplace. You can also move it where and when you want.
We like the warm glow (even when it's not lit) of the Copper Fire Pit by Good Directions, about $300; Wayfair.
Flagstone Patio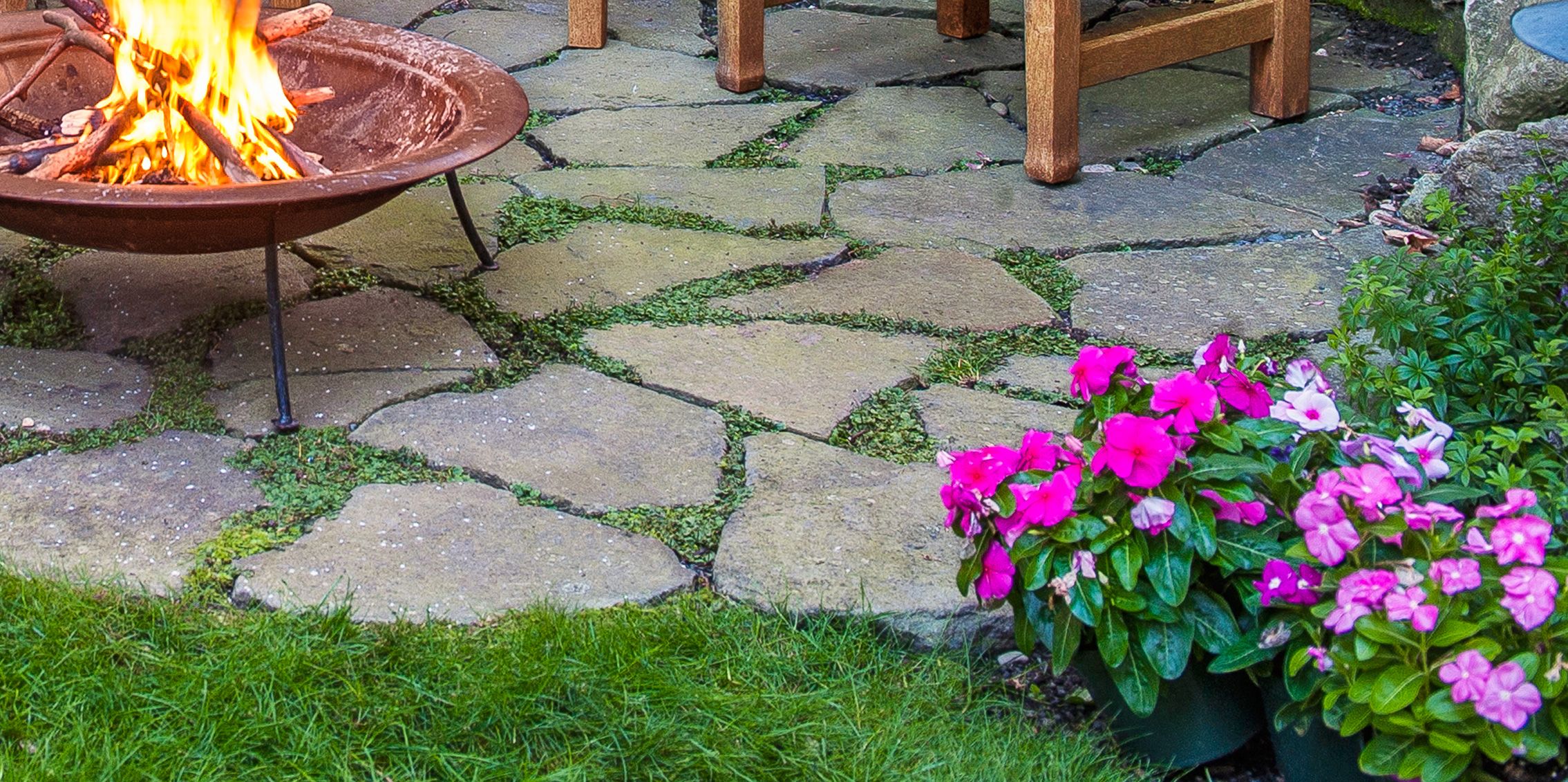 Flagstones in random shapes and sizes fit together like puzzle pieces for an organic look that complements the natural surroundings.
Flagstones, about $4 to $9 per square foot; at stone yards
MORE: