For wire-free outdoor illumination, try these DIY solar lanterns, which give off a warm glow well after the sun sets. This easy project uses wide-mouth mason jars, with each lid's metal insert replaced by a piece of plexiglass to allow the sun's rays to power the solar cell through the lid.
We coated the interiors of the jars with Rust-Oleum's Frosted Glass Spray (about $7; homedepot.com) to give the lanterns a hazy, aged-patina look and glued the solar-cell assembly of a mini pathway light from the home center to the underside of each lid. Once assembled, leave the lights in a spot where they'll get direct sun, and you'll never be left in the dark again.
Steps for Creating DIY Mason Jar Lights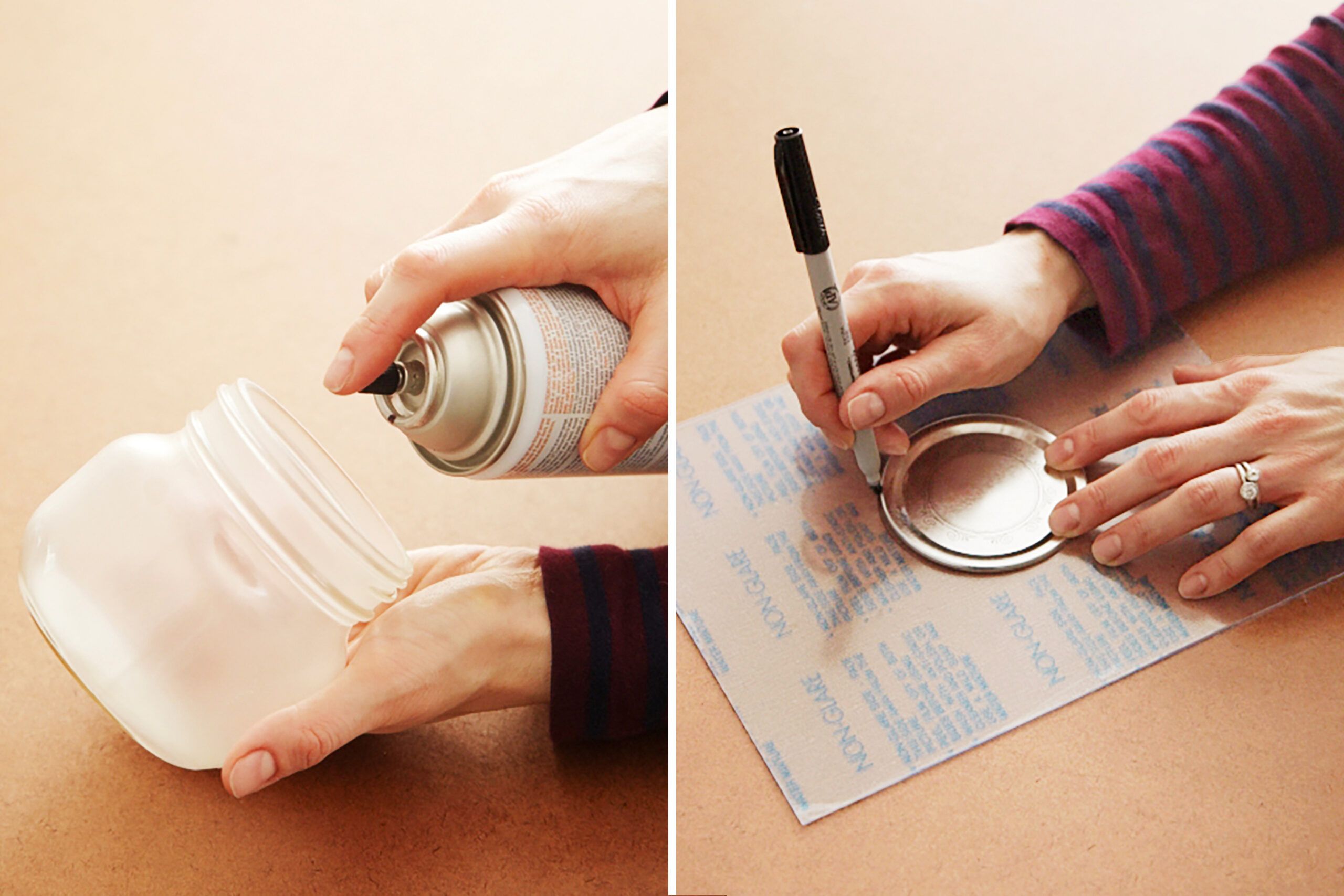 Step 1: Prepare the jars
Remove the lids from the mason jars and set aside. Spray the interiors of the jars with a light, even coating of frosted-glass spray. Place the jars right-side up to dry.
Step 2: Trace the inserts
While the jars are drying, remove the metal inserts from the lids. Use a permanent marker to trace the shapes of the inserts onto the plexiglass sheet.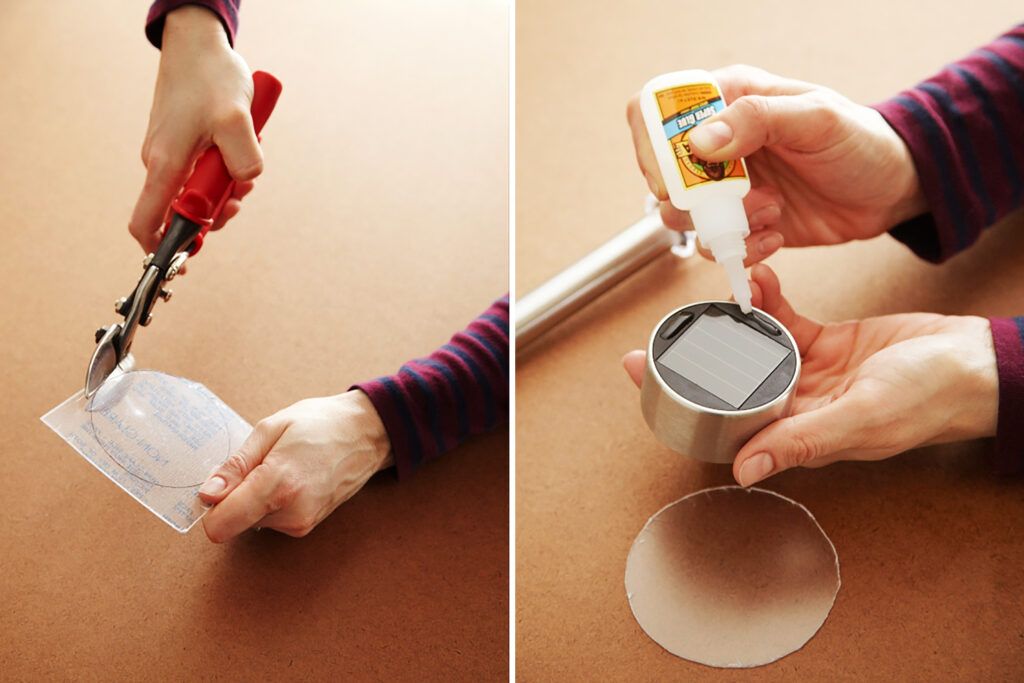 Step 3: Cut out plexiglass circles
Use aviator snips to cut out the plexiglass circles. (We found it easiest to cut a square around each circle and then trim off the corners.) Smooth rough spots with sandpaper until the circles fit inside the lid rings.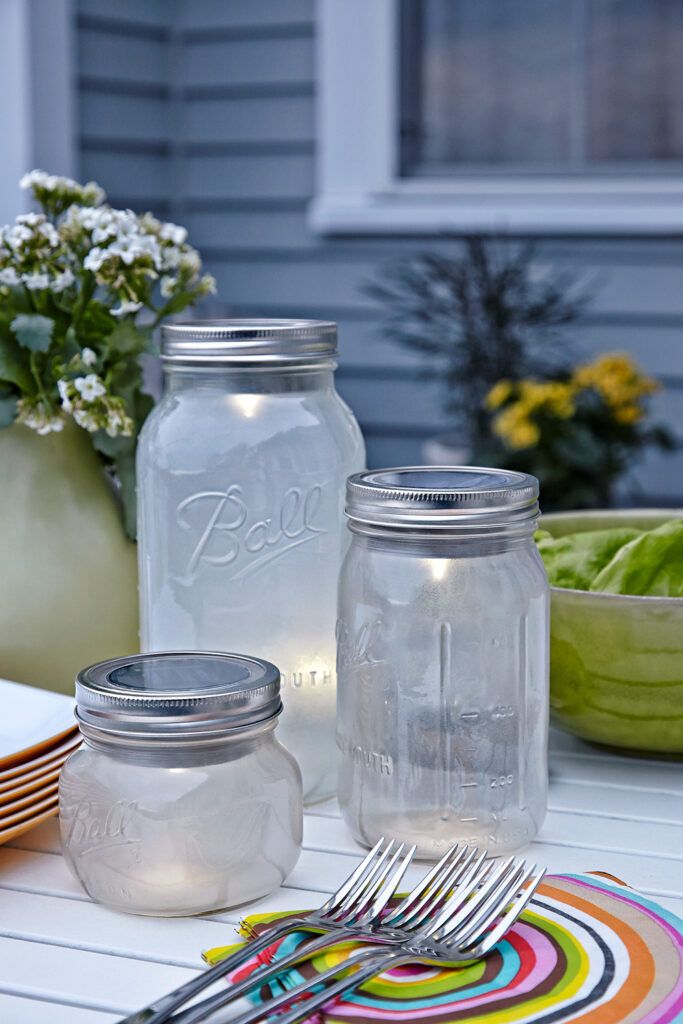 Step 4: Assemble the solar cells and lanterns
When the glue is dry, assemble each lantern by inserting the circle into the lid ring and screwing the ring to the jar. Set your finished lights where they'll receive direct sun, and watch them glow in the dark later on.
Remove the top portion of each stake light, which houses the solar cell and lightbulb. Apply glue to the perimeter of a solar cell and press it onto the center of a plexiglass circle. Repeat for the remaining lights.
---
Tools