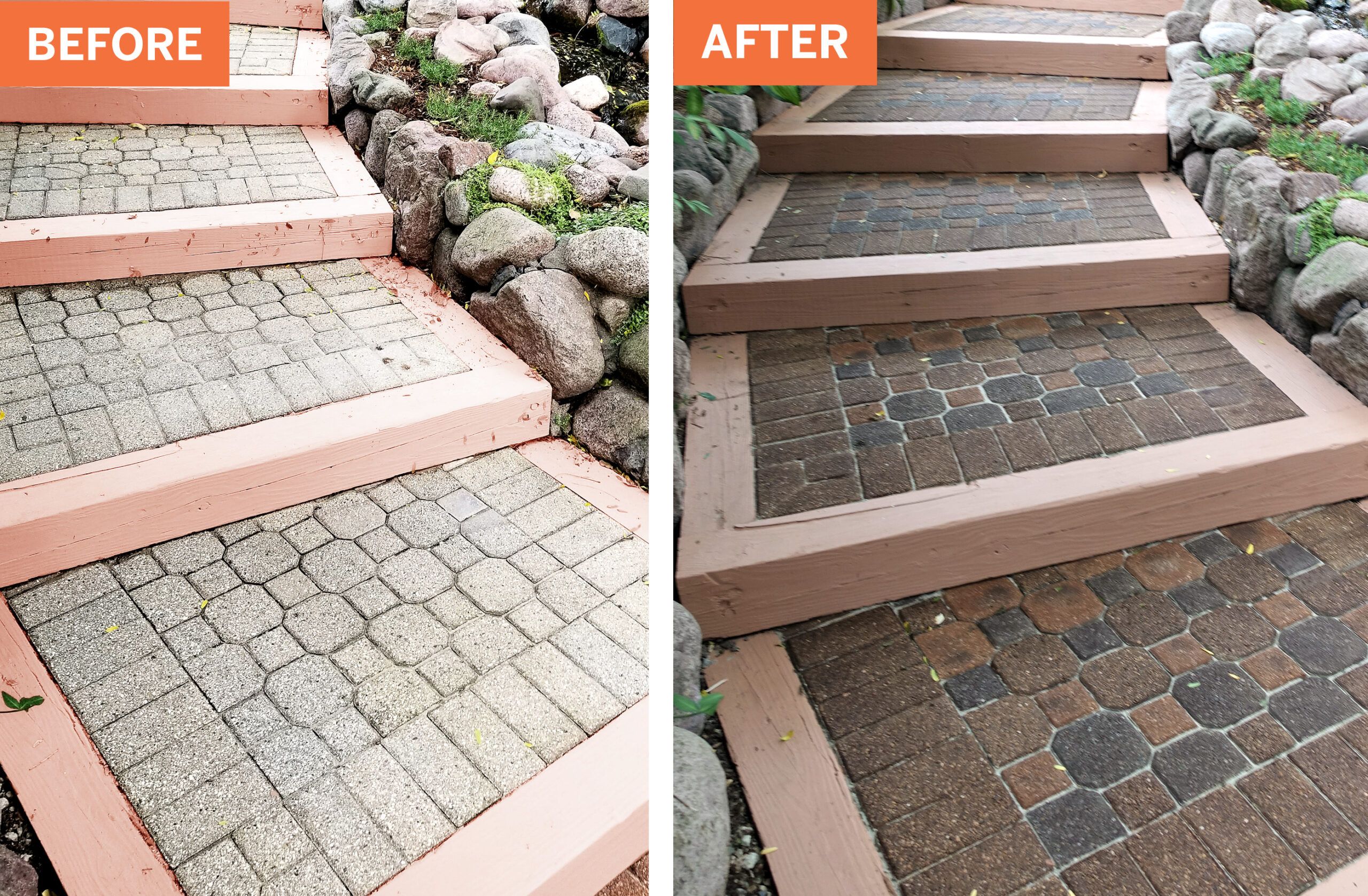 Try Concrete Stain
The simplest path to reviving tired pavers is to apply an acrylic-based semitransparent concrete stain, such as Behr Premium Semi-transparent Concrete Stain ($27/gal.; Home Depot) or Valspar Semi-transparent Concrete Stain ($28/gal.; Lowe's). These go on like paint, with a brush or roller, but also leave a shiny coating.
How to Restore Color to Faded Pavers
To restore color below the surface, Indiana-based Masonry Cosmetics offers a DIY paver-coloring kit that infuses mineral pigments back into the masonry itself without the need for a sealer.
The Restore Paver Color System kit ($76, Amazon; results shown above) employs natural pigments originally developed to color-match bricks. The powdered pigments are mixed in a solution and hand-brushed onto each paver; expect it to take about 30 minutes to coat 20 square feet.
Call in a Pro
Want to hire it out? Masonry Cosmetics offers referrals to professional sealing companies across the country that will apply their product for you. National Sealing Co. offers finishes that replicate pavers' original coloring with a penetrating dye that does not lift off as a result of heat or vehicular traffic.