Project details
Skill
1

out of

5
Easy
Beginner level
Q: I have cedar front-porch railings that I built years ago. The paint is gone in many areas or is peeling away. What is the best way to prep weathered cedar and repaint it white?
—BRAD STUBBS, LEE'S SUMMIT, MO
This Old House painter Mauro Henrique says: Cedar resists rot and insect damage, so it will be worth your while to get your railing back into shape. Paint is a good choice for your railings; it will withstand sun and weather exposure better than other exterior coatings.
Watch as Mauro paints an outdoor railing to match the original railing around a homeowner's deck.
Steps for Painting Exterior Railings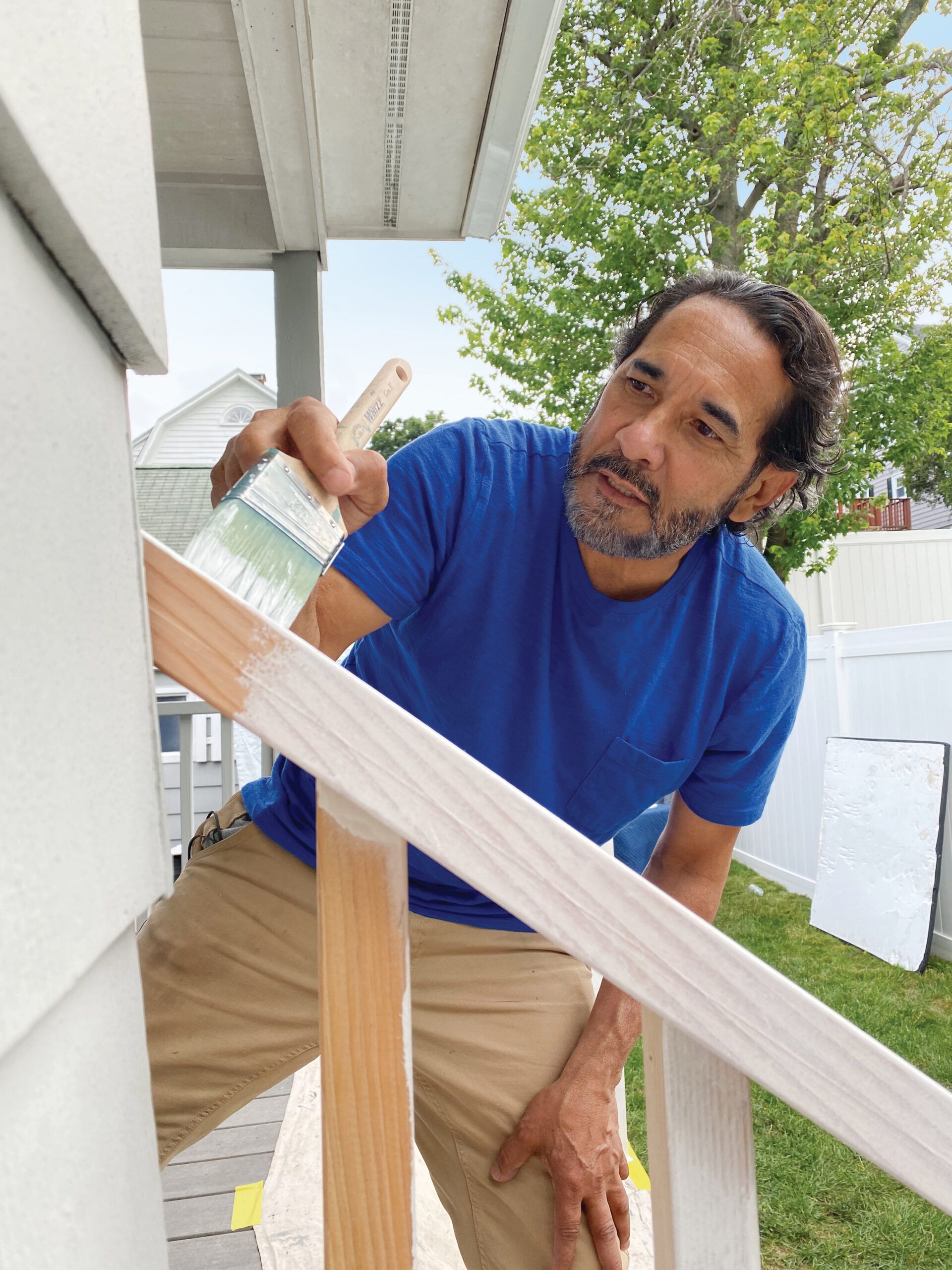 Use painter's tape to protect the deck and the older railing.
Put a dropcloth down to catch any debris, primer, or paint.
Use 180-grit sandpaper to sand down any imperfections in the wood. Mauro used a sanding block for the balusters and a random orbital sander for the posts and railings to get the job done quicker on the larger areas.
a. Wear a mask and gloves to protect yourself from splinters.
Vacuum all the debris.
Start priming. Use a mini roller for the larger areas and a paintbrush for the areas that are harder to get to.
Focus on the bottom wood, that's where most of the water will end up.
Let the primer dry before painting, wait about an hour.
Fill in any nail holes with exterior-grade wood filler.
Paint.
Let the first coat dry and add the second coat.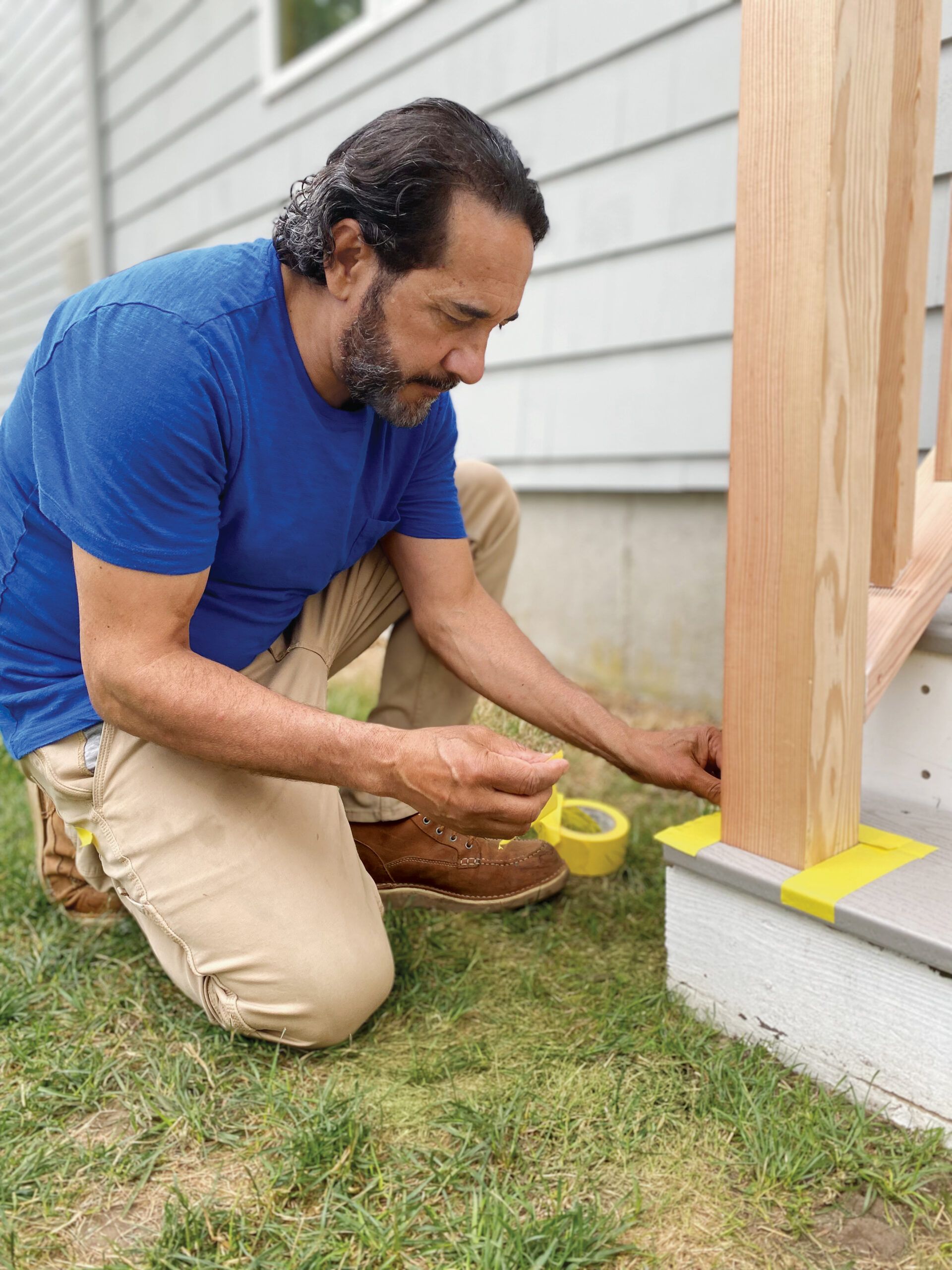 Pro Tip: While Mauro usually relies on his brush skills to keep paint off adjoining surfaces, he always masks off around post bases with painter's tape to create a clean line.
---
Resources
Mauro wanted to match the paint color of the existing deck, which he did by bringing a small sample of the existing paint to a local paint store. Most paint stores and home centers have machines that can scan a sample and generate a close color match to the paint.
The paint Mauro used for the railings was Behr Premium Plus Exterior Semi-Gloss paint and primer, though he also used a separate, oil-based primer for the base coat.
---
Shopping list
---
Tools