A Representation of the Flag is Still the Flag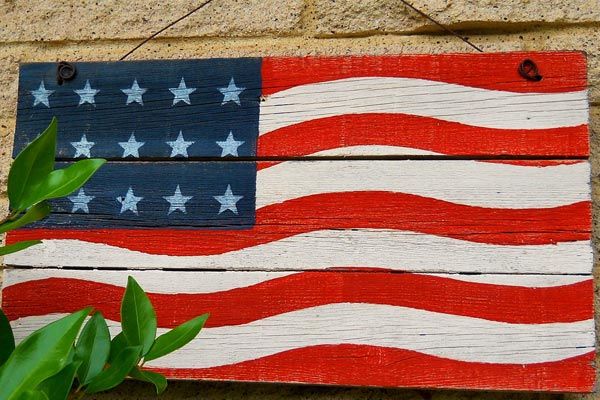 Chances are you've seen the American flag painted on the sides of homes, barns, and garages. But did you know there were rules about the practice? The United States Flag Code, which became official on June 22, 1942, describes the proper guidelines for displaying the flag—even painted ones. The code states that any shape or design that uses red, white, and blue as well as stars and stripes is protected by the code.
The Flag Must Be Properly Illuminated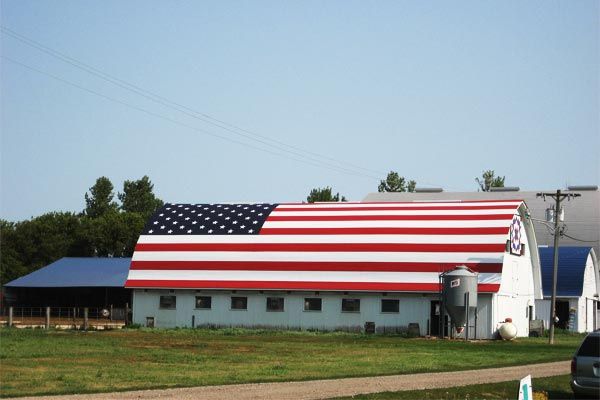 While you can display a flag 24 hours a day, it's technically only supposed to be displayed from sunrise to sunset. This could create a problem for those who display painted flags. The solution: Invest in some outdoor lighting to ensure it's properly lit once the sun goes down.
Need some tips on how to do just that? Check out some tips about landscape lighting.
Check Local Laws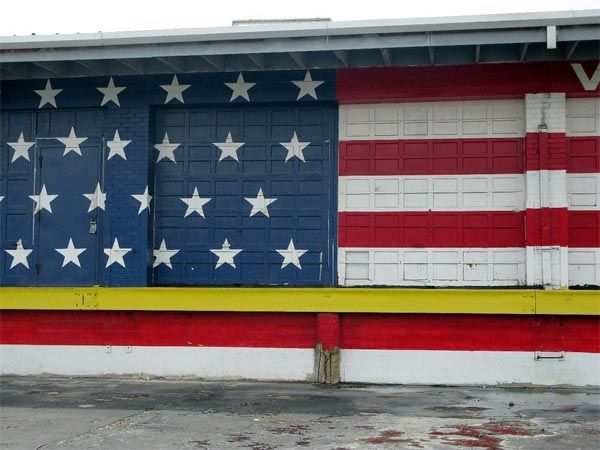 It's illegal for any homeowners association to prevent residents from displaying the American Flag. However, they can have a say in how it's displayed. For example, painting the entire garage door to look like Old Glory might not be allowed. Before you do any painting, find out what the rules are.
Keep the Flag In Excellent Condition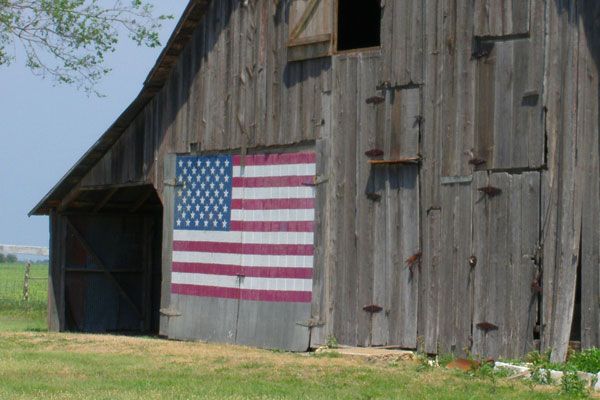 The American flag should be kept in as good condition as possible even if it's outdoors and at the mercy of inclement weather.
These instructions on painting the exterior of your home will help you keep your stars and stripes looking as good as new.
Display the Flag in Proper Formation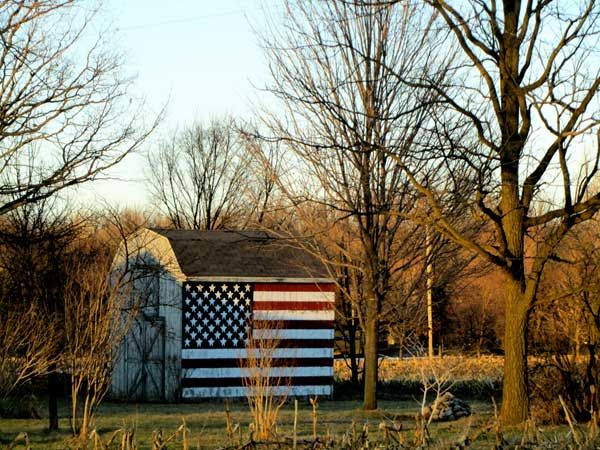 There are certain ways to properly display the American flag, and it starts with the positioning of the union (or blue field). Whether the flags are painted on the home vertically or horizontally, the union area should always be at the upper left corner.