Sun-Bleached Blue and White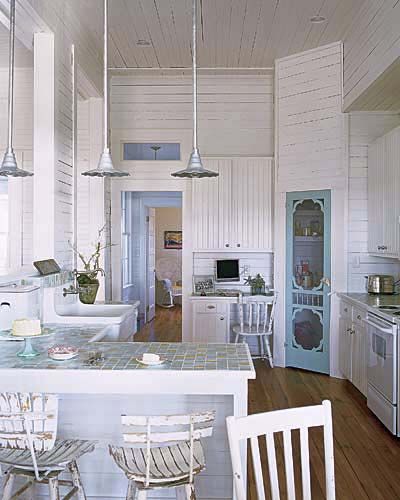 Have you ever been in a beach house bound and determined to look like a very nice suburban St. Louis house? It's better to go with the flow.
Sunset/Sunrise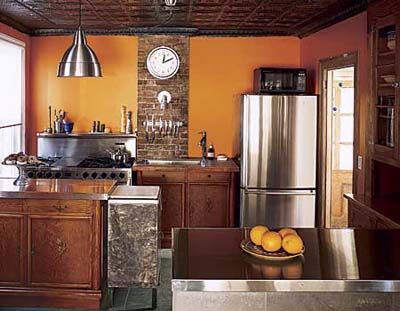 There are those of us who feel it's never too warm in the kitchen. And for us, there is this kitchen.
Cocoa Naturale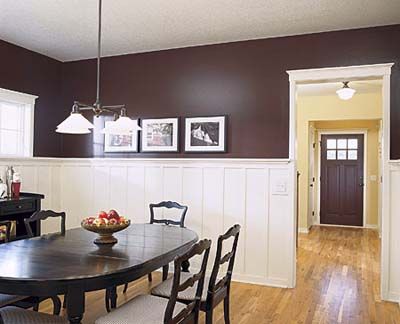 Color is about proportion, too. Paint the whole dining room this color and you'll be jonesing for M&Ms before the walls dry. But as it's applied here, the cocoa coloring points more to its surroundings than itself.
Crisp and Clean Tealy Green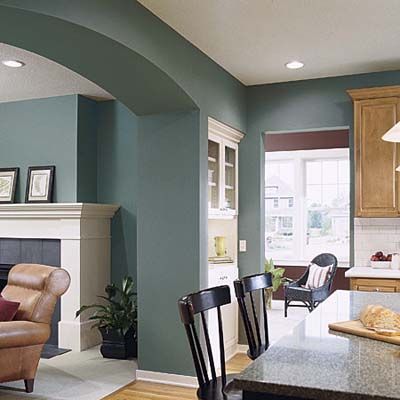 Woodland themes can be taken too far, but not here.
Teal, Black, and Fire-Engine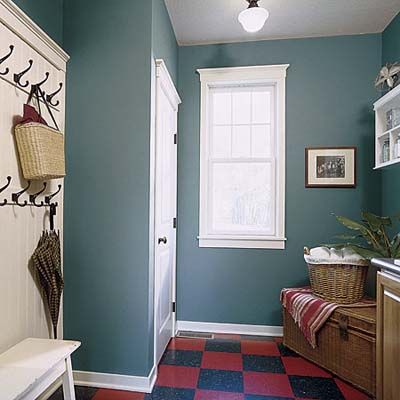 Here's a playful combination of colors.
Chocolate Mint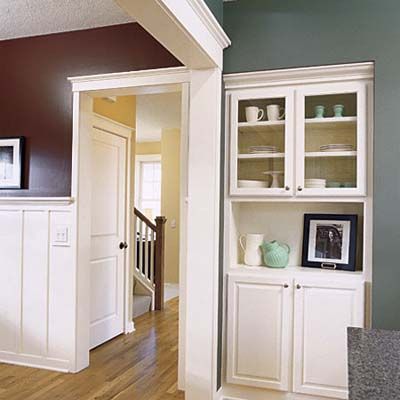 Don't be afraid to play one color off another. Keep them in the same tonal range and you'll get energy, not conflict.
Sea-Foam Green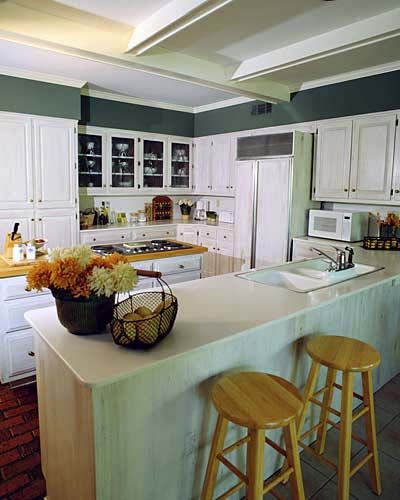 Green is calming and, of course, red wants to liven things up. So you have this kitchen tucked into two interior walls comfortably balanced between complacency and hellzapoppin' activity.
Classic Tub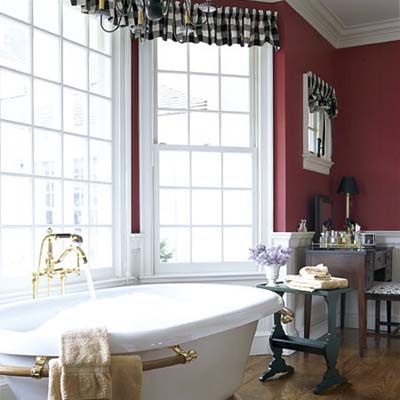 This white cast-iron tub is the best place from which to enjoy the outdoor view from the large bathroom windows.