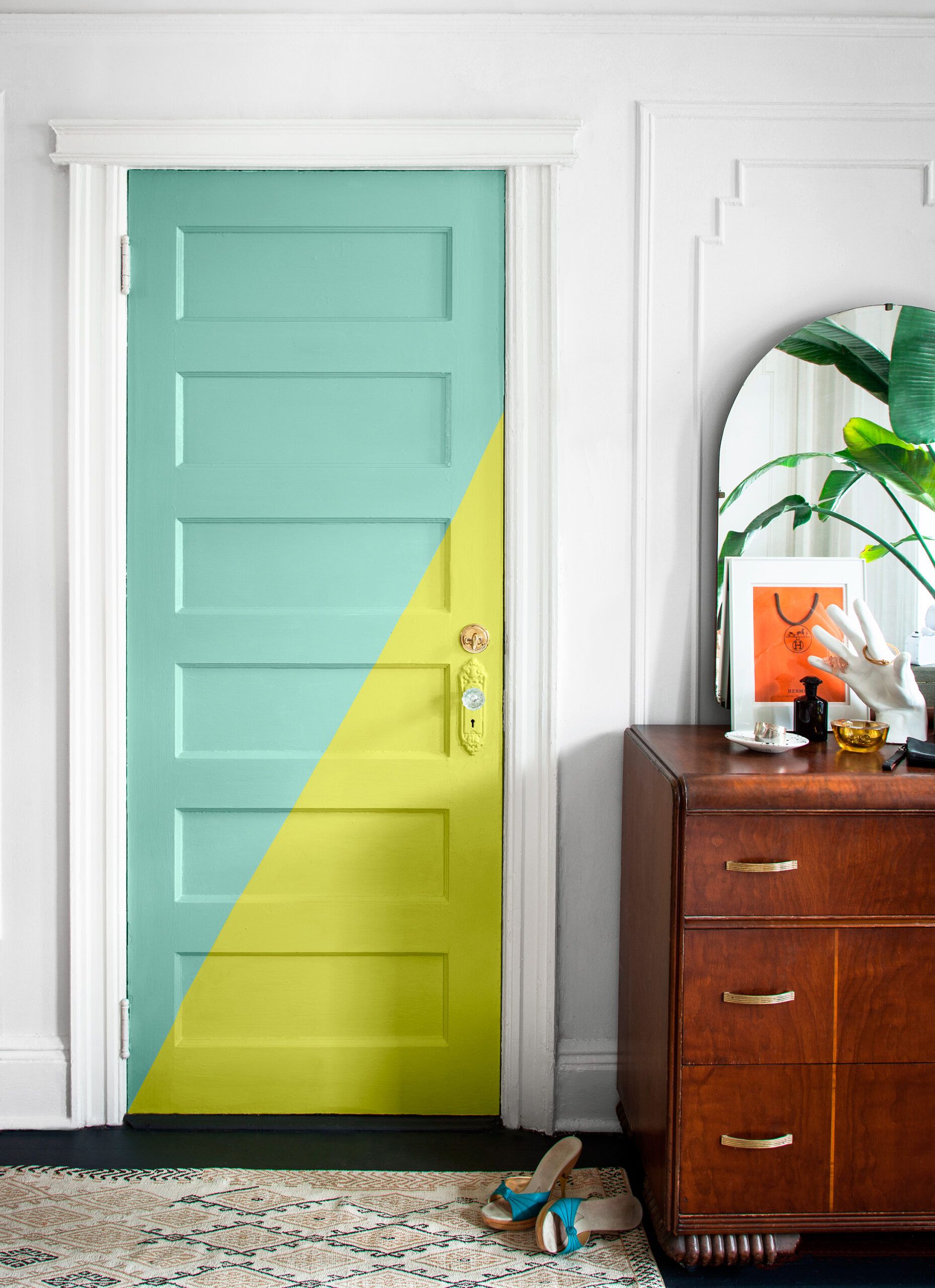 Surprise! Close this bedroom's door to reveal a pop of color you'd never expect from the room's white walls. "A painted door can be a unique way to dress up an interior," says Elizabeth Wieck, editor of the blog at One Kings Lane, which created the project shown at right. Here, two fields of bright color bisect the door on a diagonal, bringing a modern energy to the room's traditional architectural details.
See the full project here.
All it takes is a brush, low-tack tape, and a couple of quarts of paint. To start, tape off the door edges, and remove or place tape over any hardware that's not being painted. Lay down a base coat by painting the entire face of the door with the main color (here, it's Benjamin Moore's Fun 'n Games) and let dry. Use tape to mark off a dramatic diagonal line for the accent color (this one is Benjamin Moore's Granny Smith). Be careful to smooth the edges as you go in order to prevent paint from seeping underneath. Start painting at the seam, brushing away from the tape; when the paint is dry, pull off tape at an angle for a crisp line.
In a bedroom, this happy blast of brightness can remain your little secret—but wouldn't it be fun to share, say, on the foyer side of your front door?