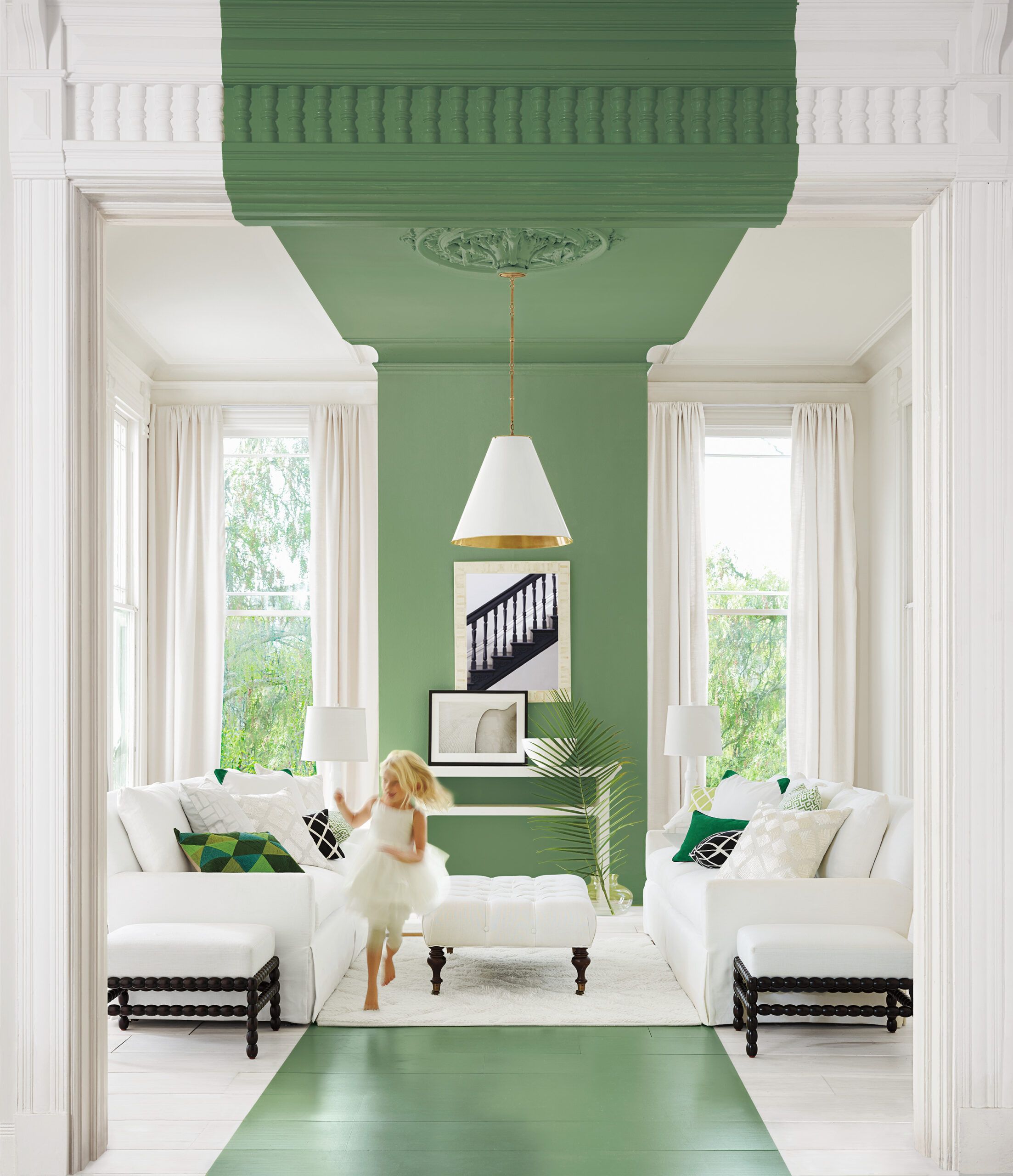 Make an impact with just a single stripe? It's possible when that stripe is wide, bold, and extends across the floor, up the wall, and onto the ceiling. "Running a stripe through all three planes of a room is so unexpected, it draws your eye right into the space," says Serena Dugan, co-founder of Serena & Lily and the creative force behind this look. "It adds an element of surprise." Don't believe us? Expand the image at right to see what we mean.
It's a visual trick that can be used in more than one way, depending on the space you're working with. In the all-white living room of this 1888 Queen Anne in Oakland, CA, it plays up the symmetry of the space and creates a dramatic focal point. In an open plan, a wide stripe can "serve as a pointer," Dugan says, dividing up the space into distinct zones. Even in a small room, this technique can define a discrete area, making a vanity table feel like a dressing room or turning a desk into a home office.
And don't forget the color. Flanked by the room's large windows, this rich, green—Colorhouse Paint Palm by Serena & Lily—brings the outdoors in. It also adds a cheeky touch to fairly formal architecture—take it from our friend in the tutu.