Facade Facelift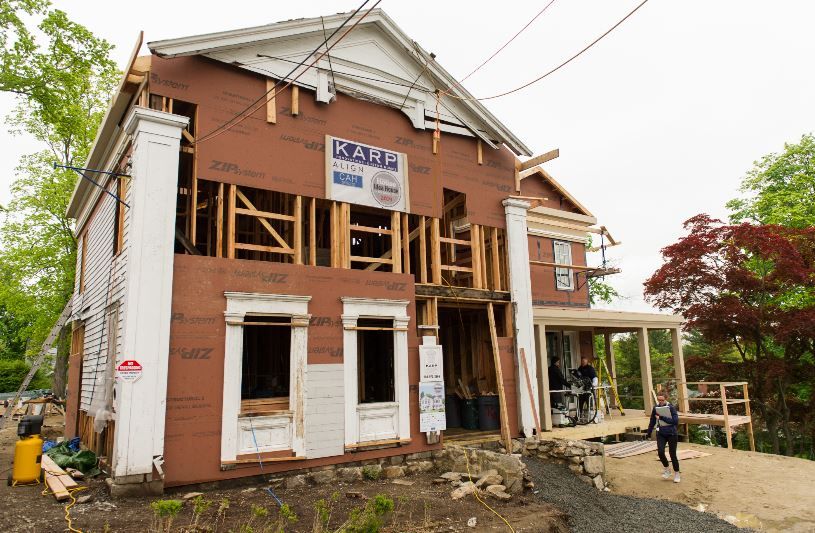 Built in 1840, this Greek Revival farmhouse will be transformed by the experts at Karp Associates. Original elements of the facade are being carefully restored, and reused on the historic street-facing portion of the house. Behind the facade, the dilapidated home has been demolished and built anew, with a smaller footprint and modern amenities.
Sheathing: ZIP System
Neglected Gable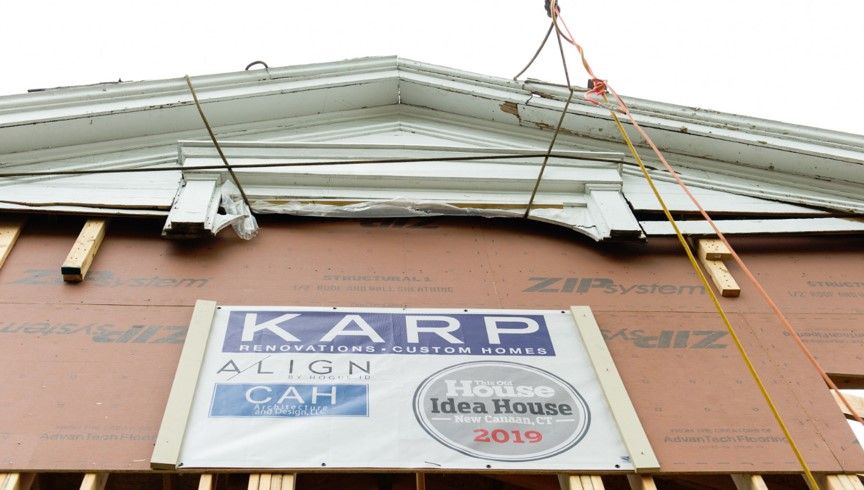 As you can see here, the original gable has weathered years of neglect. While many elements are under restoration, the facade was removed in order to secure the framing and add structural sheathing for compliance with modern building codes.
Exterior Elements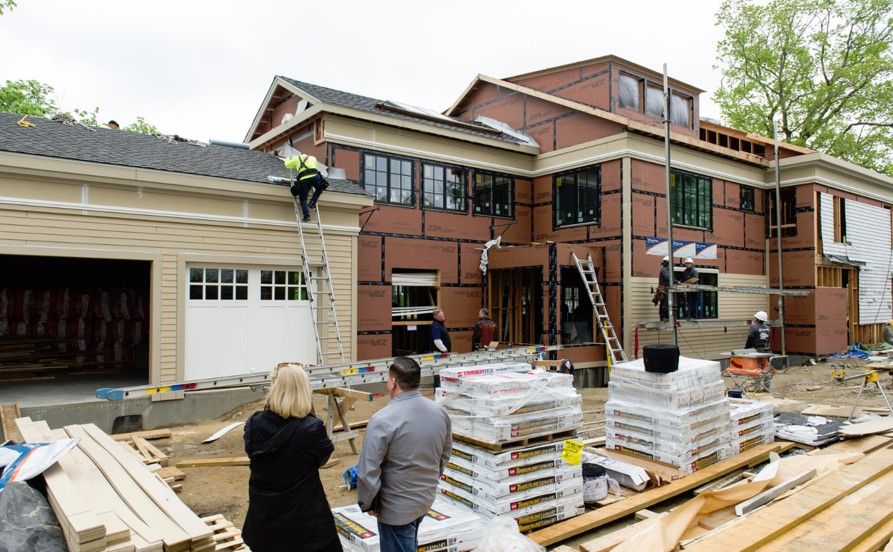 With sheathing complete and windows installed, it's time for roofing, siding, and trim.
Roofing: GAF Ultra HD Timberline Shingles
Sheathing: ZIP System
Siding and Trim: LP SmartSide
Light-filled Family Room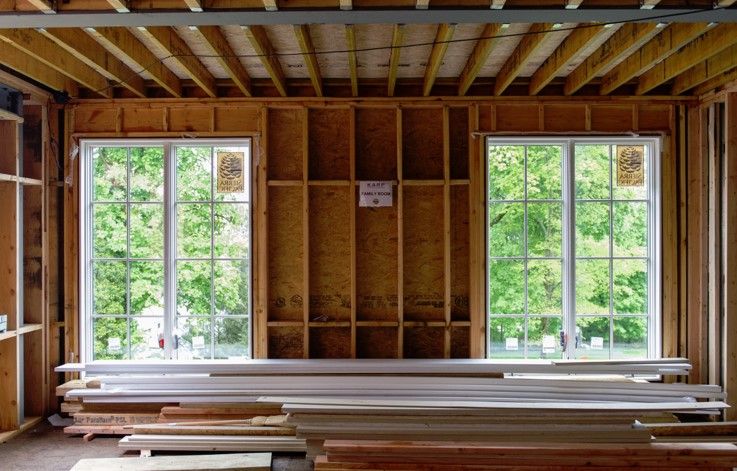 In the family room, the use of multiple structural steel beams allows for a vast, open living space. Two generous windows will flank a flat-screen television, and fill the room with natural light.
Casement windows: Sierra Pacific
Subflooring: AdvanTech
Smarter Skylights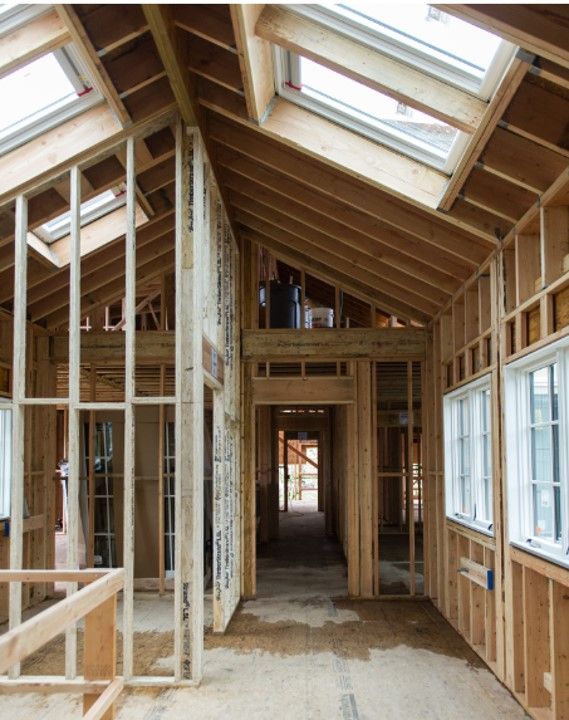 Things are looking up in the second-floor breezeway, where a bank of skylights will maximize natural light. These innovative skylights have built-in, remote-control shades that will close automatically when the solar sensor records too much heat infiltration.
Skylights: VELUX No Leak Skylights
Subfloor: AdvanTech
Room with a View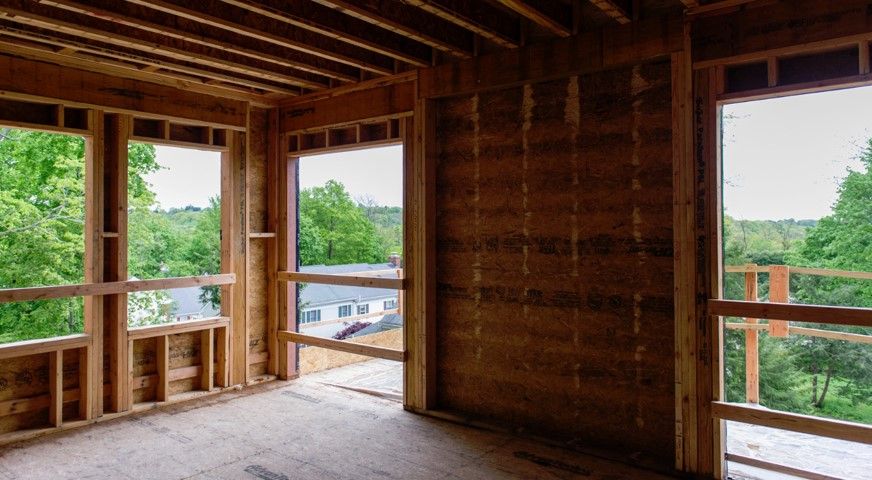 A deck off the master bedroom sits high above the trees; once outfitted with steel-cable railings, it will offer unobstructed, sweeping views of the quaint town below. French doors will flank a clever see-through indoor/outdoor fireplace.
Subfloor: AdvanTech
Coming Soon:
Windows: Sierra Pacific
Fireplace: Town and Country
Historical Hearth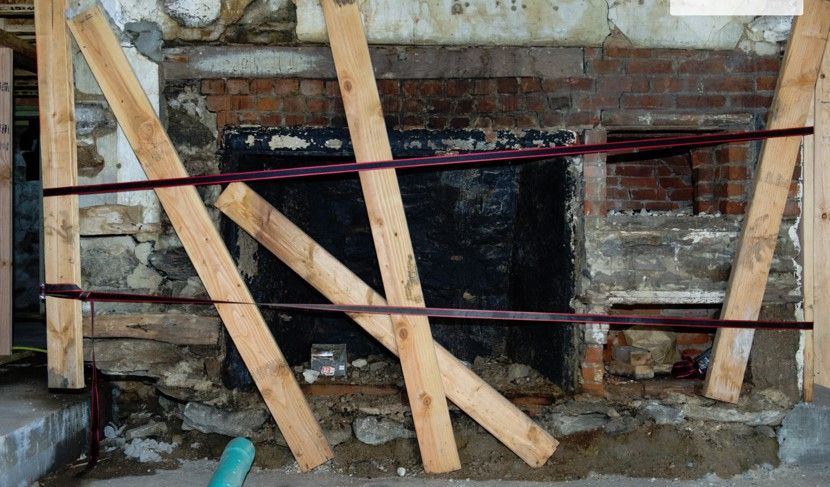 The original beehive oven, once used for both warmth and cooking, will be respectfully restored, and is sure to become a prized feature.
Enhanced Egress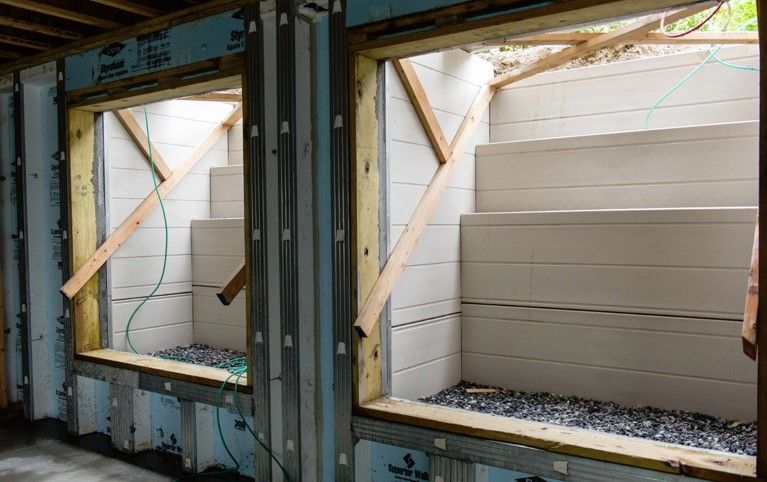 These ingenious, code-compliant window wells feature an innovative step design that aids egress, and can be landscaped with compact plants or flowers.
Window wells: BILCO ScapeWEL
Speedy Siding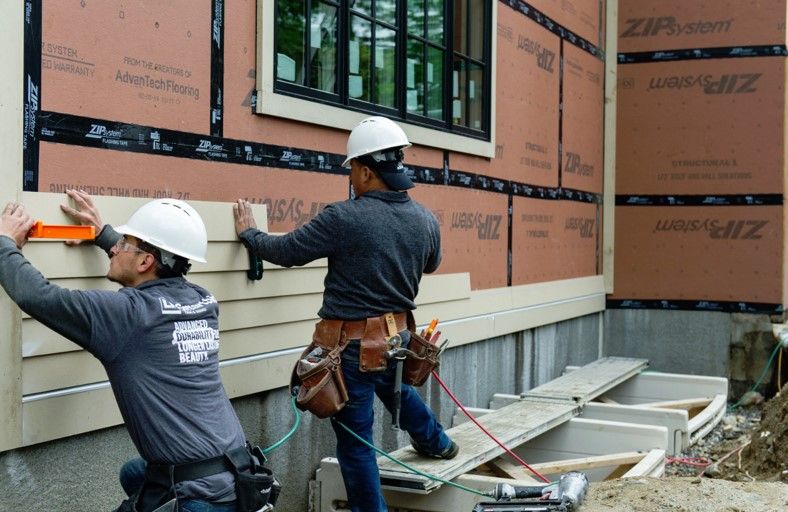 At the rear of the house, the siding installation is well under way. The ease of installation is made clear by the speed at which the new siding is going up.
Siding and Trim: LP SmartSide
Sheathing and Tape: ZIP System
View from Above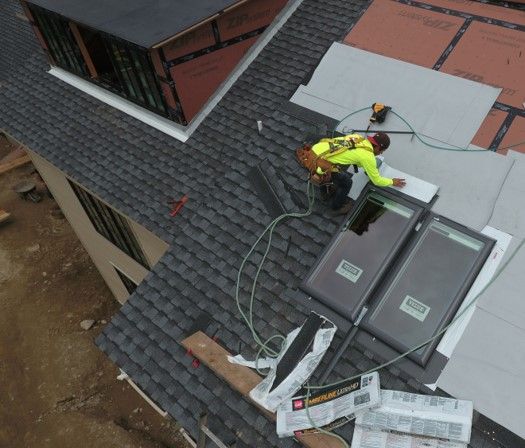 The new roof shingles are designed with an enhanced shadow effect for added depth and dimension.
Roofing: GAF Ultra HD Timberline Shingles
Skylights: VELUX No Leak Skylights
Garage in Progress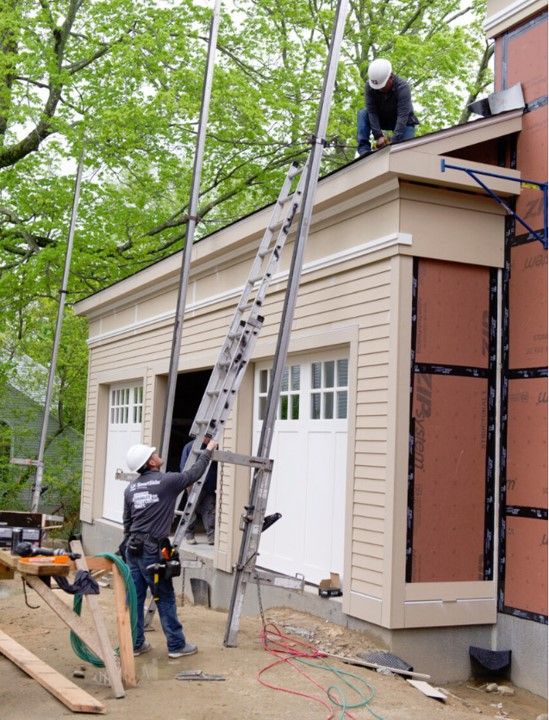 Roofers are at work above the three-car garage, which will be artfully designed by our friends at Garage Living, and tricked out with a handyman's workshop and car lift for the ultimate auto enthusiast.
Roofing: GAF Ultra HD Timberline Shingles
Garage Doors: Roaring 20's Collection Doors by Fimbel Architectural Door Specialties, courtesy of Ed's Garage Door, installed by Big Guy Garage Doors
Restoration Under Way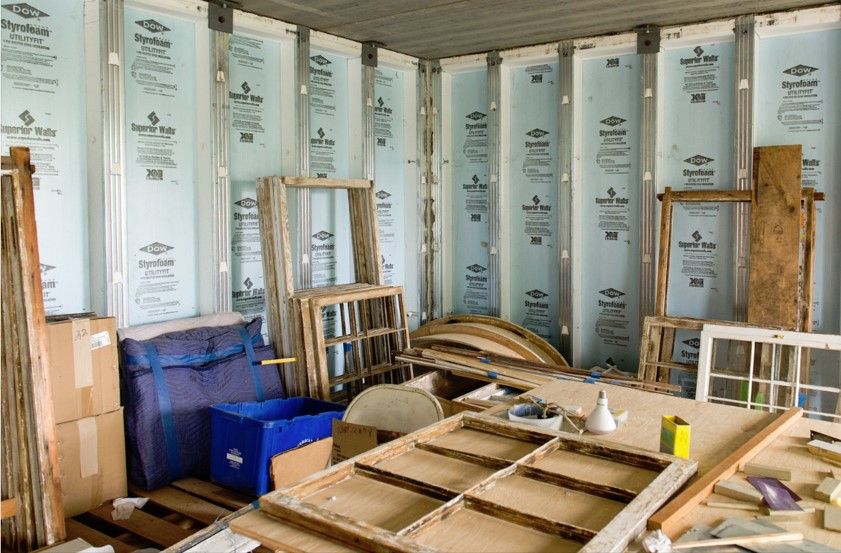 The Karp master carpenters are painstakingly stripping and restoring more than a dozen windows, as well as interior and exterior trim, to retain as much of the original home's history and charm as possible.