What Is Electric Floor Warming?
Simply put, electric floor warming consists of a series of heating cables that are installed between the subfloor and the floor itself. Controlled via thermostat, the cables produce heat that gently warms the floor. Unlike forced-air heat that blows into a room—and rises up, up, and away from the occupants—floor warming creates a source of heat from underneath. And when your feet are warm, the rest of you feels warm, too.
Electric floor warming works best with tile, but it can be used under a variety of resilient floor coverings.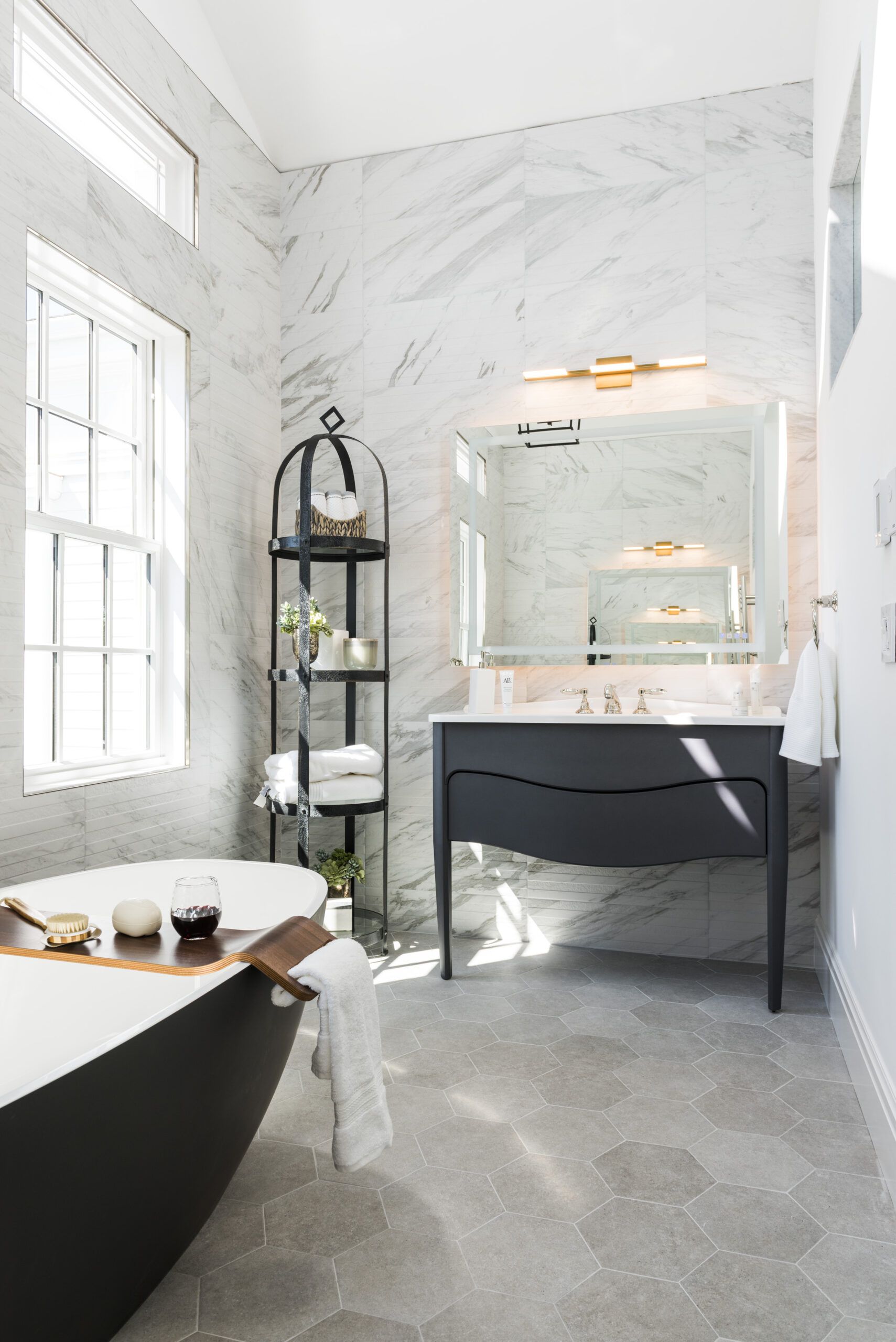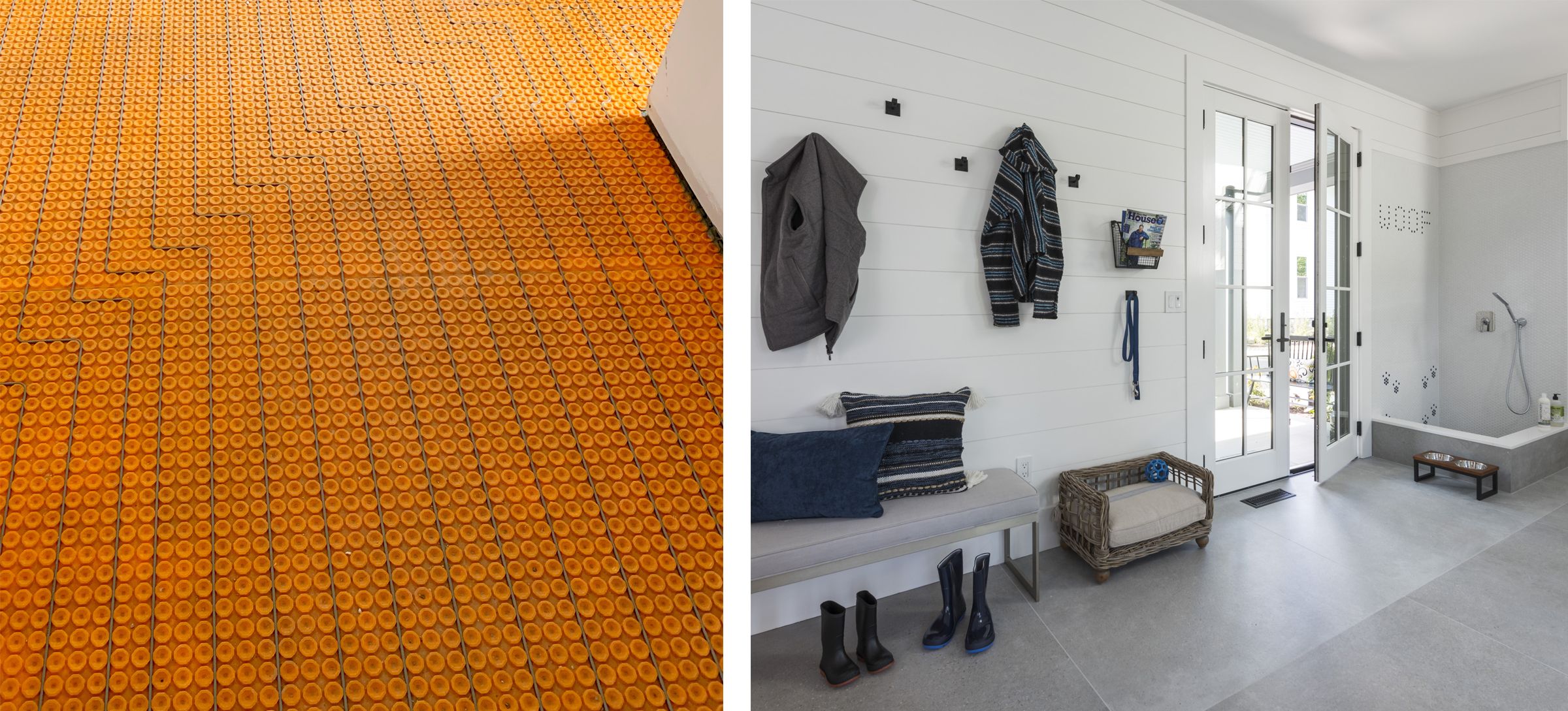 Mudroom
Ceramic and stone tiles are ideal surface coverings for mudrooms and entryways because they are durable, hygienic, and easy to maintain. But our mudroom has glass entry doors on both sides, and it's adjacent to the garage, making it susceptible to cold drafts and frosty floors. Underfloor warming encourages a leave-your-dirty-shoes-at-the-door policy—and your four-legged family members are sure to appreciate it, too.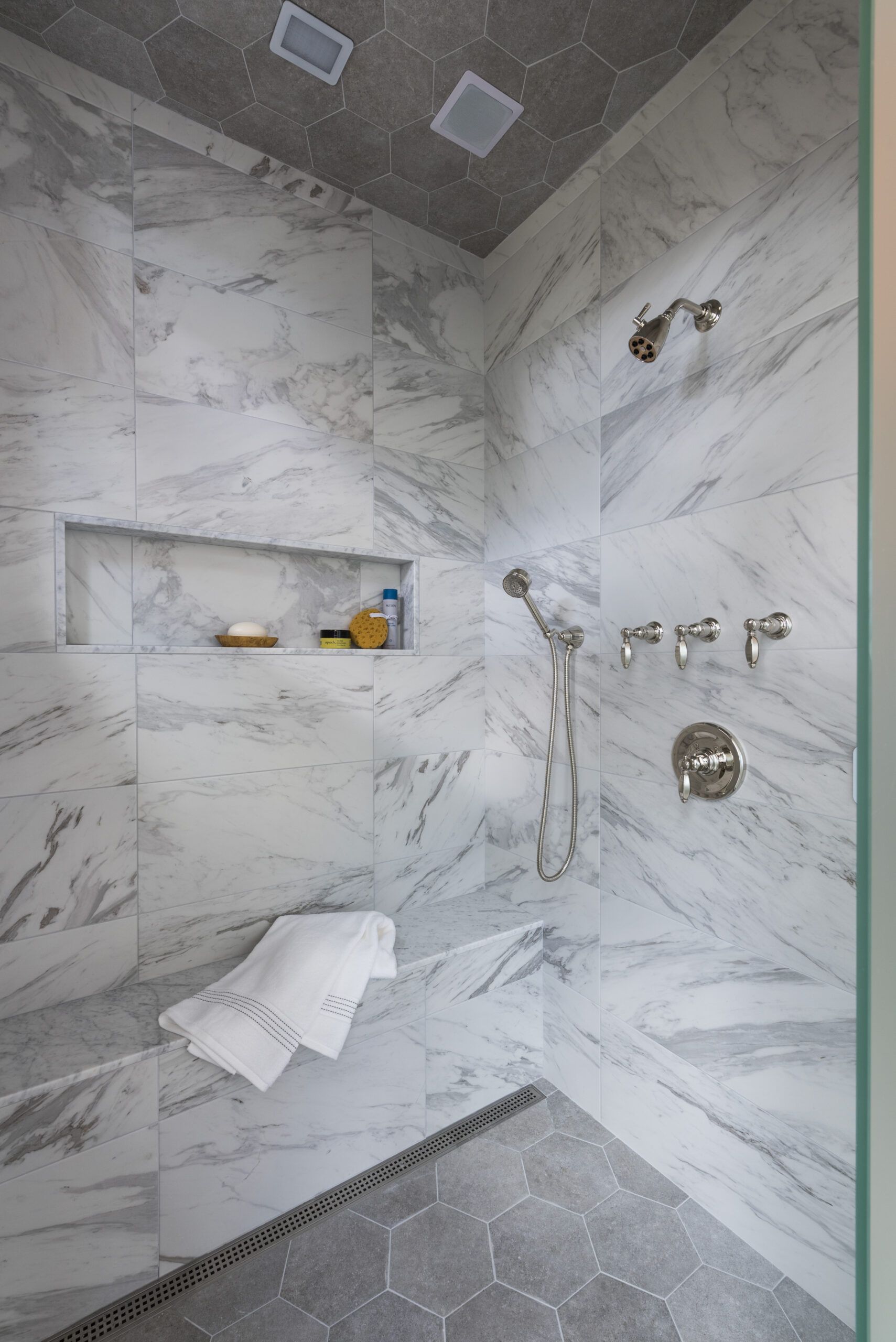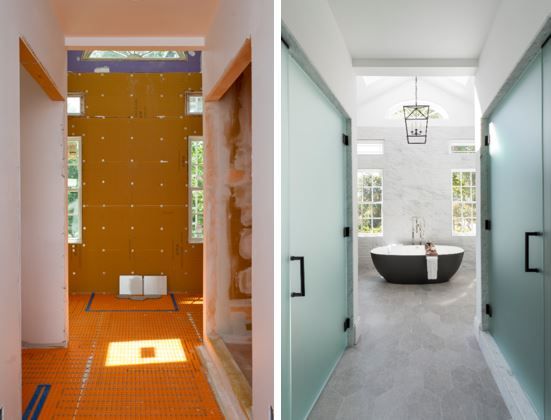 Combine the beauty and durability of stone, tile, or resilient floor coverings with the comfort of an electric floor warming system to bring a touch of luxury into any room of the home.
Schluter-Systems is proud to sponsor the TOH 2019 Idea House. Learn more at schluter.com