Friendly Front Porch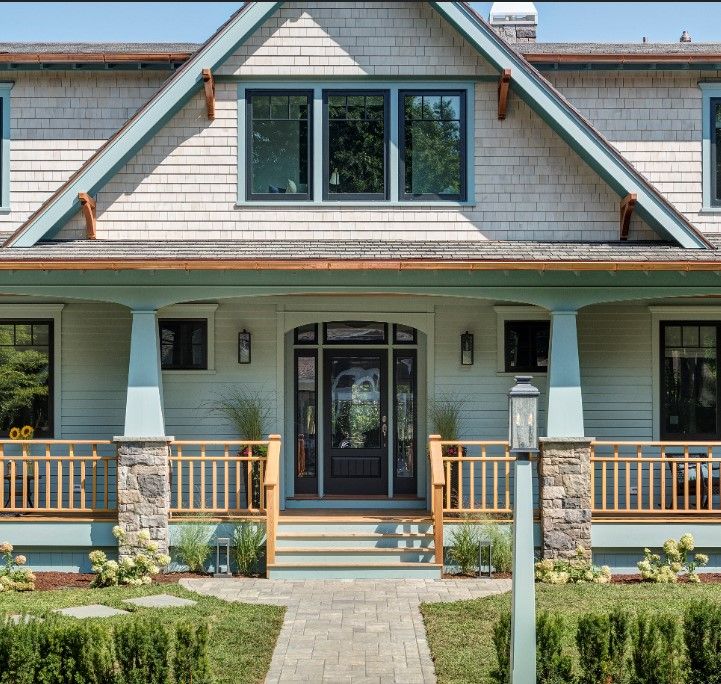 As you approach the house, cedar railings, steps, and brackets are a warm contrast to the cooler gray-blue clapboard siding, black muntins, and stone veneer-faced column piers.
Overhead and Underfoot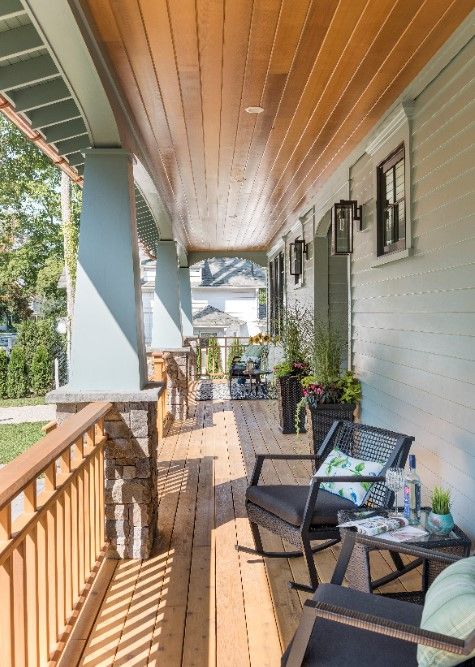 A full-width front porch tucked under an overhanging roof features rustic, knotty cedar flooring and ceiling, with clear vertical grain Western Red cedar railings.
Did you know? The even grain and relatively consistent density make Western Red Cedar less likely to swell, warp, cup, and twist than other soft and hard woods, making it ideal for porch flooring and decking.
Perfect for Pergolas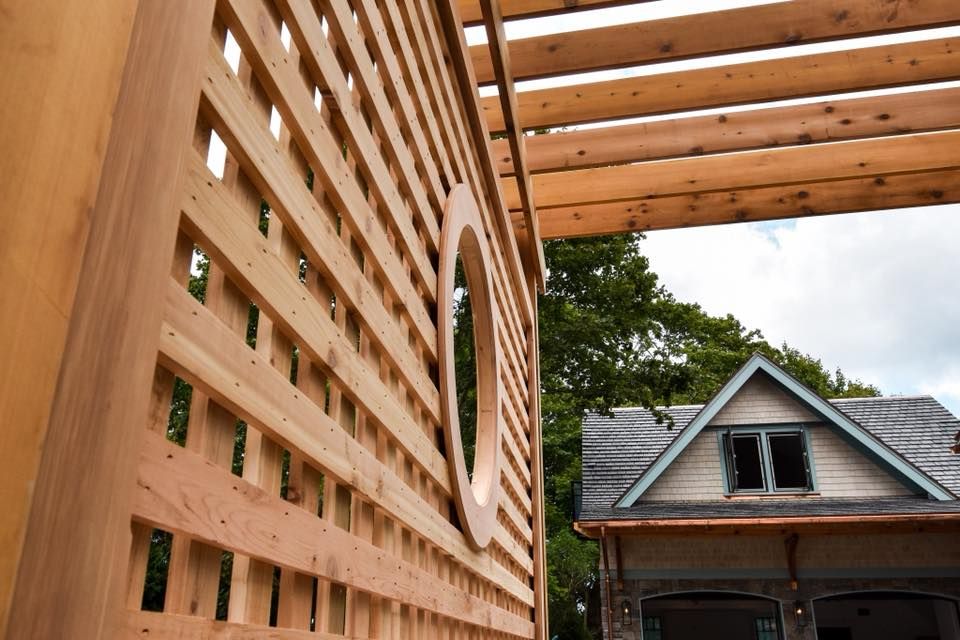 Cedar naturally resists warping, cracking, insects, and rot, making it a favorite outdoor building material. Here, Sweenor Builders used cedar to construct a striking, custom lattice driveway pergola.
Cedar Circle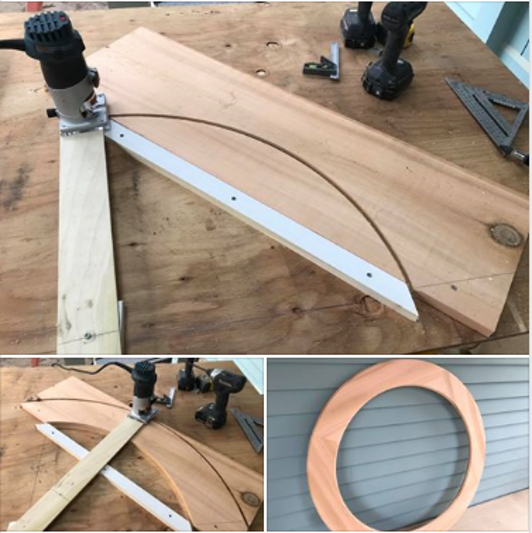 The very talented carpentry duo, Kevin Scott and Doug Barlow of Sweenor Builders, created this unique porthole in the center of the pergola.
Post-Beach Bathing Station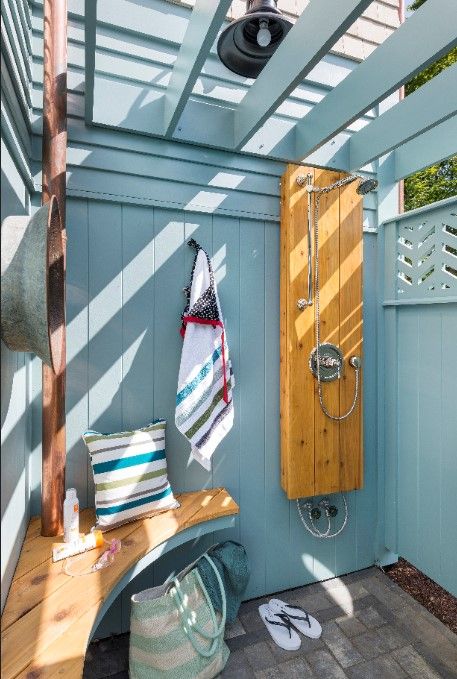 Cedar seating and shower kit housing within the outdoor shower are built to withstand the elements.
Did you know? Cedar is naturally resistant to rot and decay, making it a perfect choice for outdoor applications.
A Spot to Swing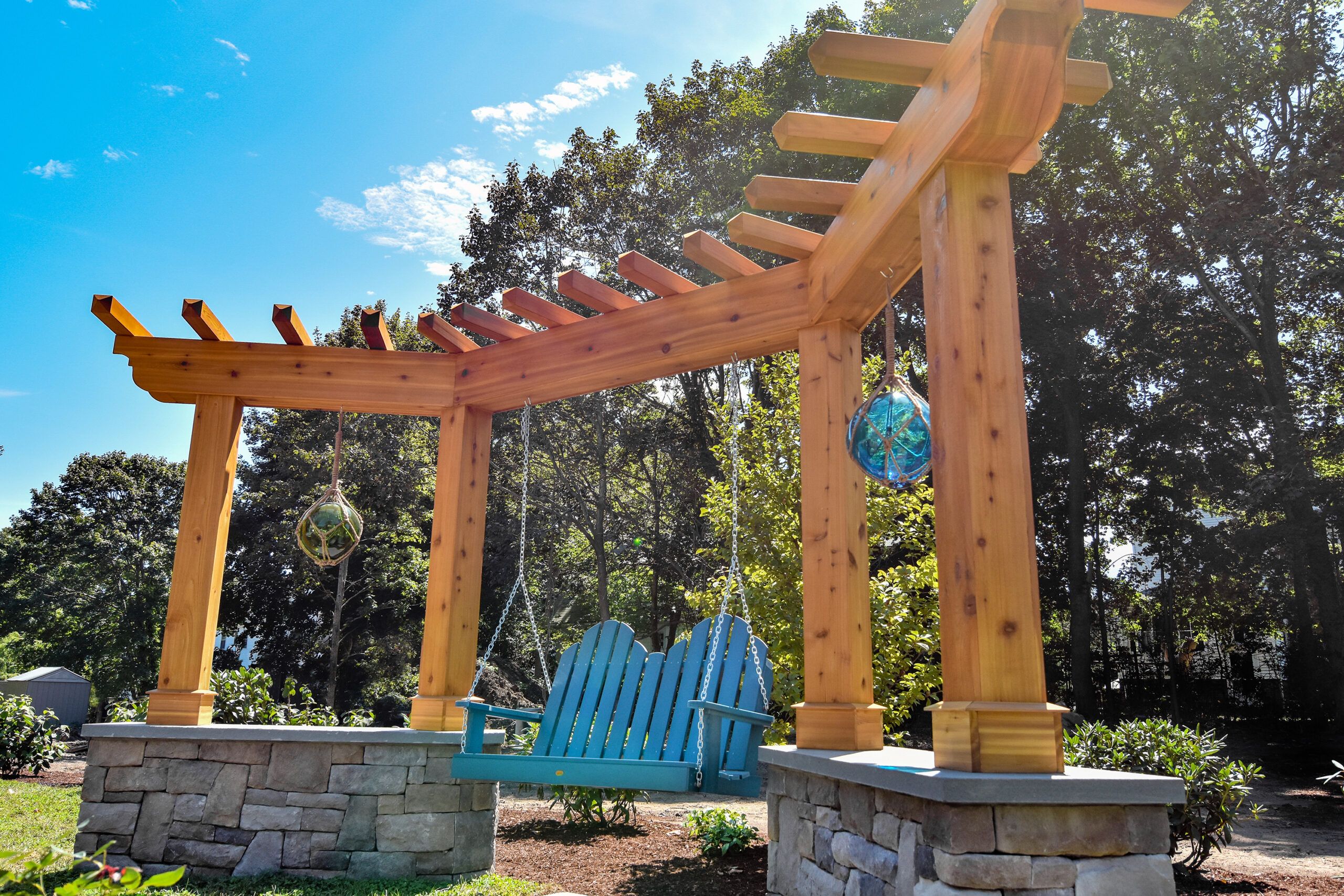 A focal point in the backyard, this angled cedar pergola with Adirondack-style bench swing is the perfect place for an afternoon read.
Petite Porch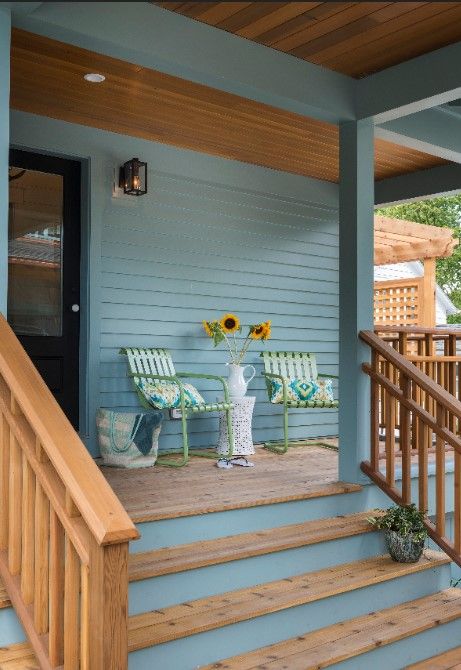 The back porch mimics the front, with knotty cedar steps, floor, and ceiling, with clear vertical grain Western Red Cedar railings. Casual, all-weather furnishings offer a place to sit and kick off your shoes before entering the house.
Four-Season Spot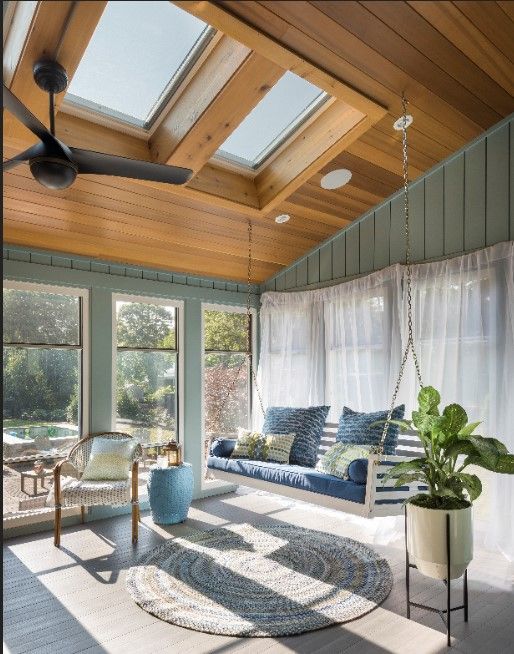 In the sunroom, the clear vertical grain Western Red Cedar ceiling features a quad of skylights, creating a dramatic look that welcomes natural light and creates a feeling of warmth. Here, you'll also detect cedar's subtle, natural aroma—another hallmark of its universal appeal.
Overhead Appeal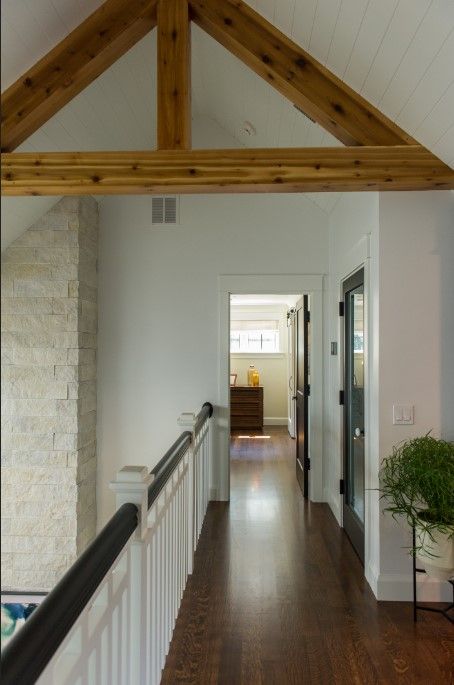 Massive, decorative cedar trusses were built and wrapped on site before being hoisted into place. Luckily, Western Red Cedar's large, open cell structure makes it less dense than most other softwoods, making it lighter and easier to move about.
For more about the benefits and uses of cedar inside and outside the home, visit realcedar.com