Accuracy Matters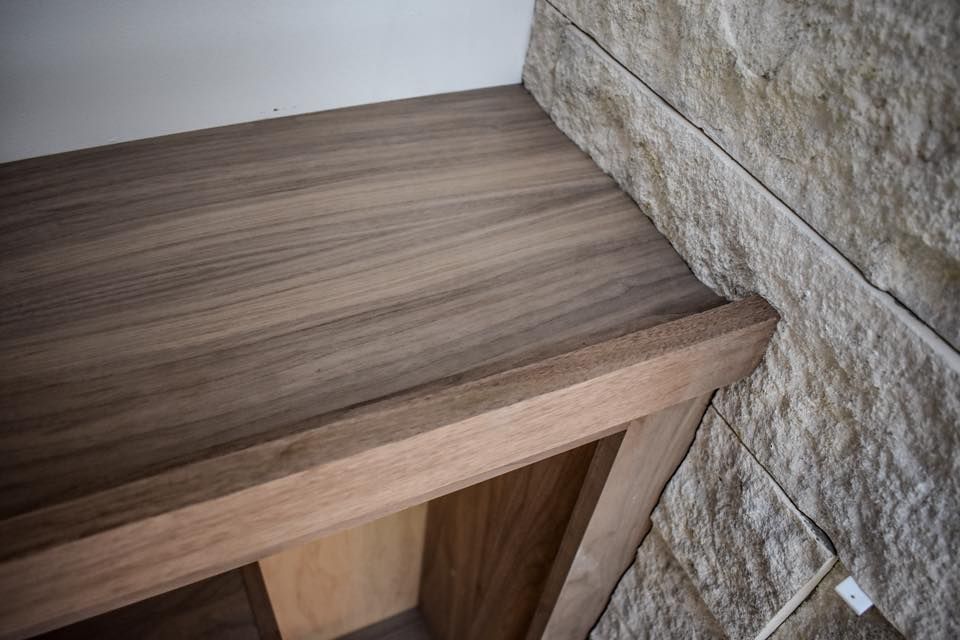 When working with expensive woods, it pays to get it done right the first time. Here, Sweenor Builders carpenter Riley Partridge demonstrates how to fit walnut bookshelves to the irregular surface of a stone veneer wall using a plastic contour gauge.
Replicate the Profile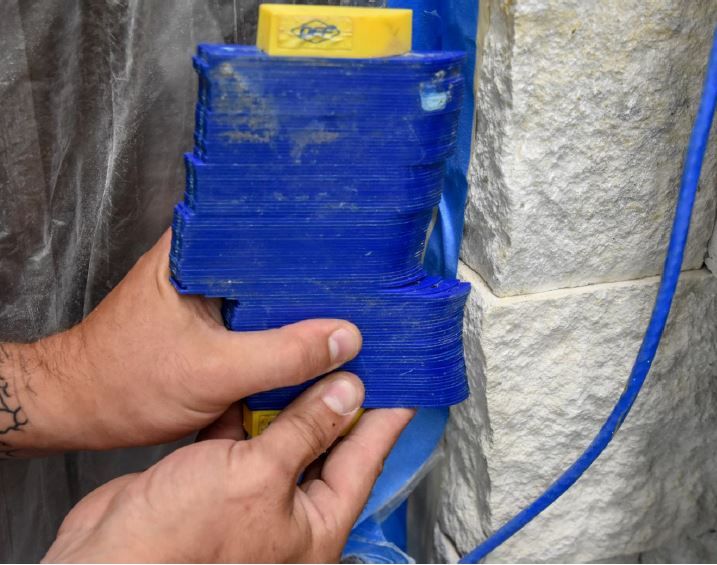 Press the teeth of a plastic contour gauge against the irregular wall surface to replicate its exact profile. Then, trace that profile onto a piece of scrap wood. This extra step will save you from experimenting with—and potentially wasting—pricier materials.
Use a Grinder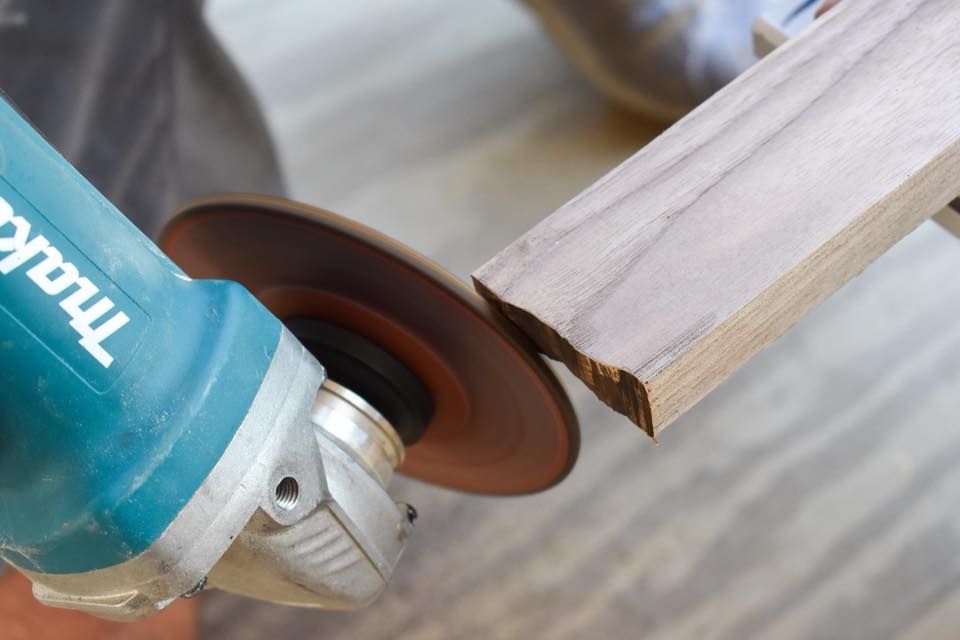 Use a grinder to follow the scribe line and mimic the contour of the stone.
Check Your Fit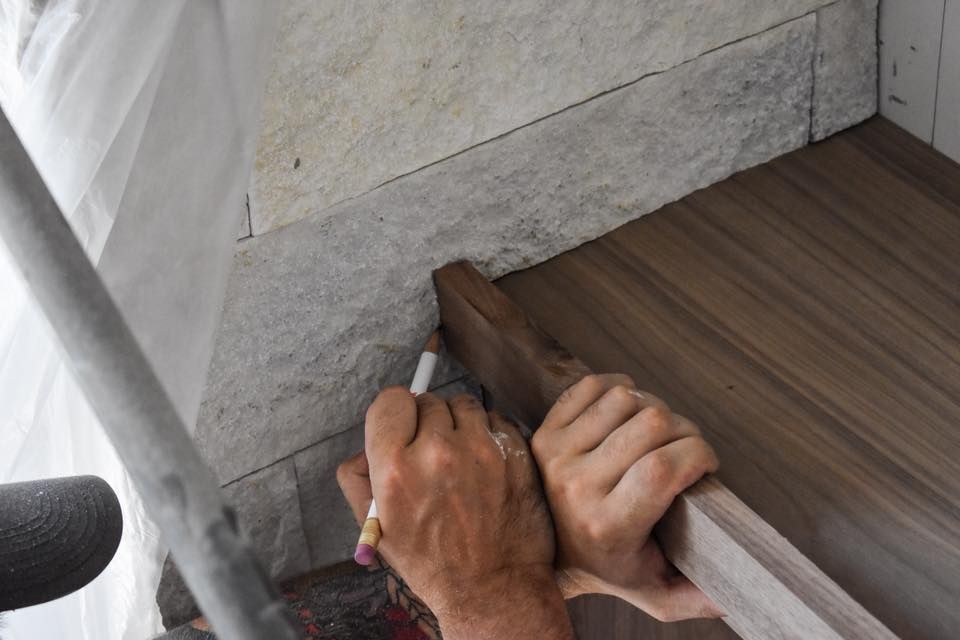 Check the fit and mark any areas that need adjustment; fine-tune as needed using the grinder tool again.
Trace the Contour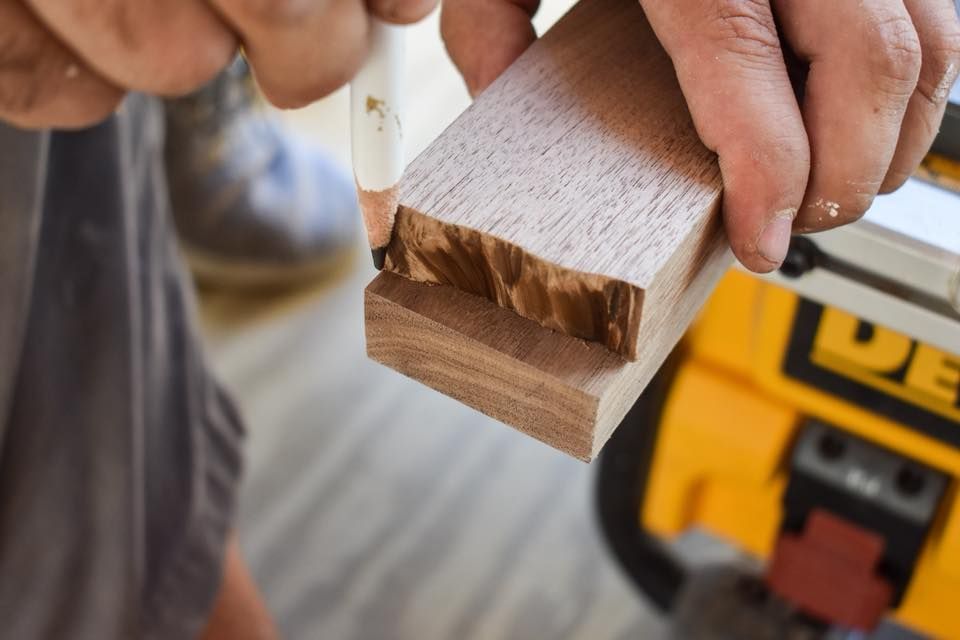 Once the fit is right, trace the contour from the scrap piece to the actual wood that will be used in the final installation.
Replicate the Contour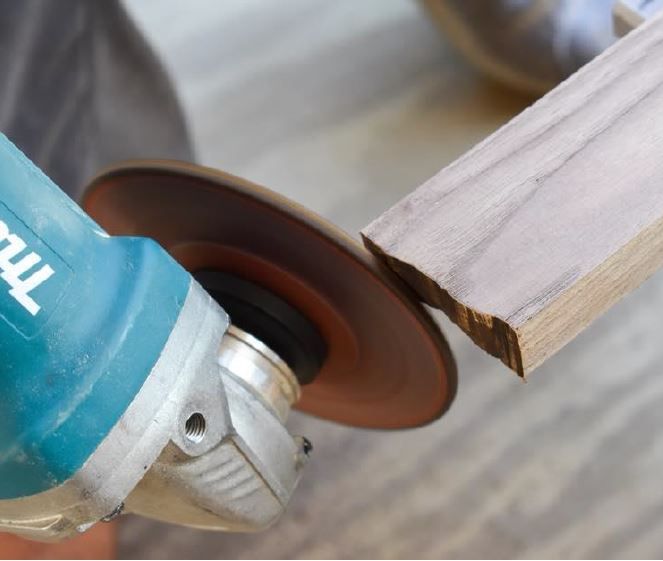 Using the grinder again, replicate the contour of the scrap piece of wood onto the more expensive piece you plan to install.
A Perfect Fit
With minimal adjustment required, you should have a perfect fit.
For more expert tips and behind-the-scenes pics from the TOH 2018 Idea House, head to Sweenor Builders, Inc.