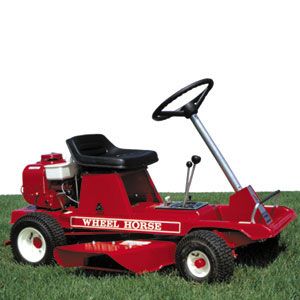 Add up all the lawns in America and you get a patch of grass roughly the size of Kentucky. No wonder an $8.3 billion-a-year industry has grown up around lawn care and maintenance. Over the past quarter century, progress has picked up speed. In the 1970s, state-of-the-art meant anything with a motor. Today, you don't have to settle for a walk-behind mower that you have to push (self-propelled, please!), or a garden tractor without a cell phone outlet. If innovation keeps to its present pace, soon you'll be vaporizing your grass with laser beams — that is, if it isn't genetically engineered to never need cutting at all.
The Past
To appreciate the state of lawn-care technology in the '70s, think back to how a freshly mowed lawn from that decade looked. Whether cut with a mower or a riding tractor, chances are it was done in a straight pattern, the rows marked in clippings that missed the bag. Tractors like the one pictured here, besides being more polluting and harder to maneuver than today's models, had about half the horsepower and none of the creature comforts. They could be dangerous too, resulting in thousands more injuries a year.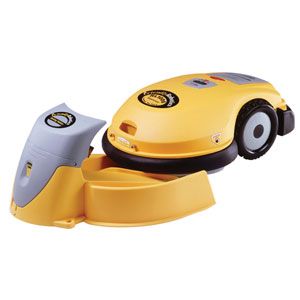 The Present
Today's lawn mowers can cut in tight, undulating patterns (crop circles, anyone?), and they leave behind no clippings, unless you specifically set them to do so. Besides performing better, modern mowers are safer, stronger, more comfortable, and a lot easier on the environment.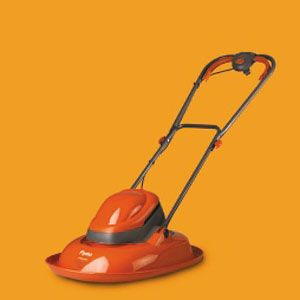 The Future
Tomorrow's lawn care equipment won't just be different — it may be obsolete. That's because geneticists are working on "no-growth" grasses that never need cutting. If that's not enough, some experts hint at the possibility of photosensitive varieties that glow in the dark. In the meantime, mower manufacturers are still busy designing new ways to cut grass. The German company Wolf-Garten has introduced this prototype of a laser mower called the Zero.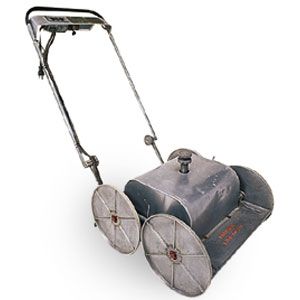 Great Mow-ments in History
1830
Edwin Beard Budding patents the reel lawn mower in England, replacing scythes as the grass-cutting tool of choice.
1902
The first internal combustion engine ride-on mower is introduced.
1919Col. Edwin George uses the engine from his wife's washing machine to create the first gas-powered walk-behind mower.
1925
The manufacturing company Coldwell rolls out the first electric mowers.
1931
First U.S. patent issued for a rotary mower. The rotating action requires fewer blades than a reel mower, and they stay sharp longer.
1963
John Deere develops the residential lawn tractor.
1964
FlyMo, the first hovering lawn mower, is brought to market.
1965
Astroturf is invented.
1989
Texas A&M's Cooperative Extension makes mulching popular with its "Don't Bag It" campaign.
1992
The U.S. Lawn Mower Racing Association is founded. Drivers like Mowdacious and Weedy Gonzalez hit speeds of 60 mph.
1994
Alvin Straight, 73, rides a mower from Iowa to Wisconsin to visit his estranged brother — an event depicted in the 1999 film The Straight Story.
1995
Introduction of the first robotic lawn mower.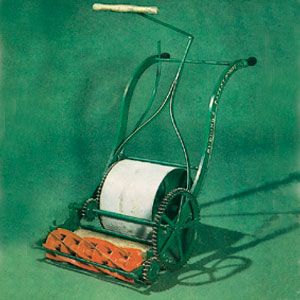 Where to Find It
Tractor manufacturers:
The Toro Company
Bloomington, IN
800-348-2424
John Deere
Moline, IL
866-993-3373
Wolf-Garten
Minneapolis, MN
612-455-1500
Hovering lawn mower:
Flymo
Robotic lawn mower:
Friendly Robotics
Coppell, TX
214-277-8100
United States Lawn Mower Racing Association:
Glenview, IL
847-729-7363
Lawn mower historians:
Andrew Hall
The Hall and Duck Trust
London, UK
James Ricci
Reel Lawn Mower History & Preservation Project
Haydenville, MA
413-268-7863
Associations:
Professional Lawn Care Association of America
Washington, DC
202-479-4000
Outdoor Power Equipment Institute Inc.
Old Town Alexandria, VA
703-549-7600