How to Winterize Shrubs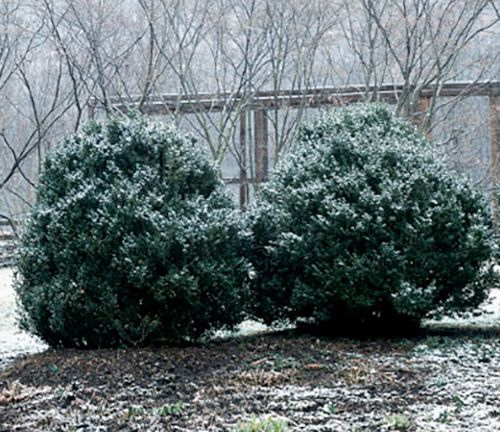 Evergreen shrubs can withstand flurries, but heavy snow and other hazards of the upcoming season can wreak havoc on these workhorse yard plantings. This Old House landscape contractor Roger Cook shares these late-November prep tips to show you how to protect your shrubs in winter so they make it to spring damage-free.
Windscreen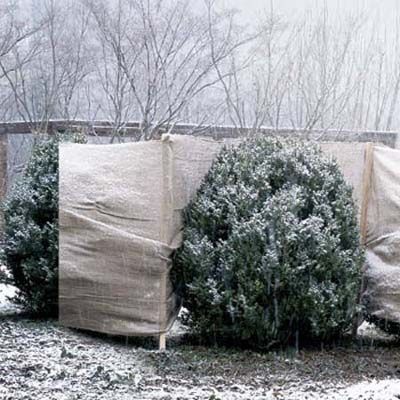 Shrubs that were planted less than six months ago can get dried out by strong gusts. Shield them by hammering 1x stakes into the ground to make a frame, then wrap with burlap and staple the material to the stakes.
Snow and Ice Protection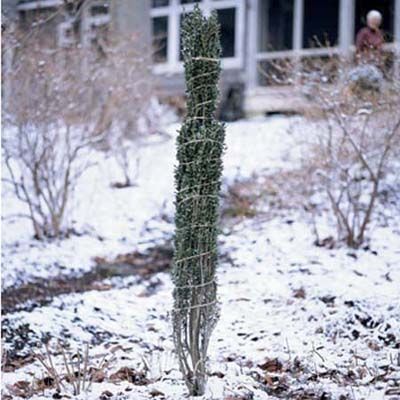 Wrap tall, narrow shrubs into a tight column with twine to keep branches from collecting heavy snow or ice and breaking off.
Shelter plants up against your home from falling icicles and snow melt with a simple, reusable A-frame structure that you can make from 2x4s and exterior-grade plywood.
Salt Barrier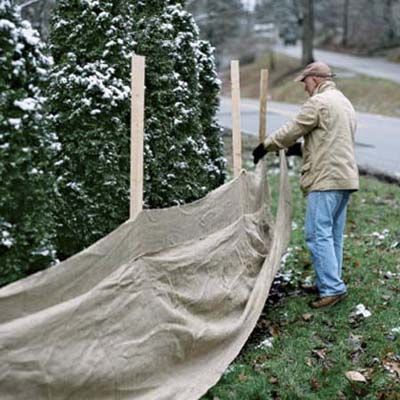 Road deicer can dehydrate your bushes. Keep it off curbside greenery with a barrier made from 2×4 stakes and erosion-control fabric—the fine mesh won't let salt seep through.
Frost Prevention
Repeated freezing and thawing can uproot shrubs that are newly planted or establish roots slowly. Moderate the soil's temperature by adding a 2- to 4-inch layer of mulch around the base of shrubs.