Make a List of Needed Repairs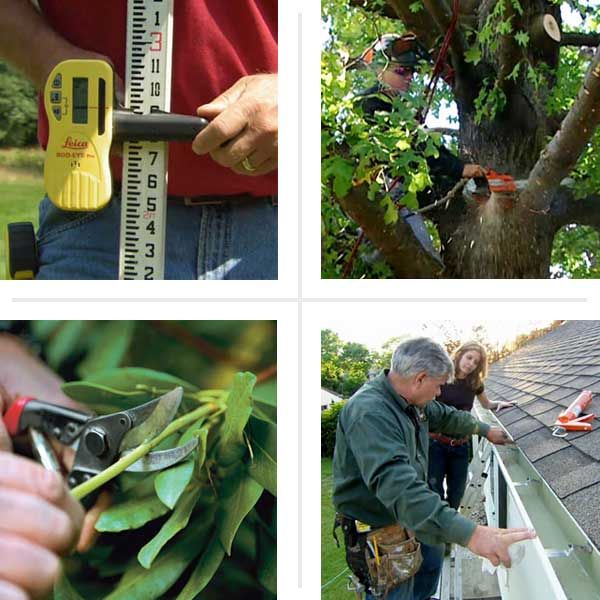 Winter can bring out the worst in your house, leaving you with a long list of repairs. It's easy to let that leaky roof slip your mind until May showers arrive, but now is the time to focus on getting these DIYs out of the way before they get any worse. Fend off procrastination by creating a prioritized list while your home's needs are still top of mind.
Deal with post-blizzard maintenance with our Smart, Safe Storm Cleanup Tips.
Puzzled by a project? Troubleshoot with our guide 56 Survival Skills for Homeowners.
While you're at it, Slash Your Utility Bill With a DIY Energy Audit.
Trim Broken Tree Limbs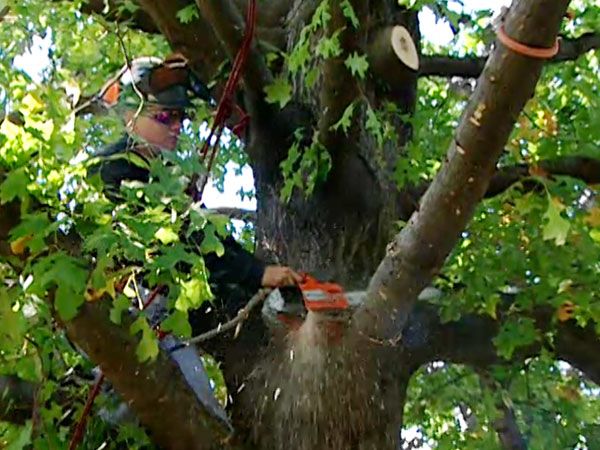 Icy winter storms and heavy snow can leave your yard full of broken branches and twigs. That doesn't mean you're off the hook when it comes to pruning. Bad snaps can do serious damage, so find the breaks on your trees, then find your clippers, or hire a tree company to address the offending breaks.
To do right by your front yard showpiece, let This Old House landscape contractor Roger Cook and certified arborist Matt Foti demonstrate How to Prune a Large Tree.
Get the 411 on hand pruners in TOH Tested: Pruning Tools.
Trim Shrubs
Taking a pair of clippers to your shrubs after winter is a must—even if they came out on the other side of blizzards and harsh winds looking healthier than ever. Tackle five common shrub problems with the right cuts in Shrub Pruning Dos and Don'ts.
Learn about pruning flowering young shrubs in Everything You Need to Know About Pruning and Dividing Plants.
Address trimming needs easily in spite of space constraints with Pruners for Tight Spots.
Spiff Up Damaged Gutters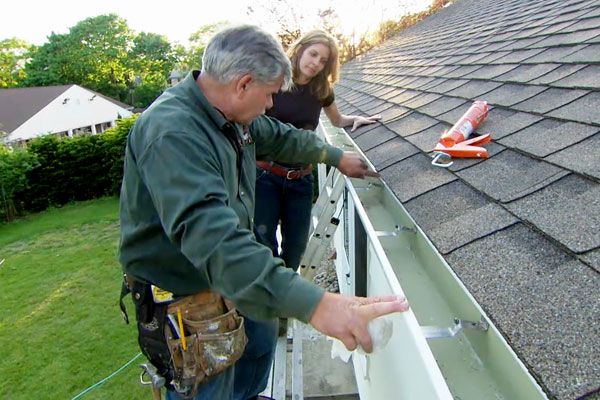 Winter can take a toll on gutters, and putting off repairs can lead to bigger headaches once the snow melts and spring rains come. Get a closer look at any damage, but first make sure you know How to Use a Ladder Safely. Then take note of the type of gutter clip you need, buy one, and reattach it. Take cues from our step-by-step guide on How to Install Rain Gutters.
Watch TOH general contractor Tom Silva's fast fix for drips in How to Repair a Leaky Gutter.
Or start from scratch and watch Tom install a system built for handling heavy rains in How to Install Aluminum Gutters.
Find answers to all your other questions in All About Gutters.
Seal Water Out of Your Basement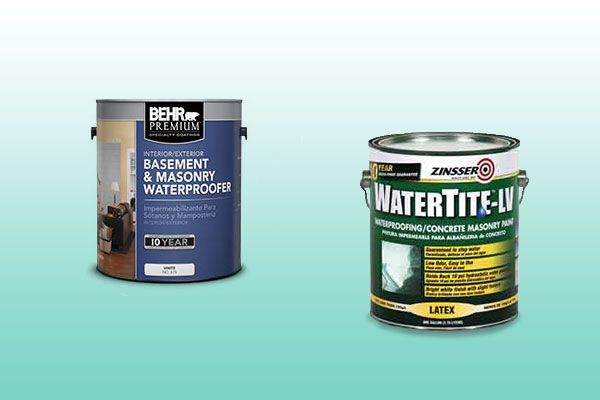 Your roof isn't the only entry point for water that can severely damage your home. Short of installing a new drainage system, there are certain measures you can take to keep your basement dry. Seal your basement walls with waterproof masonry paints like BEHR PREMIUM Basement & Masonry Waterproofer (left) or ZINSSER WATERTITE-LV Waterproofing Concrete Masonry Paint (right), about $25 a gallon.
Keep a wet/dry vac on hand—just in case—for cleaning up wet messes. See small vacuums that pack a lot of power in Tool Test: Compact Utility Vacs.
Stop drips before they cause damage with Tom's pro advice on How to Fix a Leaky Basement Wall.
Tackle Basement Puddles With a Portable Pump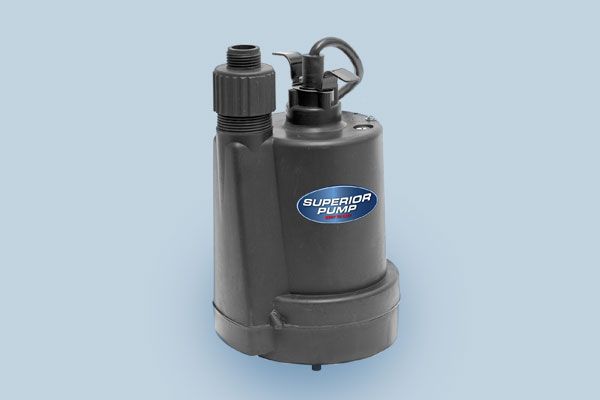 A sump pump is a basement staple for many homeowners, but installing one may take more time than you can afford if you're dealing with a basement leak. Instead, find a utility pump for about $25-$100 and hook up your garden hose to salvage a wet basement mess. Remember: Water left standing for more than 48 hours can lead to mold or other damage.
Combat basement flooding head-on with Tom's tutorial on How to Install a Sump Pump.
Prep for emergencies and follow along as TOH plumbing and heating expert Richard Trethewey shows How to Install a Water-Powered Sump Pump.
Read more about keeping your basement dry in 3 Steps to Prevent Basement Leaks.
Level Grade to Avoid a Swampy Yard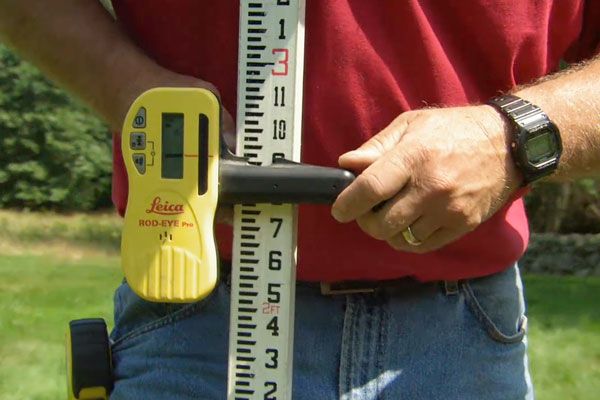 An uneven grade can mean a yard full of puddles and mud once snow begins to melt. Don't forget that standing water can attract mosquitoes when temperatures rise. Check out three ways to make the even grade with Roger Cook in How to Establish a Level Grade Line for Landscaping.
Learn other ways to keep mosquitoes at bay in The Mosquito, in Close-Up.
Further tackle your soggy basement and lawn problems by following our step-by-step How to Extend a Downspout.
Check out other landscaping solutions for this messy problem in Best Ways to Deal With Storm Water.
Repair and Clean Screens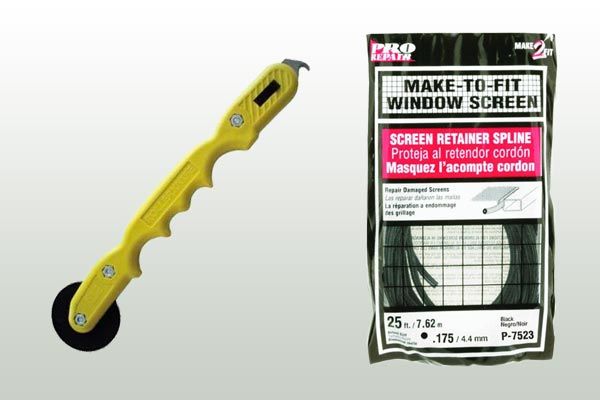 Let in the breeze without the critters by bringing out your screens now for cleaning and repairing. If mesh needs replacing, pry out the old spline and screen with a narrow screwdriver. Align the new mesh on top of the frame, keeping the grid straight. With scissors, cut the replacement screen to the size of the outer edge of the frame. Cut a small square from each corner (about the width of the frame) to prevent the material from bunching where the edges meet. Starting in one corner and working your way up one side, push the screen into the channel with the convex end of the spline-rolling tool. The goal is to achieve a slight indentation; no need to jam it in. Before moving on to another side, insert the spline. Use the concave end of the spline-rolling tool to push the cord into the channel over the top of the screen; hold the screen as you go so it won't bunch. Repeat these two steps for the remaining sides. Push the spline into the corners with a screwdriver. Cut the spline overhang with scissors. Use a utility knife to trim the excess screen around the frame. If screens are intact but dusty, simply use a rag and a bucket of water with dish soap for cleaning.
Shown: Professional Screening Roller Knife, about $8; The Home Depot
Prime-Line Products P 7523 Spline, 25-Feet, Black, about $6, Amazon
Repurpose old screens around the house with 10 Uses for Window Screens.
Make room for spring breezes by following our step-by-step guide How to Build a Screen Door.