Spread across the bottom of a standard 3-foot-wide entry door, a 1⁄4 inch space can let in as much air as a 3.4-inch hole in the wall. Keep cold out and precious heated air in by closing the gap with a door sweep.
Common Types of Door Sweeps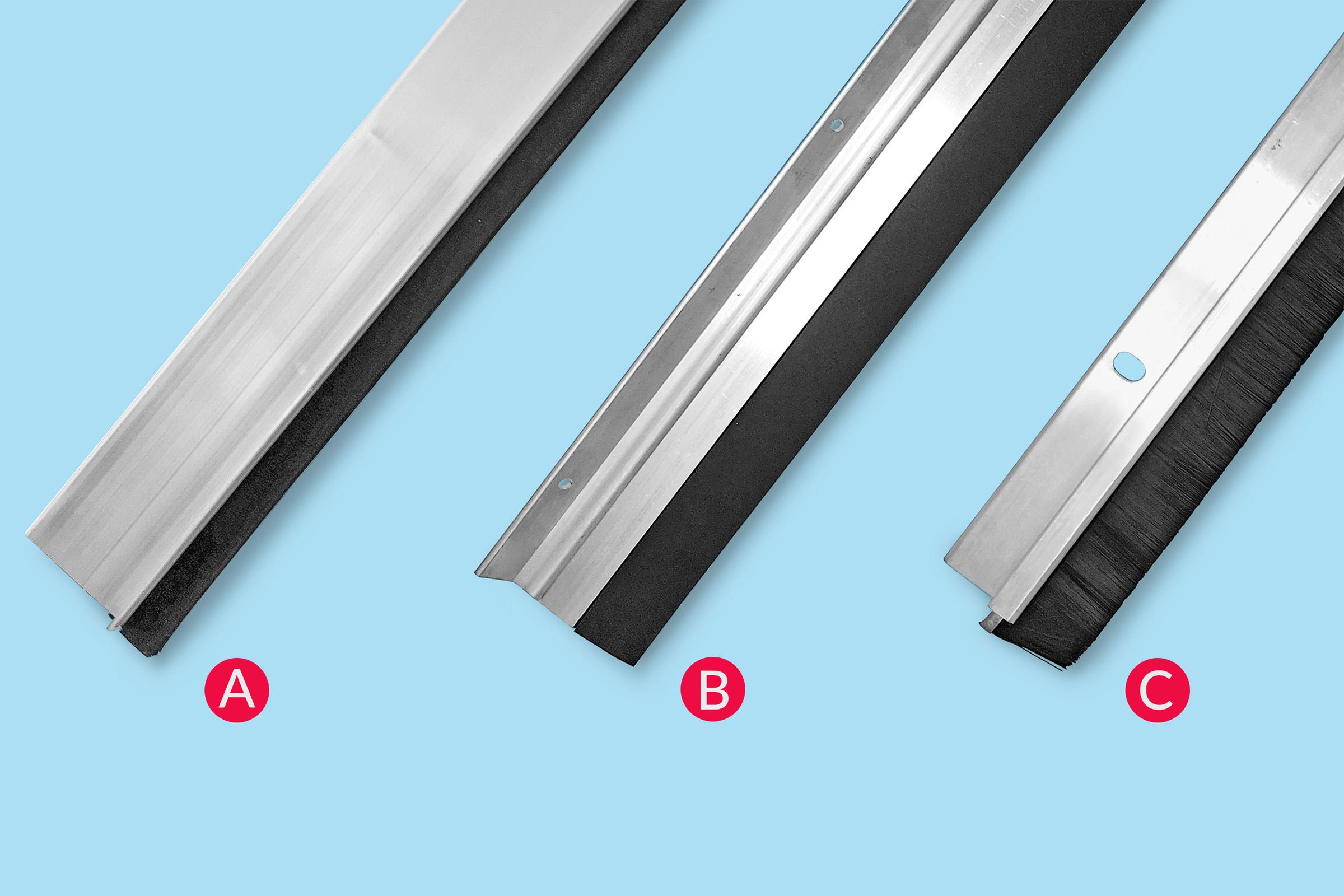 A) Least visible
Not crazy about seeing a sweep? This hidden device's metal housing fits into a groove routed into a wood door's bottom edge; the sweep automatically raises and lowers. When the door closes, a pin on one end is pushed in, lowering the gasket flush with the threshold. Opening the door releases the pin and lifts the sweep.
Shown above (a): National Guard Auto Door Bottom 335N-36, $61; Amazon
B) Easiest to install
If you don't have a solid wood door (or don't want to alter yours), a surface-mount automatic door bottom may work. Fastened to the door's outside face, a spring-loaded vinyl strip swivels up when the door opens. It's long-lasting and won't impede swing—but it will be visible from outside.
Shown above (b): M-D Building Products Flex-O-Matic Door Sweep 07179, $11; Home Depot
C) Best for uneven floors
An automatic door bottom only maintains tight contact with a flat surface. If your threshold isn't level, a brush-style sweep that conforms to the floor's contours is a better option. The dense nylon bristles on this UL-listed, commercial-grade sweep block drafts and smoke.
Shown above (c): Hager Door Bottom Sweep with Brush Insert, $26; Amazon