What is Stone Wool?
Stone wool is pretty much just what it sounds like: stone and minerals spun into wool. How does it work as an insulation product, and why is it different? We sat down with TOH affiliate Nick Schiffer, carpenter and owner of NS Builders, to talk about why he's chosen ROCKWOOL stone wool for superior insulation both on the jobsite, and in his own home.
What is ROCKWOOL?
ROCKWOOL is a company that manufactures stone wool insulation. Also known as mineral wool, stone wool is created by spinning molten rock and minerals with steel slag to create a cotton-candy-like wool product. Pressed into rolls and sheets, stone wool creates incredibly effective insulation with sound-absorbing and fire-resistant properties. It installs like any batt insulation in the wall cavity, but it can be either flexible or rigid, delivering a full scale of solutions to match your needs.
It's efficient
ROCKWOOL products derive their thermal properties from tiny pockets of air trapped within the physical structures of the stone wool. This structure allows the insulation to keep hot air out in hot climates and retain warmth in cold climates.
It's safer
Stone wool is resistant to fire. So if a fire starts, it will delay the spread—giving you and your family more time to escape.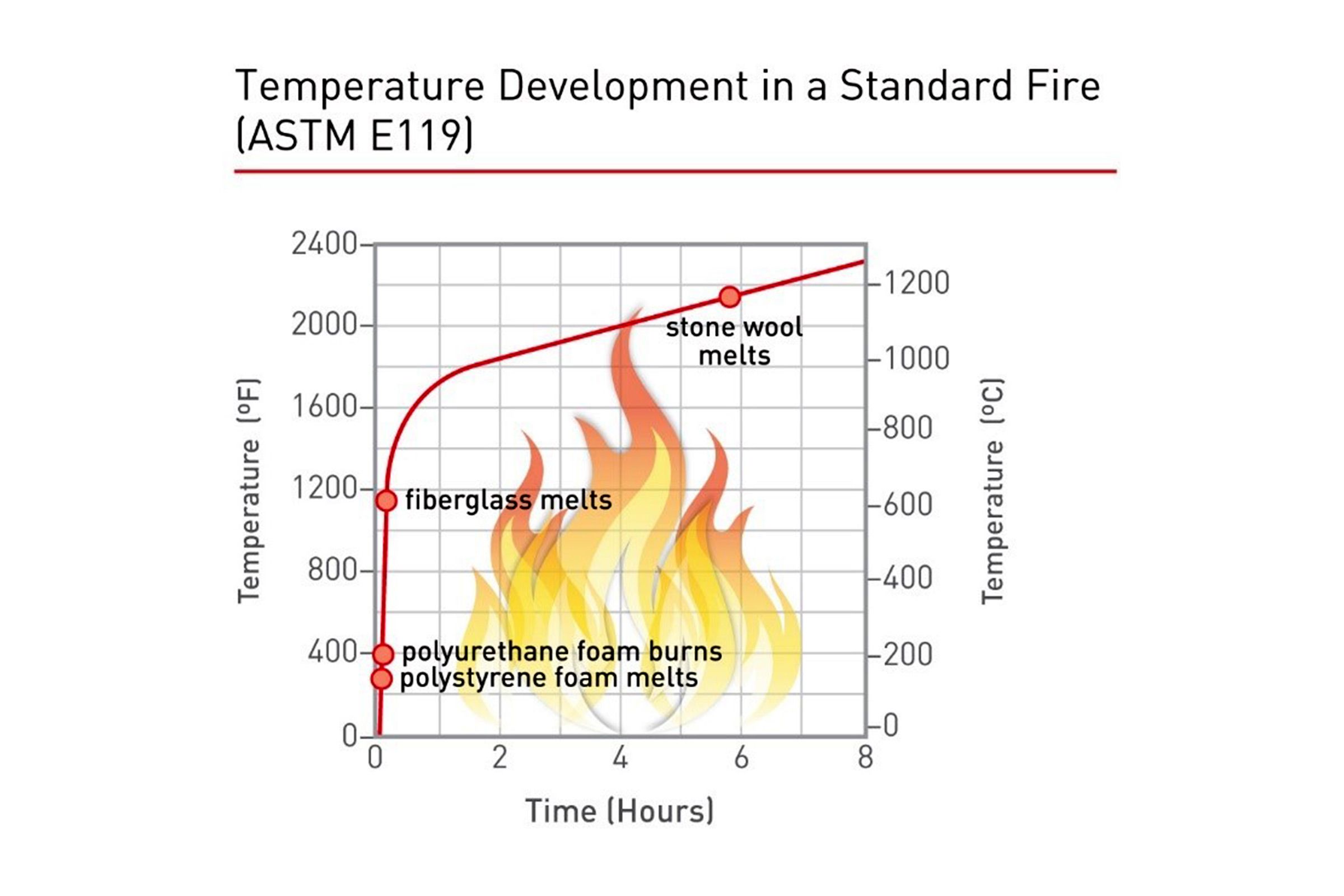 It's quieter
ROCKWOOL is high-density and excellent at absorbing sound. "In my business, we typically suggest installing ROCKWOOL in the common walls of multi-family dwellings, to dampen sound throughout the home and increase comfort.
But we also use it in single-family dwellings to create sound barriers between bathrooms and bedrooms, and in noisier spaces like living rooms or media rooms." And in Nick's own home, "We insulated the entire ceiling of the first floor to allow us to put the kids to bed upstairs, while we continue to entertain guests on the main floor."
It's moisture repellent
ROCKWOOL insulation naturally repels water and moisture, so the long-term thermal performance of the insulation is not affected by water. Nick often replaces compromised fiberglass with ROCKWOOL in remodeling projects, especially in areas of the home that are susceptible to repeat moisture events, such as basements, where moisture levels can be high.
It's healthier
Damp and mold can affect your home's structural integrity, have a detrimental effect on its thermal performance, and compromise the respiratory health of its occupants. Nick explains, "Using ROCKWOOL contributes to a healthier indoor environment, as it's non-toxic and naturally resistant to rot, mildew, mold, and bacterial growth."
To learn more, go to rockwool.com