What the Pros (and Now, You) Know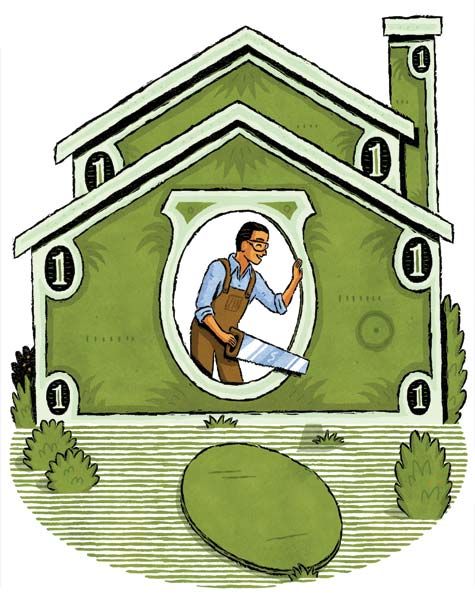 Professional designers, contractors, and tradesmen aren't so different from the rest of us: They appreciate saving a buck too, whether they're working on their own homes or have budget-minded clients to please. So we asked veteran remodeling pros to unpack their tool kits of resources, shortcuts, smart advice, and clever tricks for upgrading a space without breaking the bank. Read on for their insider secrets.
1. Kitchen: Lower-Grade Granite Slabs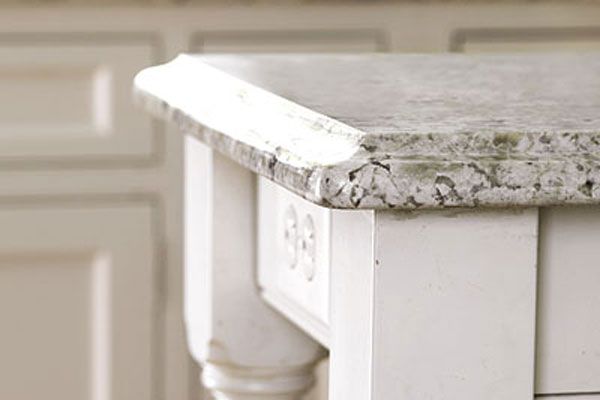 Check out lower-grade granite slabs when shopping for countertops. Fall in love with a top-tier stone? Often there's one that's nearly identical at a lower price. You may find essentially the same look that a high-priced Group D slab has in Group C for $2,000 to $3,000 less. "There's nothing inferior about the quality of a lower-grade stone," says Karen Richmond, a kitchen designer in Portland, Oregon. "It's probably just from a quarry in South Dakota instead of Brazil."
2. Kitchen: LED Adhesive Tape Under Cabinets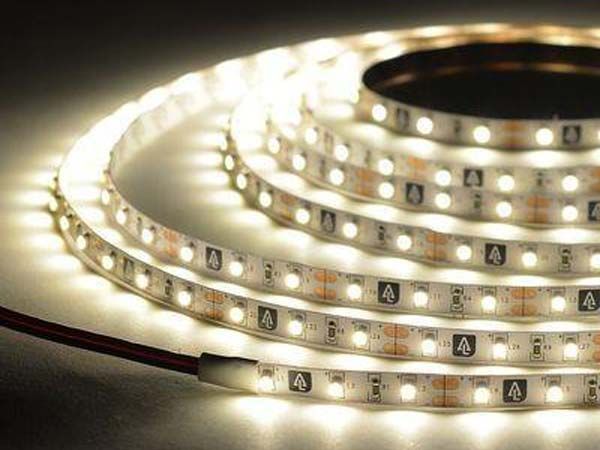 Skip pricey LED under-cabinet light fixtures if they require running new wiring. Instead, go for LED adhesive tape lights and save up to $500, including labor. Available at home centers, these peel-and-stick flexible LED circuit-board strips come in various levels of brightness and can be cut to length. Best of all, they plug into any outlet, such as one for a wall-mount microwave or an over-the-range vent hood. "Add a plug-in radio-frequency remote-control unit, and there's no switch wiring needed," says contractor Dean Bennett, of Castle Rock, Colorado. To try: Armacost Lighting 12 foot LED Warm White Tape Light, about $70; The Home Depot
3. Kitchen: House's Timeline as Reno Guideline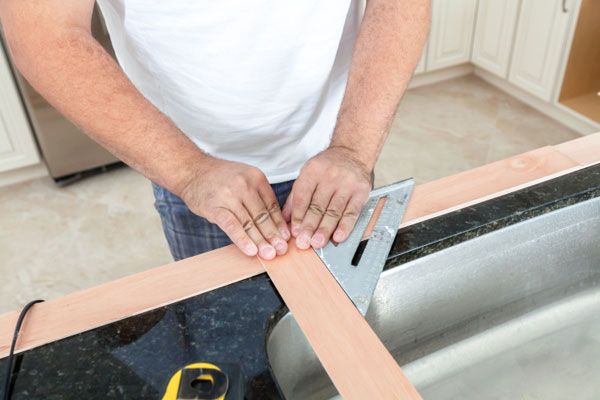 Before sinking big bucks into a kitchen remodel, factor in how long you'll live in the house. Pricey upgrades like stone countertops make sense even if you expect to move in just a few years, because the quality is easy for buyers to see, says Susan Serra, a kitchen designer in Huntington, New York. But consider passing on custom cabinets unless you're staying put for at least 10 years. "Stock cabinets could save you $20,000 over custom," says Serra, "and many buyers probably won't fully appreciate the difference."
4. Kitchen: E-Design Firm for Smaller Budget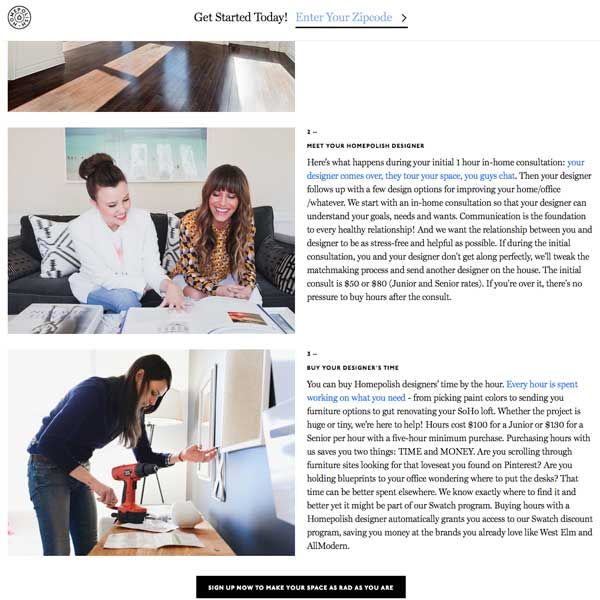 Hire an e-design firm for professional help without the fancy fees. Working with a designer is likely to result in a better-planned project—and a better return on your investment. At Homepolish or Google Helpouts, you can contract with a kitchen designer or an interior decorator for $50 to $200 an hour; you might need only a few hours of her time. Look for one who is certified by ASID or NKBA and whose portfolio you really like.
5. Kitchen: Open Shelving for Stylish Storage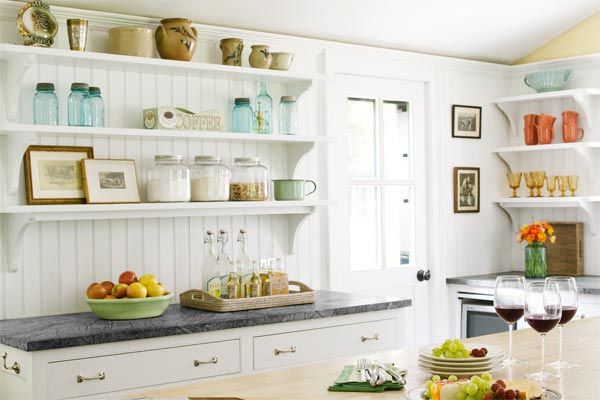 Consider open shelving instead of standard upper cabinets. Sleek and floating, supported by painted wood brackets, or made from salvaged planks, they offer storage space that can amp up your kitchen's style. Depending on materials used, you could easily save half the price of installing cabinets with doors.
6. Kitchen: Sparingly Use Expensive Tile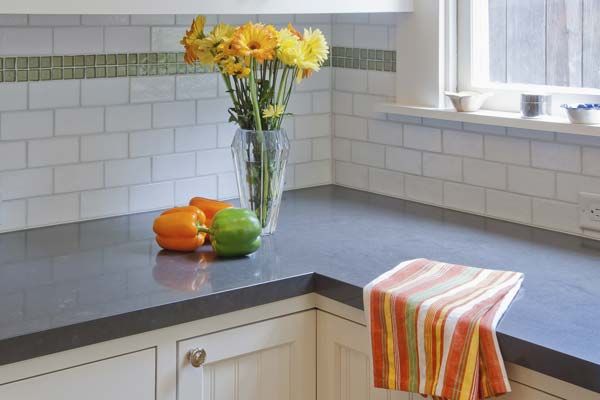 Use pricey tile sparingly to get a custom-backsplash look for less. Run a single course of premium stone or glass tile horizontally, two-thirds of the way up from the bottom of the backsplash, filling in with lesser-priced field tile. Fifty square feet of glass tile, installed, can cost $3,000; use a fraction of that and save a bundle.
7. Kitchen: Furniture for Extra Space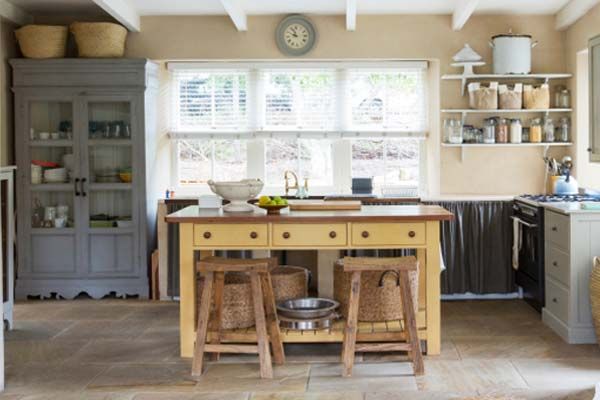 Work in some furniture to boost your storage capacity. Rather than choosing a built-in pantry cabinet, hit an antiques store for a freestanding unit. "In many regions, antiques have come way down in price due to the economy," says Serra. You might find a buffet or hutch for $1,000 to $2,500 less than what a cabinetmaker would charge.
8. Kitchen: Spend and Save on Hardware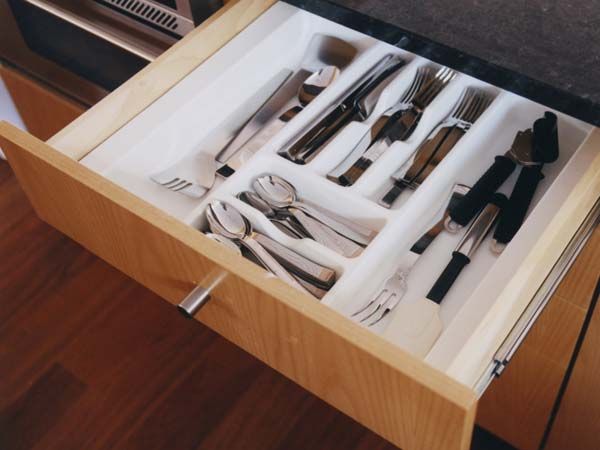 Invest in top-of-the-line hinges and glides, and save on knobs and pulls. You need hardworking mechanical parts to stand the test of time, but almost any style of decorative hardware can be found at an affordable price. Spend $4 for a home-center knob rather than $15 for a designer one; multiply that outlay by the 40 knobs in a typical kitchen and save $600. Get a designer touch by varying the material or finish on an island or between upper and lower cabinets.
9. Kitchen: Mid-Priced Appliances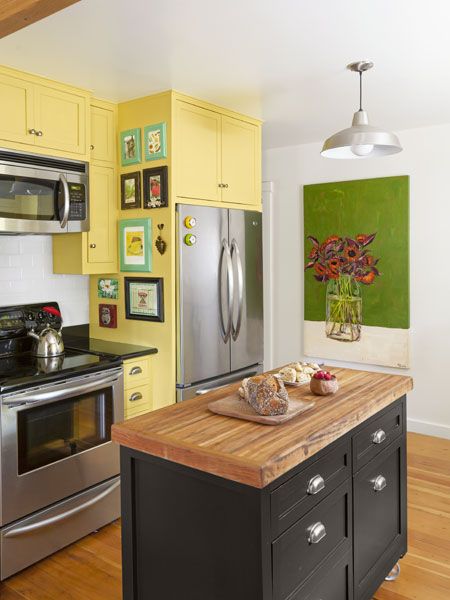 Skip pro-style appliances. Today's mid-priced ranges offer plenty of power, convenience, and stainless-steel good looks for $10,000 to $20,000 less than their pro-style counterparts. Says Serra, "That's a lot of money you can invest elsewhere in the kitchen."
10. Kitchen: Paint Before Cabinets and Backsplash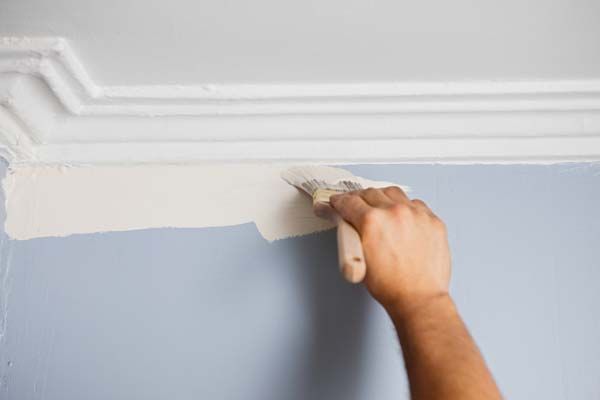 Paint kitchen walls before installing cabinets and backsplash tiles. That way you can simply roll the walls without having to cut in around the cabinets, saving time and protecting the new woodwork from brush marks. Even with touch-ups after the install is complete, this order of work speeds up the job, saving you $200 or so in labor costs.
11. Kitchen: Three Levels of Lights
Add recessed lights over your kitchen island when pendants are being hung. Lighting pros recommend three levels of kitchen illumination: ambient (recessed or flush-mount), accent (hanging or pendant), and task (under-cabinet). If an electrician is already snaking in wires for pendant lights, consider adding wiring for recessed cans at the same time—and save yourself the cost of a second service call, suggests San Francisco lighting designer Jody Pritchard.
12. Kitchen: Durable Semigloss Paint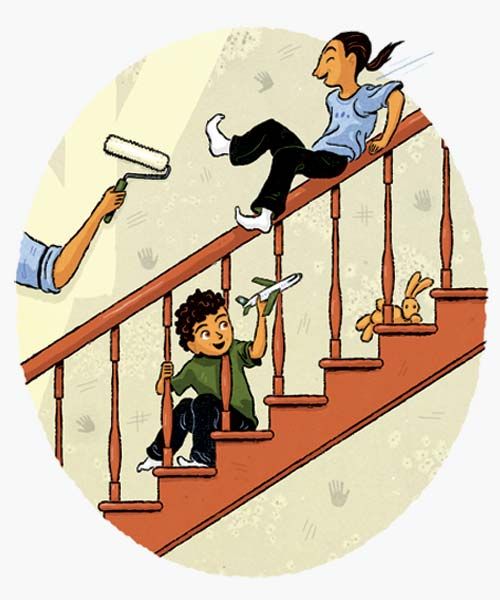 "Consider semigloss paint on walls in a back or basement stairwell used by kids. Yes, it's shiny, but it's also ultra-washable, prolonging the life of the paint job by several years. Invest in top-quality paint, and you'll save hundreds over the long haul." —Rich Maceyunas, a pro painter and wallpaperer in Waterbury, Conn.
13. Kitchen: Keep To-Do Lists for Pros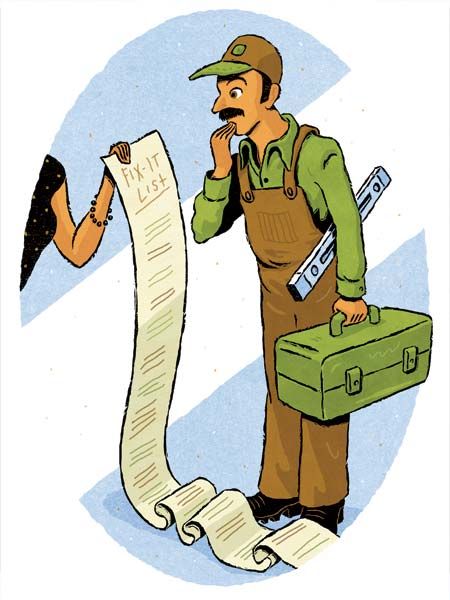 "Never call in pro help for a single small job. Keep a running list of projects so that when you hire a plumber, electrician, or handyman, you can give him a group of tasks. Keeping him on the site longer may cost more up front, but you'll save the typical $40 to $80 minimum cost per visit each time he comes back." —J.B. Sassano, CEO of Mr. Handyman, a service in Ann Arbor, Mich.
14. Kitchen: Diagonal Tiles as Accent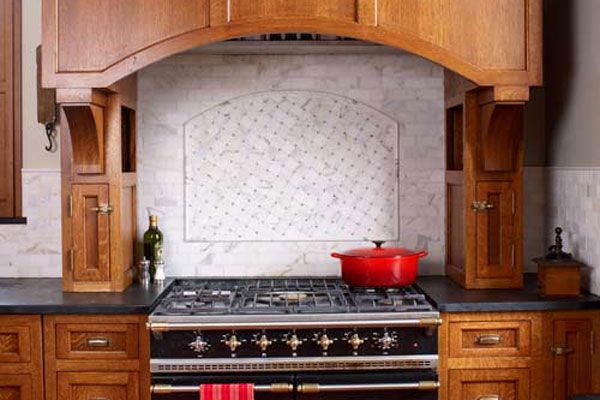 Use diagonal tiles as a focal point, not to cover an entire backsplash or floor. "Angling tiles has a huge impact on the installation cost," says Bennett. With a diagonal design, every edge tile—around the perimeter of the installation, around obstacles, and against any inset or border tile—must be cut. That increases material costs by 20 percent and labor by about 200 percent.
15. House: Lengthen Doors Cut for Carpet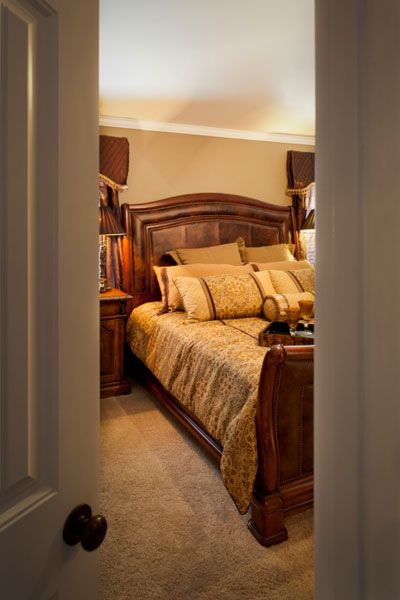 Save painted wood doors that have been cut down for carpet. It's easy enough to extend the bottom: Lay the door across two sawhorses; glue and screw a strip of MDF or the same wood to the bottom rail in the added thickness you need. Fill the joint with wood putty, sand flush, and paint. Depending on the door style, you could bank $300 to $800 for the cost of each replacement.
16. House: Save on Lighting With Paint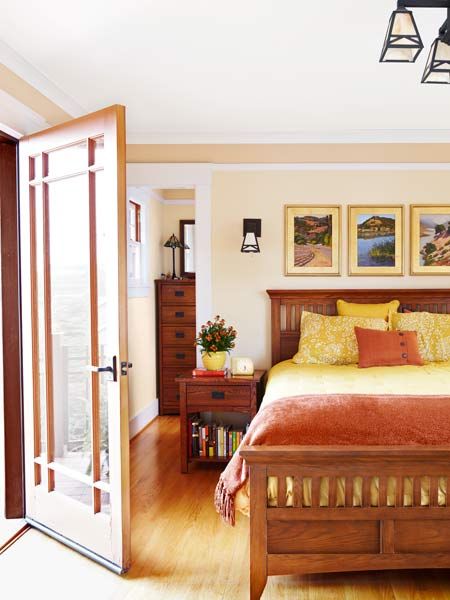 Cut lighting costs by opting for light-colored walls and floors. You'll get more mileage out of every lumen by bouncing around the available light and need 20 to 30 percent fewer light fixtures in a room.
17. House: Forgo Carpet Pad Upgrades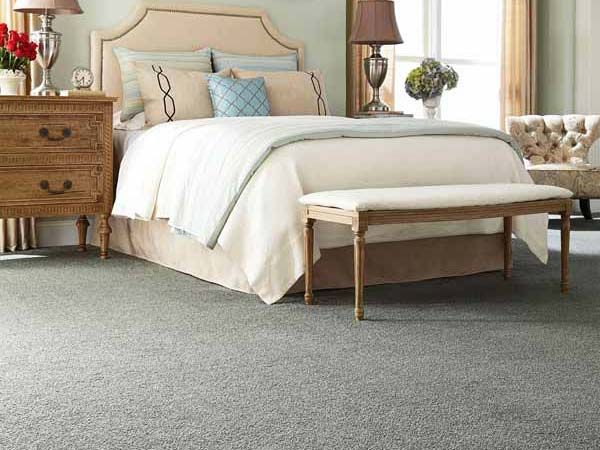 Make less-expensive carpeting feel more luxe by upgrading the pad. Upgrade from a ¼-inch foam pad to a ½-inch one and save the $200 to $500 price tag of a plusher carpet. "And unless you're installing a berber or other low-pile carpet, don't let a salesman talk you into a higher-density pad," says flooring expert Matthew Glaser, of Louisville, Kentucky. "It creates a stiffer feel and will wear out the carpet more quickly." In general, you should opt for a 6-pound pad instead of an 8-pounder.
18. House: Enclosed Gas Fireplace Insert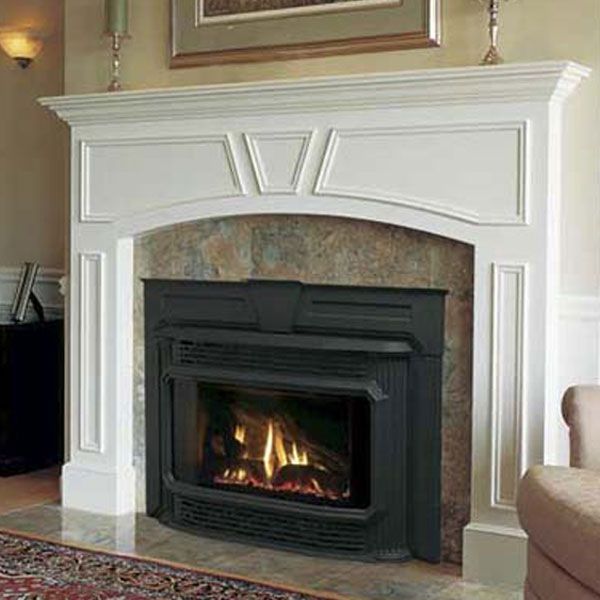 Choose a fully enclosed insert if you're putting in a gas fireplace. These have glass fronts and door-like metalwork, and a fan and vents to send warm air into the house instead of up the chimney. Enclosed units put 85 to 99 percent of their heat into the living space, so you stay warm while burning less propane or natural gas than with inserts that have operable glass doors. You'll pay $2,000 for a heat-producing insert, installed—an investment that pays for itself over time with lower heating bills.
19. House: Winning Paint Color Combo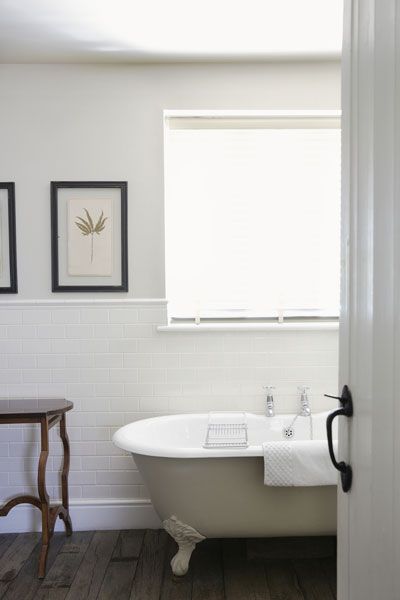 Stick with pure-white ceilings and a single off-white trim color. You'll save $200 to $400 if you're paying a pro to paint multiple rooms, mostly in paint costs but also in labor for brush and roller cleanup.
20. House: Save With Light Sensor Switches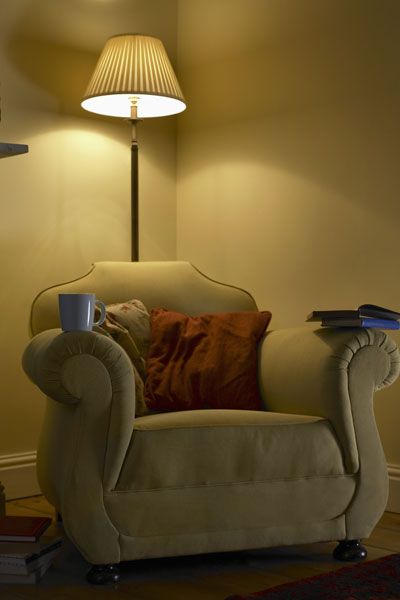 Install occupancy-sensor switches where lights are frequently left on. Garages, basements, bathrooms, playrooms, and kids' bedrooms are likely spots. These switches house a motion detector that recognizes when the room is empty and shuts off the lights automatically, then turns them on again when you enter. You can set a 1-minute delay for places you move through quickly or up to a 15-minute delay to limit nuisance shutoffs in living spaces. Each switch saves about $25 a year in electricity; install a few, and by year two you could be saving hundreds.
21. House: Prefinished Overlays for Stairs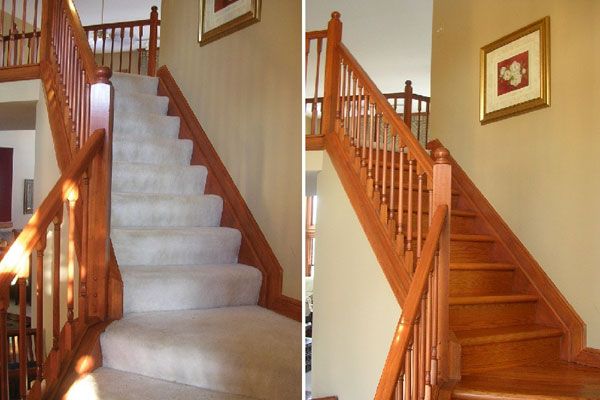 Slash the cost of a new hardwood staircase. Convert carpeted stairs to hardwood or give worn, damaged treads and risers a fresh look by wrapping them with prefinished overlays, says Glaser. The glue-down overlays are made of solid hardwood and cap existing treads and risers (once any carpet has been removed); they come in three precut lengths, four hardwood species, and several finishes. You'll save 30 to 50 percent on the cost of replacing stair parts. One red-oak tread and primed-for-paint riser costs $50 to $70, depending on length; StareCasing.
22. House: Wallpaper as Accent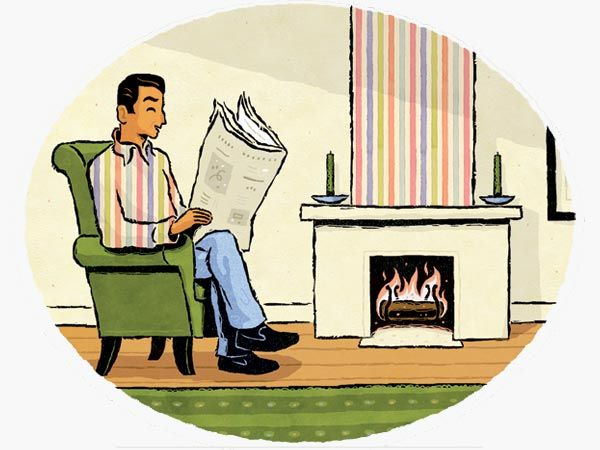 "Use it on just one wall of the living room, for example, or to wrap the chimney box, and save as much as $500 in materials costs alone." —Rich Maceyunas, Waterbury, Conn.
23. House: Repurpose Old Kitchen Cabinets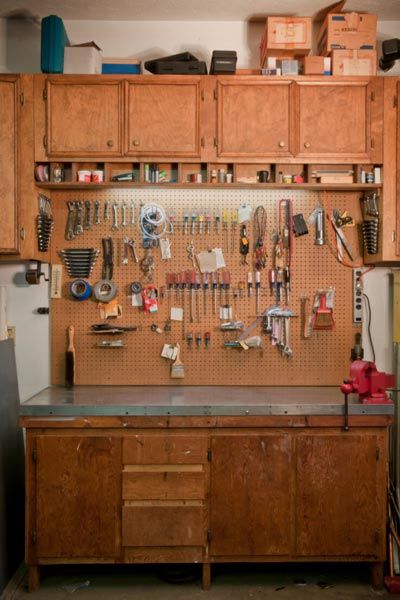 Reuse still-sturdy kitchen cabinets in a garage or closet instead of tossing them. Remove the doors, paint the boxes, and as long as they're modular cabinets—premade boxes that are unattached to each other and can stand alone—they're easy to relocate. You could save $5,000 compared with buying new units to fill space with a 10-foot run of base and top cabinets.
24. House: Collect General Contractor Bids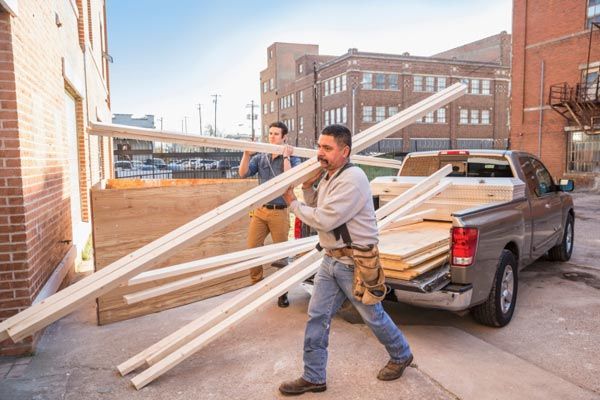 If you're hiring a general contractor, get at least three bids—and let each GC know. The idea isn't necessarily to choose the lowest bidder—you want the one with a great reputation and portfolio and with whom you feel comfortable. But by creating competition, you ensure each offers the best possible price; you could save 5 percent or more.
25. House: Preassembled Window Casings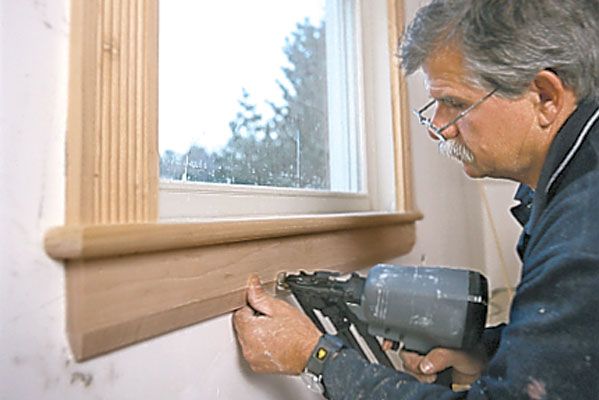 Ask your contractor to pre-assemble casings if your project involves a lot of new windows and trim. "He can take the measurements of each window in advance, for a custom fit, and then cut the miters—leaving the legs a tad long to trim on location—and pocket-screw them together like picture frames," says San Francisco builder Dan Condylis. "That saves him time and you money, and creates joints that look beautiful and will stay that way forever."
26. House: Managing a Construction Project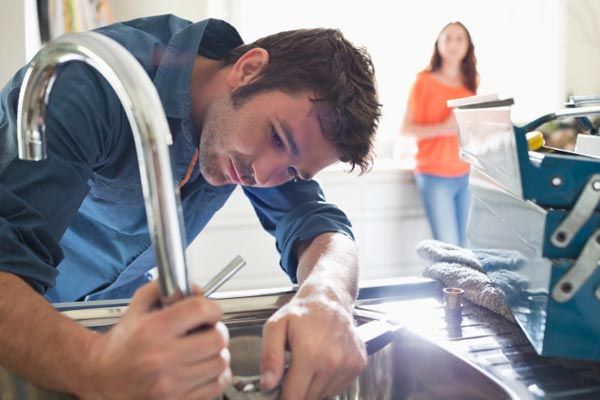 Act as your own GC—or hire a construction manager. If you understand how a remodeling project works, you could save the 20 to 30 percent that contractors mark up their subcontractors' work on a project. You can also bring in a general contractor as a construction manager—essentially a consultant instead of the CEO of the job. Expect to pay him about 10 percent of the project cost; you'll get his expertise while still saving 10 to 20 percent, says Rob Wennersten, a design-build contractor in Woodcliff Lake, New Jersey.
27. House: Energy Star for 100-Amp Service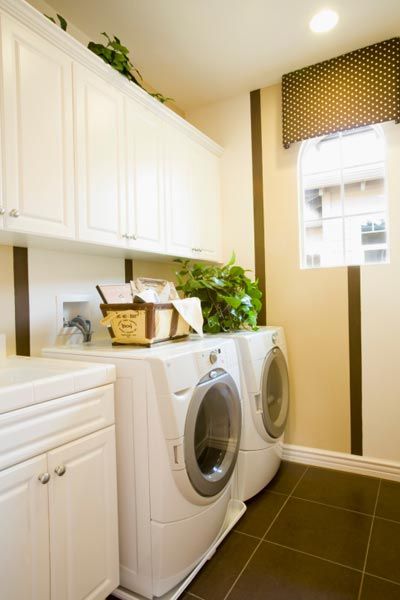 In a house with 100-amp service, stick to Energy Star appliances and HVAC equipment. This can keep your energy bills in check and could prevent the need to upgrade to 200- or 300-amp service, a $1,500-plus job.
28. House: Budget Smart Controls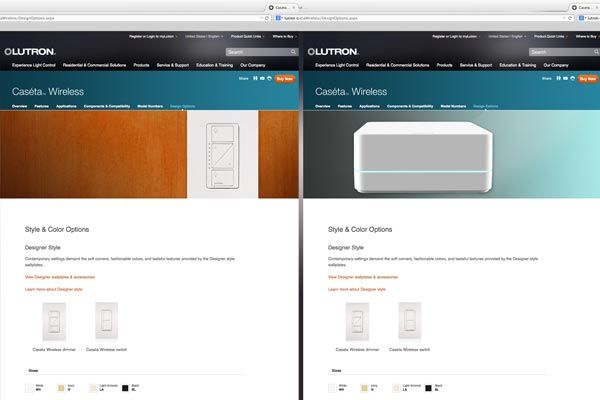 Get whole-house smart controls without the $5,000-plus tab for a hardwired system. Check out Lutron's new Caséta line, suggests Pritchard. Starting at $500 to $1,500, you can get a system that uses wall switches that retrofit into your existing boxes, and plug-in adapters for your lamps that work with numerous bulbs, including dimmable LEDs. Control your lighting, programmable thermostat, and even motorized window shades using dedicated remotes or an app installed on your smartphone or tablet (Lutron).
29. Outside: Limit Plant Colors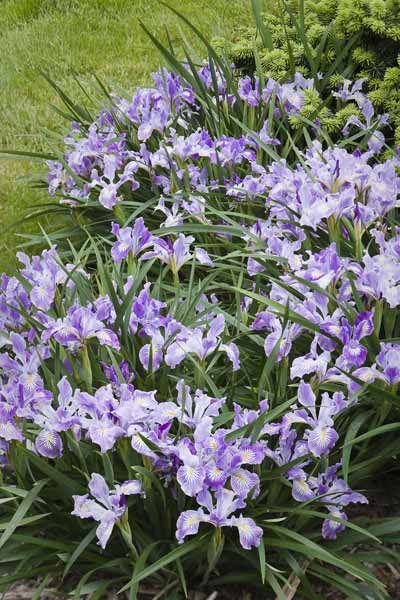 Concentrate color in a small area to help you landscape a big yard over time. Limit plant colors—and choices—for a big-impact display on a limited budget. Instead of using five daylilies in five different colors, for instance, plant one large group of the same color daylily to build volume and mass. "Using color to create one focal point can help distract the eye from unlandscaped areas," says Scott Daigre, a garden designer in Ojai, California.
30. Outside: Go With Native Plants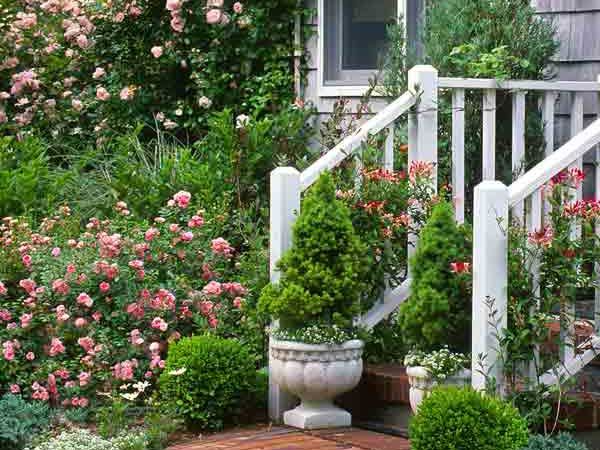 Choose native plants or non-natives that are adapted to your climate. These will require less water and fertilizer to thrive in your area. You could save $20 per plant over 10 years and, since they're more likely to survive drought and neglect, possibly replacement costs too.
31. Outside: Hanging Planters as Space Fillers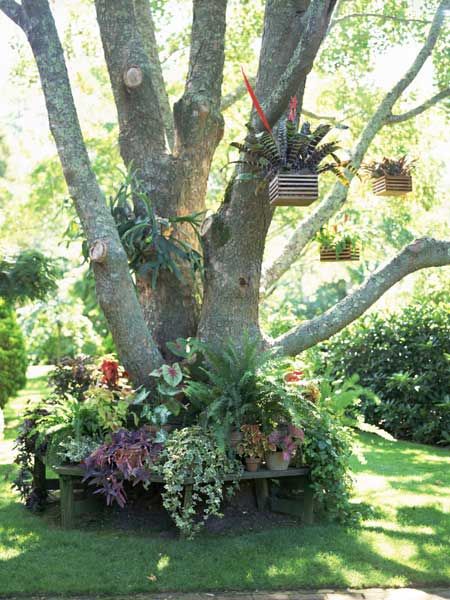 Fill vertical space in your landscape—without paying for pricey trees—with hanging planters. "Most plants that can live on the floor of a garden can be hung from a branch or a post," says Daigre. Such vertical elements can create a sense of scale in the landscape for perhaps 10 percent of the cost of a tree.
32. Outside: Spring for High-Quality Plants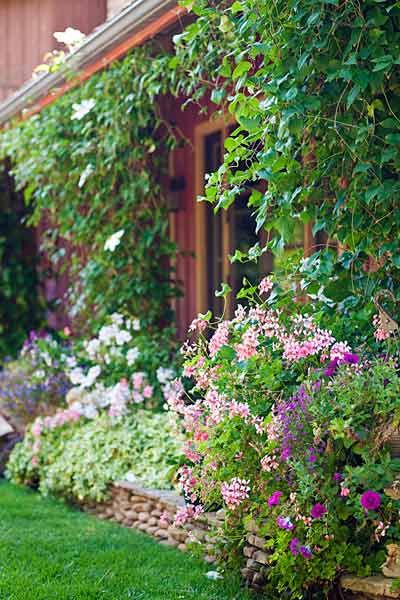 Don't just fill the yard with flats of affordable plants. It's far better to have a plan, buy a few high-quality specimens at a time, and build a garden gradually than to try to save money by putting in lesser-priced plants all at once. Adds Daigre, "Negative space can be beautiful if nicely mulched."
33. Outside: Spaced Pathway Light Fixtures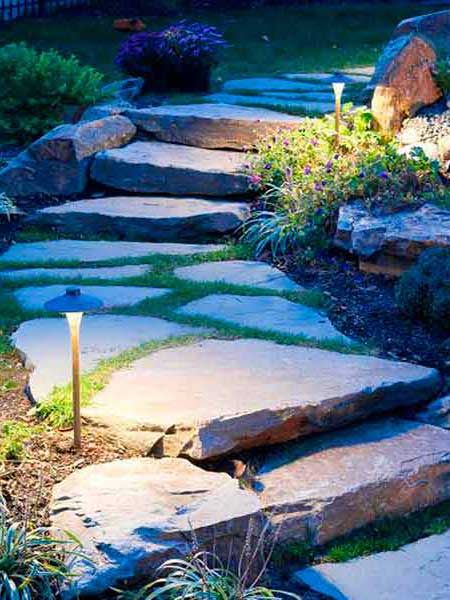 Save on outdoor lighting by spacing out pathway fixtures. Place lights 8 feet apart rather than 5 feet. The idea is to lead the eye down the path, not create a runway, says David Diaz, a nurseryman in Lake View Terrace, California. Do this and you'll need one-third fewer fixtures, a savings of 30 percent.
34. Outside: Small-Size Plantings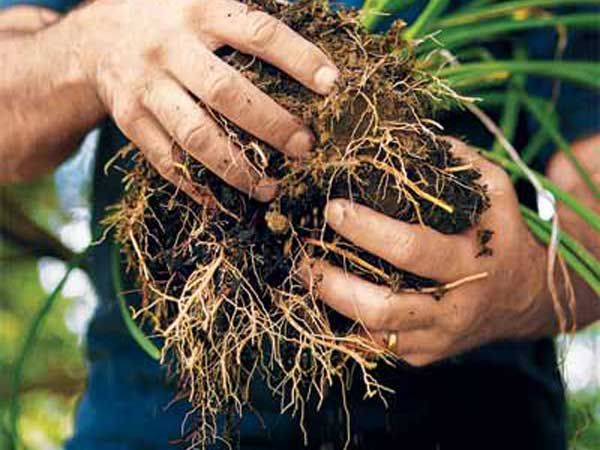 Plant small-size specimens. Sure, investing in large plants can create an instant privacy screen, but if you landscape with a fast-growing variety and wait for plants to fill out, using smaller ones can save you $10 to $20 each. —Ross Mastrorocco, a veteran landscaper in Monroe, Conn.
35. Outside: Deal With Oversize Plants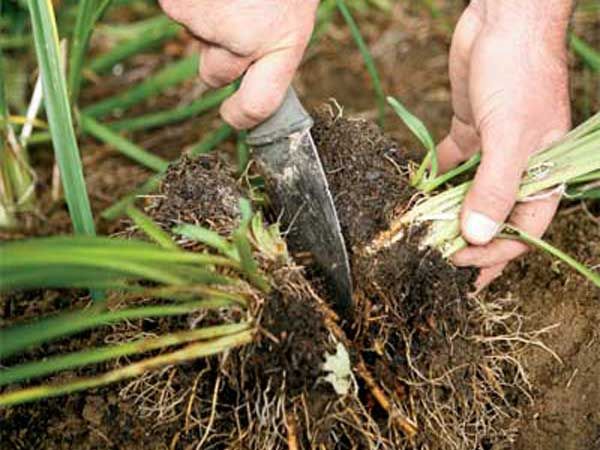 Don't assume you have to rip out oversize plants. Assess whether they can be cut back hard to regenerate at a smaller and more manageable size, pruned into tree-like standards, or simply transplanted. Much of the cost of large plants stems from the years they take to mature; yanking rather than recycling is like throwing money in the trash.
36. Outside: Alternative Mulch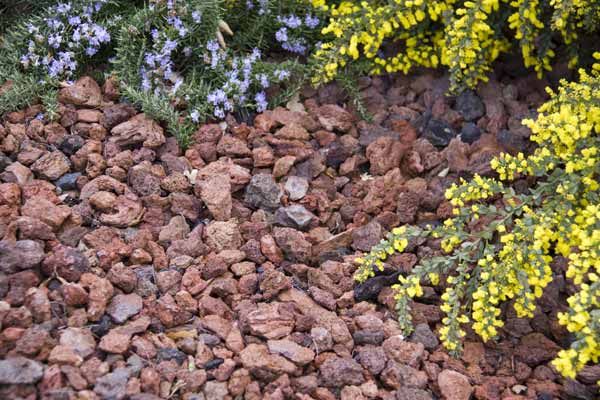 Use stone or gravel for mulch. Rocks make a beautiful and cost-effective weed barrier that, unlike organic mulch, doesn't need annual refreshing. One cubic yard of medium-size pea gravel costs about $55 and can last for up to a decade; the same amount of organic mulch will set you back $40 each year.
37. Outside: Plan Nursery Shopping Trips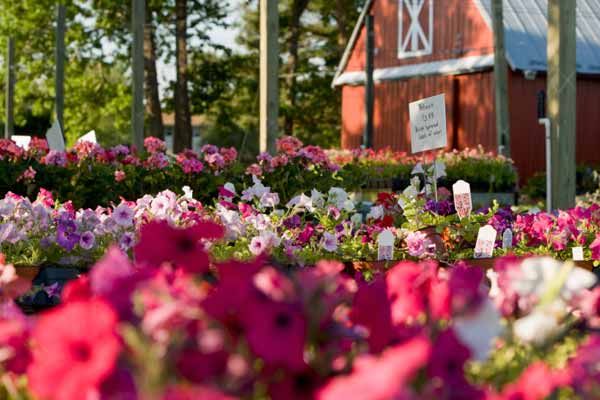 Get all the plants you need for a new landscaping project—the first time. You'll avoid special-order charges—and a shortfall—by calculating how many of each type of plant to buy before you head to the nursery. If you're unsure of quantities, bring along the dimensions of the space you're landscaping; the staff can figure out what you need. Nurseries often charge 20 percent or more for special orders—and that's if they can even get the additional stock.
38. Outside: Prize Finds at the Nursery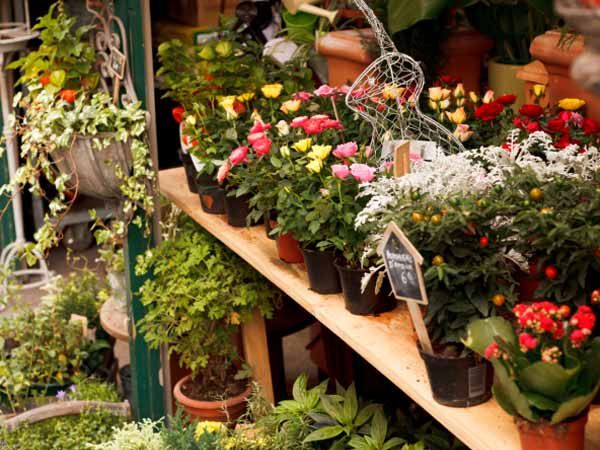 Head to the back of the nursery to get a deal and bag a treasure. That's where you'll find the stragglers—plants too limited in quantity to warrant a prime place up front but usually in good condition. According to Diaz, savings here are typically at least 50 percent.