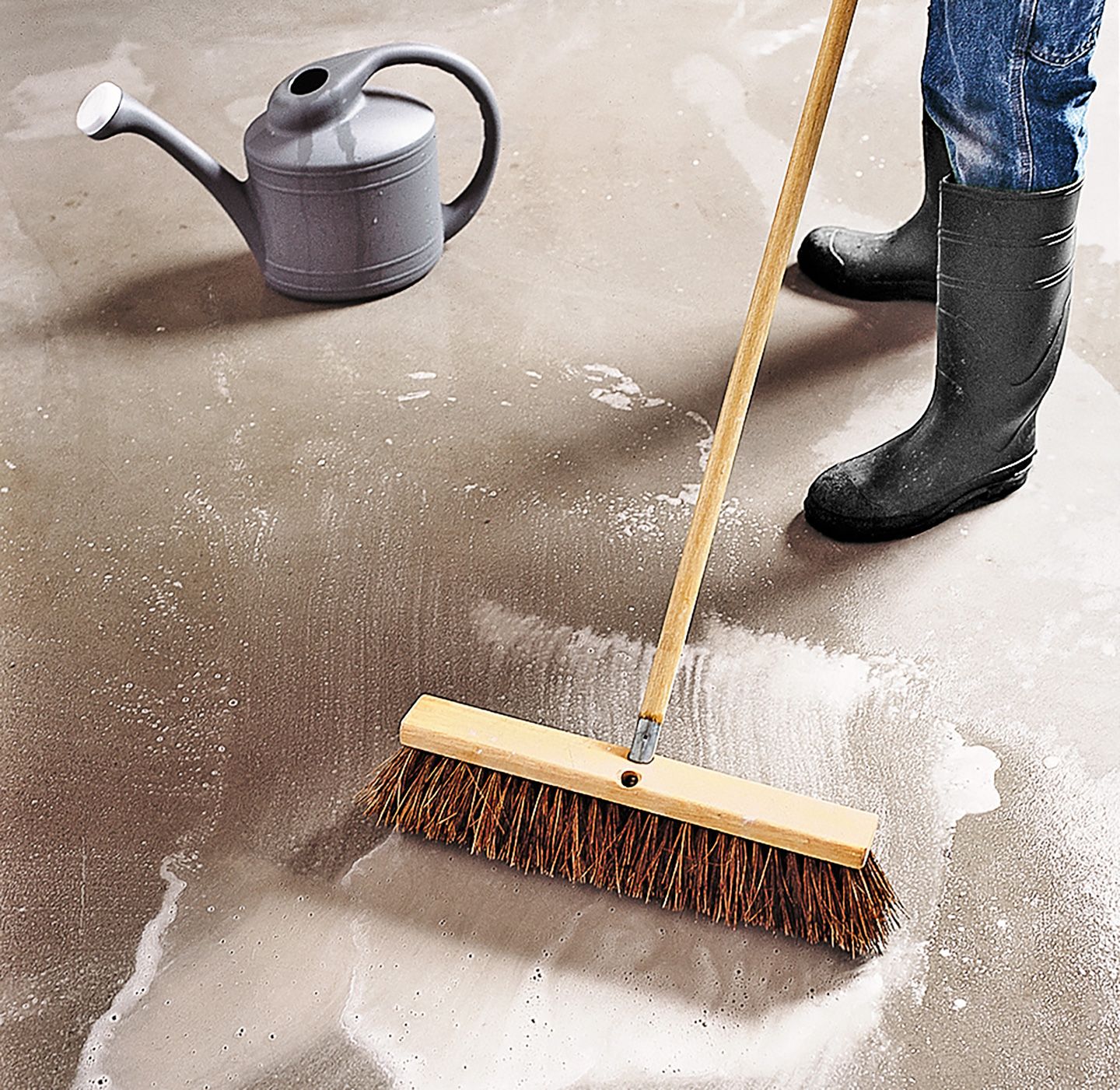 Sweep the slab > The first step might be the hardest: Clear off the floor. Once it's bare, sweep out debris with a push broom. Protect outlets and drywall by hanging plastic drop cloths over the bottom 3 feet of wall.
Wash the concrete > Mix a solution of ⅓ cup powdered laundry detergent, such as Tide, per gallon of hot water; the granules will act as a mild abrasive. Working in sections, pour some solution onto the floor and scrub with a stiff bristle brush. Wait about 10 minutes for dirt to loosen, then repeat. Before the area dries, rinse using a high-pressure garden-hose nozzle. Repeat, working across the floor.
Tackle oil stains > Use a 1:1 ratio of the detergent to water to create a thick paste. Wet the stain, then apply the paste. Let it sit for about 10 minutes, then rinse before it dries. When dry, sprinkle a few drops of water on the spot. If water beads, clean it again until water is absorbed.
Remove rust > Make a soupy paste of powdered oxalic acid and water; apply to rust spot. Let sit for 5 minutes, then rinse. Repeat if needed.
Thanks to: Shea Walker at All Garage Floors