Weather-Tough Furniture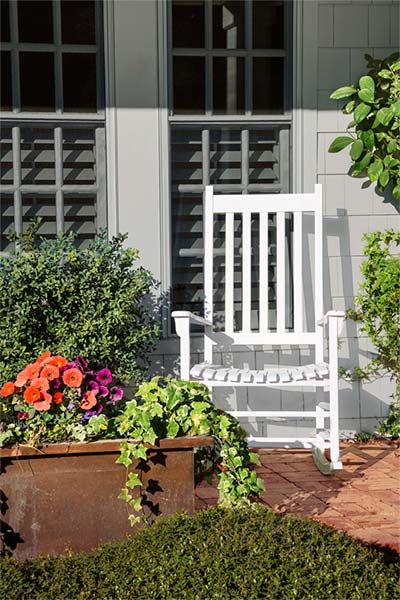 Looking for a rocking chair or a dining table for your deck or patio? Save money by shopping your attic or basement and giving pieces you already own a weather-resistant finish. Here's how to prep different materials for a new life outdoors.
Weatherproofing Furniture: Wood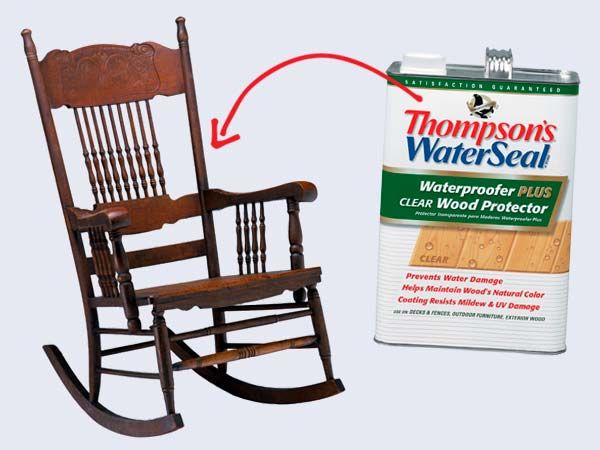 Try an outdoor deckstain, such as Thompson's WaterSeal (about $32; Amazon). First, sand the piece down to bare wood, making sure to wear a respirator mask. Seal any exposed end grain—typically the bottoms of chair and dresser feet, which tend to soak up moisture—with a clear penetrating epoxy sealer before applying the stain. If you prefer to paint, prime the piece and use a paint made for outdoor surfaces, such as Rust-Oleum Restore.
Weatherproofing Furniture: Wicker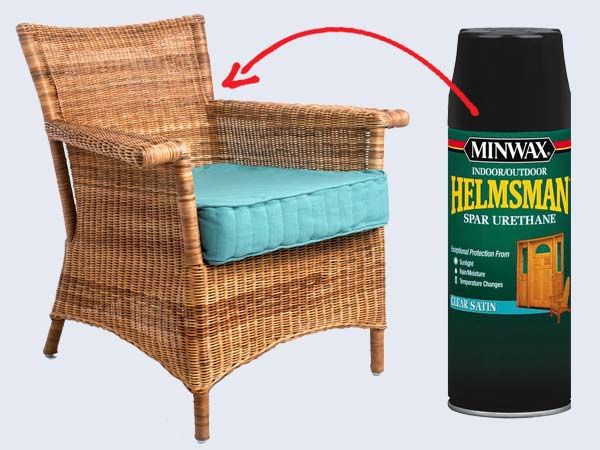 Give your piece two coats of the paint of your choice, then top it with a layer of spray marine varnish, such as Minwax Helmsman Indoor/Outdoor Spar Urethane (from $10; Amazon). Wicker traps moisture easily; if it gets under the finish, it will damage the fibers from the inside out. Unlike spray lacquer, varnish is strong enough to seal out the moisture. Follow up every two to three years with a fresh coat to maintain a durable, water-resistant finish.
Weatherproofing Furniture: Metal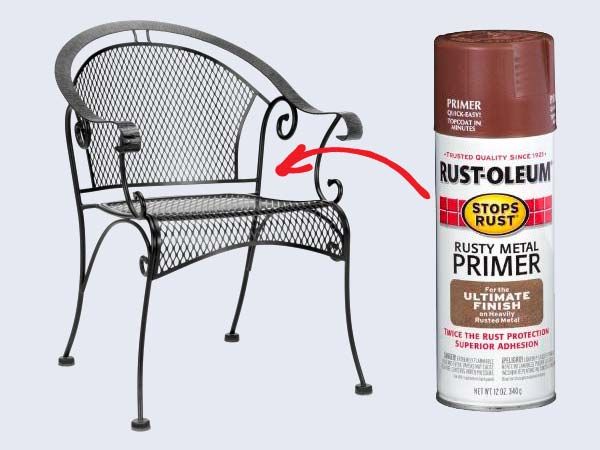 If you're starting with a metal piece that's in rough shape, sand off as much rust and peeling paint as possible. Treat it with a fish-oil-based primer, like Rust-Oleum's Rusty Metal Spray Primer (about $5; The Home Depot)—it prevents corrosion and binds to the rust to create a paintable surface. Then give it a fresh coat of paint. If your piece is already rust-free, a coat of spray paint is all it needs; black holds up best against the sun's rays.