Pet Bed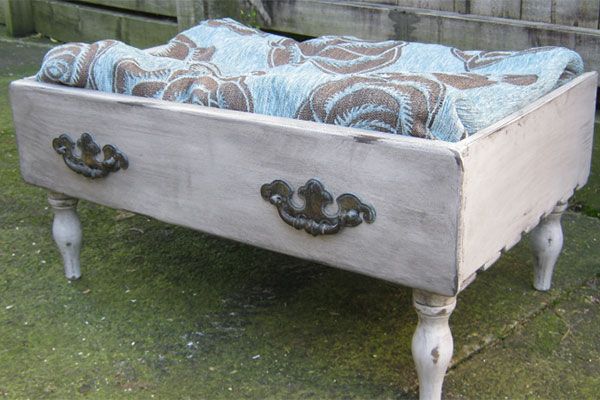 Antonia, who sells her upcycled furniture pieces at Voodoo Molly Vintage, will often acquire individual dresser drawers. Here, she made a quirky dog bed by adding four footstool legs to an oak-front drawer.
See more photos of the finished piece for inspiration: Upcycled Pet Bed
Buffet Table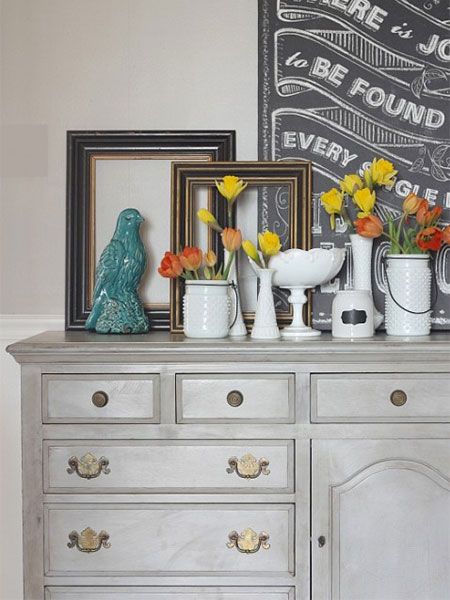 Myra, of the blog My Blessed Life, bought this old dresser from a ReStore for her son's bedroom. But it was the right size and shape for a dining room buffet, so she updated it with gray chalk-finish paint and used it as a buffet instead.
Find more details about how she did it: Thrifted Dresser Turned Buffet Makeover
Dog Food Station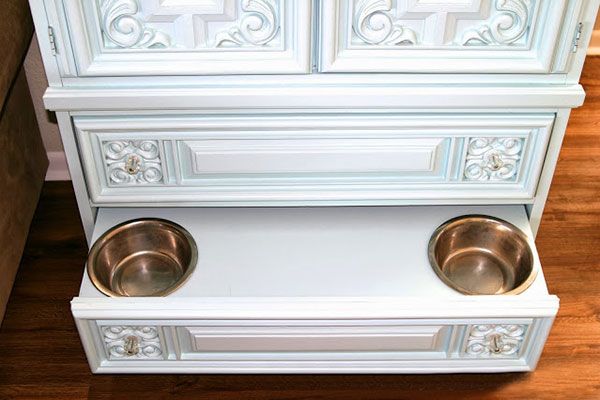 To corral accessories needed by her two dogs, Kaylor, the writer behind the blog Fisherman's Wife Furniture, turned an old wood cabinet into a dog-food station. She added a place for stainless-steel bowls in the bottom drawer, coated the piece in a beautiful shade of light blue, and updated the knobs.
See more photos of her project: Crazy, Dog People
Cushioned Bench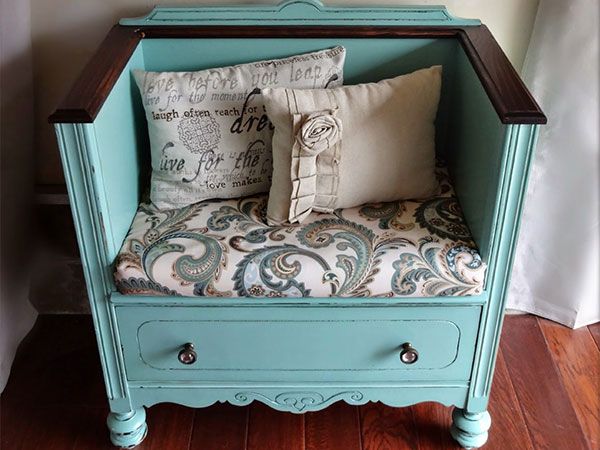 Most dressers are repurposed as some kind of table. Lisa, who sells upcycled furniture and writes for the blog Createinspire, no longer had a use for that sort of piece—but she did have an idea about how to transform the dresser into a seat. The finished piece looks completely different from the original.
Find more photos and how she did it: Dresser Turned Bench
Window Boxes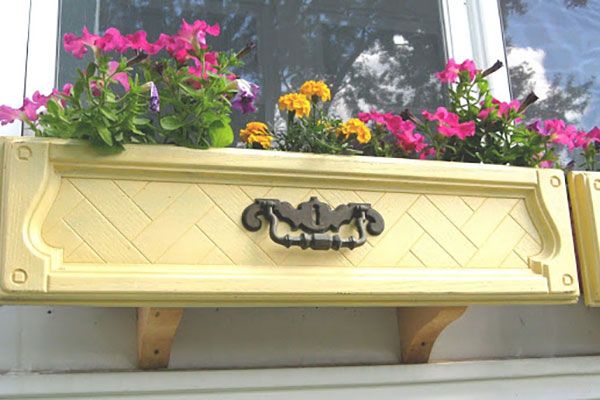 Window boxes add a lot of personality to the exterior of a home. Kammy, of the blog Kammy's Korner, decided to make window boxes from old drawers. She added even more character to by painting the drawer fronts yellow.
See how she made them: Dresser Drawer Window Boxes
Home-Office Desk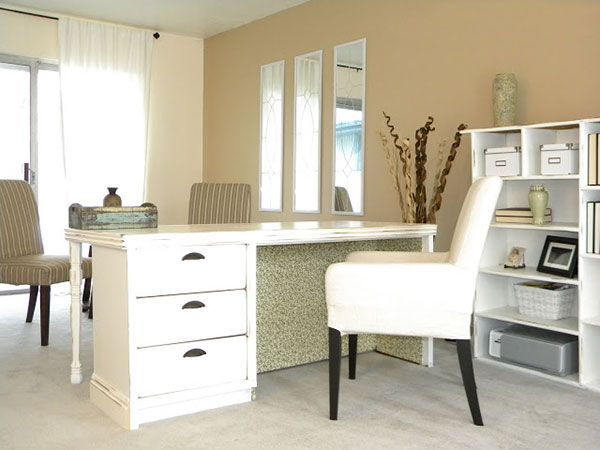 To make the perfect desk for her mother's home office, Alica, the DIYer behind the blog Thrifty & Chic, made over a 1970s dresser. She took out most of the drawers so that a chair could slide underneath, and added a larger piece of wood for the top. It cost her only about $50, and the result? A one-of-its-kind.
Find more details of this makeover: Dresser to Desk…Really?
Bookshelves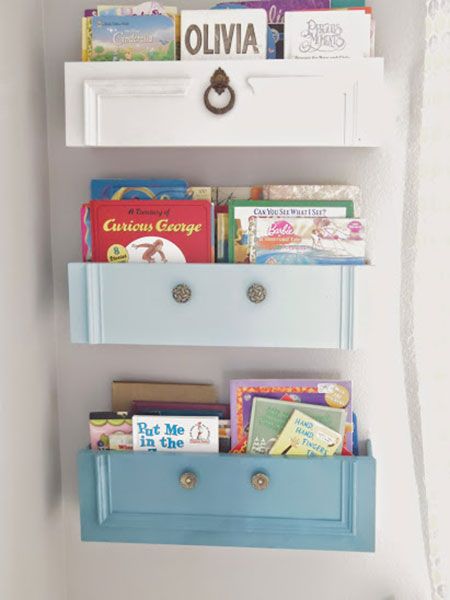 Stacey, the blogger behind Addison Meadows Lane, turned a dresser—minus the drawers—into a TV stand. She was determined to repurpose the drawers, too, so she created a fun set of hanging bookshelves for a children's room.
Re-create the idea with her how-to: Bookshelf From a Drawer?!
Pet-Kennel Hideaway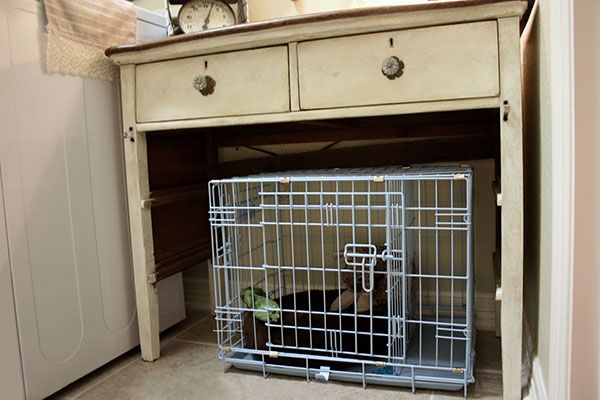 Pamela, of the blog From My Front Porch to Yours, bought this vintage dresser to serve as a laundry-room folding station. She painted it yellow and added unique knobs. After a few years, she converted it again, this time taking out the bottom drawers and painting it off-white. It's still a folding surface, but now a kennel fits in the empty drawer space, out of the way.
View more of the before-and-after photos: Vintage Dresser Redo Take 2
LEGO Table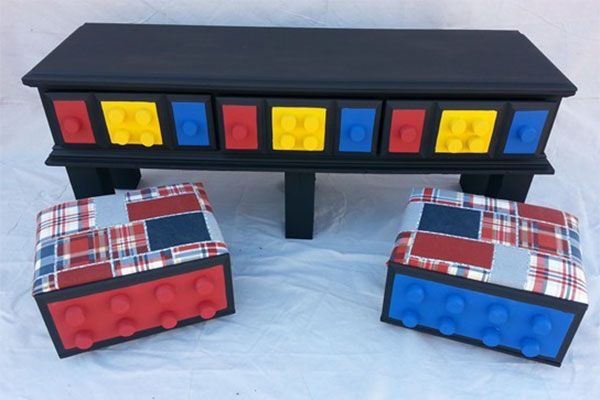 Gail, author of the blog My Repurposed Life, used the top of an old dresser to make a Lego-themed table for kids. The little seats are made with extra drawers and also have hidden storage space. The cute drawer fronts were created with painted wood dowels.
See how she made it step-by-step: DIY Lego Table
Media Center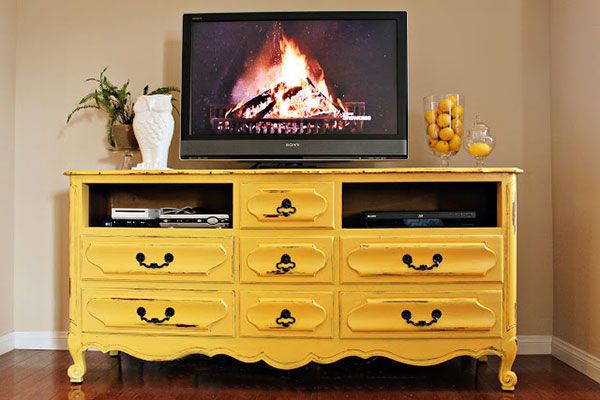 Melissa, of the blog Number 2 Pencil, had a large swath of empty wall space to fill around her TV. She found a vintage cherry-wood dresser on Craigslist for only $100 and decided it was the right width for the space, plus the TV could sit comfortably on top. She removed two drawers to hold the cable box and other equipment, then painted the piece a cheery yellow color and used a special technique for a distressed look.
Find her step-by-step instructions for re-creating the look: Vintage Dresser into Media Center
Craft Table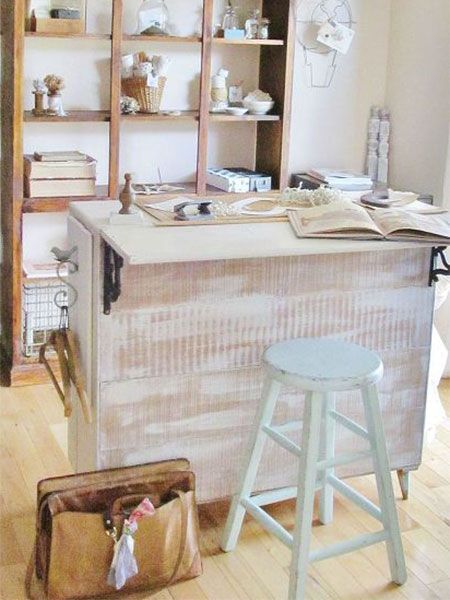 This dresser had been a craft table, a console table, and a kids'-room dresser. Jeanette, of the blog Creating a Life Now, gave it a whole new look and purpose as a craft island. She removed drawers, added extra countertop space and support brackets, and gave it a fresh coat of paint.
Get inspired by the drastic before-and-after photos: DIY Vintage Dresser Island
Wine Rack and Serving Bar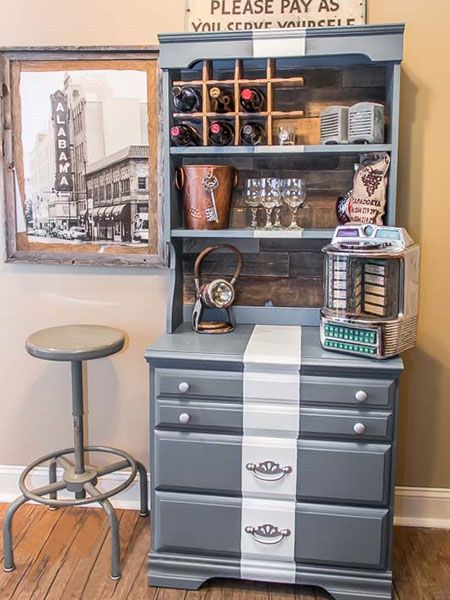 With a fresh coat of paint and a few accessories, Beth, of the blog Unskinny Boppy, converted a 1980s chest of drawers into a wine-bar cabinet. She used reclaimed wood to back the shelves and turned an old soda-bottle crate into a wine rack.
See how she did it: DIY Painted Serving Bar: The Big Reveal
Kitchen Cupboard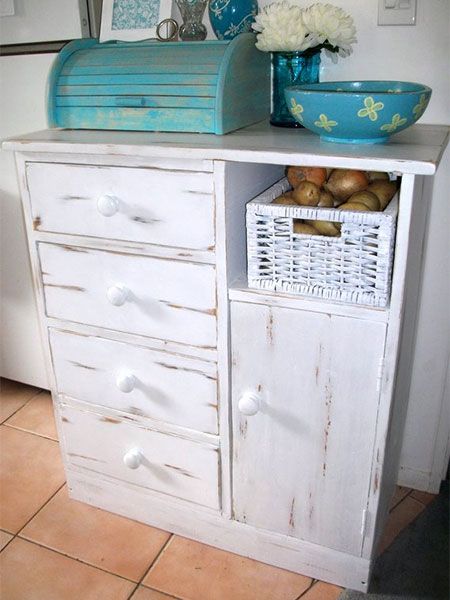 It was difficult for Natalie, of the blog North Shore Days, to imagine creating anything worthwhile with the bright-pink, foul-smelling eyesore of a cabinet she picked up from an online auction site. But then inspiration struck. She gave it a thorough cleaning, stripped and repainted it. Now the piece serves as extra kitchen storage.
See the before-and-after photos: Kitchen Cupboard Makeover
Entryway Table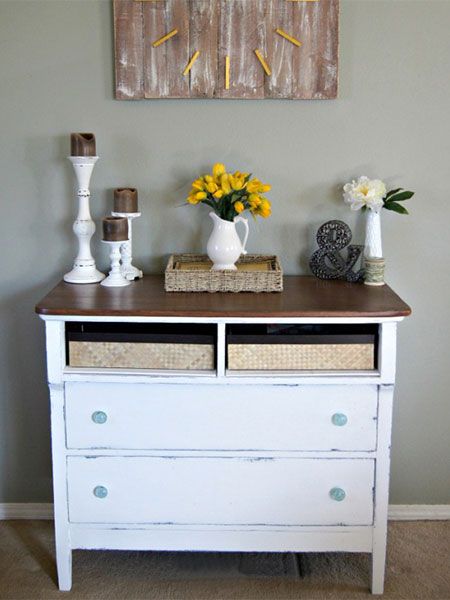 A must-have for a busy family is a place to drop keys and mail in the entryway. Instead of just using a small console table, Amanda, writer of the blog Dwelling Happiness, decided to repurpose a dresser she found on Craigslist. After scraping off six coats of black paint, she refinished the top and repainted the bottom to match the light-green scheme of the room.
See more photos of how she created this unique piece: Rustic Charmer: From Dresser to Entryway Table
Painted Planter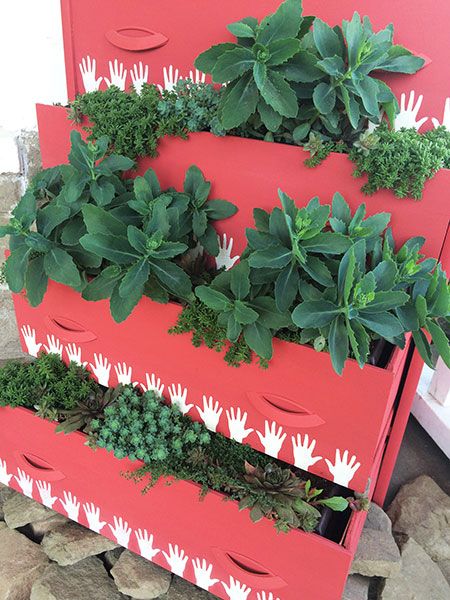 Melanie Paulin, of the store Carte Blanche Upcycled Furniture in Moncton, New Brunswick, Canada created this one-of-a-kind planter.
To paint the piece, she used Chalk Paint protective paint, by Annie Sloan, and a Hands' stencil from the Annie Sloan Stencil Collection. She made a custom color by mixing 1 part Arles yellow, 1 part Emperor's Silk red, and ½ part Barcelona Orange, and used Pure White Chalk Paint for the stencil.
Rather than fill the drawers with soil, she placed plastic window-box liners with saucers in the drawers, then planted a variety of succulents, which are easy to care for and require little watering.