Project details
Skill
3

out of

5
Moderate
Just be precise with measurements and layout so the door hangs properly and the cabinet is square
Cost
Stained glass panels are about $250
Estimated Time
4 hours, plus drying time
The graphic pattern on this red-and-amber-colored stained-glass sidelight really complemented the Mod-ish furnishings in my apartment. But the window's tall, narrow proportions are what made it ideal for the door of a wall-mounted storage unit for bar glasses that I wanted to put in an awkward recess in my dining room.
Here's the step-by-step for the DIY stained-glass bar cabinet I built:
Step 1
Rip wood to size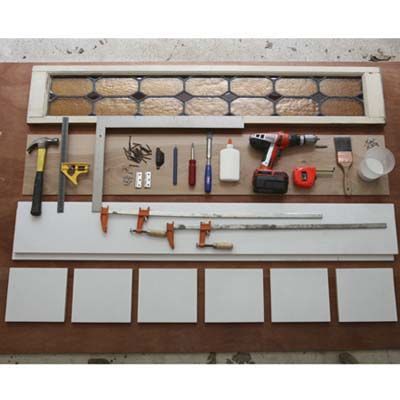 Using a table saw, cut the bar cabinet's 1x preprimed pine sides to the length of the glass door. The ends and shelves should be 1 ½ inches smaller than the window's width.
You can also have the wood cut for you at the lumber yard.
Step 2
Layout placement of shelves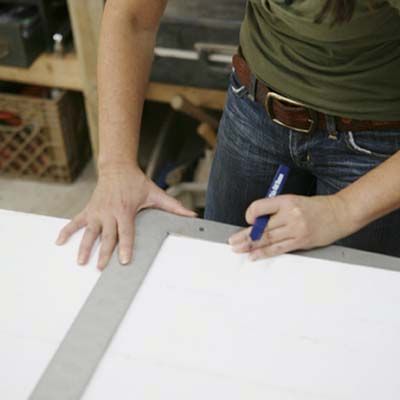 Mark on the sides where the shelves of the stained-glass cabinet will be placed, using a pencil and framing square.
Step 3
Fit pieces together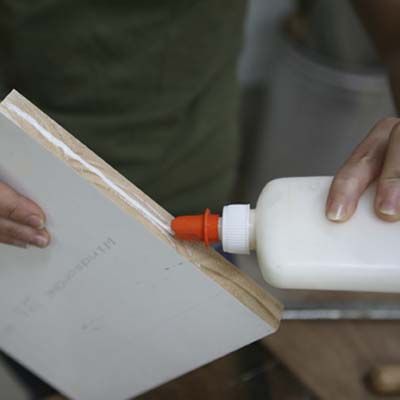 Glue the top and bottom panels between the side walls, then glue in the shelves.
Step 4
Secure with screws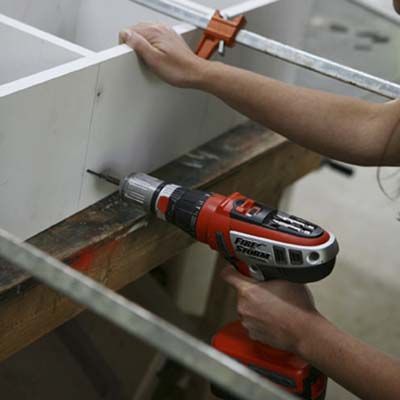 Steady the unit with clamps and drive in finish screws to reinforce the glue.
Step 5
Paint the cabinet
Paint the unit, and let it dry.
Step 6
Attach the back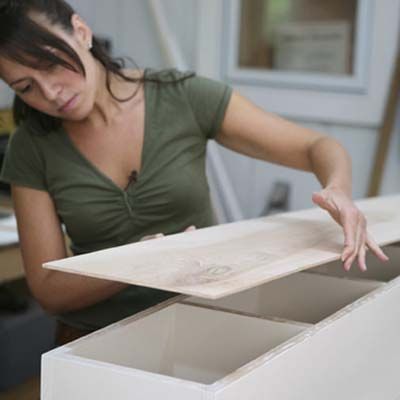 Add a ½-inch plywood back panel secured with glue and steel tacks.
Step 7
Mortise hinges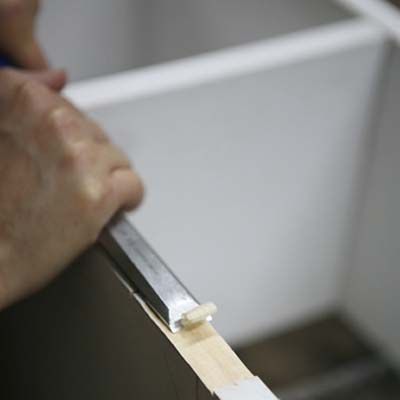 Create mortises for the door hinges by scooping out the wood with a chisel, its
bevel side facing down. Then flip the chisel bevel side up to smooth the surface.
Step 8
Line hinges up with glass panel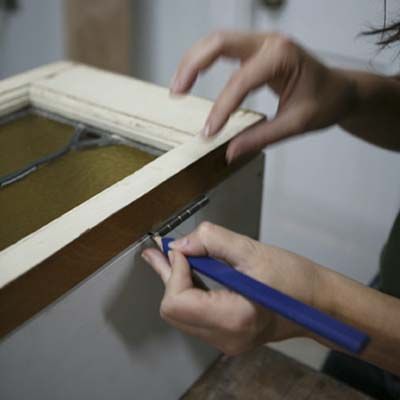 Put the closed hinges in the mortises and place the glass door squarely on top of the cabinet to mark where the hinges line up on its wooden frame.
Step 9
Attach the hardware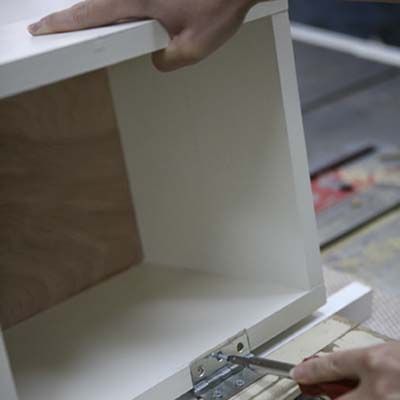 Predrill for the hinge screws, place the cabinet on its side next to the glass, and attach the hardware
Step 10
Add a handle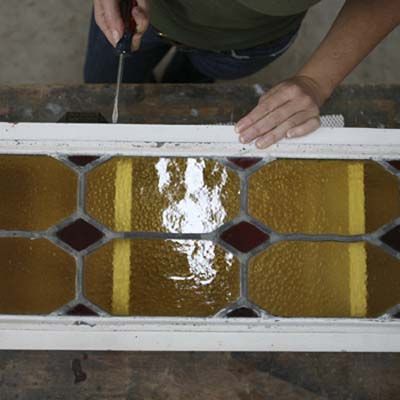 Screw on a handle like this salvaged bin pull for opening and closing the door.
Step 11
Hang the cabinet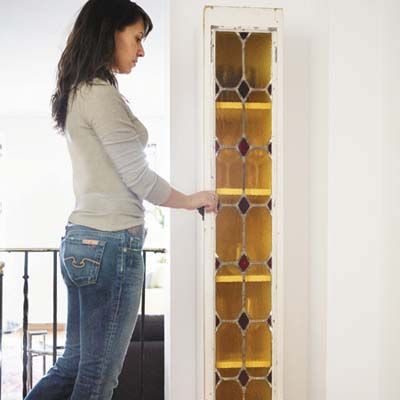 Hang the cabinet with an anchoring system appropriate for your wall type. And load it up with glasses.