Tile Rugs With Good Grip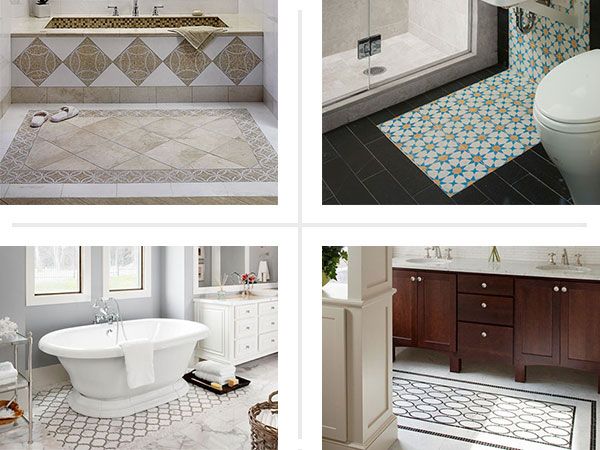 Mosaic floors have been around for several millennia, like the recently restored "Beware of the dog" pattern you can visit in the House of the Tragic Poet, in Pompeii, Italy. (Read more on the restoration from the BBC.) Now the design feature is enjoying a resurgence in popularity with custom and DIY jobs gracing the boards of Houzz and Pinterest. Here, we share 6 tile floor design ideas from real-life installations that will stand the test of time.
Tread Lightly With a Classic Runner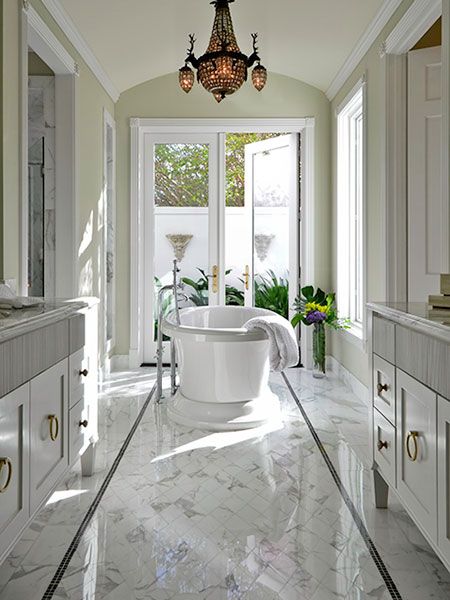 A subtle installation of Artistic Tile diamond-shaped Calacatta Gold tiles—the same material as the perimeter tile—points toward a well-lit soaker. A simple black mosaic border calls out the change of the tile shape within, without jarring the eye.
See how a simple tile border works with basketweave in a timeless master-bath remodel.
Multi-Shape Tile-Rug Border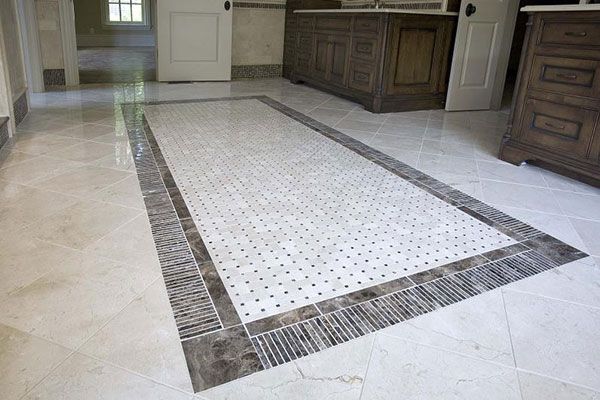 This floor statement won't go unnoticed in this gracious bathroom. A mix of rectangles and squares compose a basketweave of Mission Stone & Tile Crema Marfil/Emperador Dark Dot for an unexpected mix.
Get budget tips on how to shop for basketweave tile.
Beige Bathside Tile Carpet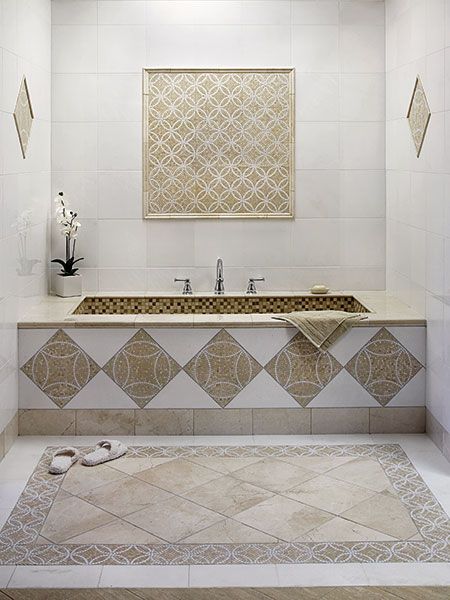 This detailed bath mat is staying put as a tub companion. A mosaic pattern seen on the wall and side of the tub is echoed in the carpet pattern created with polished marble from the AKDO Bursa Beige and Thassos collections.
Don't let the bathroom floors get all the love. Watch our tutorial on how to install a glass mosaic tile backsplash.
Statement Backsplash-Turned-Runner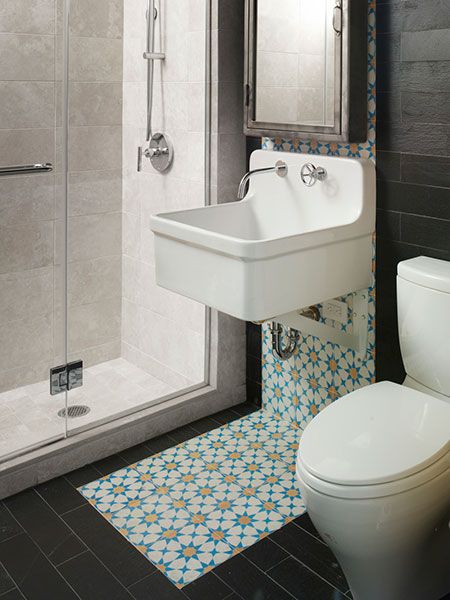 A Marrakesh Design tile installation, executed by Integrated Services with S. Donadic Inc. as the general contractor, stands front and center in an otherwise neutral guest bath designed by Incorporated Architecture & Design. Note that this large, complicated installation is best left to a professional.
Weigh the pros and cons of colorful cement tiles in our guide to kitchen must-haves for less.
Pretty Tile Rug Under a Substantial Soaker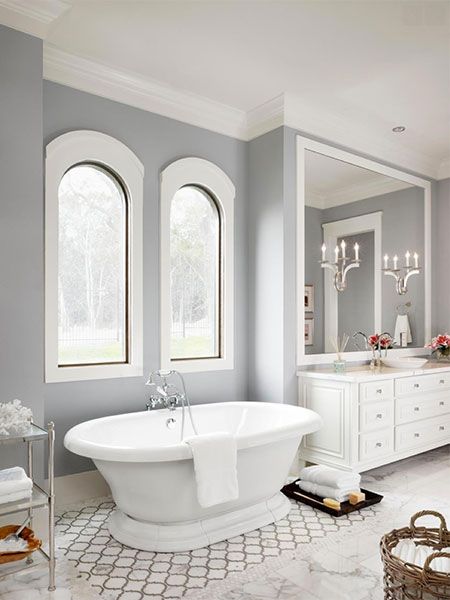 An enviable cast-iron tub in a cozy wall niche gets a little more attention with a tile rug designed by Dy Lynne Décor. The installation, featuring Artistic Tile's Toledo, a marble and glass arabesque design, mimics a trellis area-rug. Be aware that keeping a rug around a tub looking pristine requires more maintenance than elsewhere.
Watch This Old House TV host Kevin O'Connor explain how to refinish a cast-iron tub.
Space-Defining Marble Rug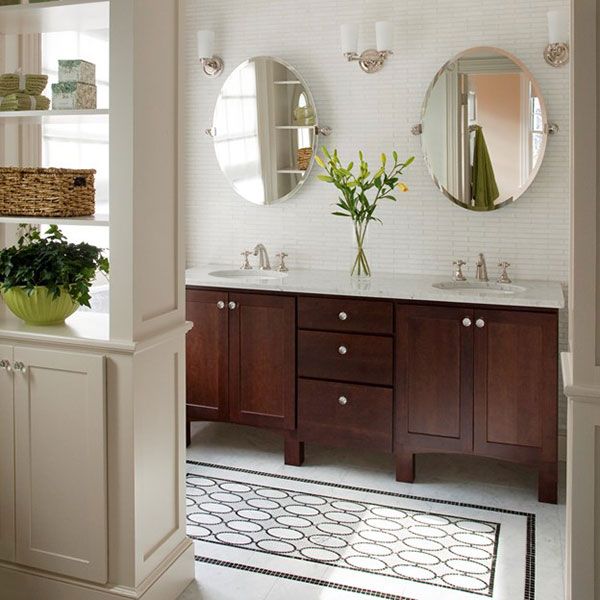 A storage room-divider and a contemporary tile rug help define the double-vanity space. Leave it to a professional to replicate a style like this complicated ANN SACKS Opera mosaic.
Set off a similar space in your bath with a columned room divider and a second sink for your vanity.