High-heel dent
THE FIX: If the heel left an impression without breaking the surface, you can steam it out. Fold a damp dish towel into quarters and lay it over the dent. Set a hot iron on the towel and turn on the STEAM function. After about a minute, check your progress. The steam should cause the wood to swell and even out the dented portion. If necessary, sand smooth and refinish to match the surrounding area. Warning: Steam can turn some floor finishes white, so test this method on a hidden part of the floor first.
Doggie nail marks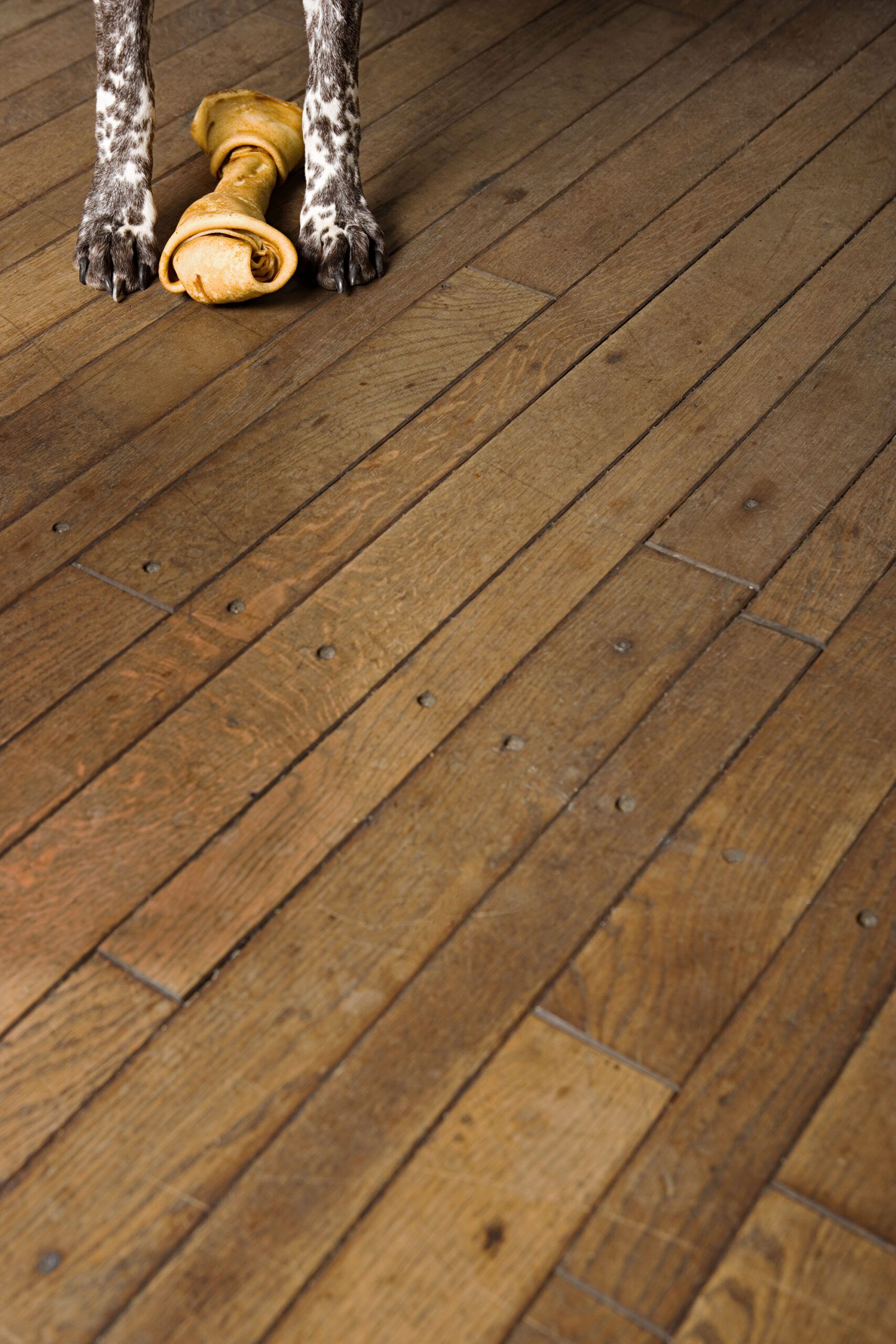 THE FIX: For shallow pet scratches, rub a small amount of tinted paste wax directly into the spot with a clean, soft rag. Let the wax dry, then buff the scratch and the surrounding area so that they blend seamlessly. If your floors have a darker stain, use a paste wax formulated for dark woods, such as walnut.
Dragged-credenza gouge
THE FIX: For a deep scratch that reveals bare wood, use fine-grit paper, working with the grain, to sand the scratch. Rub mineral spirits over the sanded area to pick up any fine dust. Using a plastic putty knife, fill the scratch with stainable wood filler. When dry, carefully sand away the excess with fine-grit paper. Stain to match your floors, then reseal the spot with polyurethane.