Custom-home builder Jerry Effren knows from experience that homes old and new require meticulous planning when it comes to heating, ventilation, and air conditioning (HVAC). Heating and cooling account for more than half of the energy usage in any home,* and the larger the home, the more challenging and expensive it is to keep comfortable. Clocking in at 3,700 square feet, the TOH 2020 Idea House (and now, the place Jerry and his wife and co-designer, Sandy, call home) features vaulted ceilings, open spaces, and multiple levels, so maximizing efficiency would be key to comfort and energy savings.
"The goal with this house was to effectively balance heating and cooling so that everyone is comfortable across the board," says Jerry. "The majority of living happens on the ground floor; having a customizable zoned system means we can tailor our needs from room to room, and we don't waste energy on spaces that aren't being used as often." Here's how he achieved that goal.
*U.S. Department of Energy, 2010
The heart of the HVAC system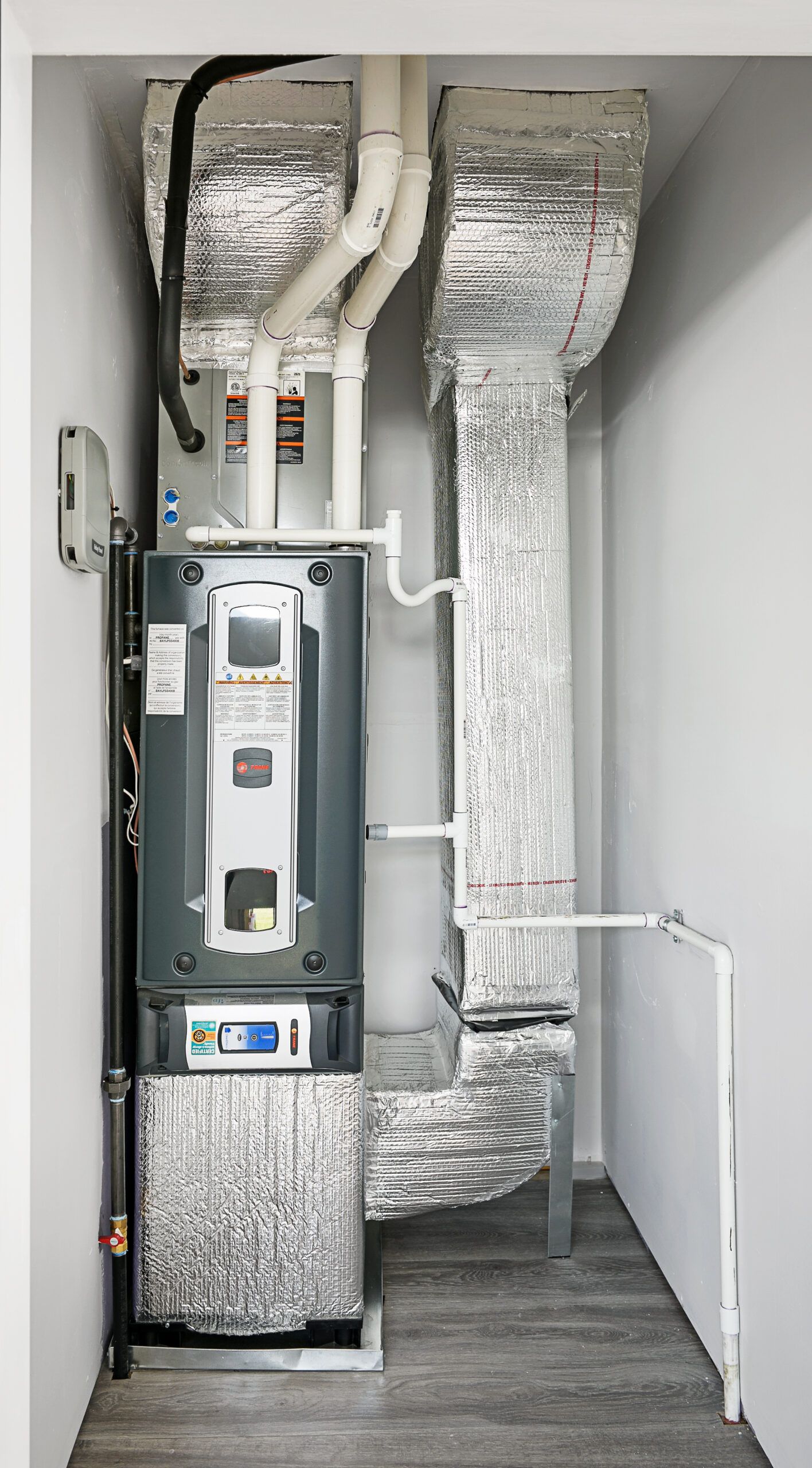 Jerry's approach included installing three Trane S9V2 gas-powered furnaces, two in the basement, and one in the upstairs mechanicals room. The industry-changing cabinet design of the S-series furnace is made to accommodate almost any space, and it's certified to be airtight to less than 1%.
"This furnace is not only super efficient, but it's quiet, too—especially important for the unit upstairs that sits in such close proximity to guest bedrooms and living space," says Jerry.
Pro Tip: A furnace's gas efficiency is rated in AFUE—a measurement of how efficiently it converts heat to energy. Trane's S9V2 furnace is rated at 96% AFUE, providing energy savings in both winter and summer. If your furnace is more than 15 years old or rated 80% AFUE or less, it may be time to replace it. Talk to your local Trane dealer to find out which system is right for your home.
Keeping cool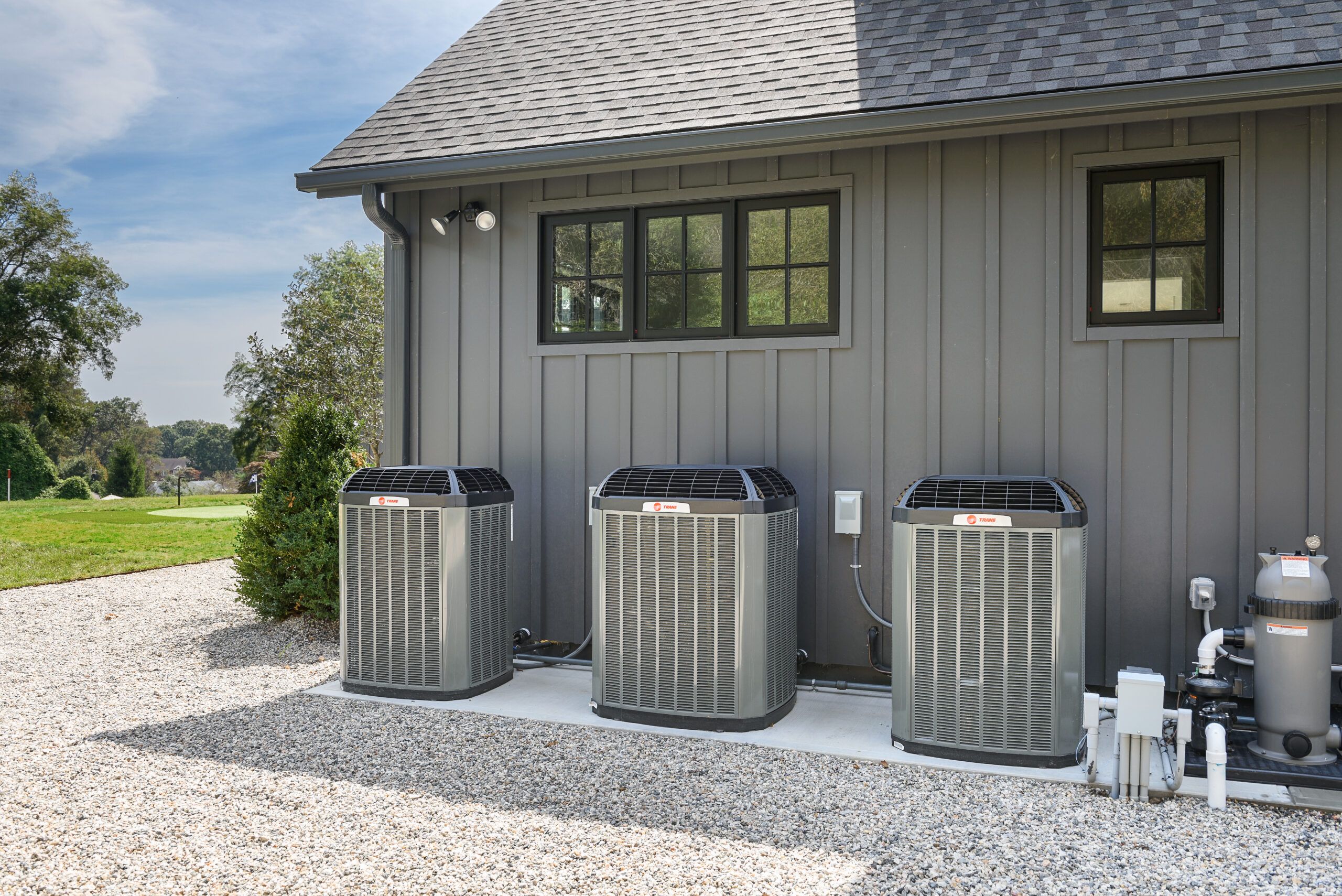 The most common setup for modern houses is a split system, which includes an inside-the-home evaporative heat exchanger and an outdoor condensing unit heat exchanger.
"For a home of this size, we needed three units to accommodate all of the zones," says Jerry. Shown here, Trane's XV20i TruComfort™ Variable Speed units automatically adjust to maintain constant and consistent speeds, avoiding temperature swings and energy-use spikes. Jerry was especially impressed by the quiet performance of the outdoor condenser units. With a running fan 4 dB below the nearest competitor's minimum, "these are really quiet; we spend a lot of time outside and you can barely tell they're on."
SEER Smarts: The XV20i TruComfort Variable Speed system is one of the industry's most efficient systems, with ratings up to 22 SEER. SEER measures air-conditioner or heat-pump cooling efficiency; a higher number means greater efficiency and lower energy costs. If your air conditioner is over 10 years old or rated 10 SEER or less, it's probably time for an upgrade.
Cleaner, healthier indoor air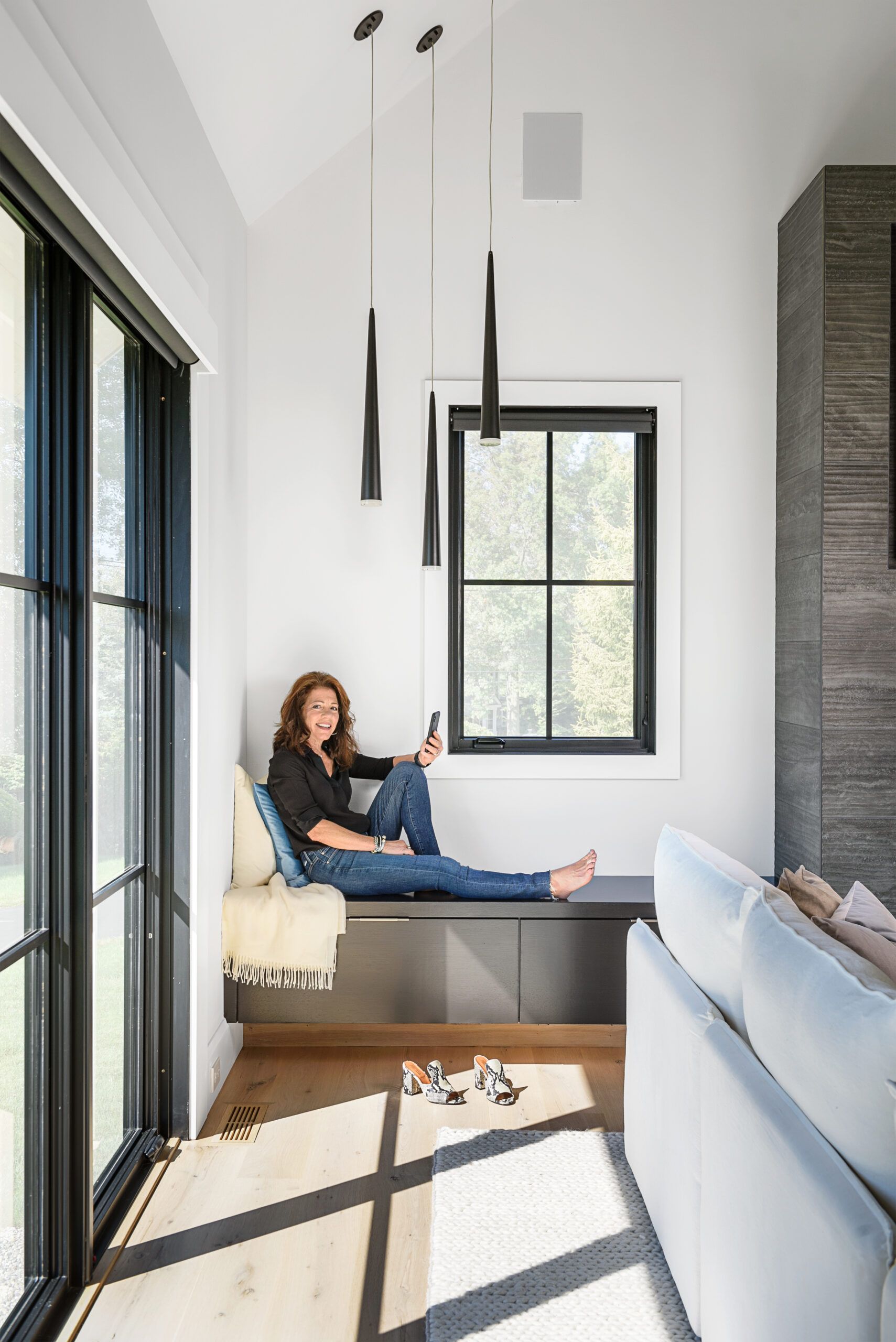 With Americans spending more time than ever at home, indoor air quality has become an issue of ever-increasing importance to builders and homeowners alike. At the Farmhouse, Jerry opted to add the Trane CleanEffects Air Cleaner to the HVAC system. Asthma and Allergy Friendly® Certified by the Asthma and Allergy Foundation of America, CleanEffects filters incoming air to eliminate dust, pollen, and other irritants for a cleaner, healthier indoor environment.
CleanEffects sets the standard in air quality, using revolutionary technology that removes up to 99.98% of airborne particles, including those as small as .1 micron, making it eight times more effective than even the best HEPA room filters and up to 100 times more effective than a standard 1-inch filter.
And speaking of filters, Jerry says, "The best part is that there are never any replacement filters to buy. There's a clearly visible indicator on the outside of the unit that reminds you when it's time to clean, and you just vacuum or rinse the filters once every three to nine months."
Connectivity and control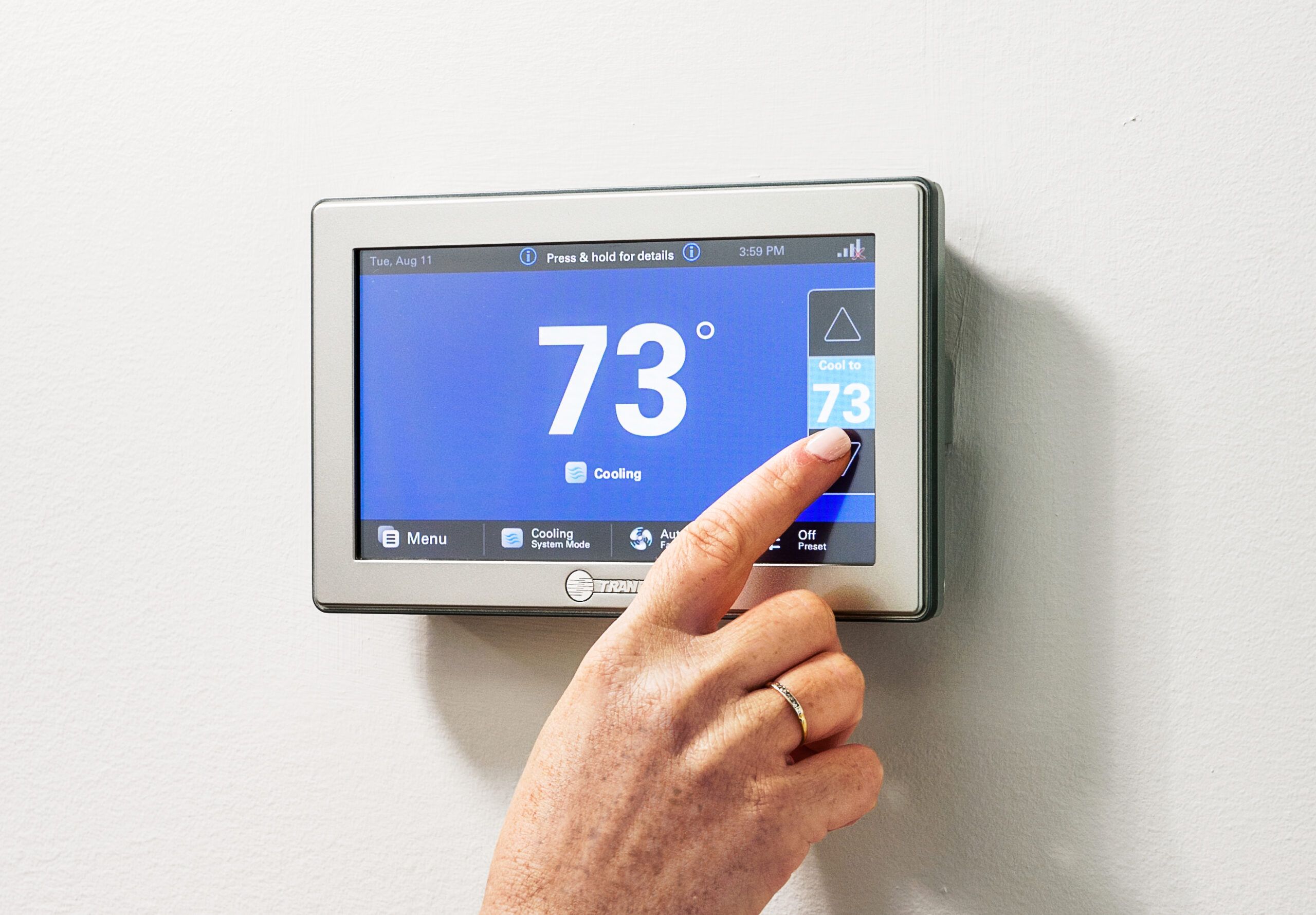 Thermostats are generally split into two classifications: traditional or connected controls. Connected controls can be integrated with other smart-home systems and learn over time how to most efficiently heat and cool your home.
Featured here, the Trane ComfortLink II XL1050 Smart Thermostat with Zoning Control combines zoning technology and a home automation hub to remotely control your home, comfort, and energy use. Easily accessible from a smartphone, tablet, or computer, the XL1050's built-in Nexia bridge gives you the flexibility to control over 200 smart-home devices—such as lights, locks, and garage doors—from anywhere with the Nexia app or with the convenience of your voice through an Amazon Alexa- or Google Home-enabled device.
Jerry especially appreciates the large, full-color touch screen and easy-to-use controls. "With this system I'm able to program up to four schedules a day, seven days a week."
Real-time diagnostics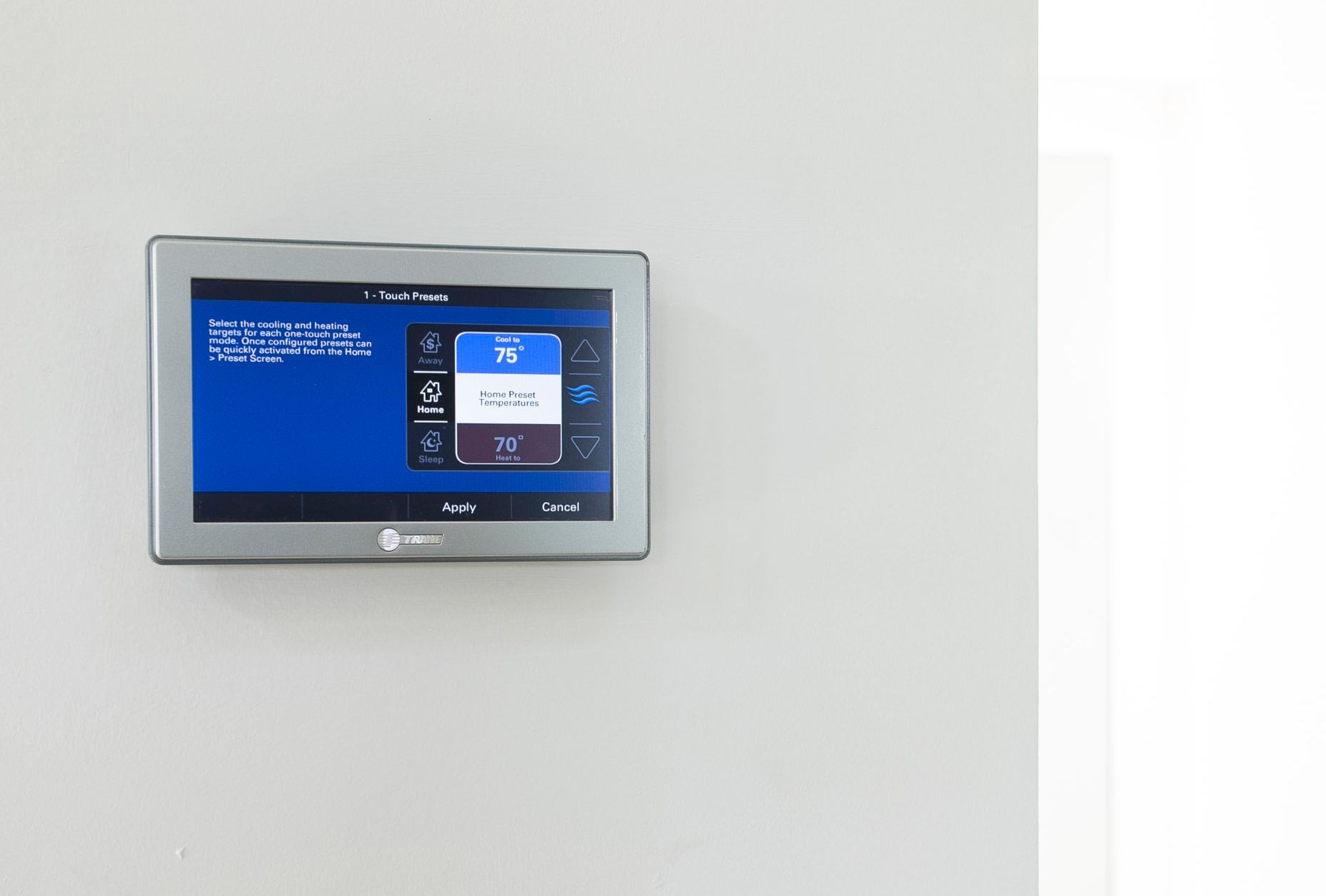 The Trane ComfortLink II XL1050's built-in Nexia bridge monitors your HVAC system in real time, and, with your permission, can alert your Trane dealer if there's an issue. With connected controls, your system's info is remotely accessible for your dealer, who can then virtually peek into your system to evaluate performance and troubleshoot any issues.
*Nexia remote climate access is included with the purchase of a connected control. Adding smart-home devices to your Nexia system may require a monthly subscription. Ask your Trane dealer for details.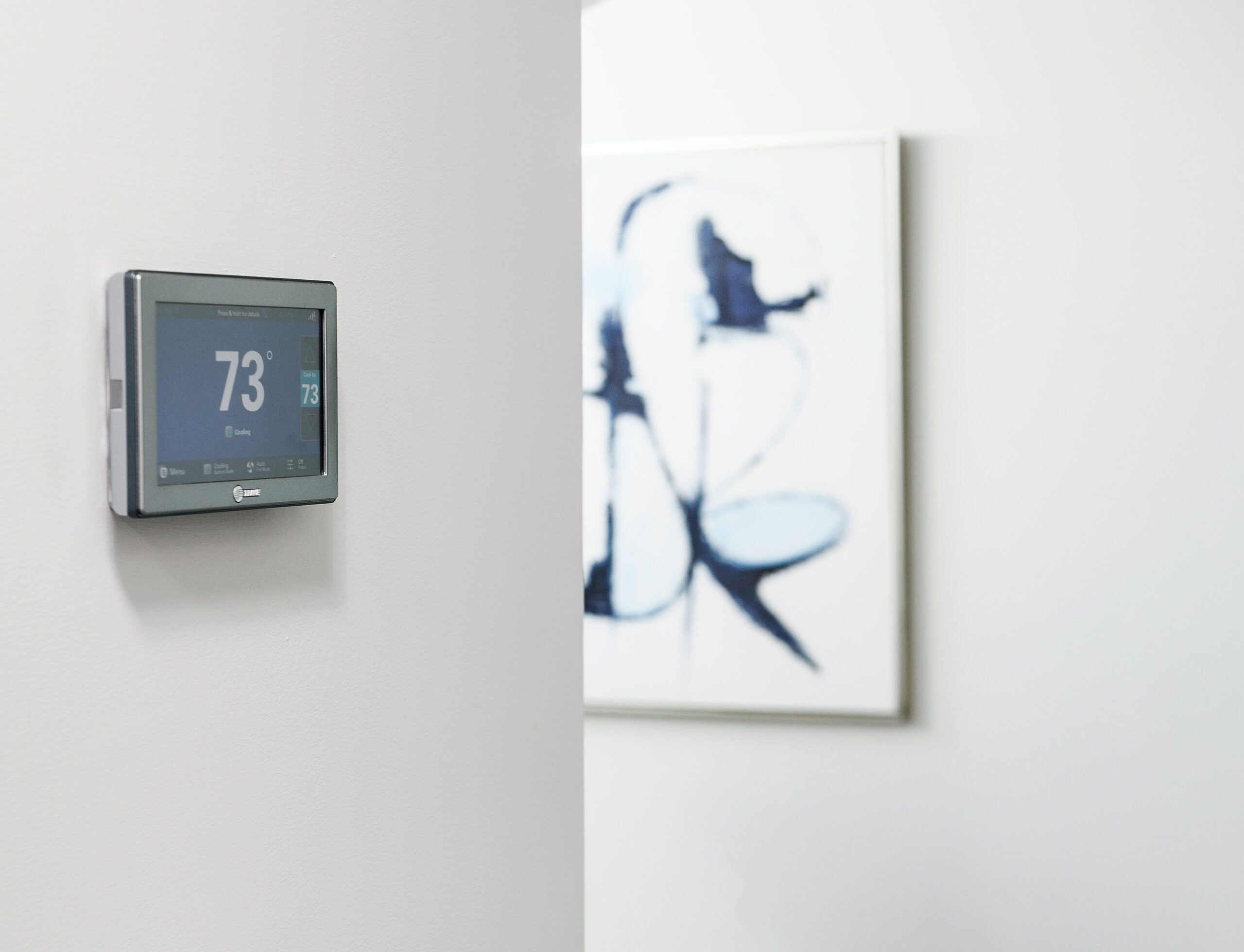 Trane residential systems have been recognized for the sixth consecutive year as "America's Most Trusted HVAC Brand." Talk to your local Trane dealer for a detailed evaluation and a recommendation for the heating and cooling solution that's right for you.