Each year, hundreds of people in the U.S. are electrocuted in their own homes.* In older homes, outdated electrical work may not be up to code, and today's greater electrical needs can result in overloaded circuits. Improperly used extension cords, faulty or damaged wiring, and poorly insulated wires can lead to electrical fires.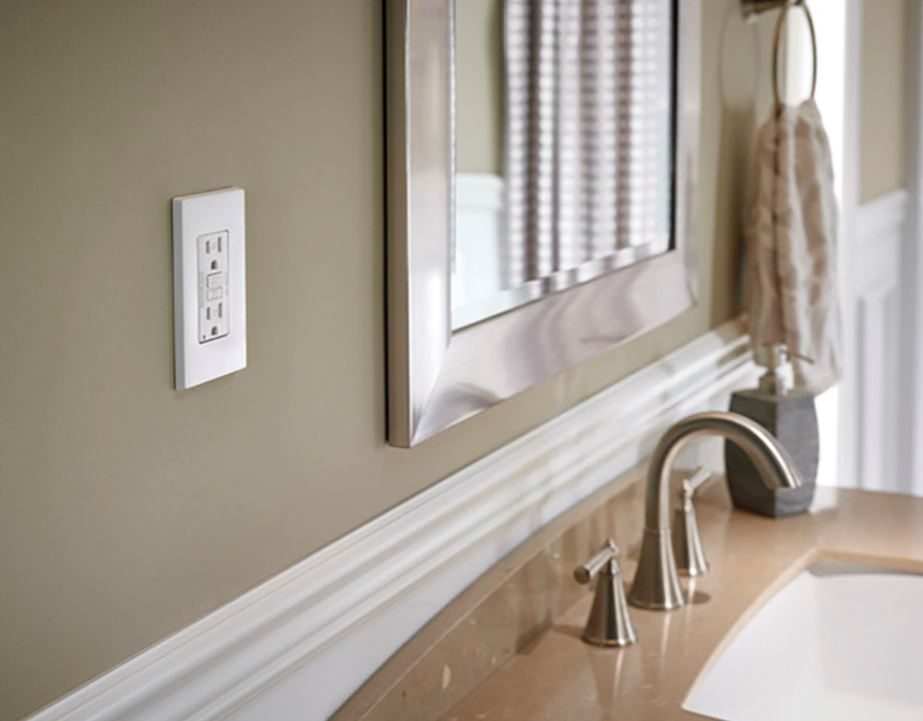 The good news is, there are devices that are designed to help. More than half of the 28,000 electrical home fires and nearly 70% of the 400 electrocutions that occur in the U.S.* every year could have been prevented with two inexpensive, DIY-friendly safety devices: AFCI (Arc Fault Circuit Interrupter) outlets and GFCI (Ground Fault Circuit Interrupter) outlets.
*National Fire Protection Association; Electrical Safety Foundation International (ESFI)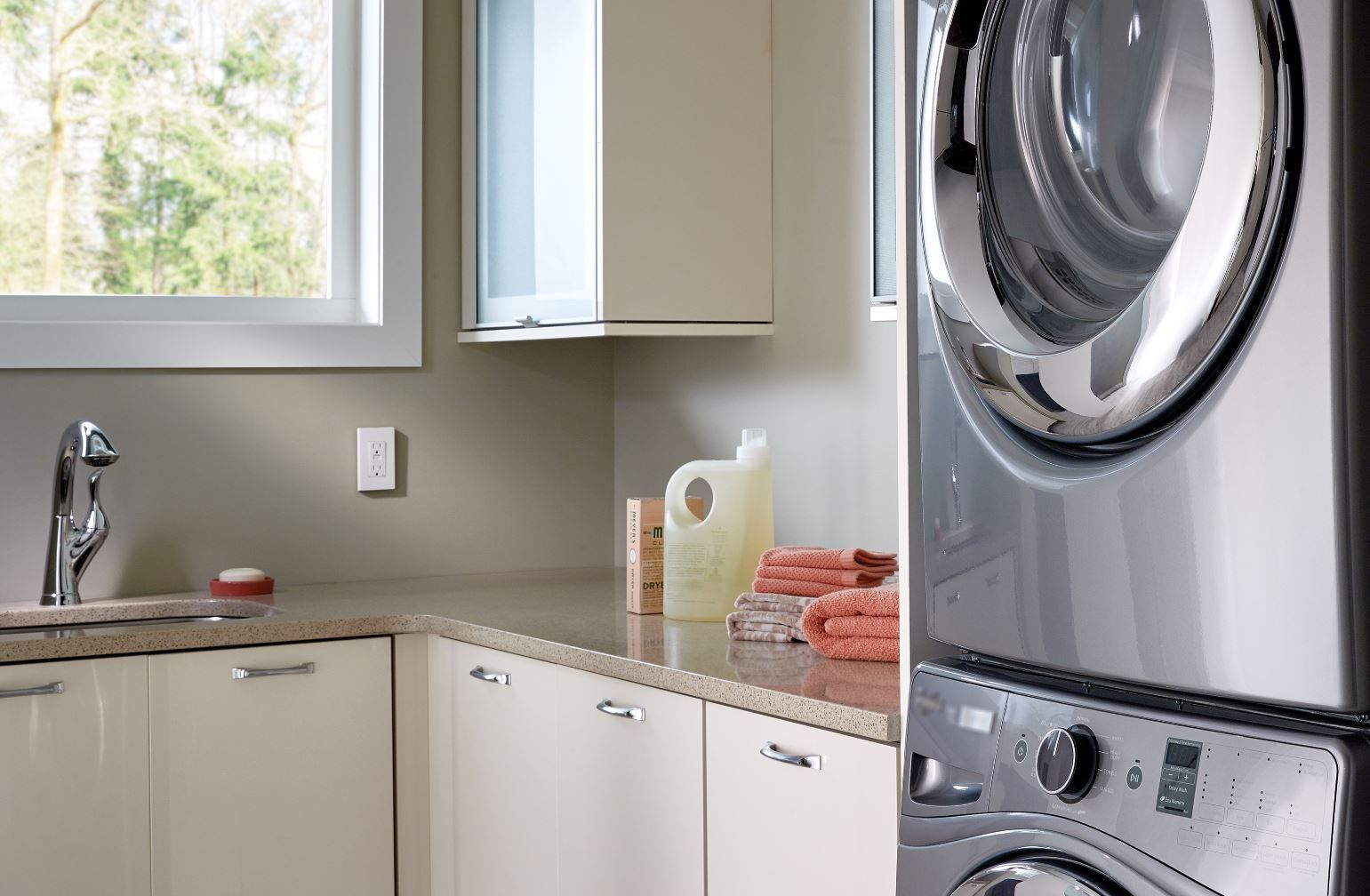 The Ground Fault/Arc Fault Difference
Ground faults occur when electricity escapes bare, damaged, wet, or poorly insulated wires and takes a shortcut to the ground. If your body provides the path to that ground, you could be shocked or electrocuted. Arc faults happen when electricity crosses a gap between damaged wiring such as loose, corroded, or overloaded connections in walls, appliances, and cords. The resulting high-intensity heat can ignite surrounding materials, including framing and insulation.
Devices That Can Protect Your Home and Family
There are three protective devices that are designed to detect faults and quickly break the connection, helping to protect both your home from electrical fire, and your family from shock and electrocution.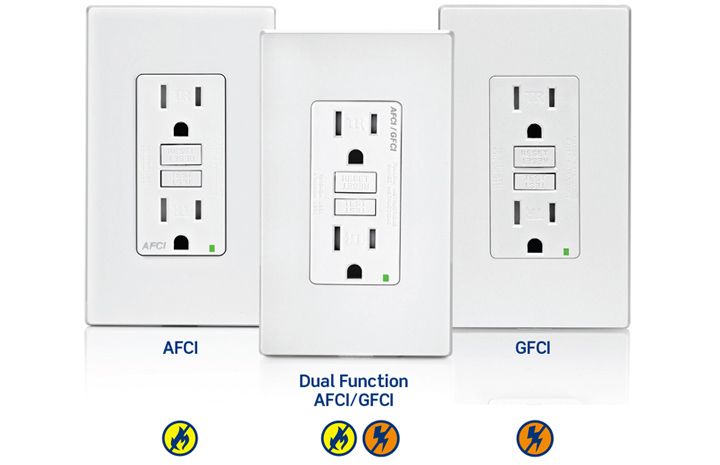 1. An AFCI outlet protects against fires by detecting arc faults, which create heat. Arcing often occurs in damaged wires. AFCI's are required in areas such as bedrooms and family rooms.
2. A GFCI outlet protects against electric shock caused by ground faults. GFCI's are required in any area with an increased risk of electrical hazards, such as areas where water is present, like bathrooms and laundry rooms. GFCI's can also be used as a replacement option for ungrounded outlets in any area of the home.
3. A Dual-Function AFCI/GFCI receptacle combines the important safety features of both AFCI's and GFCI's in a single device that can distinguish between a trip caused by a ground fault and one caused by an arc fault. These devices are a requirement in the latest National Electrical Code in certain areas of the home when replacing an outlet.
Many electrocutions and electrical fires can be prevented by recognizing the warning signs and taking immediate action to resolve issues. The best way to discover what those issues may be in your home is to conduct a whole house electrical audit. The experts at Leviton have compiled the following checklist that you and/or an electrician can follow to conduct an electrical audit of your home.*
CLICK HERE FOR PRINTABLE CHECKLIST
* Disclaimer: One should always follow/comply with local code requirements. With this list, we are making a general recommendation of what to look for, but local jurisdiction has final say on what is needed.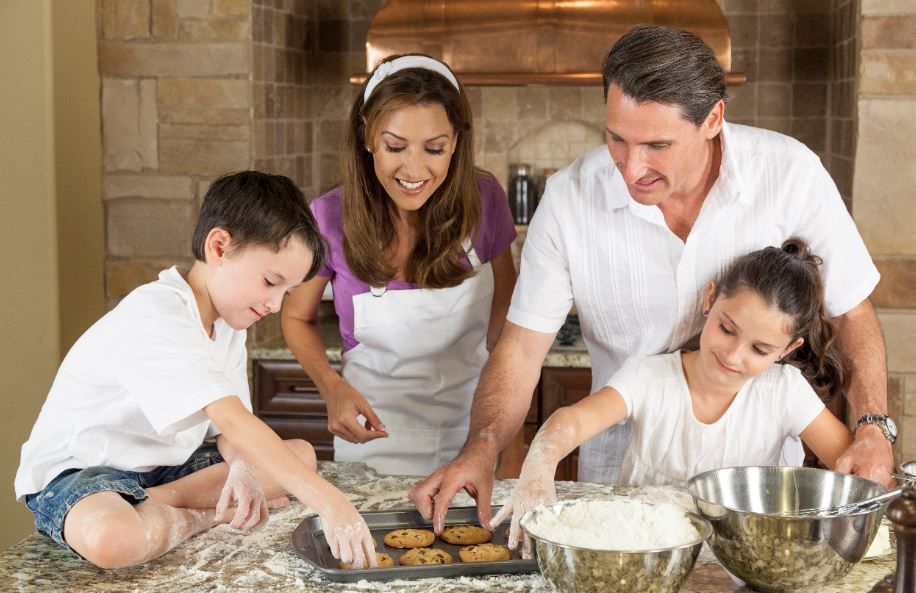 Safety First and Foremost
Leviton takes safety seriously. Our product solutions in categories including AFCI and GFCI have been designed to help protect your home and family from electrical fires and shock. To learn more, visit Leviton.com/homesafety, or check out our Safety Blog.