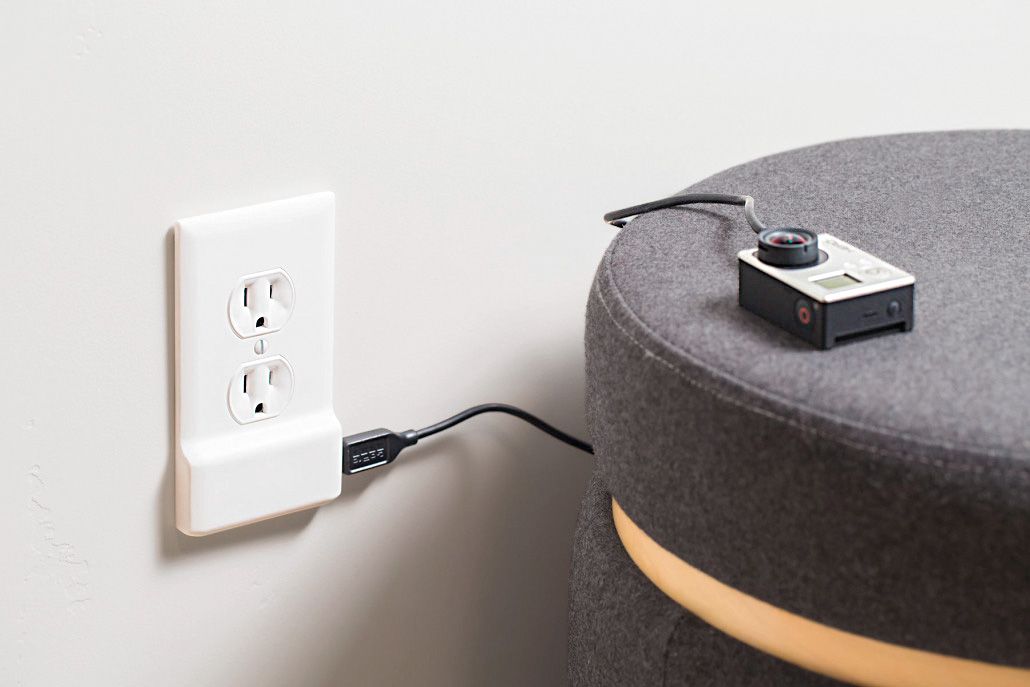 If your phone, tablet, and laptop chargers have a way of migrating around the house (and disappearing), consider building in a USB port—or several. The easiest way to add one while preserving all your electrical sockets is to swap in a cover plate with a built-in USB port on the side, like the SnapPower USB Charger ($20; SnapPower). No rewiring is required: The device's contacts draw power directly from the receptacle's terminals.
Option No. 2, only slightly more complicated, is to replace a standard receptacle with one that has built-in charging ports, like Leviton's T5632 USB charger receptacle ($32; Amazon). It's a DIY job as long as you see three wires; if not, you may need to call in an electrician.
With a USB combo receptacle you may get a faster charge, too. All ports come with an amp rating, which ranges from 1 to 4.2. The higher the rating, the faster the charge; there's no risk of a device being fried, however, since ports tailor their output to what's plugged in to them.
Note that if your family charging station is in the kitchen, you can't install either outlet upgrade on a GFCI.
And if your house was built before 1940, check the depth of the outlet box before buying a combination USB-port receptacle; it won't fit in a box less than 1 ½ inches deep. But in that case, a USB cover plate should work just fine.
Shown above: Leviton T5632 lets you set up charging stations almost anywhere, without losing an outlet.