Driveway Surfaces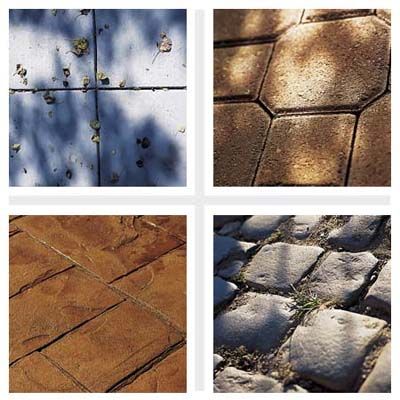 Never underestimate the importance of a well-planned driveway. Done right, it should be wide enough to navigate, strong enough to withstand occasional delivery trucks and graded so water slides off like rain from a roof. A good driveway also complements the house and is a pleasure to traverse.
Start by planning the route from the road to the garage thoughtfully. A curve or two takes up more land but lends grace. Drives should be at least 10 to 12 feet wide at straight runs and 14 feet wide at curves, says This Old House landscape architect Tom Wirth. If the drive is long, provide a 12-by-18-foot (or larger) space at the top for turning around; this can double as guest parking. To make sure there's enough room, do what Tom does: Make a scale model of the cars and driveway first. "We slide the models around on the drive and make sure the turning radii are generous."
Prevent puddling by angling the paved surface slightly downhill. Or create a crown: The center of the drive is built up so water flows down the sides into the soil or drainage channels.
A drive that's too steep is slippery and dangerous. Never exceed a rise of 15 feet per 100 feet of distance (a slope of 15 percent). If the driveway must wind up a steep area, add curves to lessen the slope, or cut into the hillside.
The surface material should fit the character of the house and the landscape. Depending upon where you live, it should also stand up to snowplows, road salt and fluids, such as oil and antifreeze, that leak from cars.
Plain concrete
Cost: around $2.50 to $4.50 square feet
Provides a low-maintenance, level surface that's easy to plow (also good for basketball and skateboarding). Concrete will stain and breaks down with exposure to road salt.
Prices, based on national averages, are per square foot and include labor and materials.
Pavers Concrete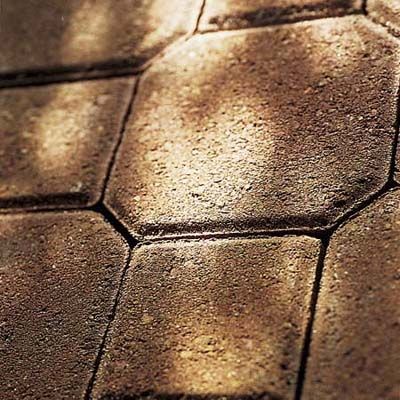 Cost: around $6 to $10 square feet
Cast-concrete units, available in a range of colors, come in interlocking shapes that make them easy to install. If a paver is damaged or broken, it can be replaced without sacrificing the entire driveway.
Crushed stone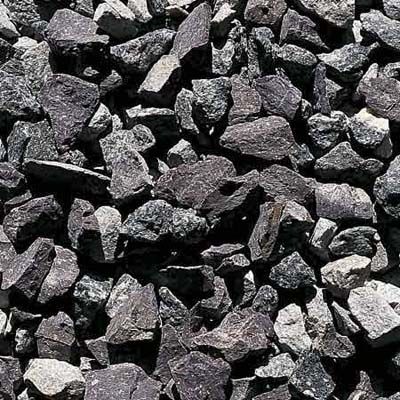 Cost: around 50 cents to $1.25 square feet
Chief advantages are low cost and rustic look. Type of stone varies with location; it's often shale, sandstone or granite. Potholes form easily. Hard to shovel or plow without stripping away stone.
Pigmented Concrete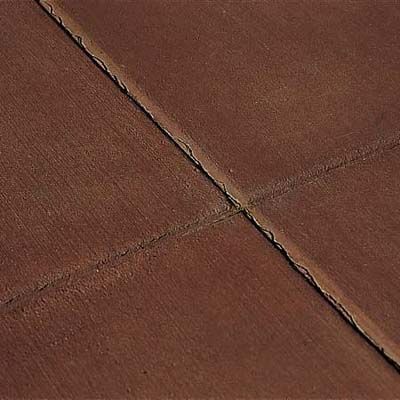 Cost: around $4 to $5 square feet
Colors (there are hundreds to chose from) are mixed into the concrete or dusted on while it is wet. The latter yields stronger hues but chips reveal the gray beneath.
Acid-Stained Concrete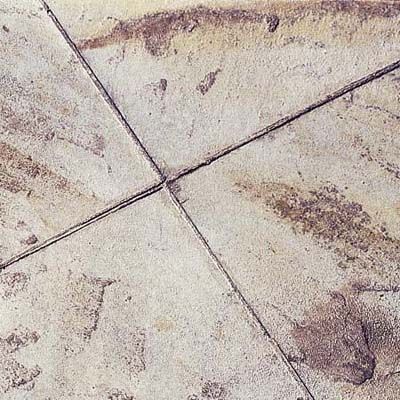 Cost: around $3 to $6 square feet
Stain penetrates the top 1/8-inch of concrete to impart color. Multiple colors may be combined to give the appearance of stone. Colors fade and wear over time.
Cobblestone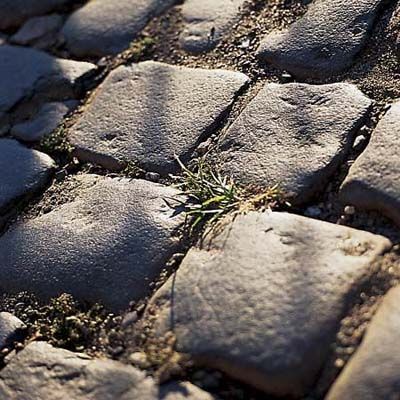 Cost: around $10 to $14 square feet
Belgian block (cut granite squares) or rounded river rock is expensive but looks pretty. Plants shoot up through interstices. Uneven surface makes snow-clearing difficult.
Stamped Concrete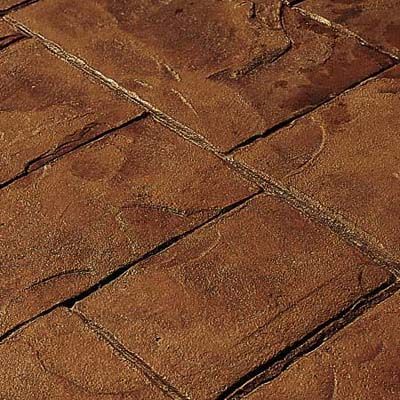 Cost: around $6.50 to $8 square feet
Wire mats pressed into wet concrete leave texture that imitates cobblestone, slate or brick. The concrete is typically stained or pigmented as well. If not done right, the result looks hokey.
Exposed Aggregate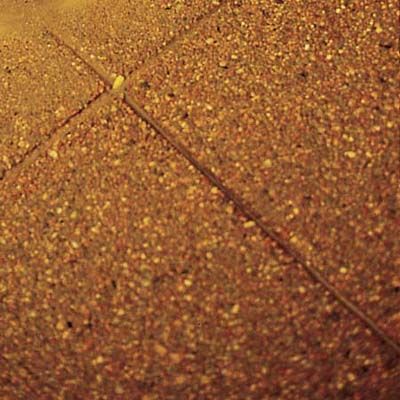 Cost: around $4.50 to $6.50 square feet
A layer of concrete is washed from the surface to reveal the color and texture of the aggregate (gravel) beneath. The uneven surface promotes freeze/thaw damage; acrylic sealers protect.
Gravel Stones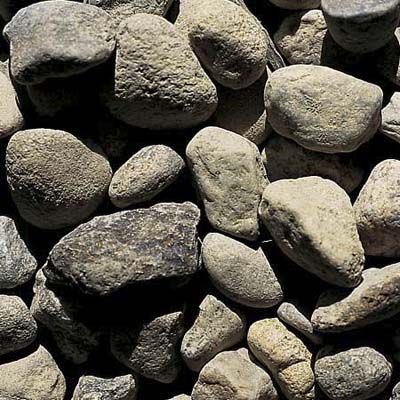 Cost: around 75 cents to $1.25 square feet
Rounded surface is easier on tires and bare feet than jagged crushed stone. Requires a border to hold it in place and a fabric ground cover to prevent plants from sprouting through.
Plain Asphalt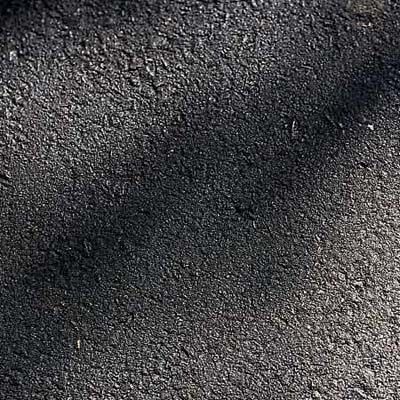 Cost: around $1.25 to $2.50 square feet
A mix of aggregate and asphalt laid over a gravel base. Must be sealed regularly with asphalt emulsion to prevent brittleness. Difficult to get neat-looking edges.
Chip Seal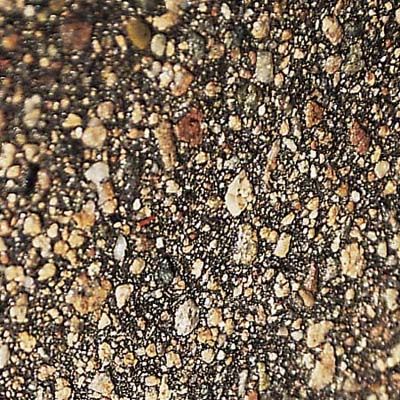 Cost: around $2 to $3.50 square feet
Gravel is rolled into a sticky top layer of asphalt emulsion. The surface has more texture and color than plain asphalt, but stones are apt to loosen with freeze/thaw cycles and plowing.
Pavers Brick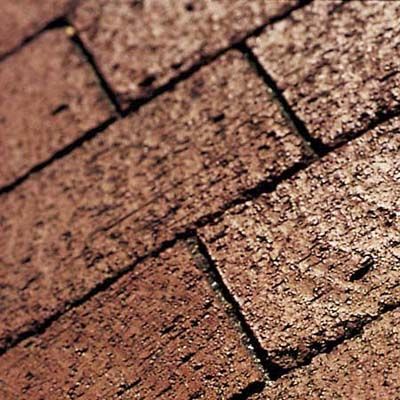 Cost: around $7 to $10 square feet
Hard-fired brick is attractive and stands up well to traffic, but irregularities in the surface make it susceptible to weather damage. Inconsistent shapes and sizes make it hard to install.
Stamped Asphalt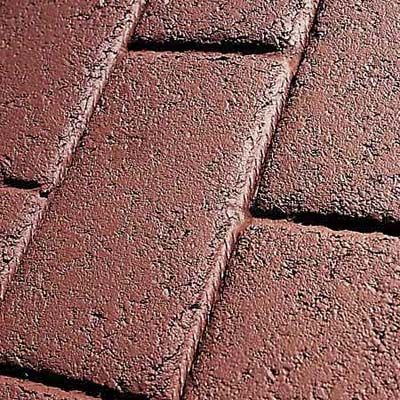 Cost: around $3 to $5 square feet
Wire templates pressed into fresh asphalt leave a textured surface that imitates brick. Can be deformed by heat and pressure; as with stamped concrete, the finish often looks fake.
Colored Asphalt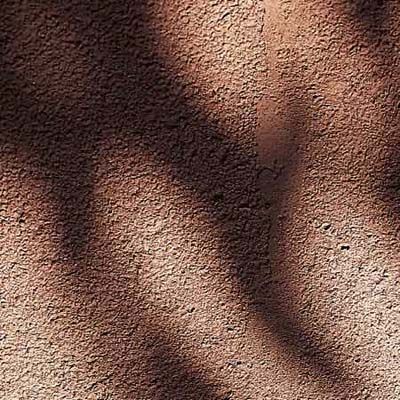 Cost: around $2 to $3.50 square feet
Powdered pigment dissolved in an asphalt-based sealer provides color. Pigment must be reapplied every 2 to 5 years, as color breaks down with wear and weather.
Crushed Brick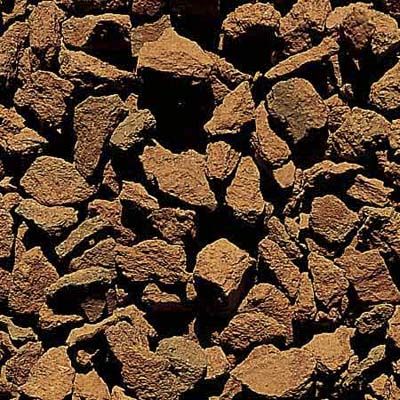 Cost: around $3 to $4 square feet
Used for garden paths, crushed brick crumbles to dust with wear. It's pretty but hard to clear snow from without taking up a lot of the material. Not readily available in much of the country.