Project details
Skill
1

out of

5
Easy
requires some skill with a wet saw
Cost
Roughly $50 to $100, depending on the size of the hole
In this video, Ask This Old House landscaping contractor Roger Cook teaches a homeowner how to fill a pothole in an asphalt driveway to make it safe.
Steps for Repairing a Pothole:
Use a shovel to dig out the excess rock, dirt, and other debris until you reach subsoil.
Use paver base to fill in the hole, compacting it with the tamper every 2 to 4 inches until you're within 2 inches of finished grade.
Cut the edges around the rough hole to make a cleaner surface, using a wet saw with a diamond blade.
Dig out any remaining excess of rock, dirt, and debris.
Use a high-performance blacktop repair, which is a mix of stone and asphalt binder to fill in the hole.
Put it down in 1.5-inch-thick layers and smooth it out.
Compact each layer until the patch meets the edges.
Let it sit 3 to 4 weeks before making any turns on it with a car.
Fill Asphalt Driveway Cracks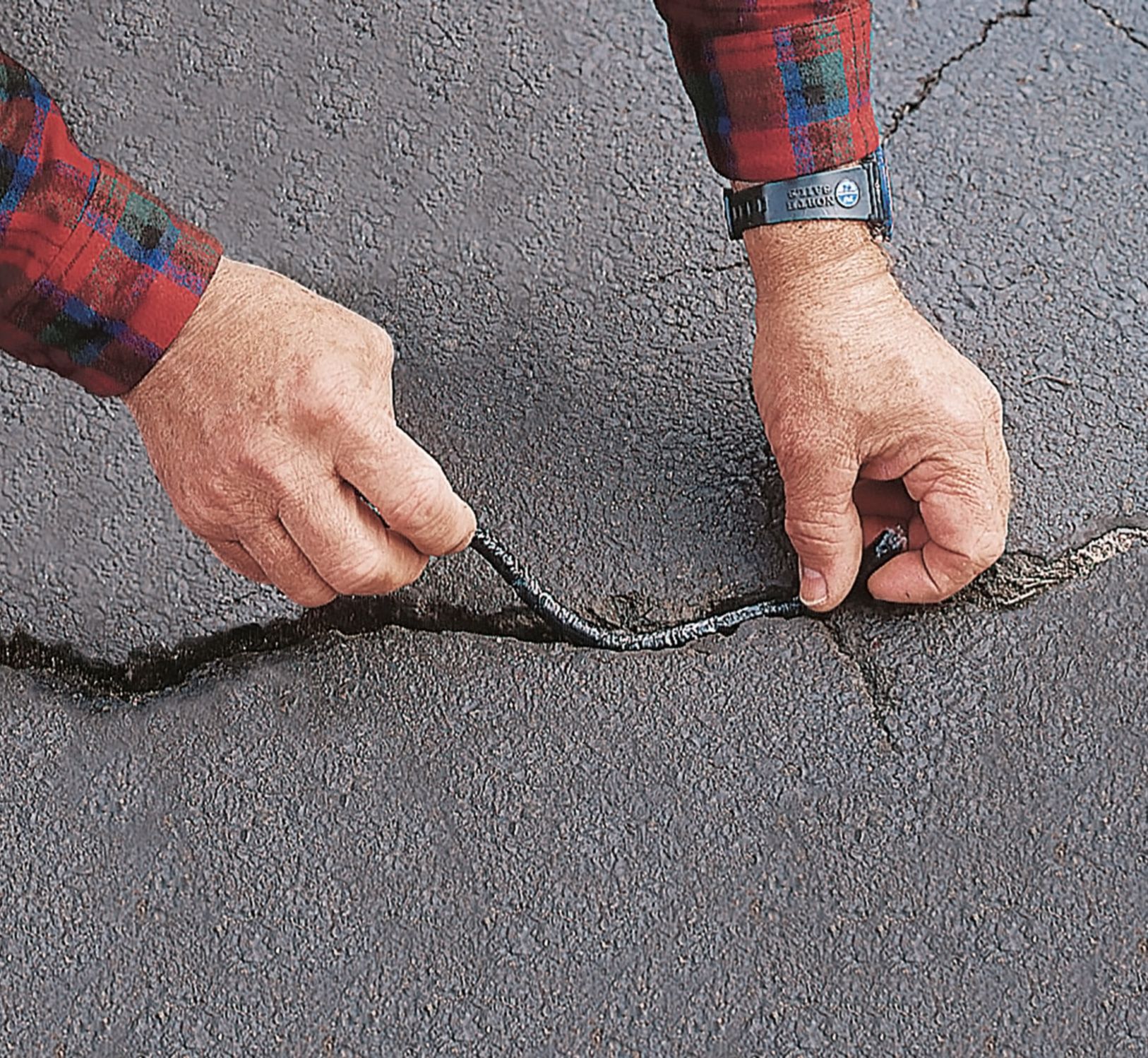 Those fissures hold water, which can break up pavement when it freezes, and create a perfect home for weeds.
Before temperatures dip below 60 degrees F, and after you clean out the weeds and debris, fill cracks between ½ inch and 1 inch wide with a meltable crack sealer, like those made by Dalton Enterprises.
Press the rope-like sealer into the cracks just below the surface, as shown, then use a propane torch to melt the self-leveling sealer and permanently bond it with the asphalt.
---
Tools: