Get This Look! Make This Rich Teal Your Fall Color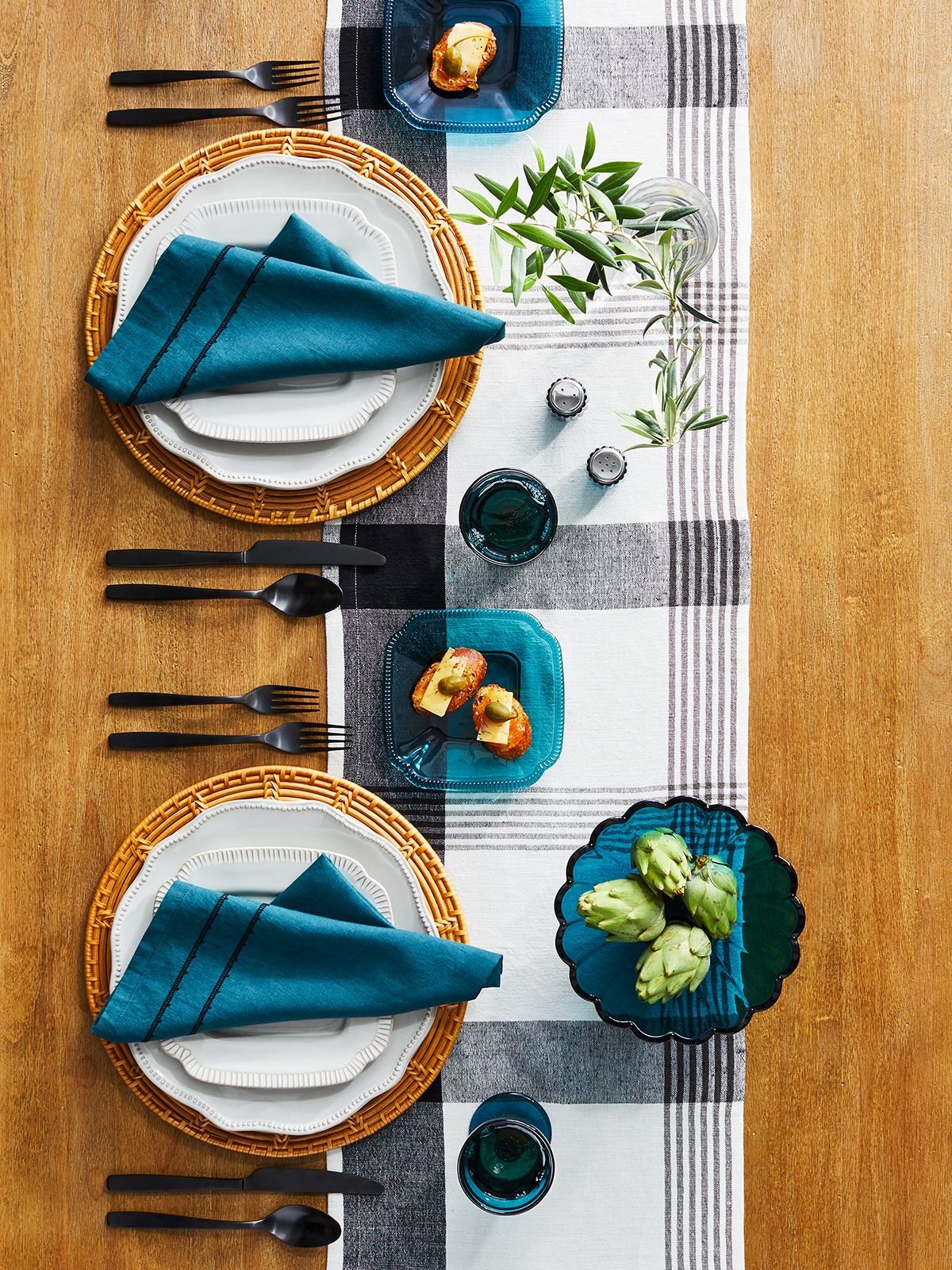 These deep teal napkins and blue glass dishware are a gorgeous departure from traditional fall colors. In this photo, the Plaid Table Runner in Sour Cream is used (About $13; Target). For everything you need to get this look (including the runner alternative shown here), just keep reading.
Scallop Beaded Dinner Plates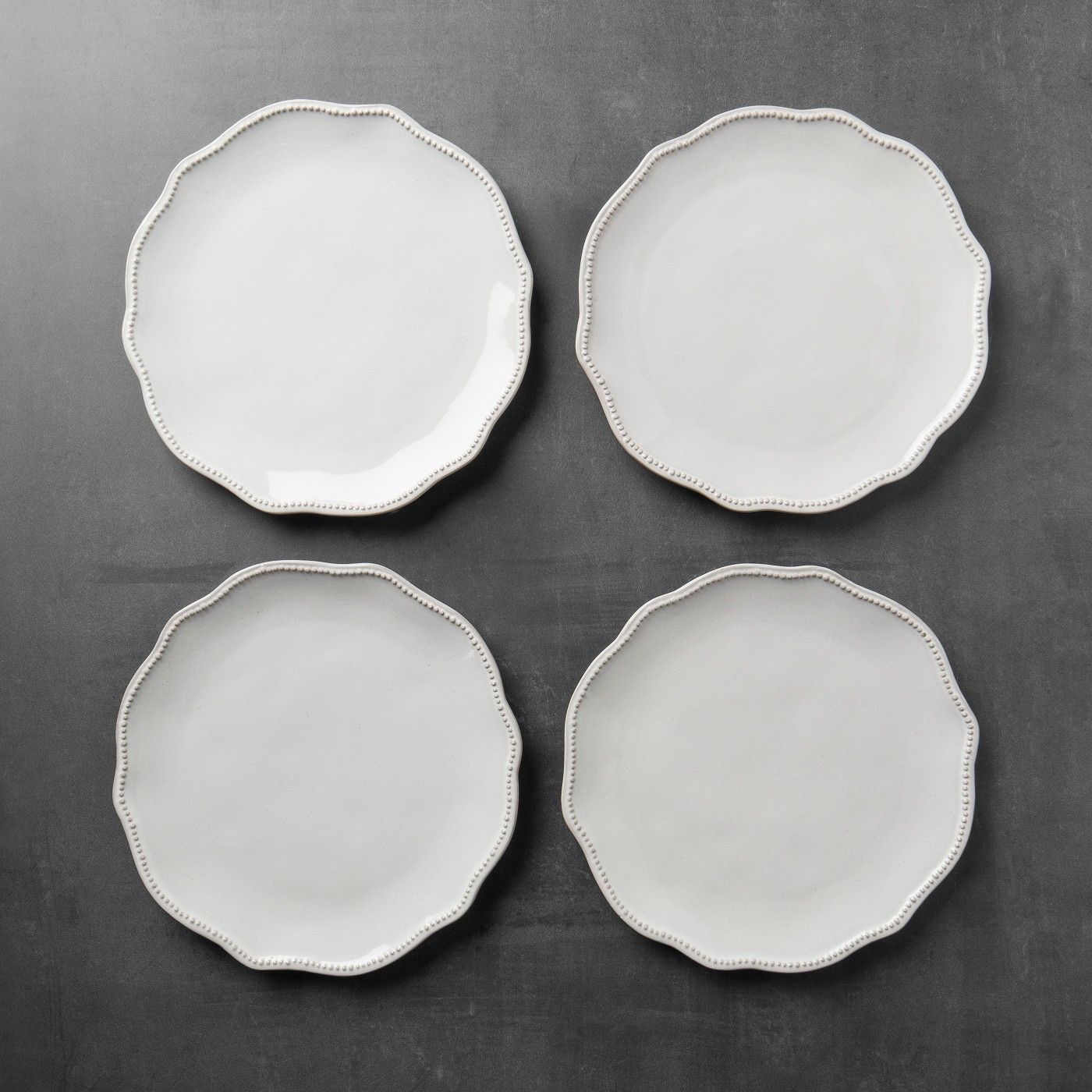 Add a touch of cottage charm to this modern tablescape.
About $23.99; Target
Textured Salad Plate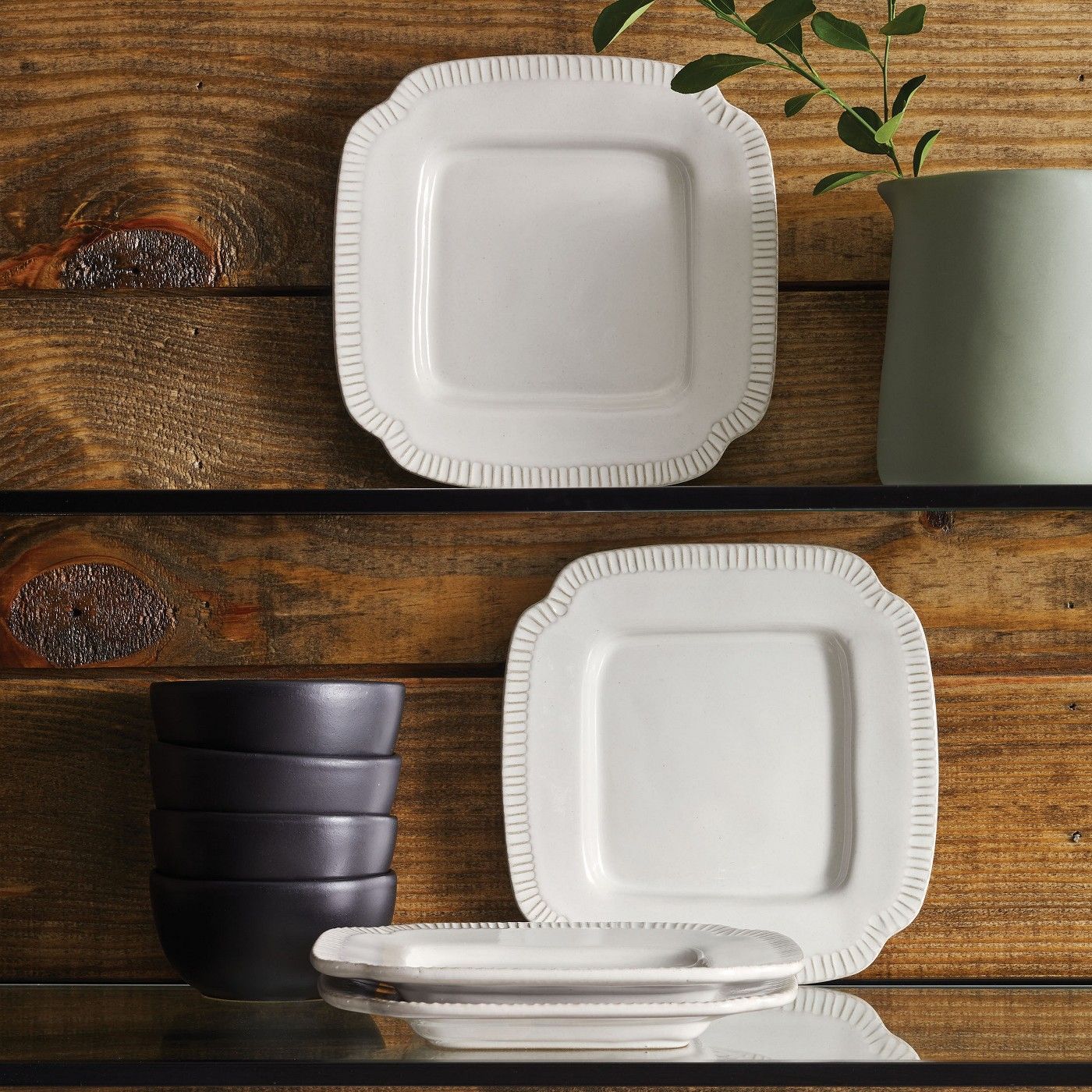 This 4-piece set adds a dash of light, bright country charm.
About $20; Target
Plaid Table Runner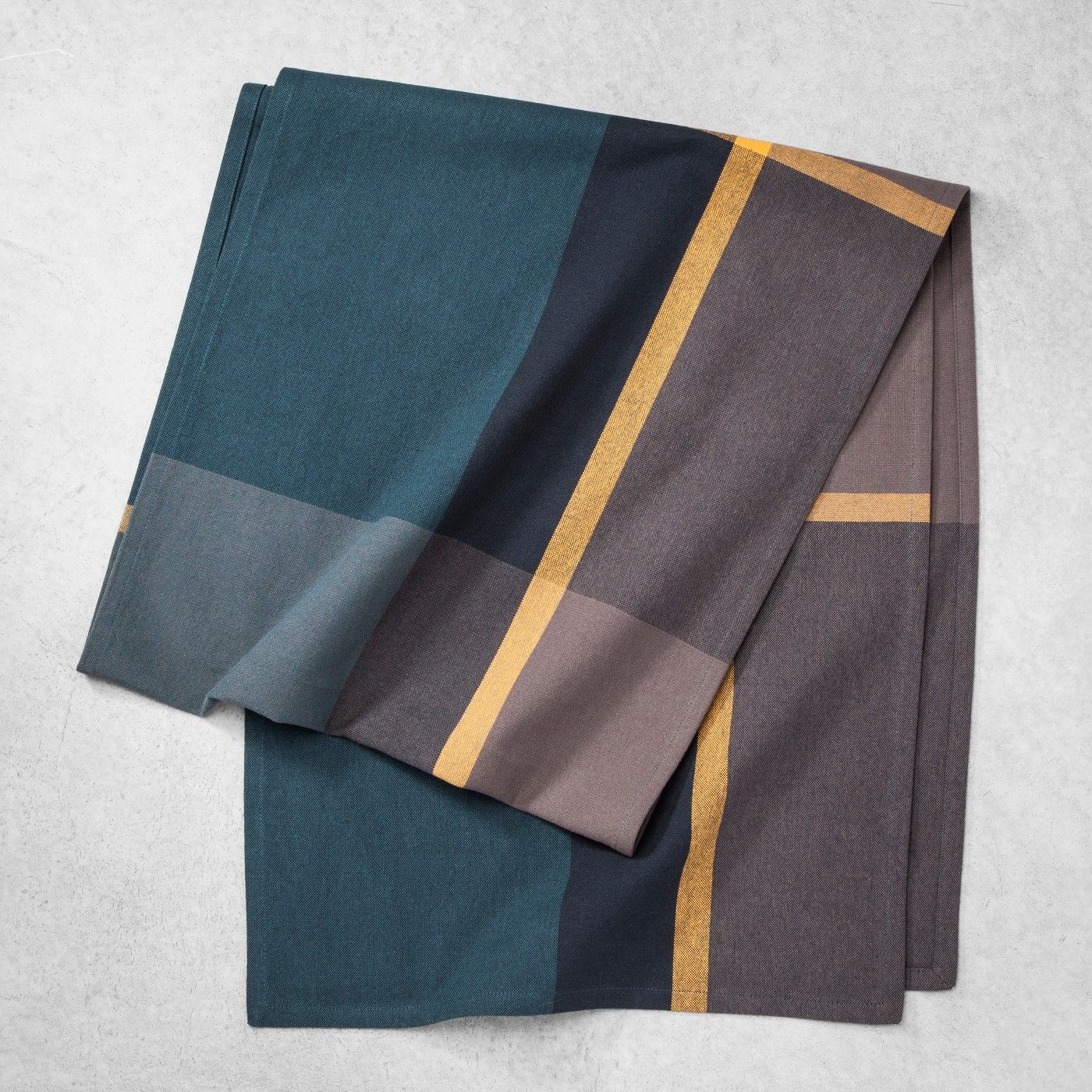 This chic color combo (deep teal, light and dark grays, and a mustard yellow) is a pallete you'll want to carry to other rooms this fall.
About $18; Target
Matte Black Flatware Set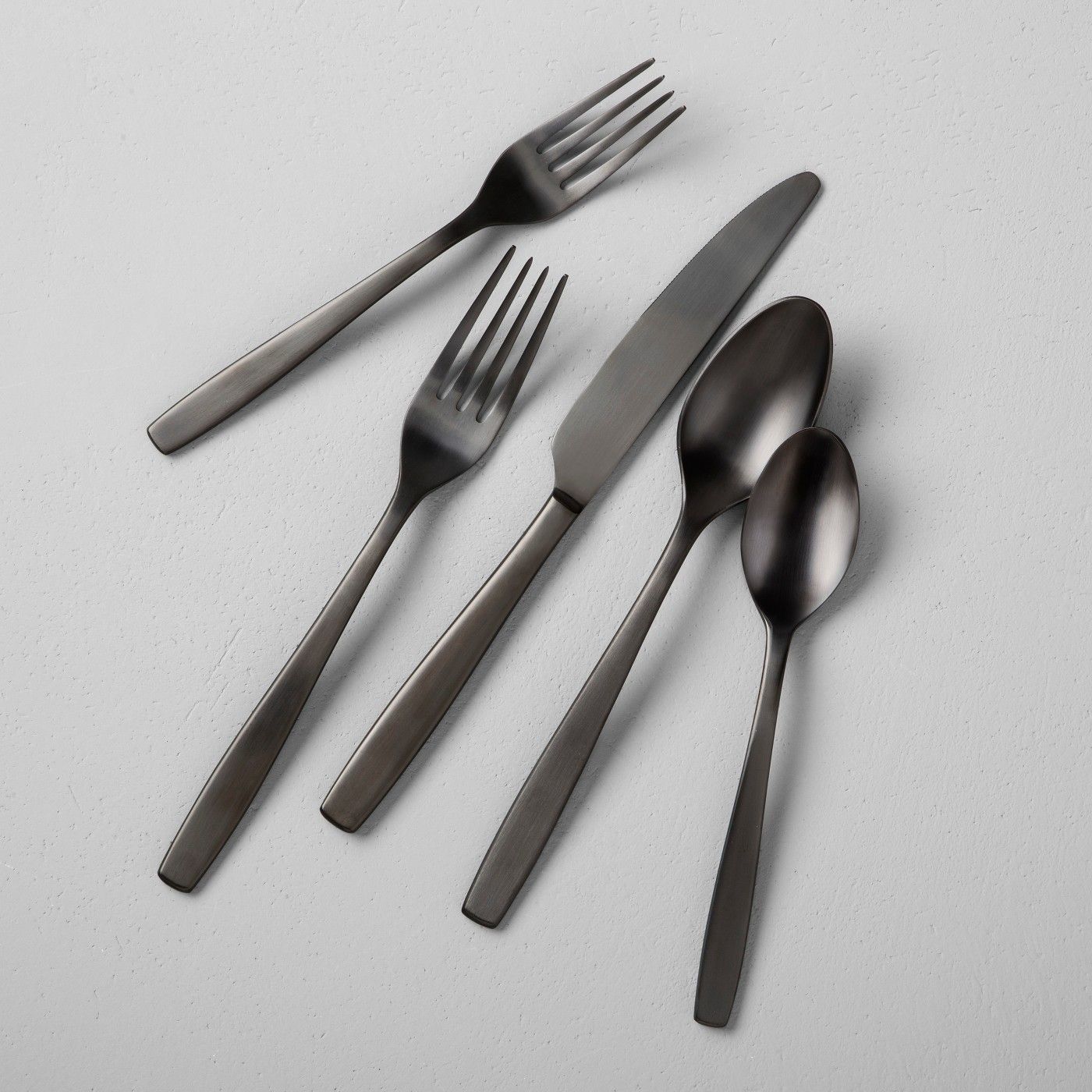 Go formal with these 5-piece sets.
About $20; Target
Linen Napkin Set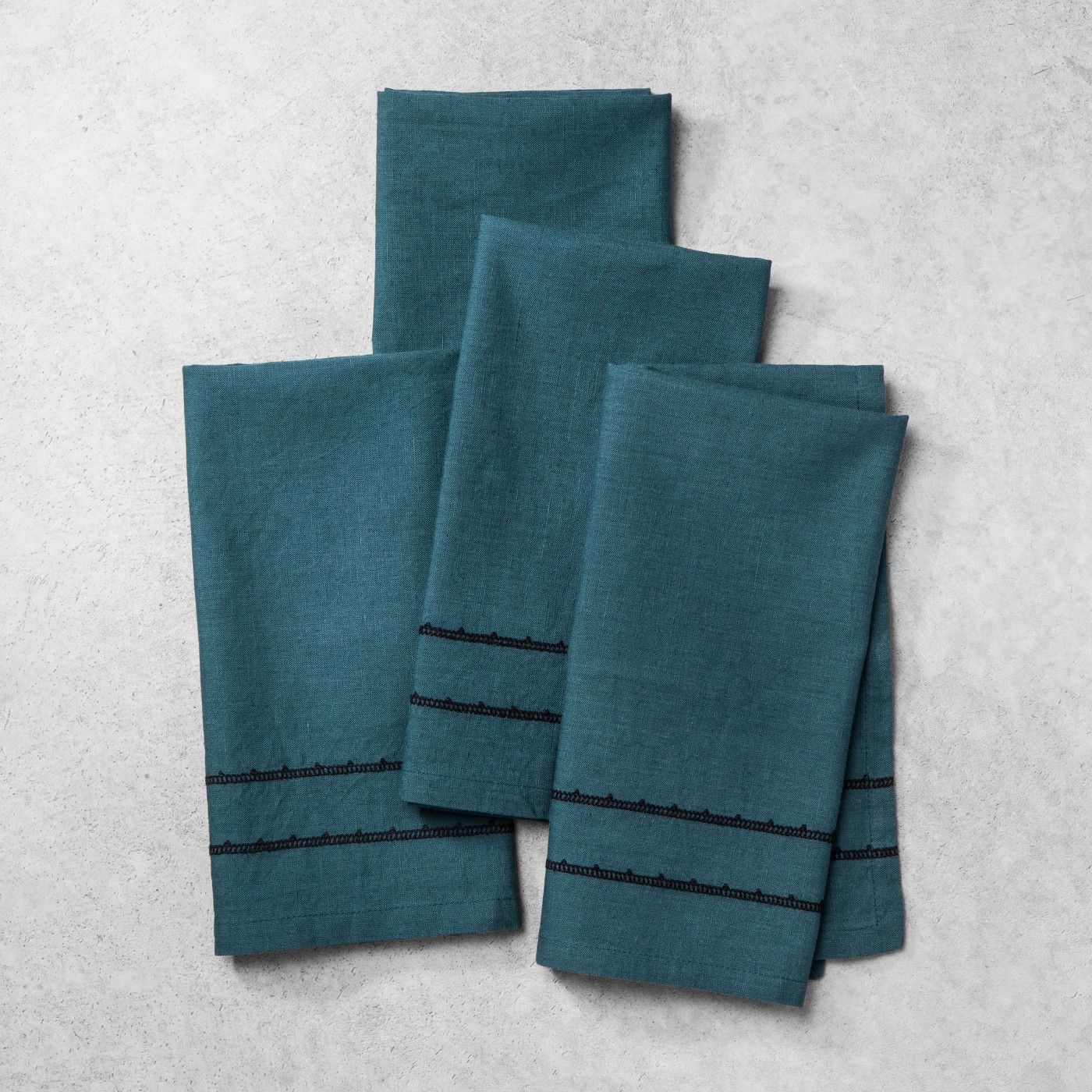 Ditch the paper napkins for the holidays. Look for gorgeous black-stitched embroidery on each one.
About $7 for 4-pc. set; Target
Blue Glass Serving Bowl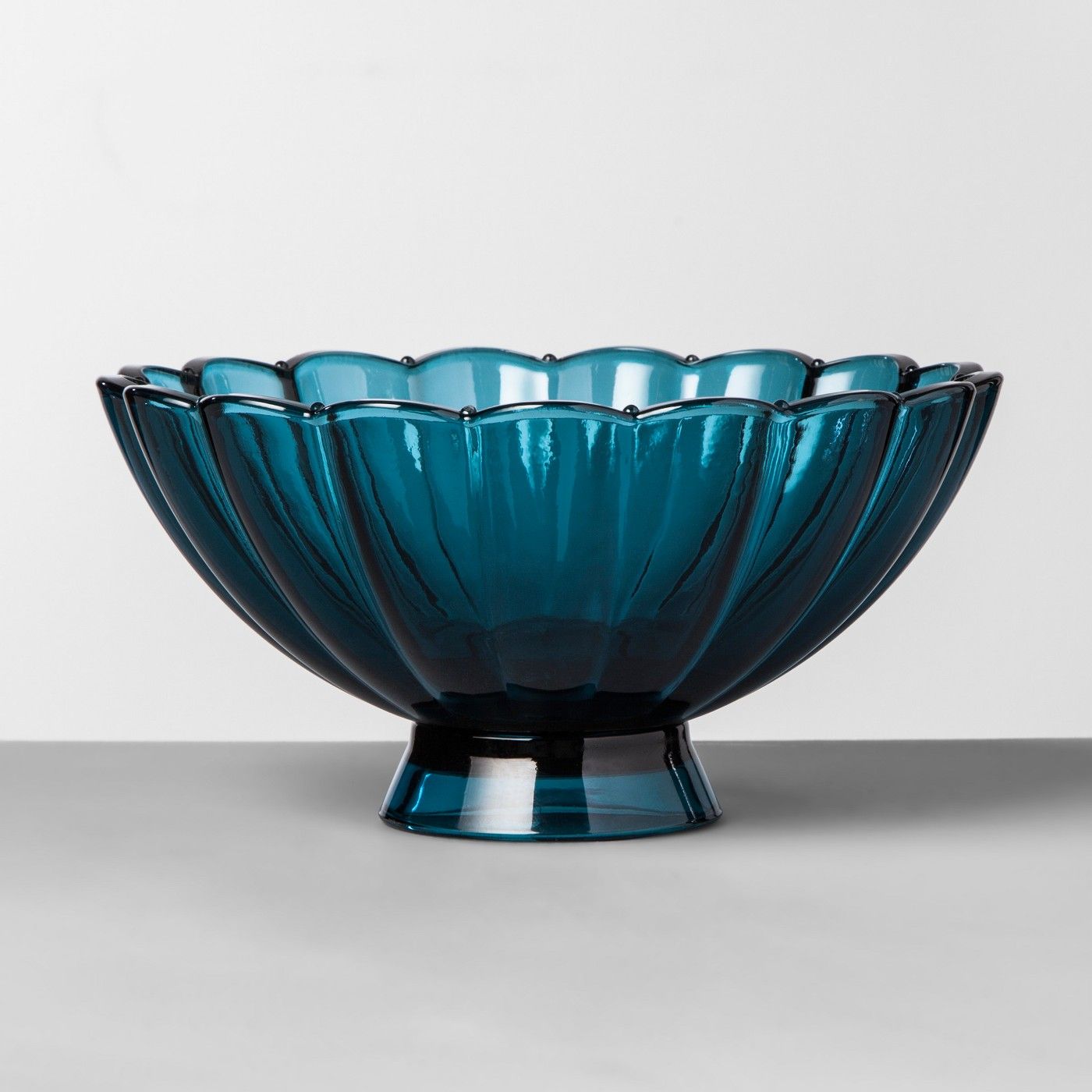 Put this opulent serving bowl to work as a fruit bowl in the off season.
About $9; Target
Blue Glass Goblet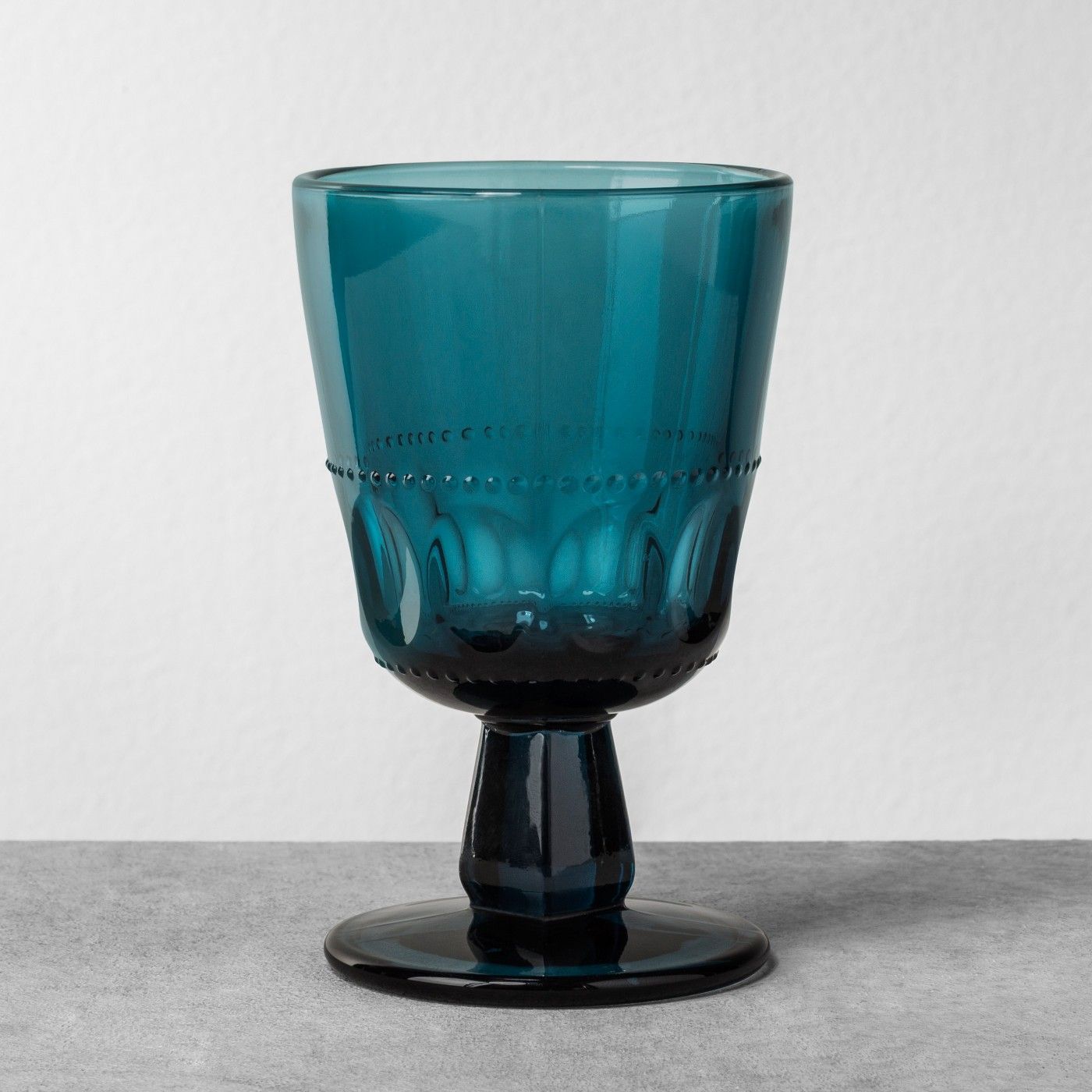 Serve a specialty cocktail for the evening! Prep a mug of your special brew before the event so all you have to do is pour once guests arrive.
About $5 each; Target
Dining Plate Set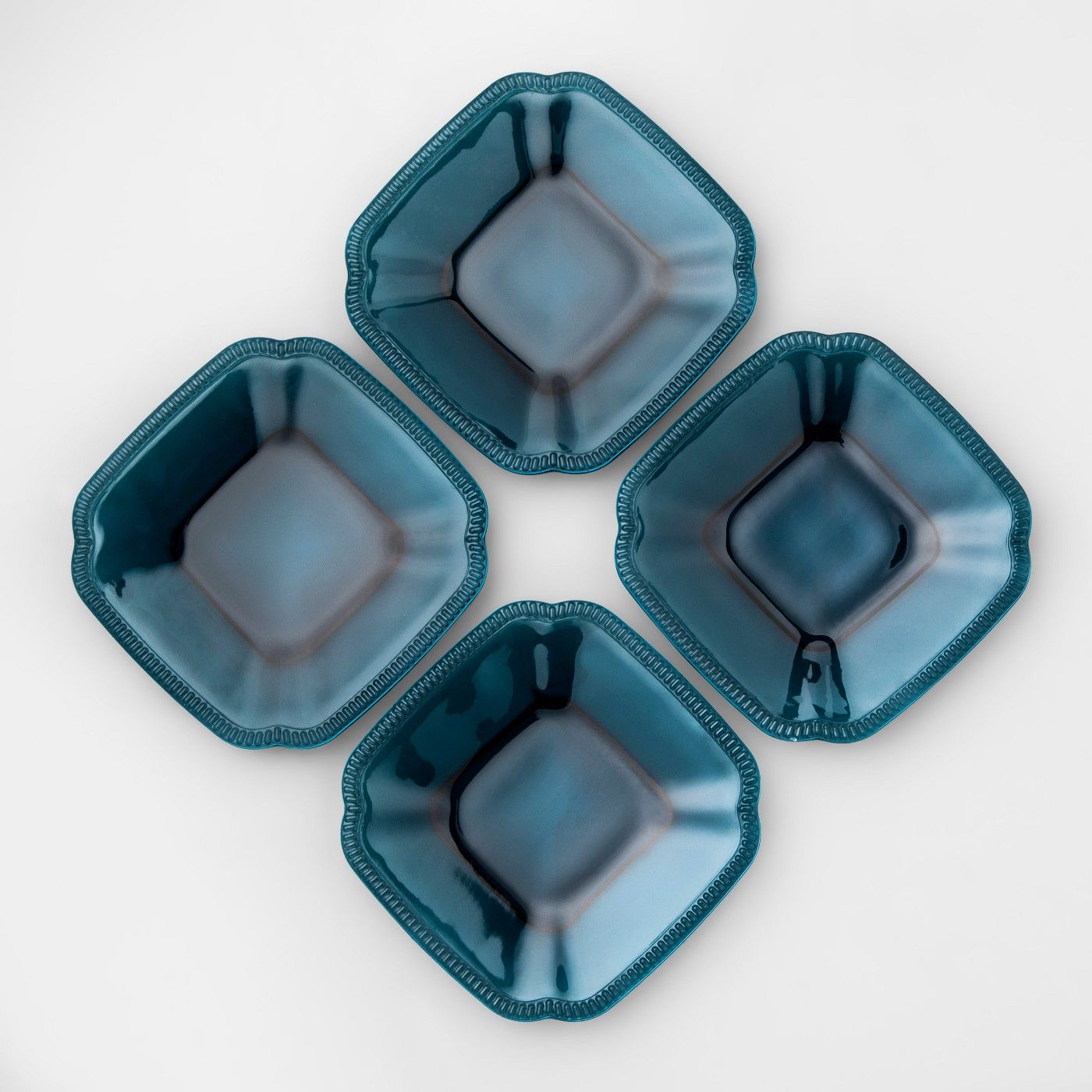 This set of 4 square plates features a raised-edge design to contain appetizers while guests are standing.
About $20 for the 4-pc. set; Target
Faux Ortata Stem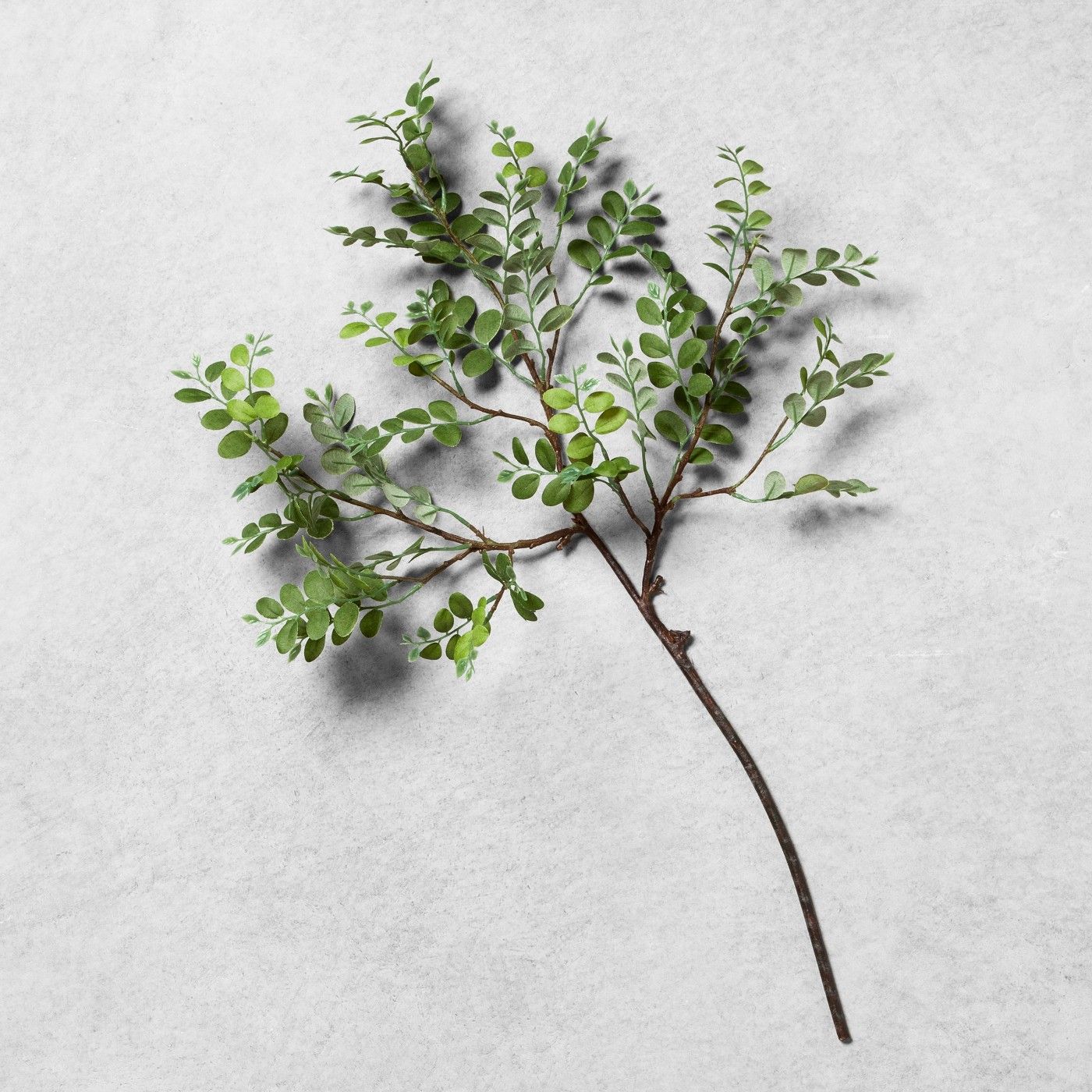 You won't have to worry about these centerpiece greens wilting!
About $12.99; Target