Dining Room By Numbers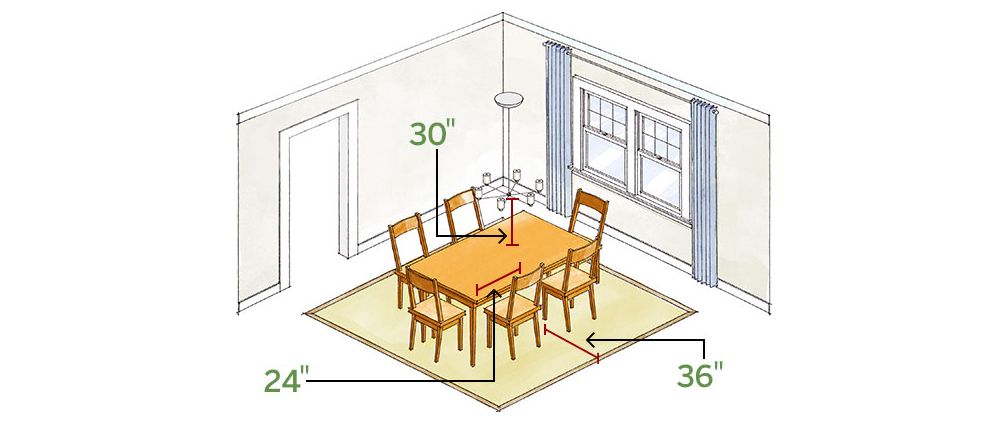 Chances are your dining room sees more action this season than any other time of the year. Take note of these important numbers from Richmond, Virginia-based interior designer Susan Jamieson. Just don't call us if you need to loosen your belt.
Choose the Right-Size Light Fixture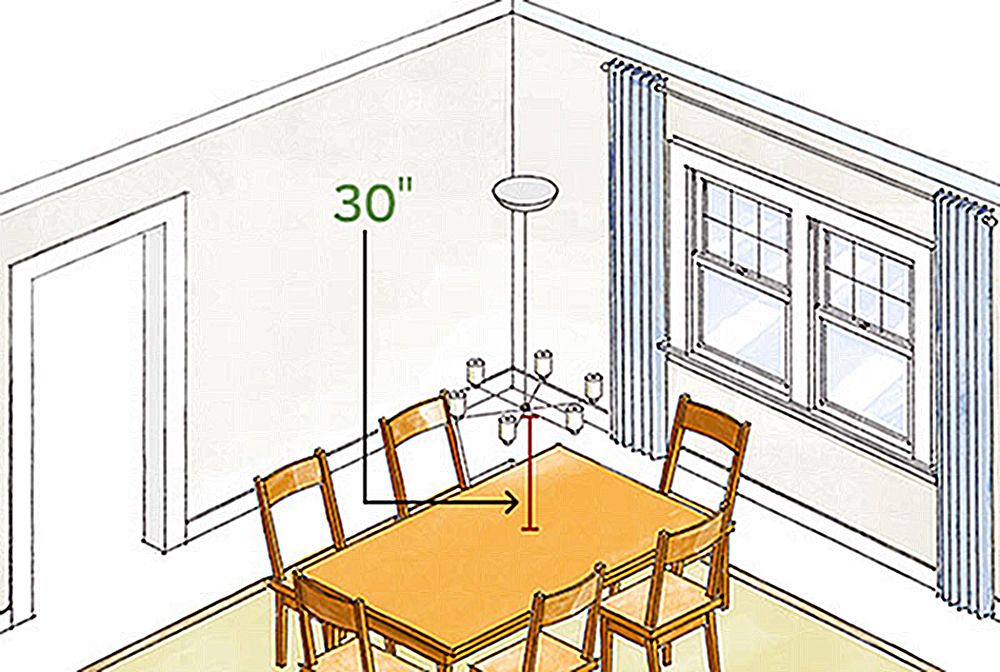 An out-of-proportion fixture can throw off an entire room. As a rule, add the length and width of the room in feet for the ideal diameter of the fixture, in inches. So a 20-by-25-foot room calls for a 45-inch fixture. Next, the fixture should be proportionate to the dining table. Make sure your table is at least 1 foot wider than the light on all sides.
30 inches
Ideal amount of space between the dining table and the bottom of a chandelier
24 Inches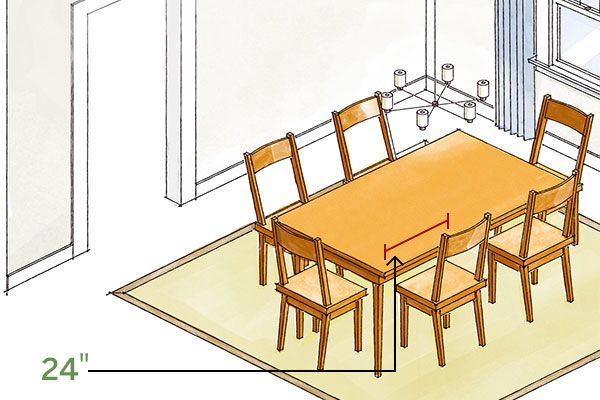 Ideal amount of space per guest around the table to allow for elbow room
36 Inches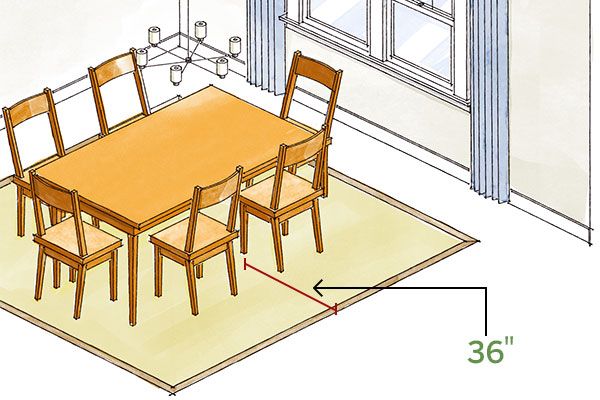 Ideal clearance needed behind chairs from the pushed-in position. (Make sure rugs also extend at least 36 inches, to avoid catching on the chair legs.)
How to Measure for a Medallion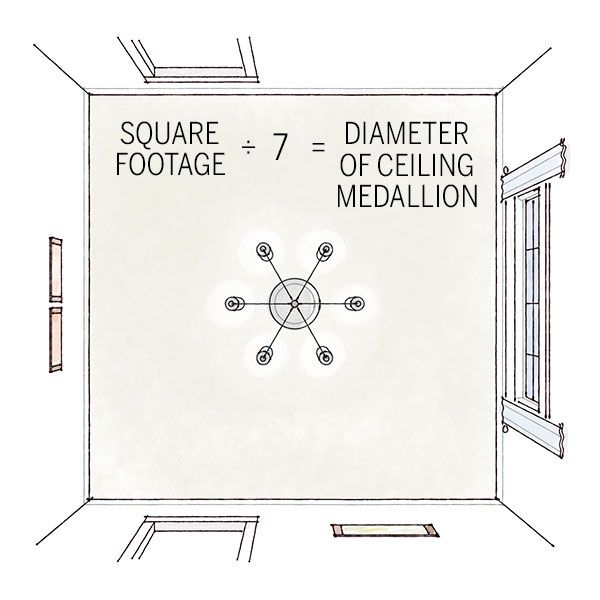 To calculate the ideal diameter of a medallion in inches, divide the square footage of the room by 7. For a 10-by-10-foot room, say, divide 100 by 7. The resulting number, 14, is the appropriate medallion diameter, in inches.