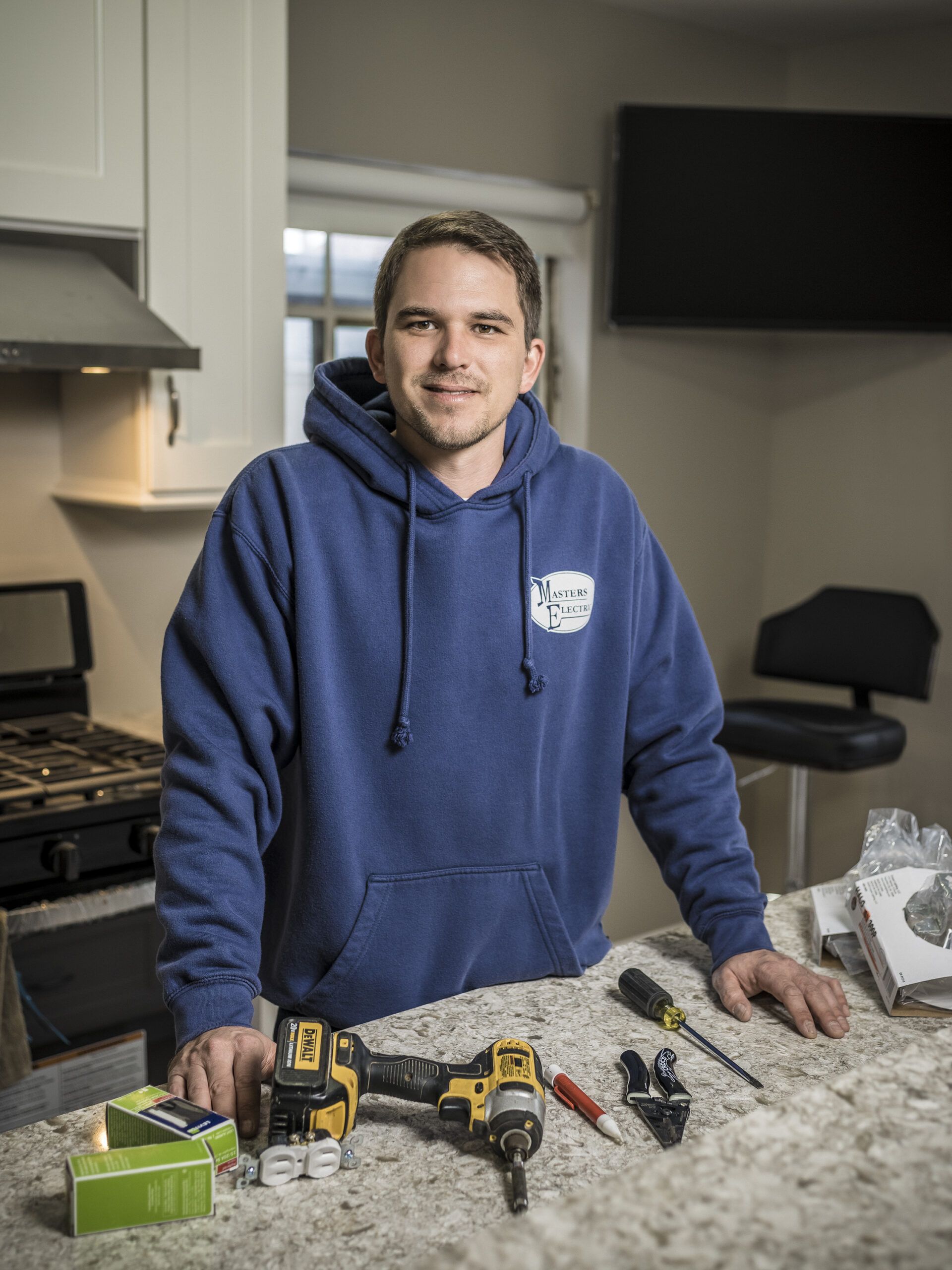 Shane Masters, 35
Shelby Township, MI | Electrical
As early as high school, Shane Masters knew he wanted to work with his hands, based on experience he had gained at a career technical training school. Even so, after graduating, Masters tried working at an office job, doing customer service at a bank, and lasted only a few months. "I hated sitting in that cubicle, and luckily I had a friend who knew someone at an electrical company," he says. "That was my introduction to the trade and the tools."
After working alongside journeymen and master electricians for 11 years, and eventually earning his own master electrician license, Masters started his own company in 2012, hiring his brother as his first employee. Now there are five in the company—Masters, both of his brothers, plus two friends—and they do both residential and commercial work, all in the metro Detroit area.
Masters was the electrical contractor for This Old House TV's Detroit project in 2016. With the pace of building picking up in Detroit, he sees a need for more people to go into the building trades but worries that young people just aren't interested. "It seems like people are turned off by the physical labor. And it's true—not every day is easy. Some days, you are out digging trenches. But it's a good honest living, and it's essential for the way people live today. There's a lot behind the scenes that gives us this wireless world we live in. Electricians are the ones who make that happen."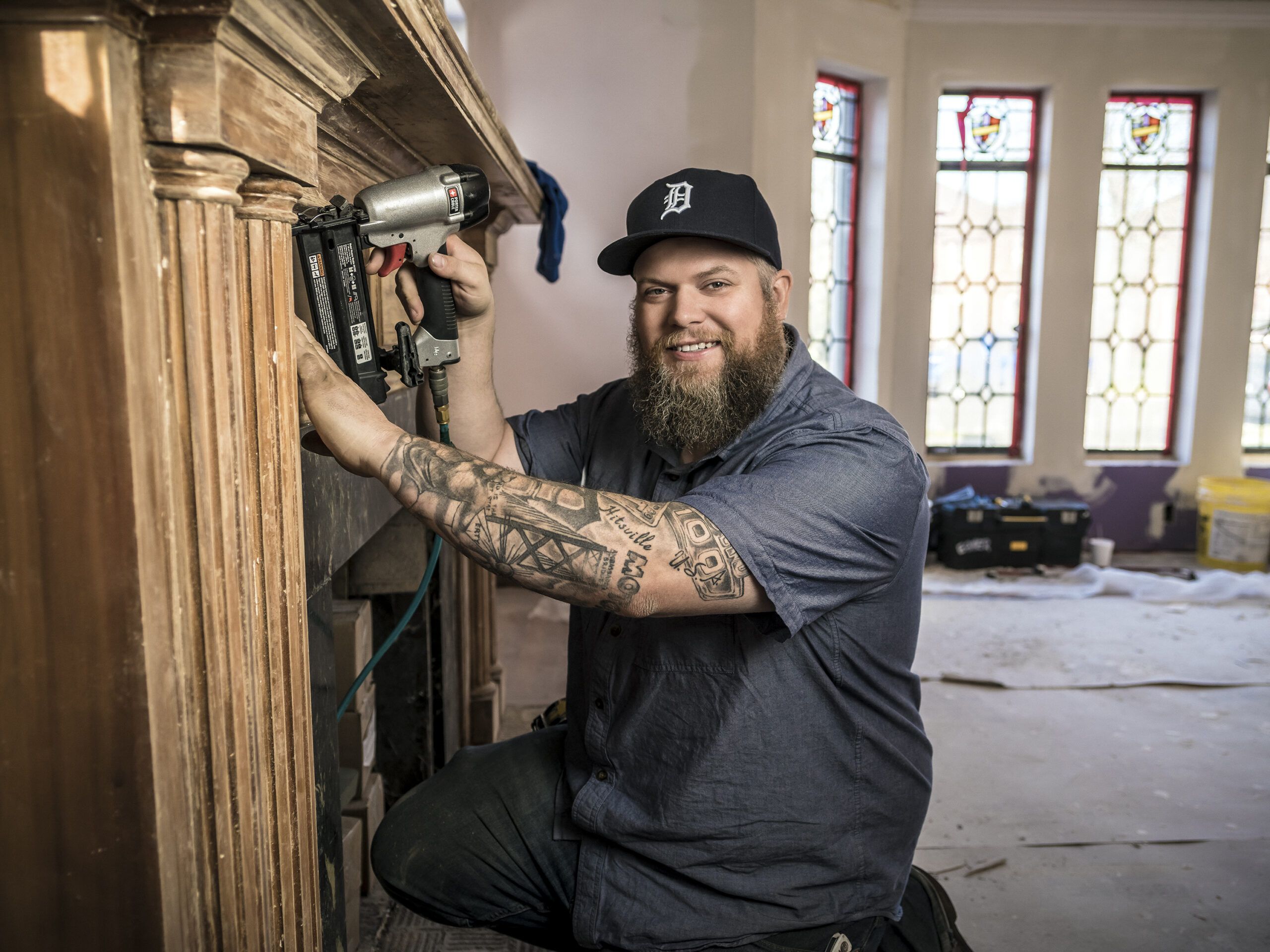 Josh Engle, 36
Detroit, MI | General Contractor
At age 12, Detroit native Josh Engle started his education in the trades on the job, working alongside his contractor uncle every day after school. "My uncle insisted I learn about every aspect of construction," says Engle. "The only sub he had was a concrete guy—we did everything else ourselves, and I think that's the best way to learn. It gave me an incredible base of knowledge."
As he gained more experience, Engle discovered a passion for finish carpentry. "I love making furniture, mantels, trim, anything with wood, and I learned by doing. You master the basics and then go destroy a piece of wood about 10 times, and you learn a lot more," he says.
Today, Engle himself is a general contractor with as many as 30 people working for him at any one time, and his business handles both commercial and residential projects. He makes a point of hiring young people and is willing to train them, although he finds that many kids out of high school don't have basic knowledge about working with their hands. "When it works out, it's great, but a lot of times it doesn't. Many of my guys are older now and used to run their own companies but got tired of managing a business—they just like doing the work."
Engle was the general contractor for This Old House TV's Detroit project in 2016, helping the homeowners renovate a 1930s two-story in the Russell Woods Historic District that they purchased at auction. He is also renovating a 100-year-old Tudor Revival for himself in another Detroit neighborhood. Engle bought the house a year ago and describes it as "a 3,200-square-foot fixer-upper with a basement that was once a speakeasy."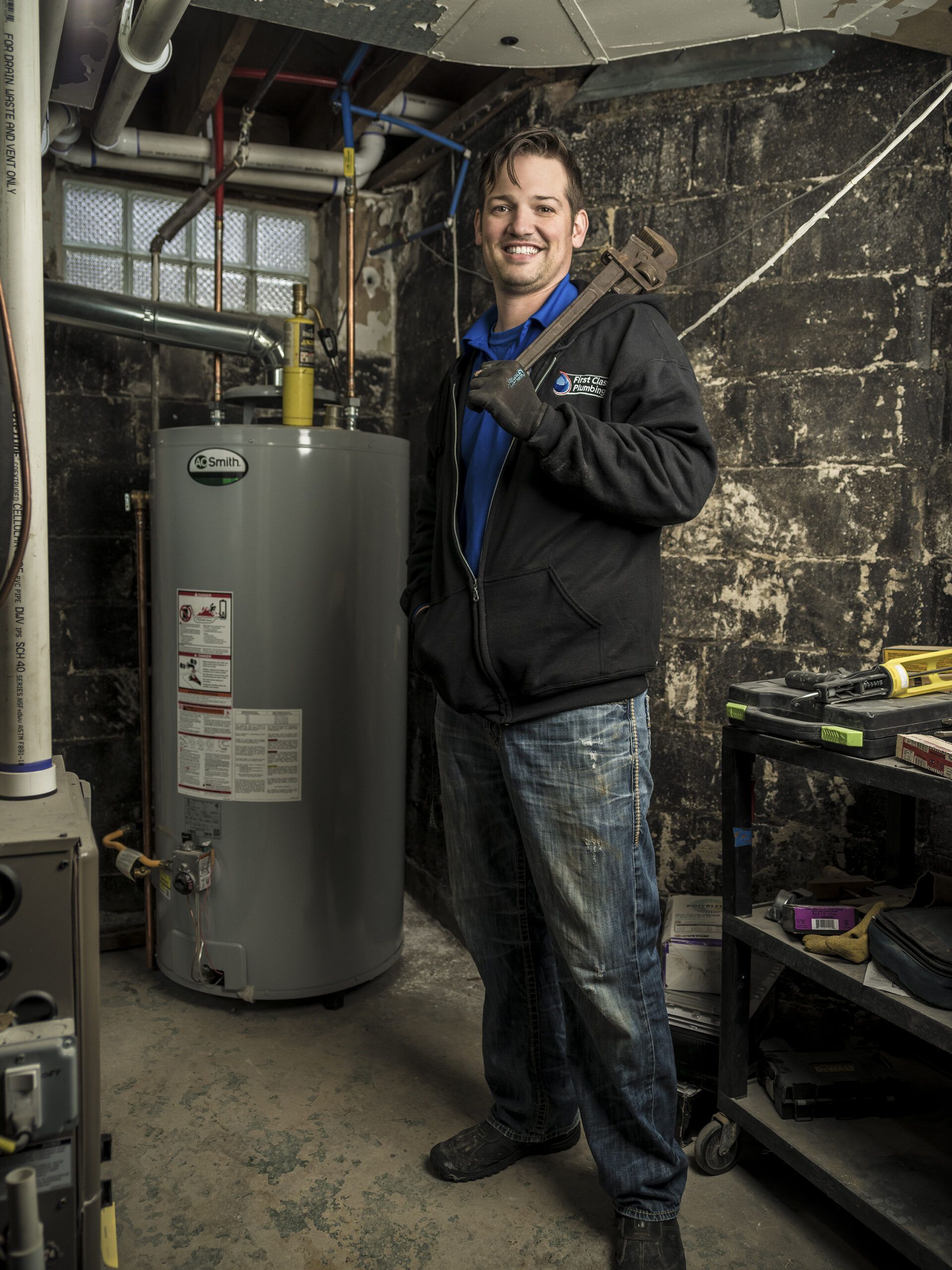 Adam Piazza, 37
Lake Orion, MI | Plumbing
Big brothers can be lifesavers, a lesson that Adam Piazza has learned many times. Adam grew up in the Detroit area wanting to be a chef, and he realized that dream in his 20s, when he went to study at Le Cordon Bleu College of Culinary Arts in Scottsdale, Arizona. But restaurant environments can have a downside, with a lot of late nights that end with a lot of drinking.
"Culinary ended up not being a good avenue for me because of that," says Adam. "Every time I lost a chef's job, I'd end up on my big brother's plumbing truck." That brother is master plumber Stephen Piazza, 40, who owns his own company in Lake Orion, MI.
Stephen is unquestionably Adam's hero, albeit a quiet one. "Stephen likes to stay in the background, but I like to be in the middle of everything," says Adam. "We make a great combination." With the business equally divided between new construction work and service jobs in the metro Detroit area, Stephen finds new people to help through word of mouth and trains everyone who comes on the job, Adam says. "I learned everything from him, he's one of the best in the industry."
Five years ago, Adam gave up culinary work for good and now works full time in the family business. A recent job that found Adam in the limelight: He did the plumbing rough-in at This Old House TV's Detroit project. Little brothers come in handy, too.