This article appeared in the Fall 2022 issue of This Old House Magazine. Click here to learn how to subscribe.
The 'before' was very plain; there was nothing memorable about it," says Beth Anne Wilhelm, who owns this 1923 home in Cabin John, MD, with Matt Canter. In fact, the builder-grade exterior finishes were so forgettable, she says, "when all the demo was done, neighbors walked by and asked what it looked like prior—no one could remember!"
Enter architectural designers Anthony Wilder and Maria Fanjul, who reworked the porch with a gabled roof, paired columns on plinths, and open trusswork to usher in more light. They also moved the stairs to line up with the front door, gave the house new siding and trim, and extended the main roof in front and added brackets. There's even a new false window. "The main roofline has not changed, but adding the bright-white overhang with a window underneath appears to raise the ridge—it's a play of forms and shapes," Wilder says.
The result? Life-changing. "Especially with the higher ceiling, the front porch is so much more welcoming and inviting," Matt says. "We sit out there more than we ever did previously."
Before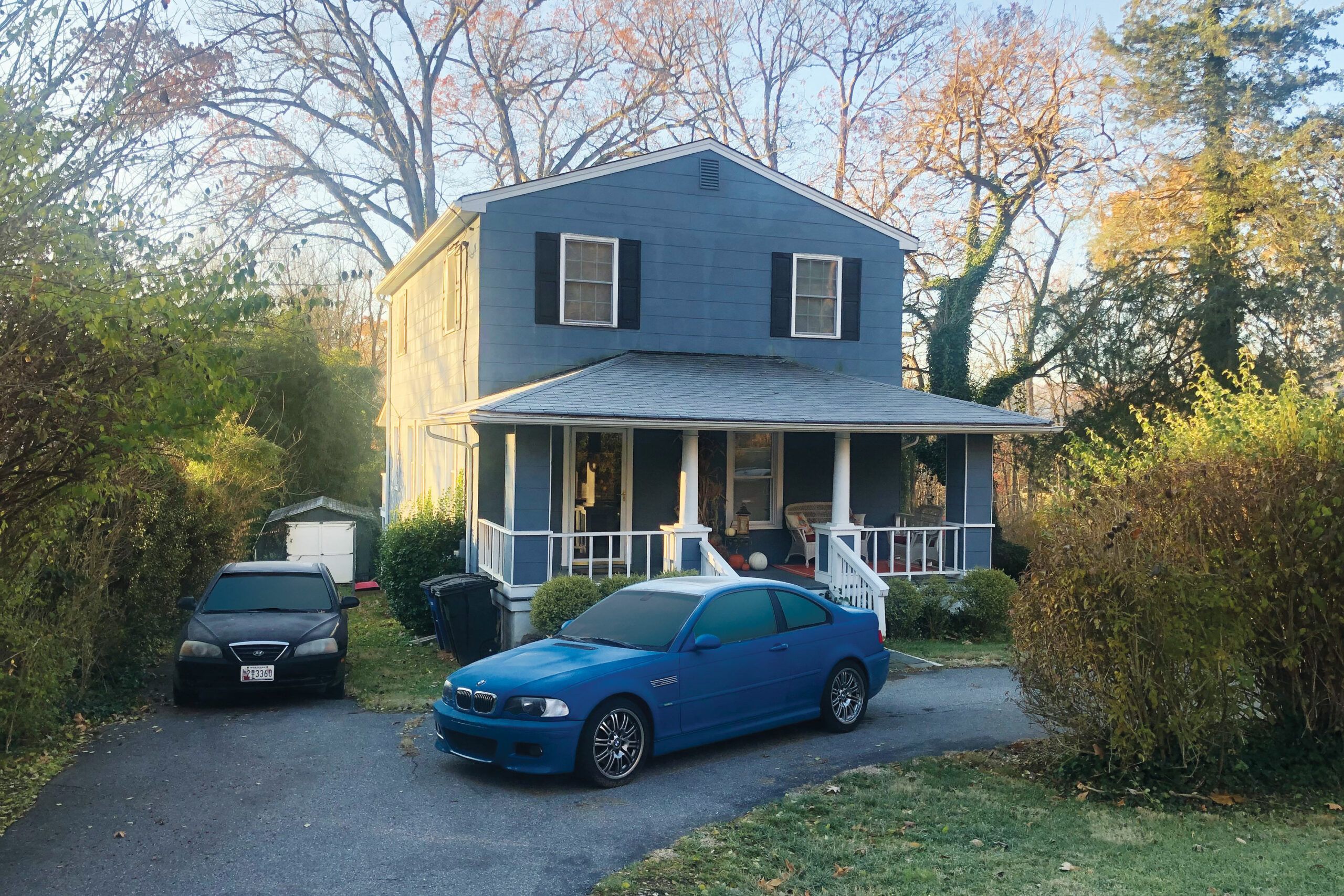 The couple first came to Wilder about a rear addition. When the pandemic made WFH a reality, they agreed to stick to exterior renovations. "The house looked so unhappy and uninviting," Wilder recalls. "Adding onto the back would have been like putting a caboose when it needed a front engine."
After
Replacing the porch's shed roof with a gable and extending the main roofline set the stage for a host of architectural details that give the house personality and a brighter, more appealing look overall.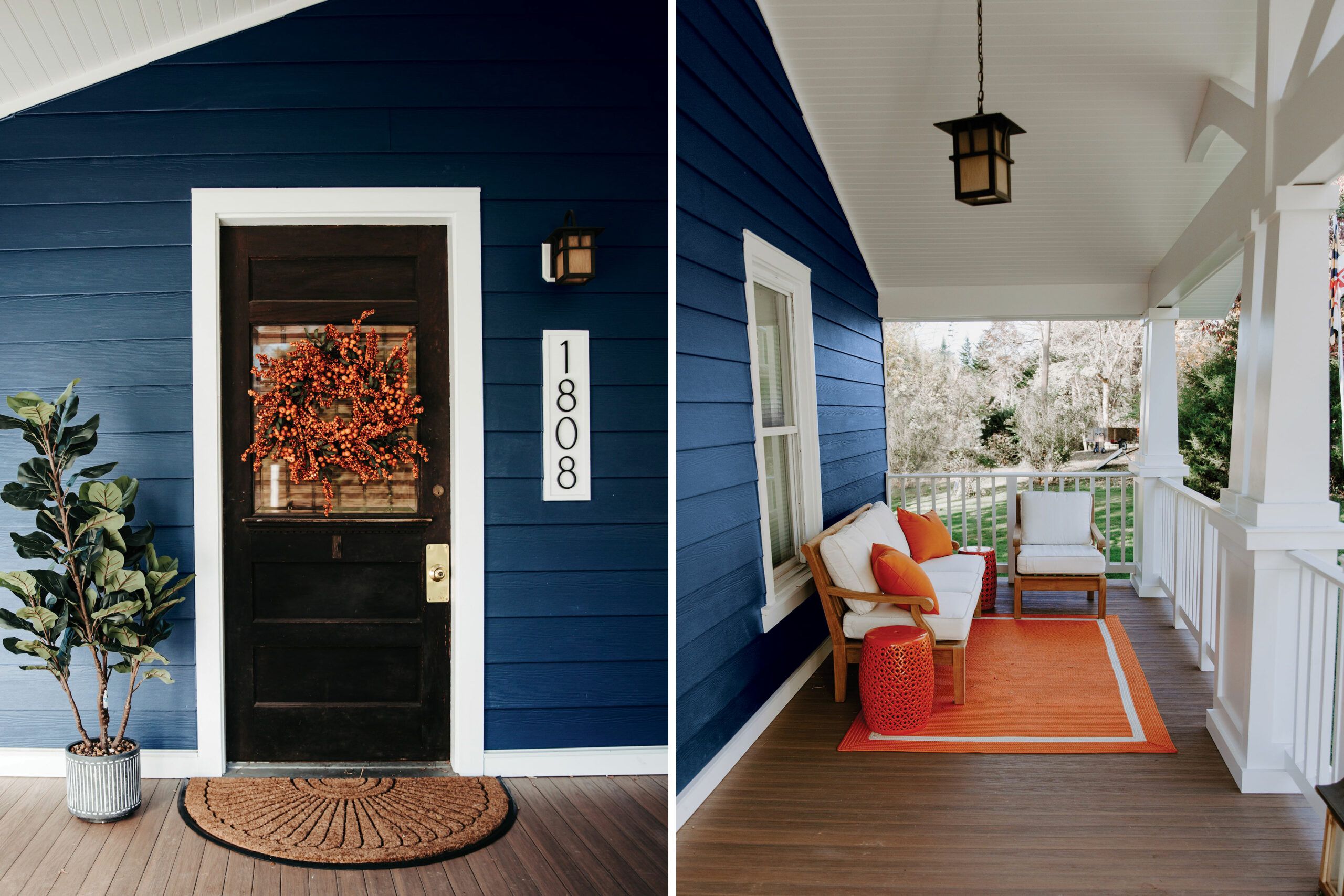 The new siding is prefinished fiber cement in a marine blue paired with white trim. "It's a pure white because we wanted a very crisp contrast," Wilder says. Craftsman-inspired lighting echoes the architectural style of the porch's column supports and updated open trusswork, which features subtle curves.
The new porch floor is cellular PVC. "When you don't have a 4-foot overhang, rain is going to come in sideways and spread around a wood floor, discoloring the boards," Wilder says. "This synthetic is impenetrable." More tightly spaced balusters give the new railings a more substantial look

Beth Anne Wilhelm and Matt Canter (far left) enjoy the porch's lighter look and feel. Wilder says the paired porch columns "create a little bit of a dance—they look less static than a single column and appear to lighten the load that they're holding."
Adding curves in the porch roof's trusswork (far right) and front bracket "helps to take the rigidness out of the structure," Wilder says.