This article appeared in the Summer 2022 issue of This Old House Magazine. Click here to learn how to subscribe.
It was the large kitchen and open floor plan that sold Meg Copley on her 1931 house in Norwalk, CT. But she's not a fan of the blue vinyl siding or the awkward office bump out in front, saying, "It just seems like an afterthought."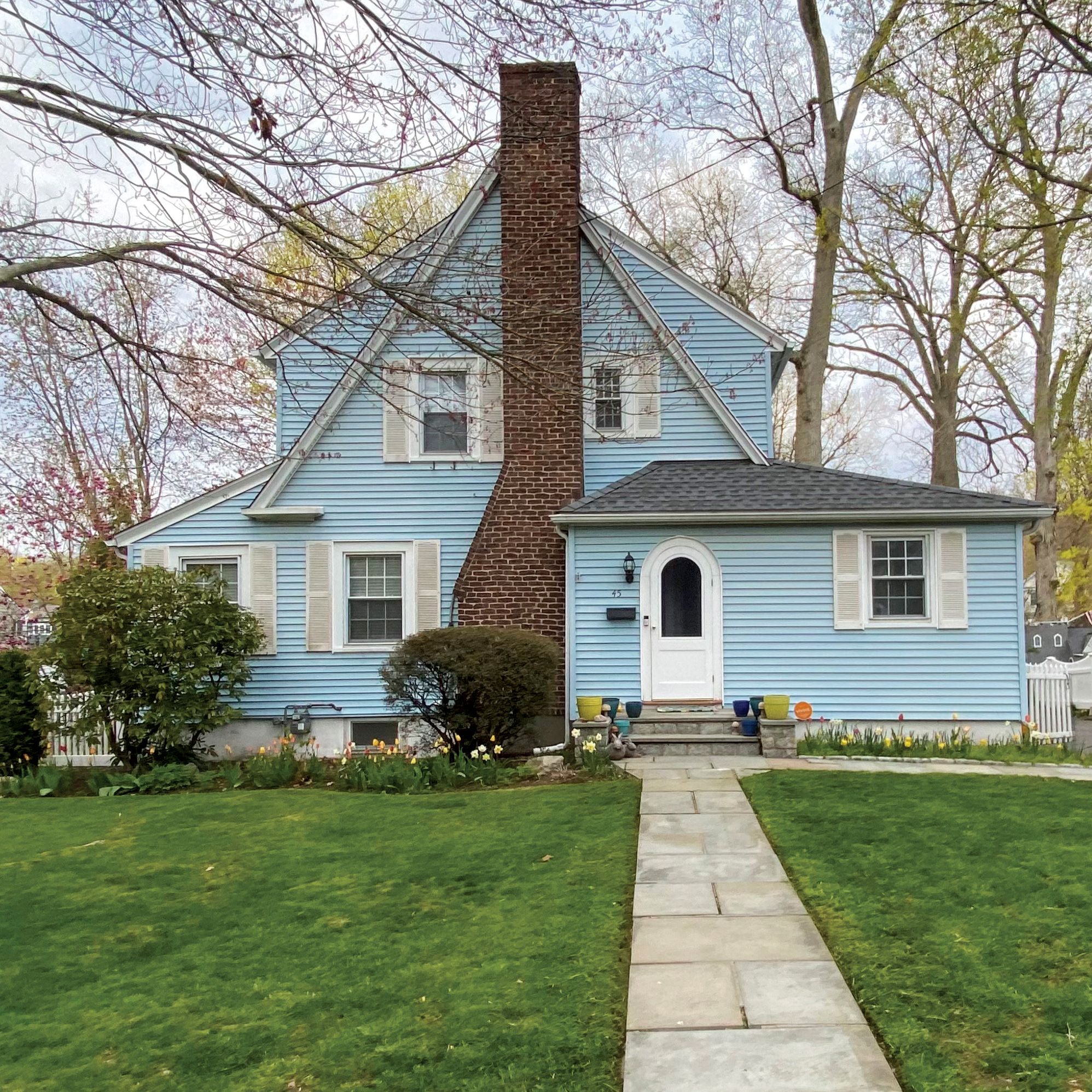 So we asked architect Jeff Troyer to help Meg envision her Colonial Revival's true potential. "My primary goal was to better integrate the front addition and to extend the entry to really accentuate it," Troyer says. He simplified the roofline on the left with a shallow curve and added a second gable over the front entry, bringing that section forward by a foot and cladding it in brick to tie into the chimney. A curved portico roof over a new arch-top door offers some shelter from the weather and emphasizes the entry even more.
Copley's reaction? "I love the return to wood siding and the portico roof—it's just what I was looking for but couldn't imagine," she says. "The addition of brick on the entry and the new rooflines really bring the house together."
The Finishing Touches
"Timeless accents complete the upgraded look," says architect Jeff Troyer. Colored trim looks modern but reflects the house's colonial-era roots; the new entry elements boost its charm.