Dreary…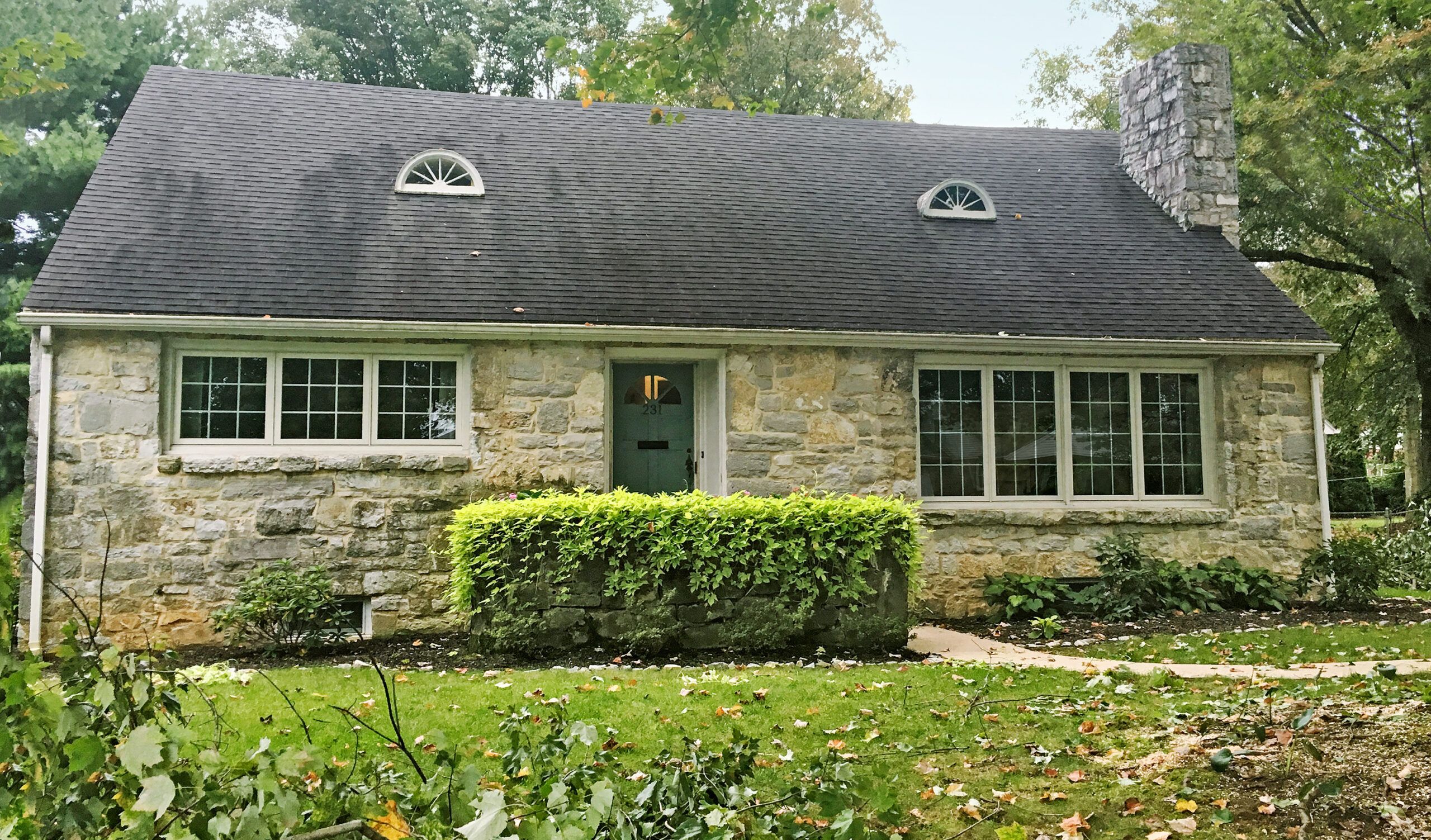 "We fell in love with its potential," says Danelle Tarrant of the limestone cottage in Carlisle, PA, that she shares with her husband, Nic, and 3-year-old daughter, Quinn. So we asked architect Josh Dourte of Roost Architecture for ways to bring out the best in the 1953 house.
…To Cheery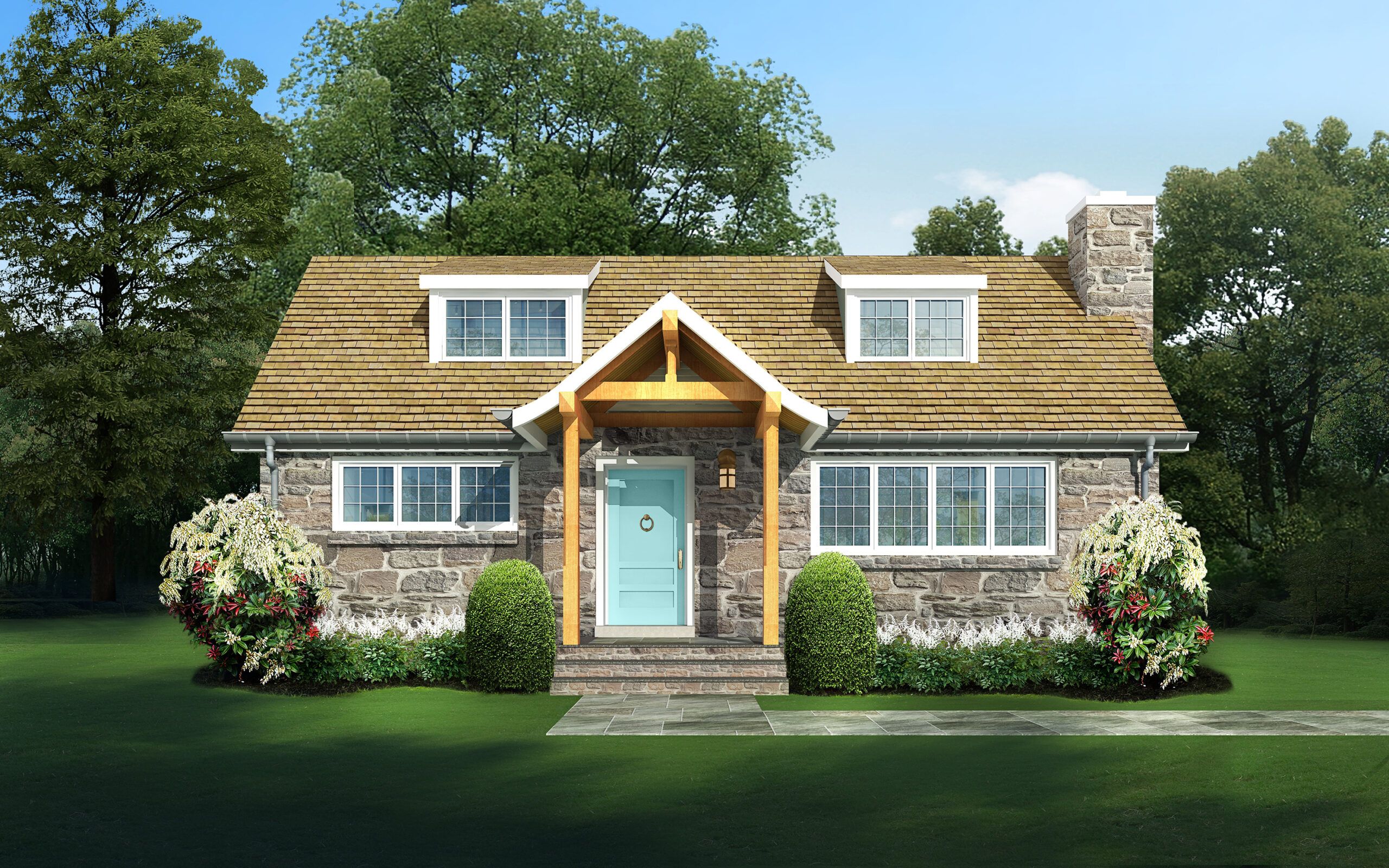 "The main challenge is the closed-off, recessed front door, so I wanted to announce the entry with a timber-frame porch," Dourte says. He also finds the existing eyebrow windows, while charming, seriously undersized. "Creating larger shed dormers gives more daylight to the second floor and more presence to the facade," he says. Additional upgrades, including a new cedar roof, half-round zinc gutters, lantern-style lighting, and a paneled front door, add to the cottage charm.
Danelle's reaction? "It blew me away! The changes give the house so much more character."
Personality Supports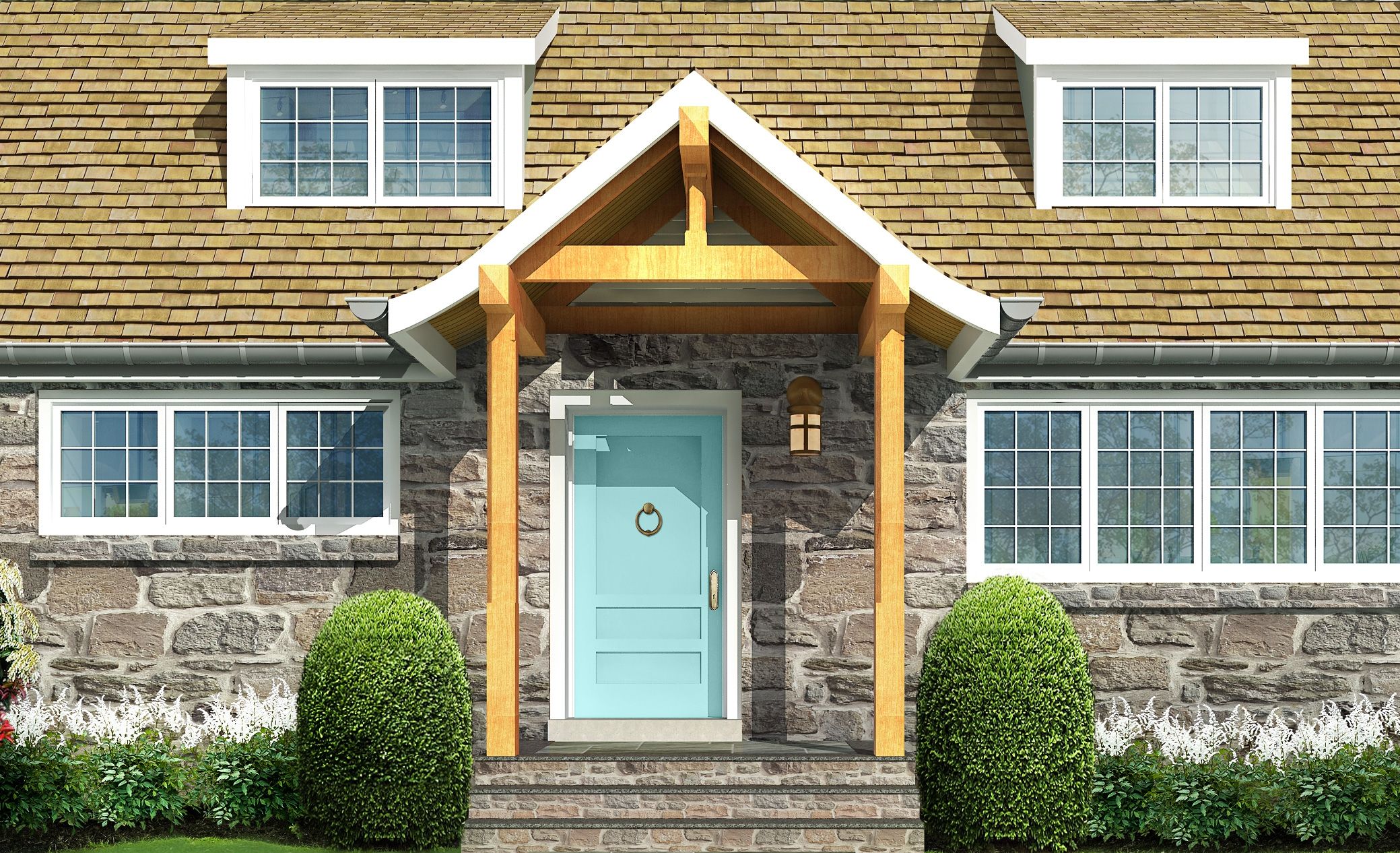 An entry porch offers protection from the weather. Its flared roof and timber supports add personality.
Finishing Touches: Door Color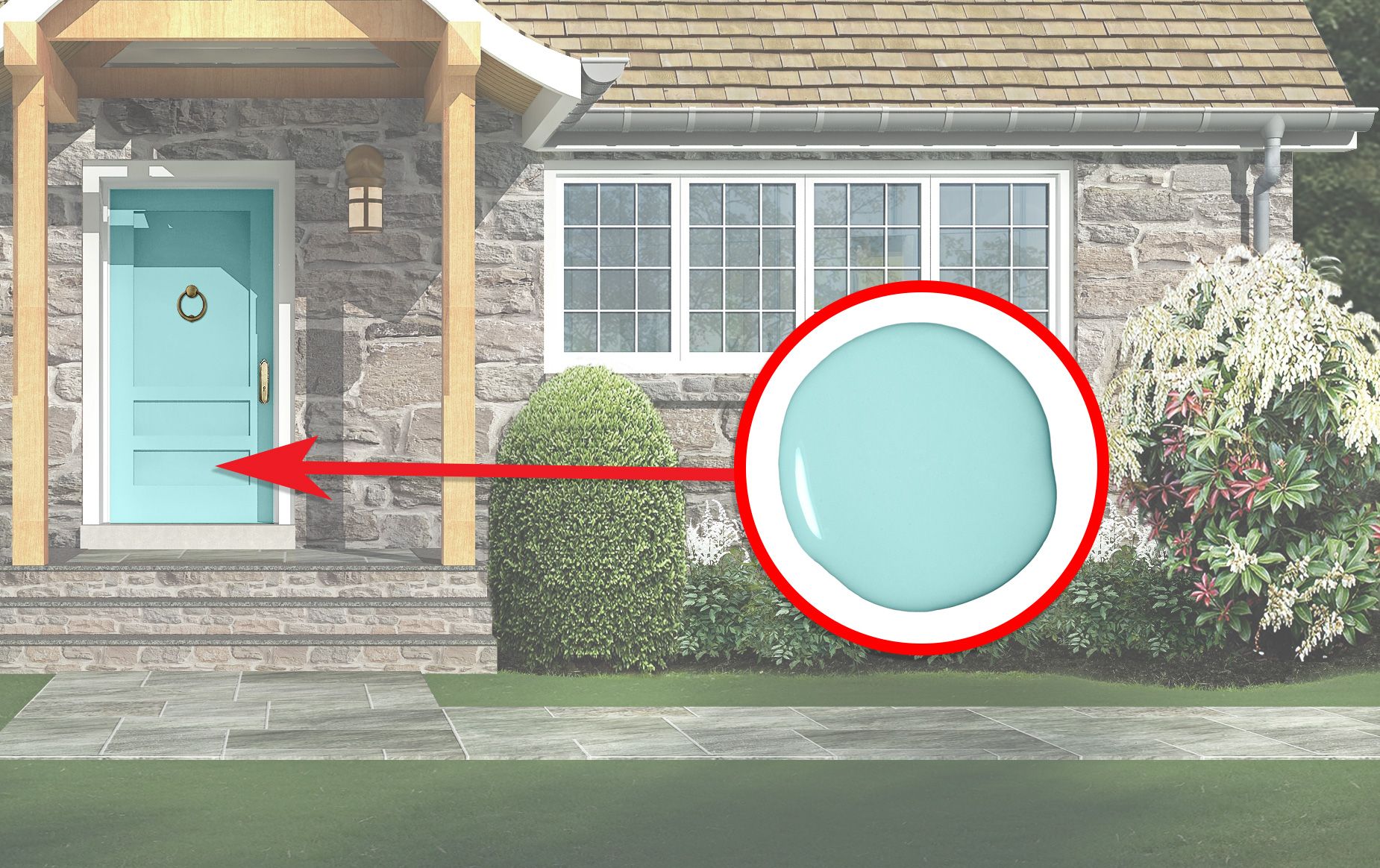 Cottage-style additions—from paint to plantings—freshen up a sleepy street front
A summer-sky-inspired shade—called Spa—on the new paneled door extends an upbeat welcome and enlivens the whole facade. From $48 per gallon; Sherwin-Williams
Finishing Touches: Wall Light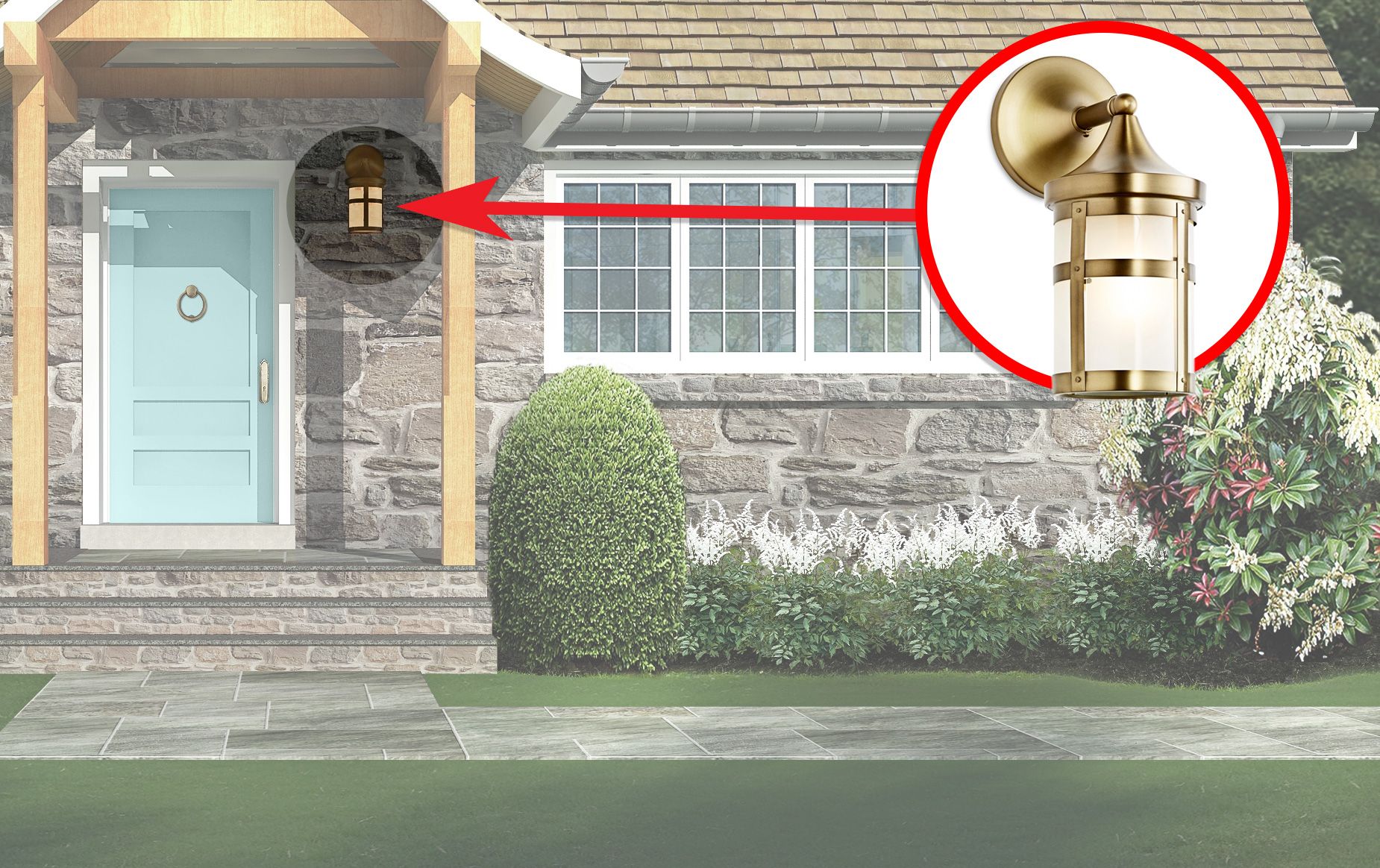 A single sconce in antiqued brass helps balance the off-center door, and also warms up the stone. Columbia 7″ Arts & Crafts Lantern Wall Sconce, $399; Rejuvenation
Finishing Touches: Foundation Plant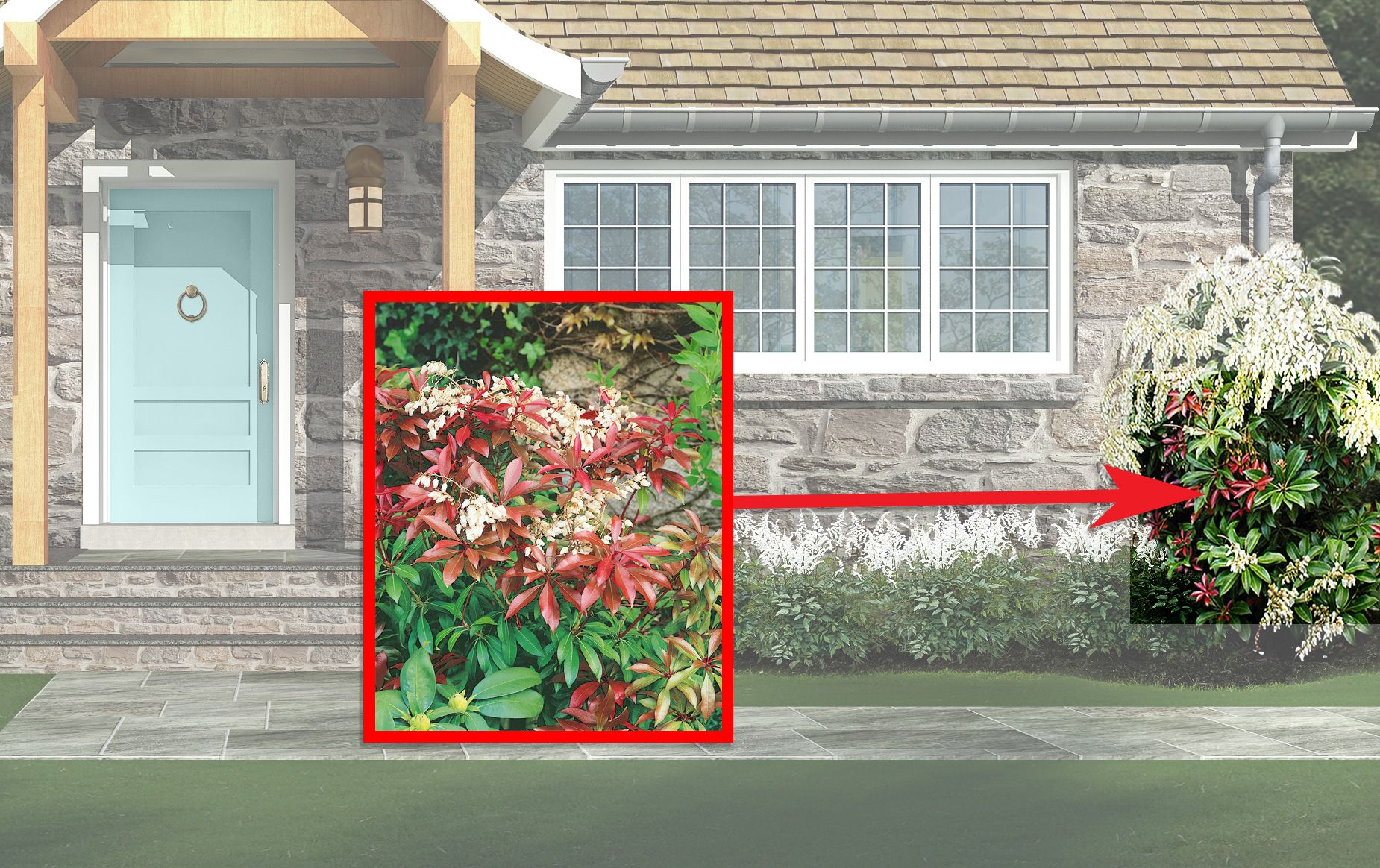 Bell-like blooms and rosy new growth give glossy, evergreen Pieris japonica 'Mountain Fire' lots of spring interest. $80 for a 3.6-gallon pot; Monrovia
Finishing Touches: Door Knocker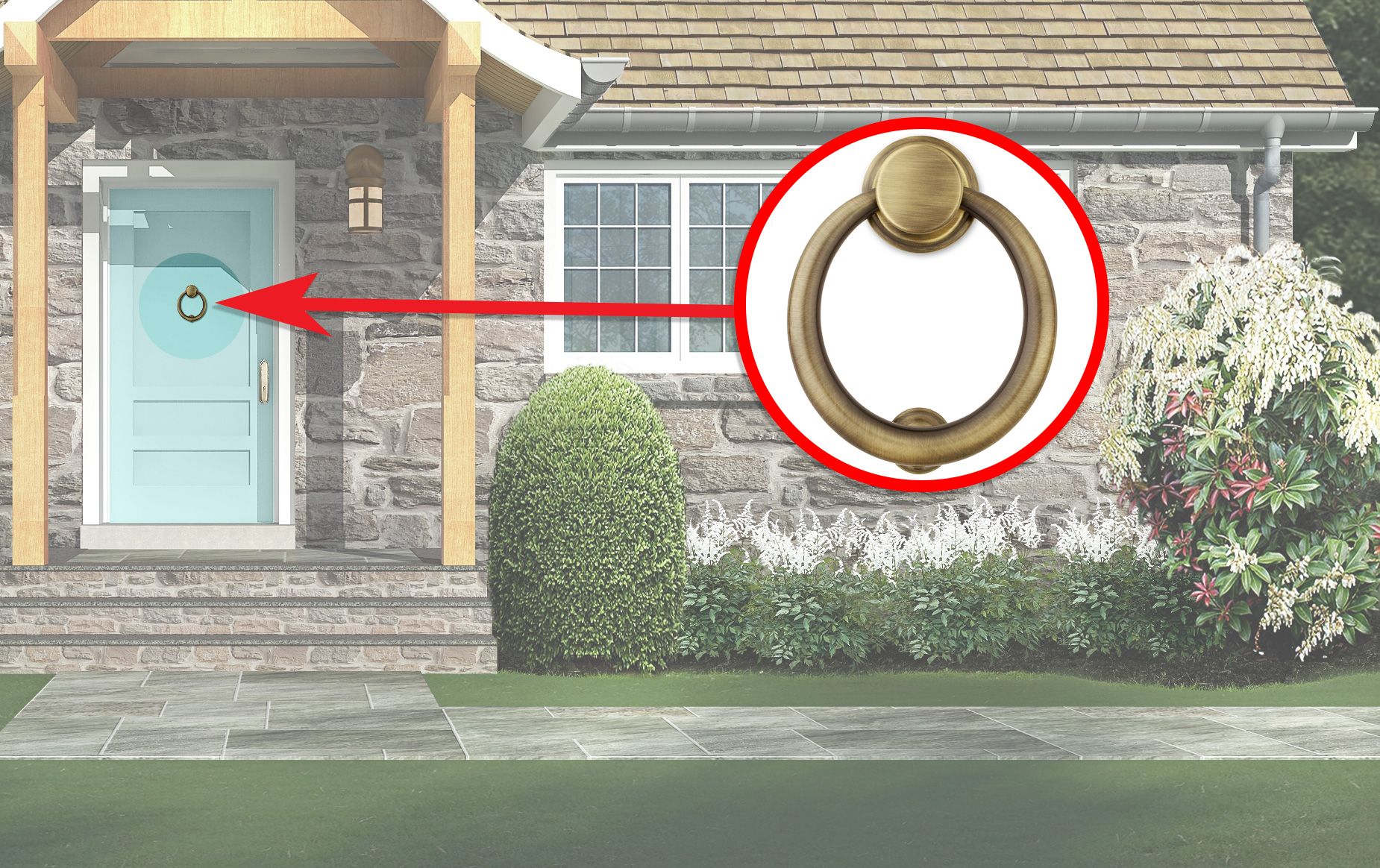 Forged brass in a traditional ring shape is a handsome door accent. Solid Brass Ring Door Knocker with Round Bases, from $46; House of Antique Hardware
Thanks to: Josh Dourte, Roost Architecture, Boiling Springs, PA