Unbalanced Front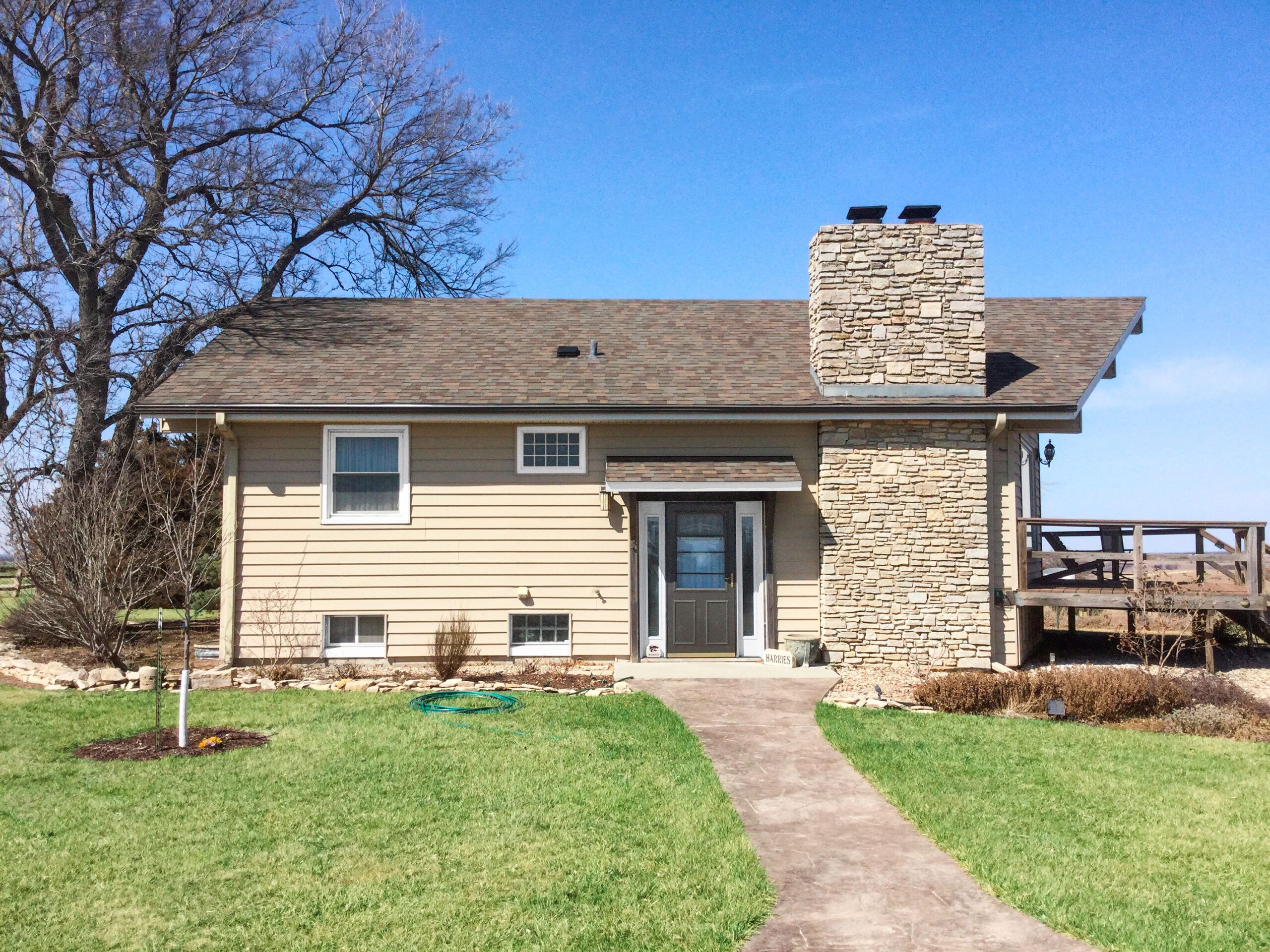 Out the back of his 1977 split-level in Manhattan, KS, homeowner Aaron Harries has a magnificent view of rolling prairie and open sky. "But I'd like the front to be more balanced and welcoming," he says.
Rebalanced Front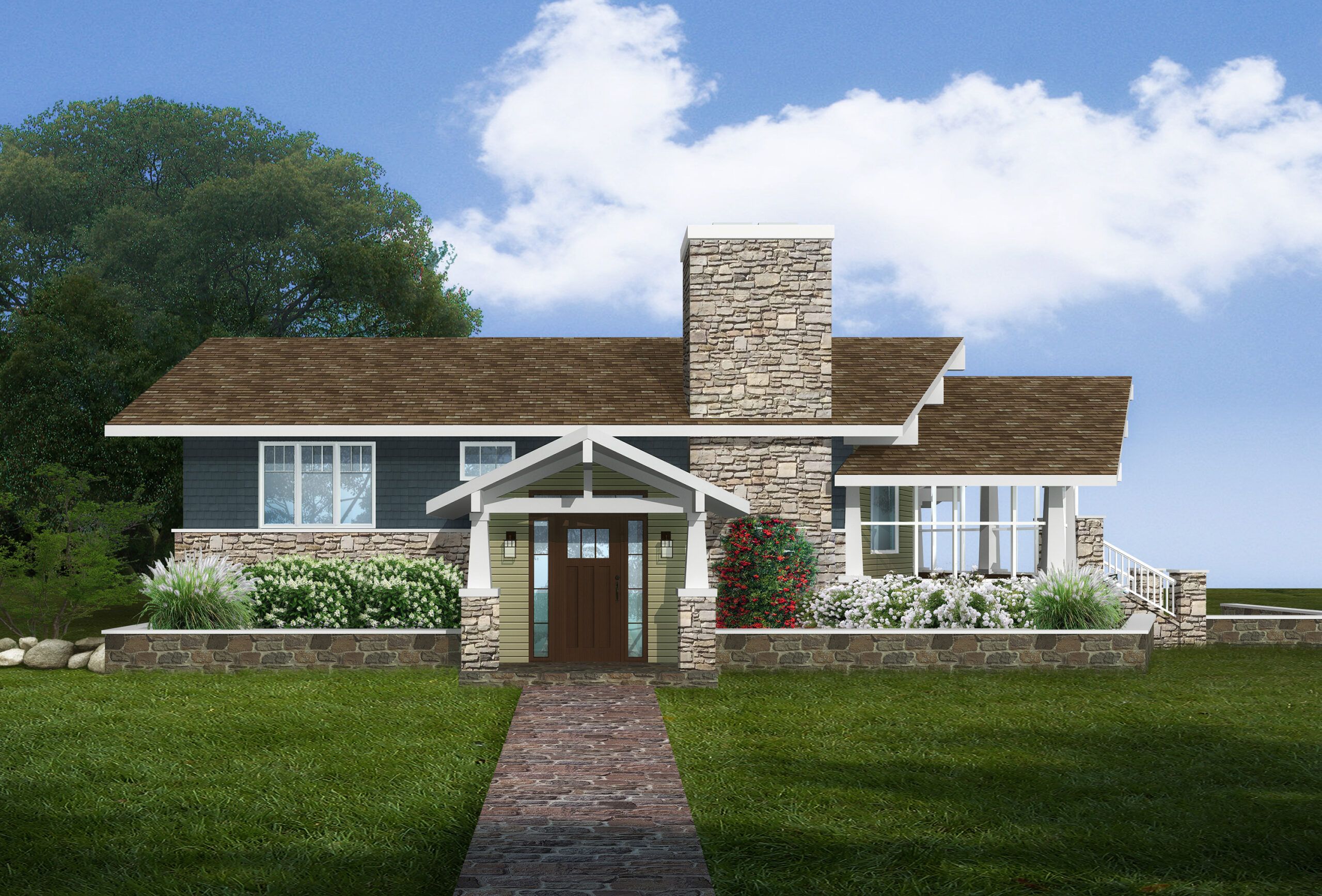 So we asked local firm Ben Moore Design to propose some ideas. Their team would swap the deck for a screened porch with a stepped-down prow roof, giving the house more presence—and function—overall. A new portico, with exposed roof beams and tapered columns atop stone piers, emphasizes the front entry, which is bumped out to create a usable 7-by-10-foot vestibule inside. Other upgrades include properly proportioned windows, two types of fiber-cement siding, and a broad band of natural limestone to match the chimney. A low wall adds another level of interest—and planting space. Says Aaron of the new design, "I love it!"
Screened Porch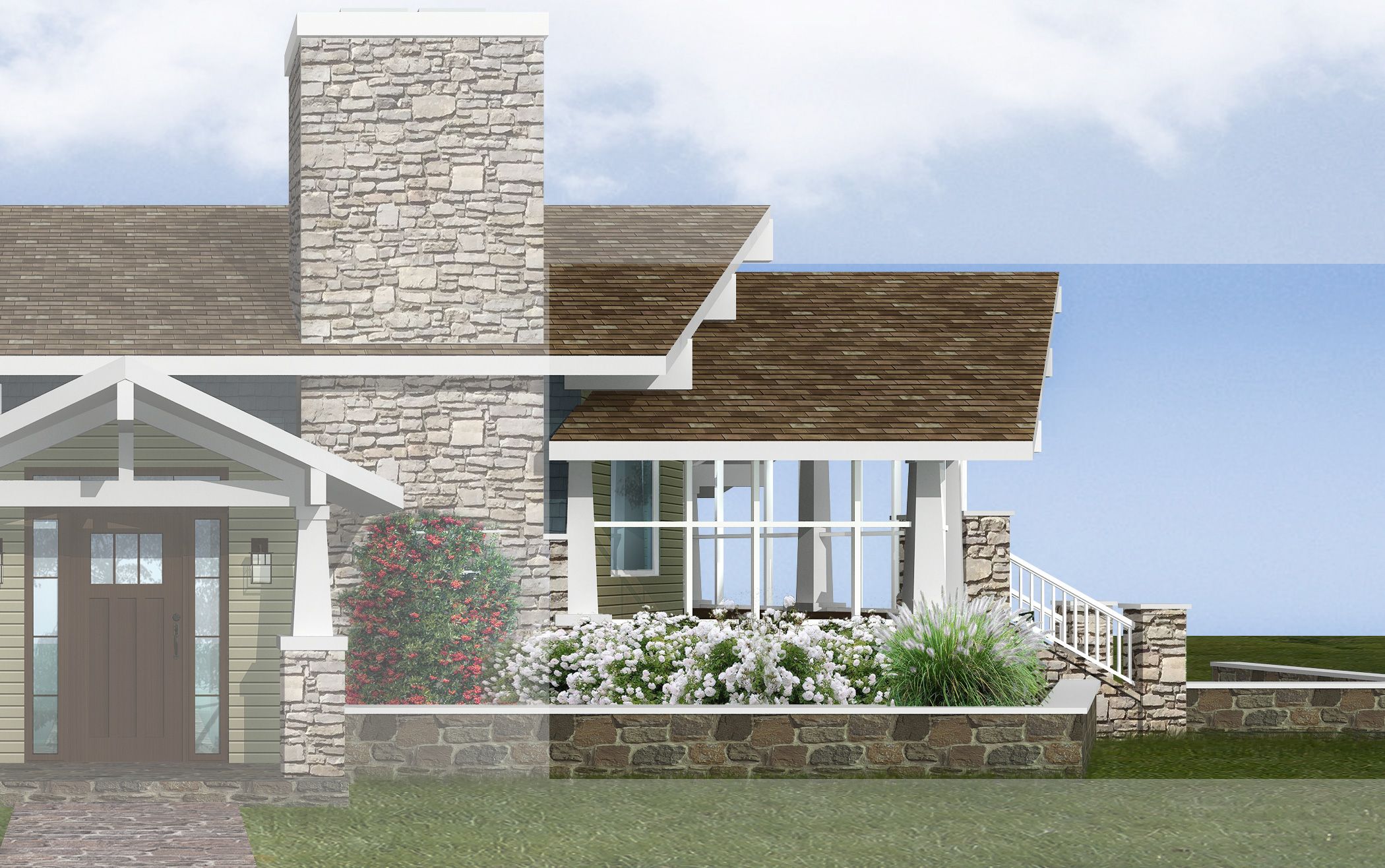 The screened porch has a roof like the one above it, and columns that match the portico's.
Finishing Touches: Tapered Column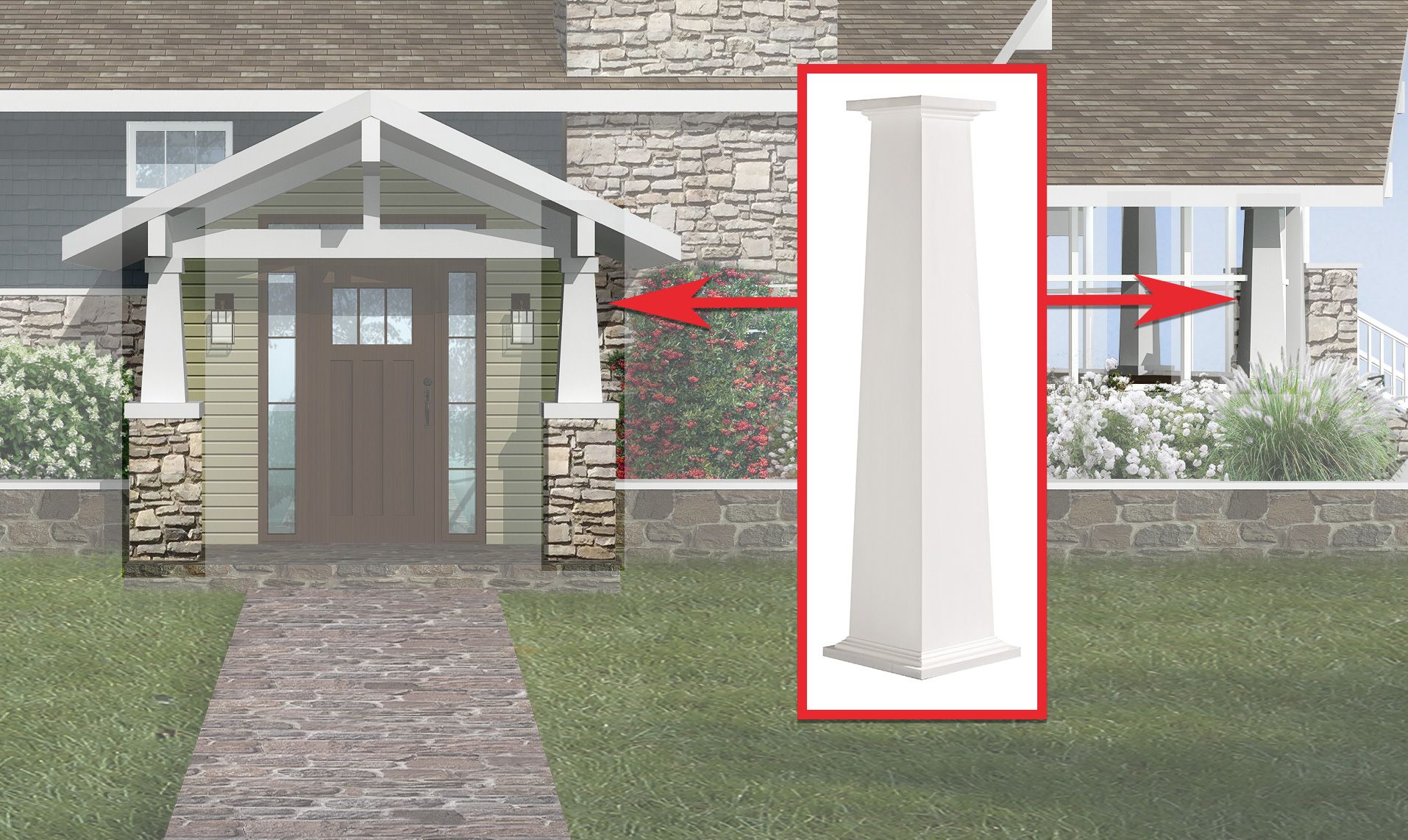 Adding several Craftsman-style elements gives this update a familiar old-house feel.
Made of rot-proof cellular PVC, these hollow 4-foot columns wrap structural support posts.
Turncraft Craftsman Series, from $167; Architectural Depot
Finishing Touches: Wall Sconce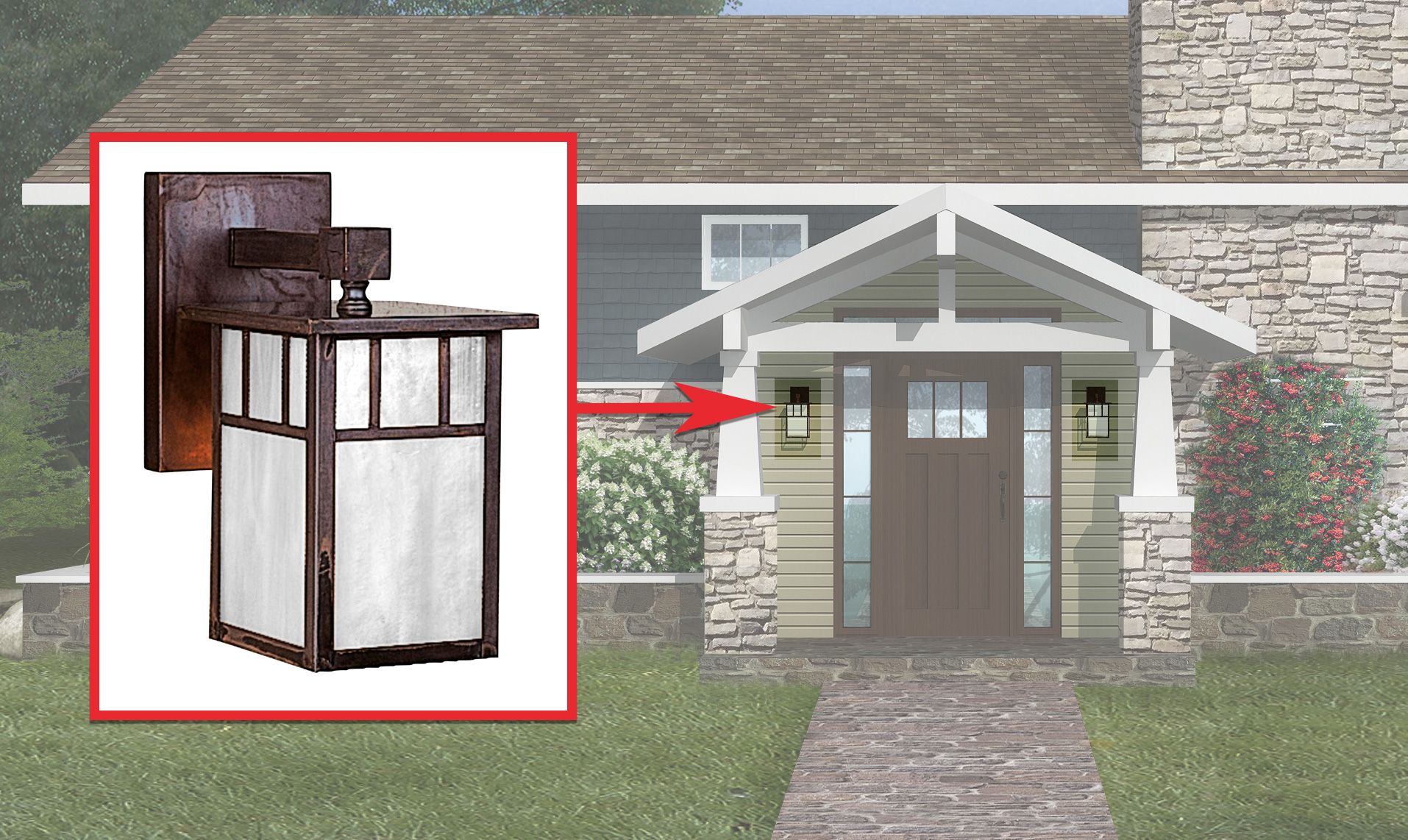 The detail on this patinated brass fixture matches the style of the windows and entry-door lights.
Arroyo Craftsman Huntington Outdoor Wall Lantern, from $165; Wayfair.
Finishing Touches: Showy Shrub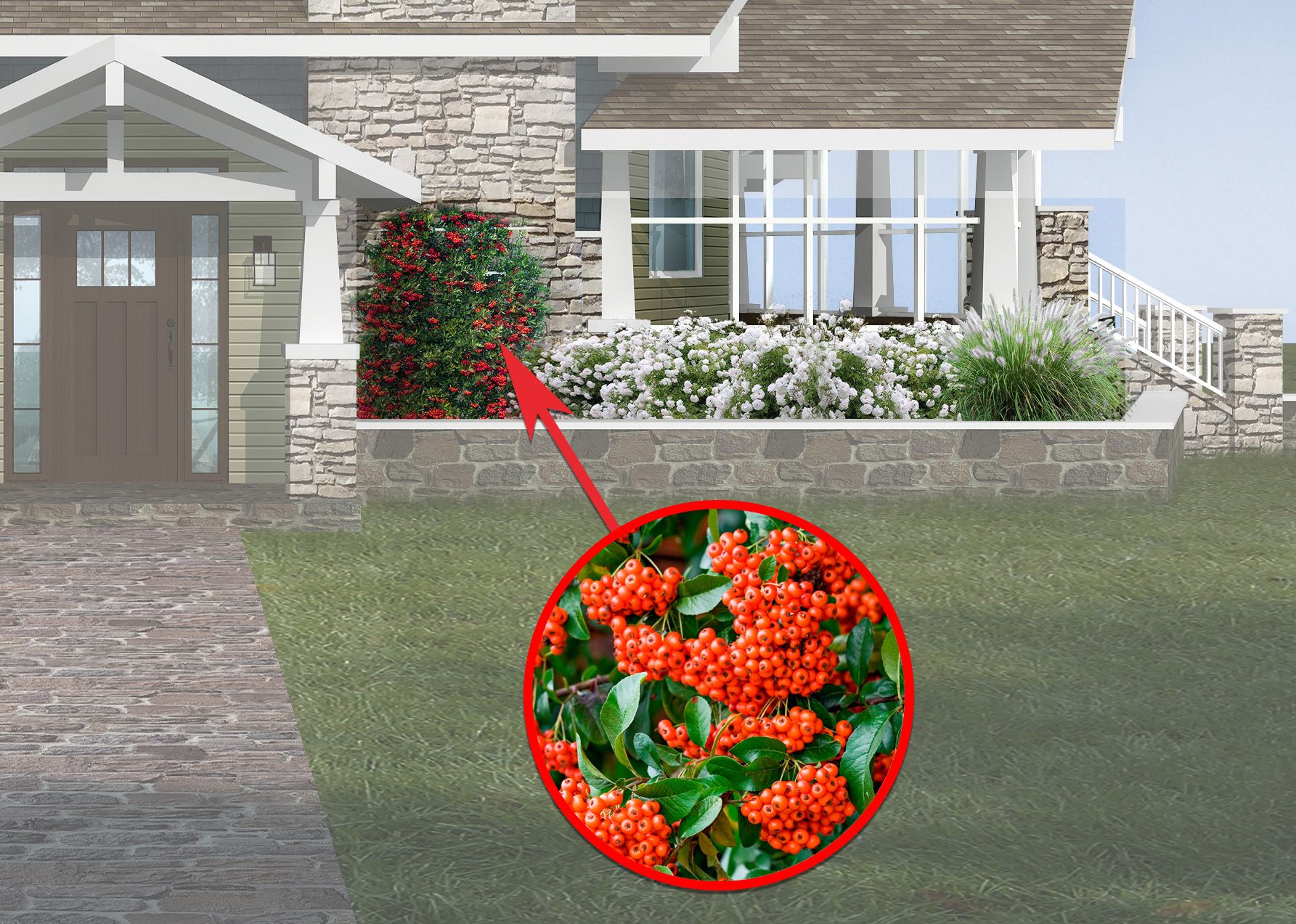 Sun-loving fire thorn sports clusters of red-orange berries in late summer. This fast-growing Pyracantha 'Mohave' is disease and deer resistant.
From $70; Monrovia
Finishing Touches: Front Door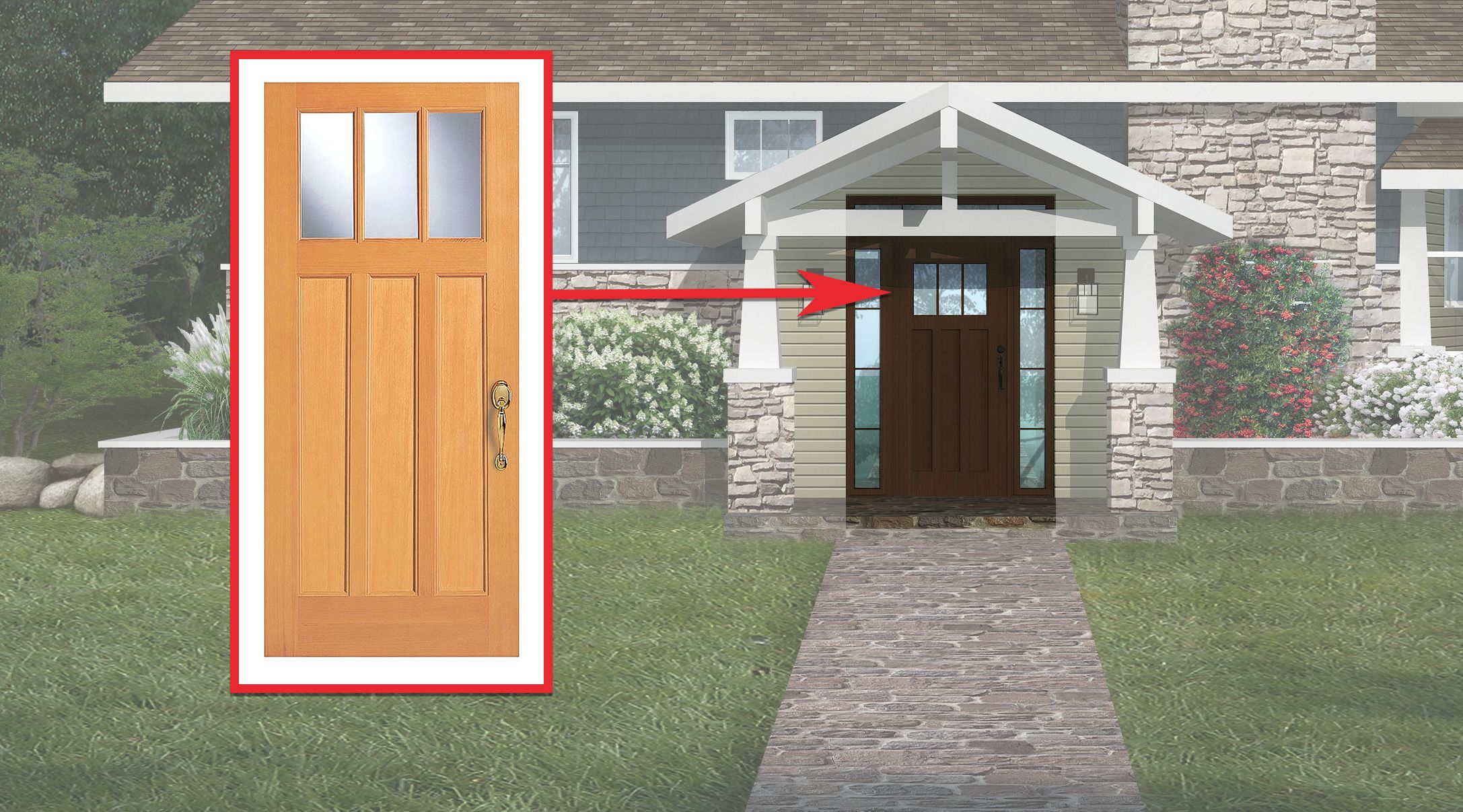 A three-light, flat-panel fir door sets the tone for the entry; a matching transom and sidelights usher in even more natural light.
#6863 3-Panel 3-Lite, $736; Simpson Door Company
Thanks to: Ben Moore, AIA, Kristy Johnson, and Rebekah Lyons, Ben Moore Studio, Manhattan, KS