Change Will Do You Good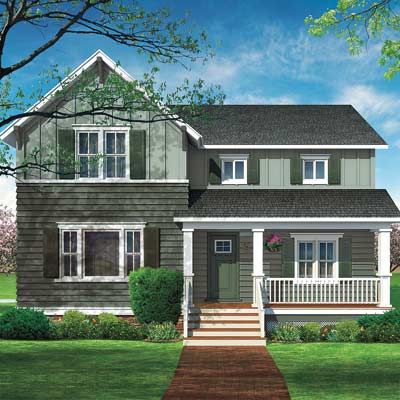 We asked architect Marsha Topham of CG&S Design/Build, in Austin, Texas, what she'd change about this house owned by Gretchen Fitzenrider of Sherwood, Ohio. Her first move: Ditch the uninviting enclosed porch. "It's not original to the home, and it isn't in great shape anyhow," she explains. "An open porch and wider stairway would make this house much more welcoming and complement its simple lines." To add detail to the facade, Topham also suggests installing board-and-batten siding on the second story and using beefier trimwork around the windows and foundation, all tied together with a paint job that highlights these new features. New windows and a brick walkway would complete the transformation. "We'd love to work toward this look, right down to the paint colors," says Gretchen.
From the Inside Out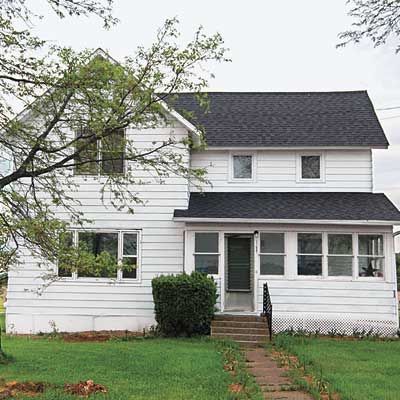 When you own a fixer-upper, you can't tackle every project at once, as Gretchen Fitzenrider, knows all too well. "We've been so busy renovating the interior of our 1904 farmhouse that we've neglected the dull exterior," she told This Old House.
Extended Welcome
Opening up the enclosed porch restores the house's original architecture and makes it feel more welcoming.
Grand Entry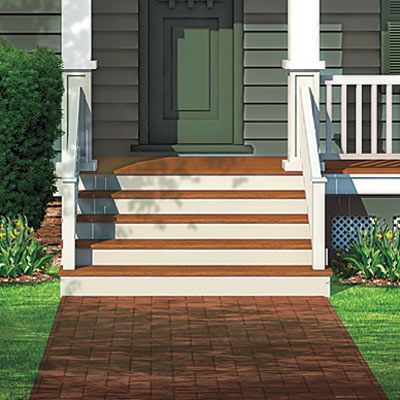 A handsome brick walkway and wider set of stairs add grace to the approach.
Switching Up Siding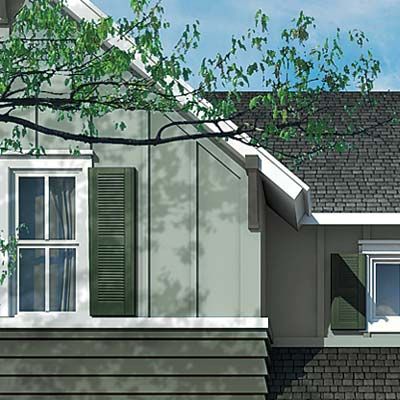 Board-and-batten siding on the second story, painted a lighter shade of green, breaks up the facade.
Shutter Style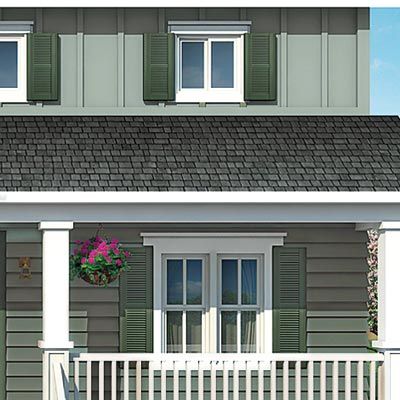 Colonial-style louvered shutters help unify different-size windows and make them appear larger.
Foundation Plantings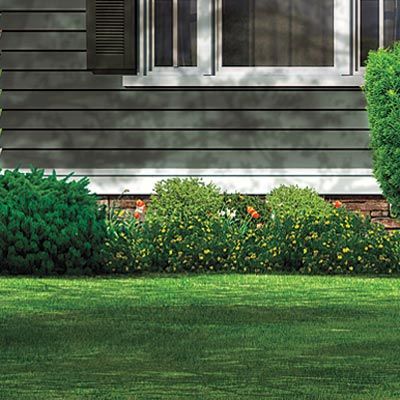 The bare foundation was disguised with a skirt board, stone veneer, and low plantings.
Window Work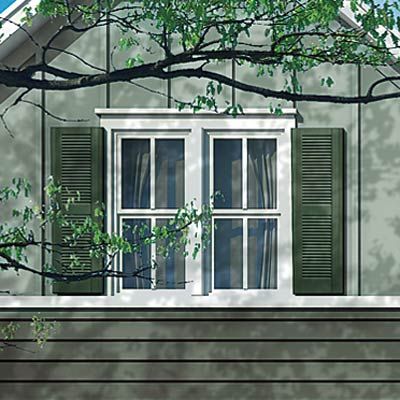 Wider trimwork around the windows makes them stand out more.
Unifying Details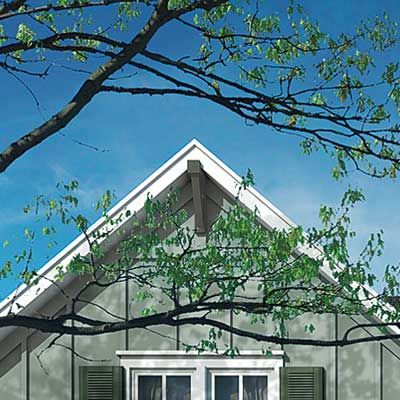 Chunky square brackets add a touch of detail at the roofline and harmonize with the porch's columns.
Farmhouse Feel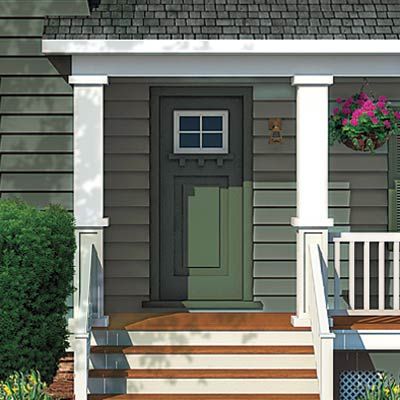 Now that the entry is visible, a Craftsman-inspired front door and Mission-style sconce complete this farmhouse's transformation from bland to charming.
Finishing Touches: Bracket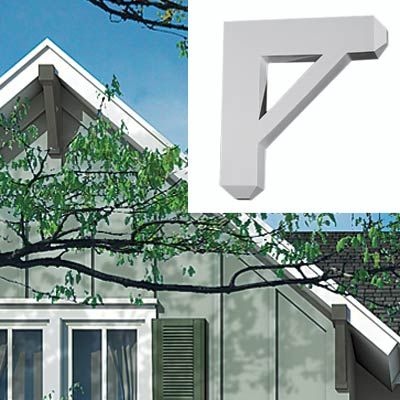 Embellish a straightforward house with eclectic but traditional accents drawn from different eras.
The Craftsman lines harmonize with the porch's hefty columns.
Wholesale Millwork; $71
Finishing Touches: Sconce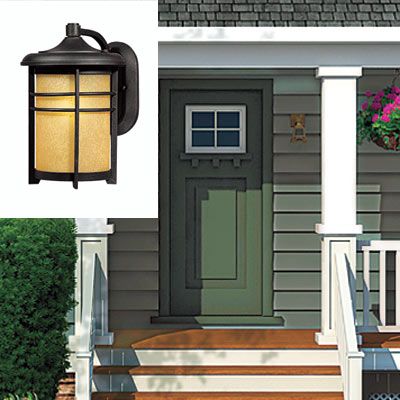 This Mission-inspired fixture accepts CFLs, so it'll cost less to light the entry.
Triarch; $143
Finishing Touches: Paint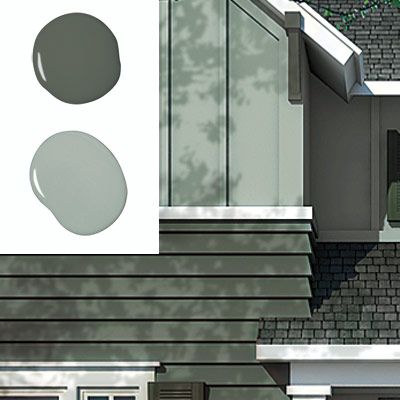 Tones of grayish green play up the textures of the siding.
Benjamin Moore; $25 per gallon
Finishing Touches: Shutters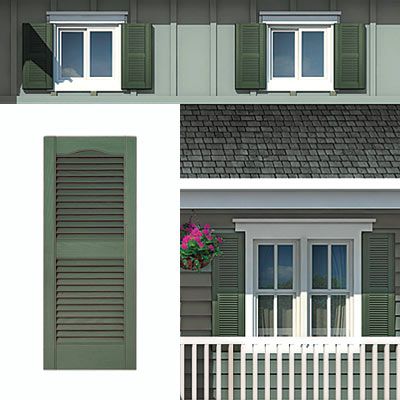 With multiple size and color options, these help unify the windows.
Builder's Edge; from $25 per pair