Before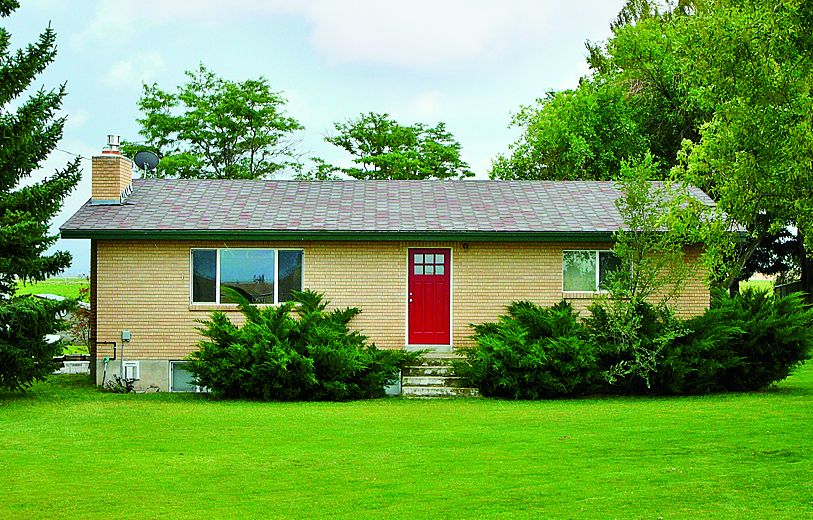 "The outside of our house is just not pretty," declares Marco Leal, who has lived in this Idaho ranch with his partner, Eric Wride, for about a year, focusing on interior upgrades. To help them reimagine their home's plain exterior, we asked designer Richard O'Leary for some curb appeal suggestions.
After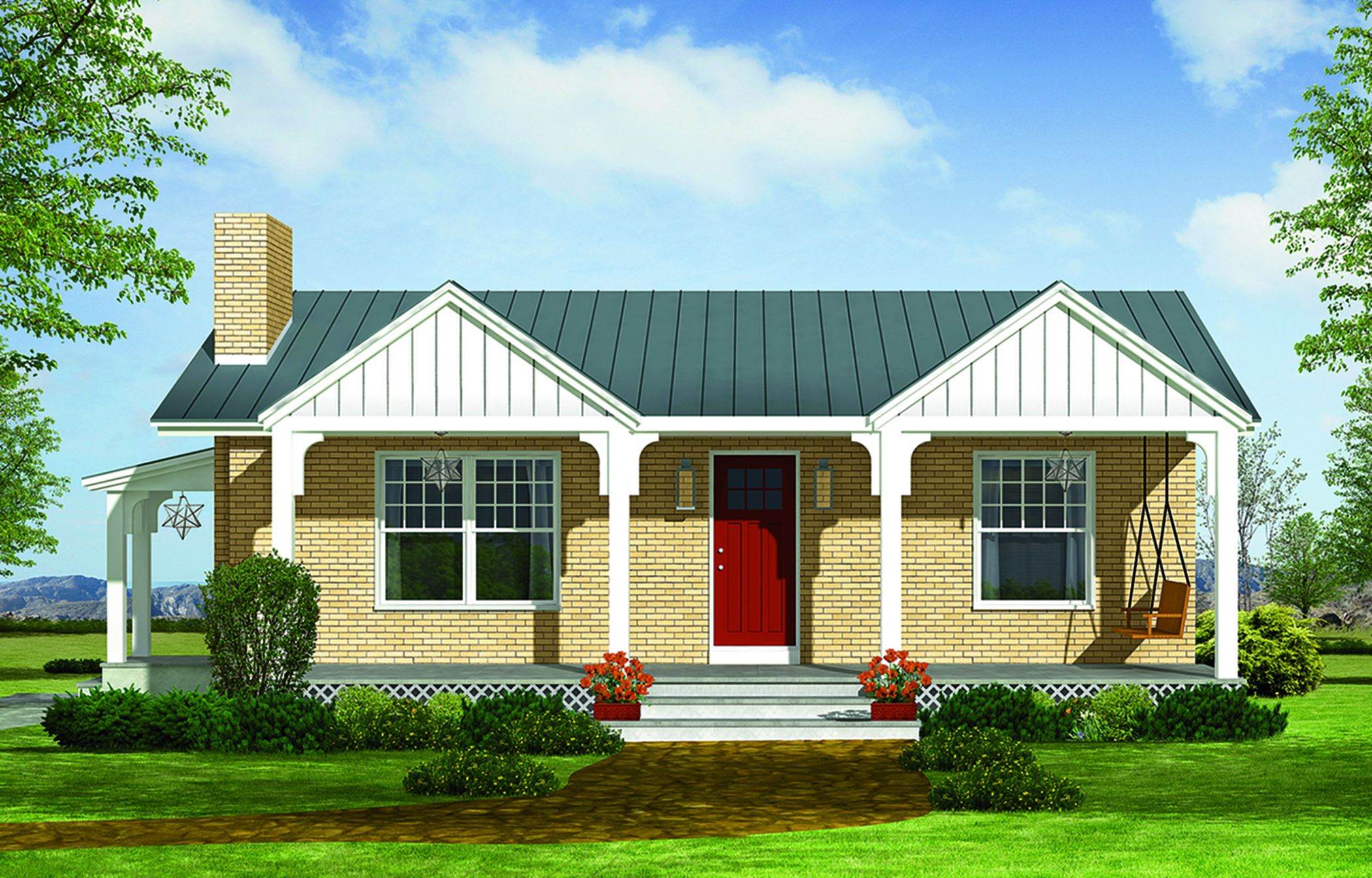 The big challenge, points out O'Leary, is the house's shoebox-like shape. "Additions that modify its form will give it a lot more character," he says. Front and side porches do the trick nicely, without altering the home's brick shell. Matching gables on either side of the front door would make the entry more prominent and appealing, while also taking away the house's flattop look. Wider front steps, a curved walkway, and low-maintenance, drought-tolerant foundation plantings extend a warmer welcome to guests.
"I can't believe how much better the brick looks with these changes," says Marco. "I wish my house looked like this right now!"
Pick Interesting Windows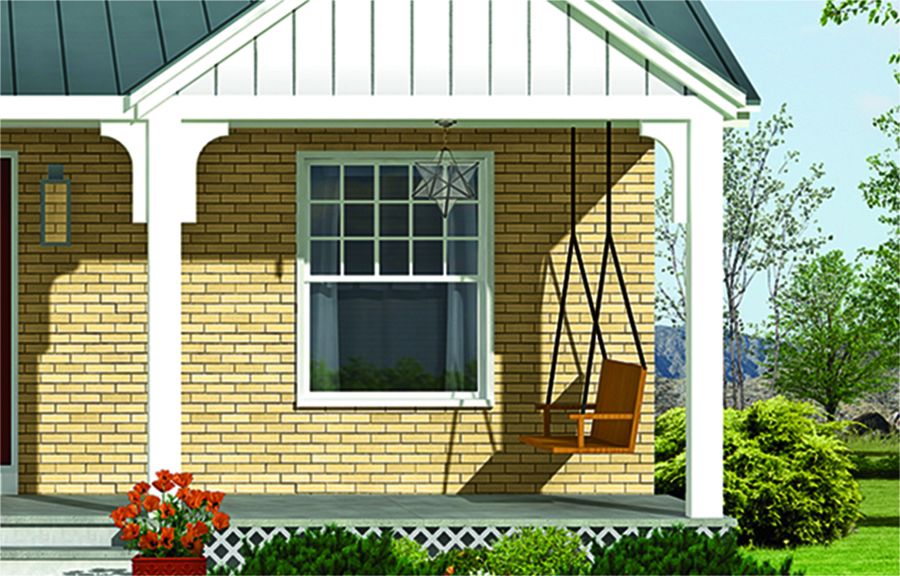 Divided-light double-hung windows give the house a handsome, traditional look.
Camouflage Concrete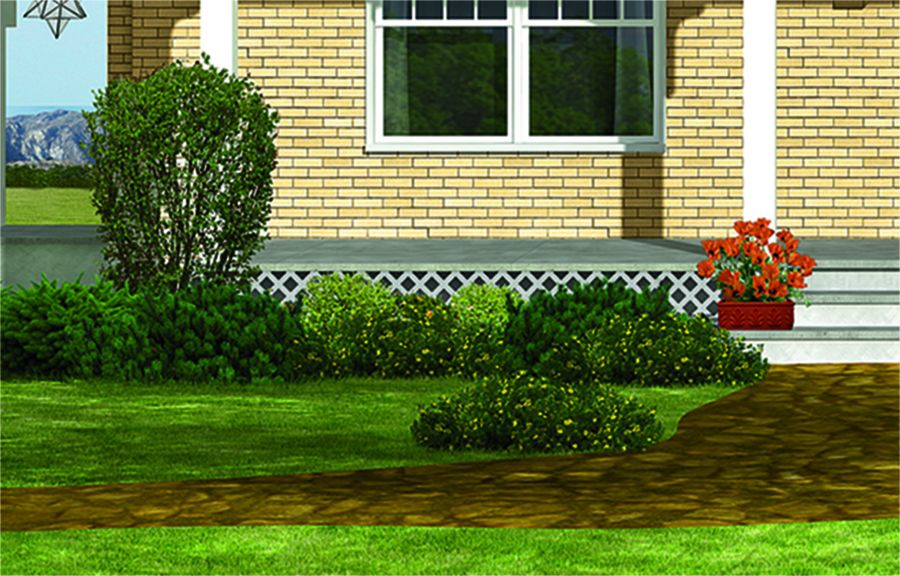 Wooden latticework nicely disguises an unsightly bare foundation.
Choose the Right Colors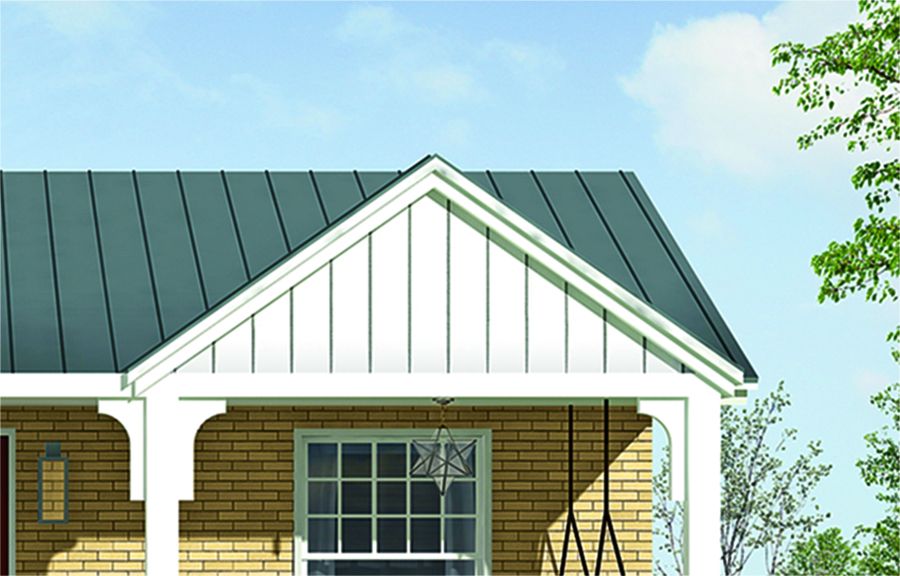 A gray roof and white trim make the home's light yellow brick feel more contemporary.
Make the Entryway Entrancing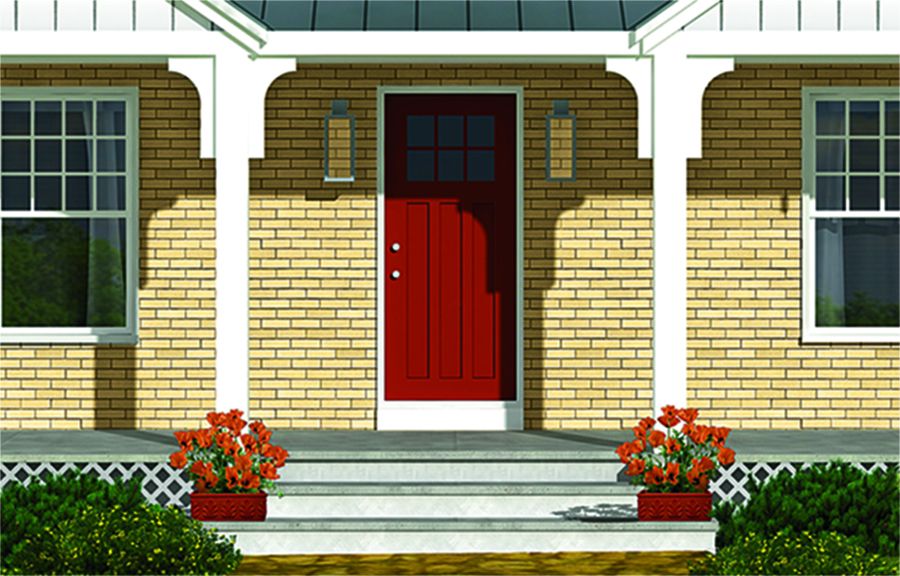 A red entry door pops against light yellow brick and white trim.
Let Paint Brighten the Mood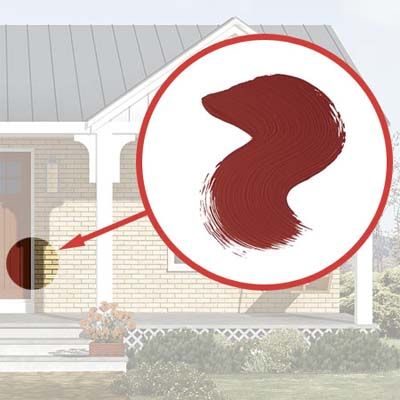 Red and white accents create instant cheer. Cherokee red creates the perfect contrast to the toned-down brick and trim.
Pittsburgh Paints; about $35 per gallon
Welcome Guests With a Walkway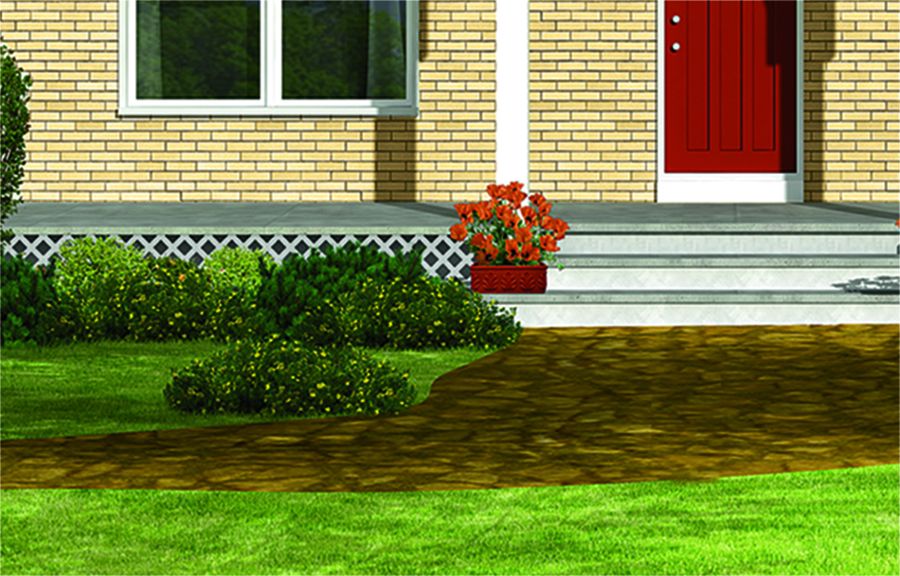 The curved front walkway creates a sense of welcoming that the home lacked before.
Add Finishing Touches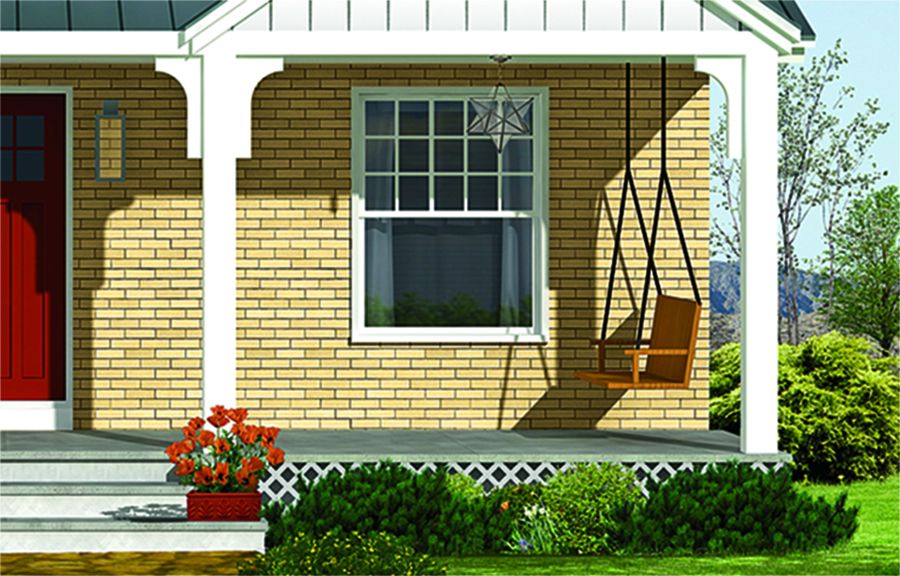 A porch makes any house feel like home. No-fuss materials and fun furnishings lend them charm.
Consider Composite Decking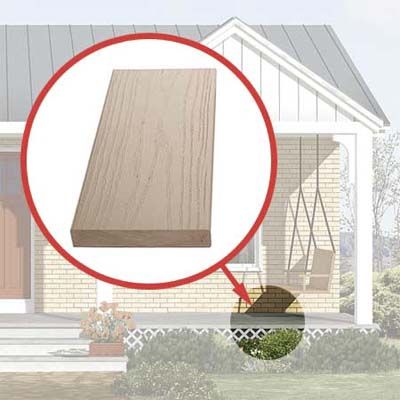 Resin-based boards stand up to extreme heat and cold.
Trex; about $1.80 per foot
Add a Porch Swing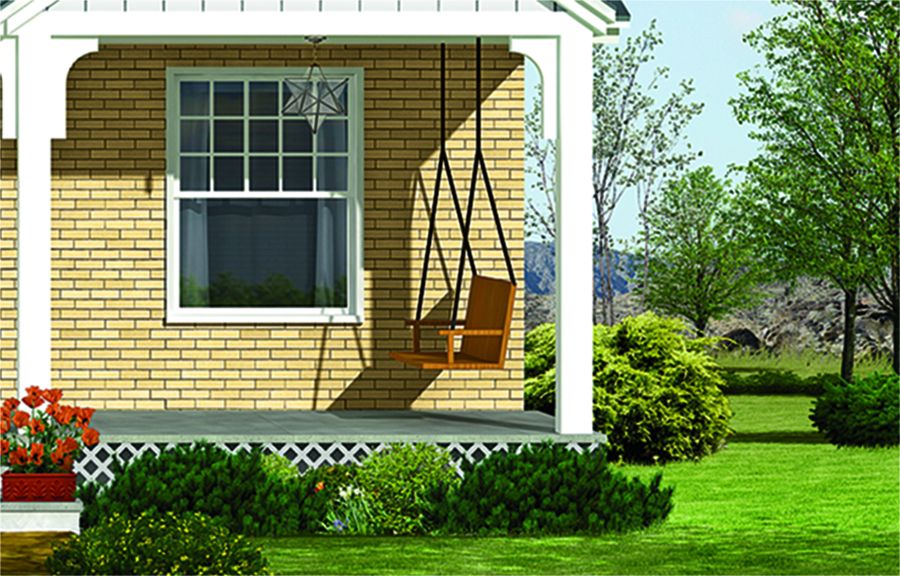 A porch swing makes the space feel more inviting and cozy.
Go With Traditional Furniture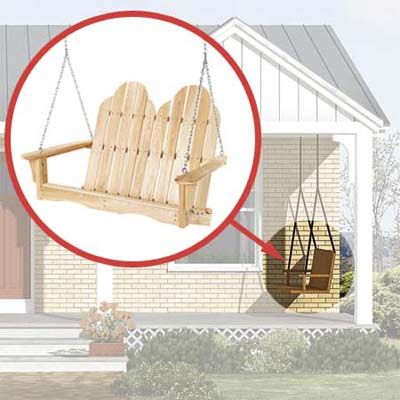 Even smaller porches have enough space for this Adirondack-style two-seater.
Porch Swings; about $330
Use Whimsical Details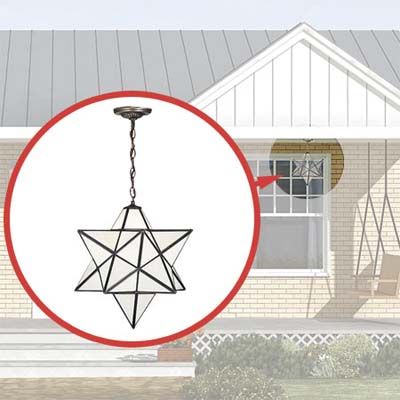 The Moravian-star-shaped pendant adds a touch of whimsy.
Meyda Tiffany; about $291
Pick Up a Couple of Planters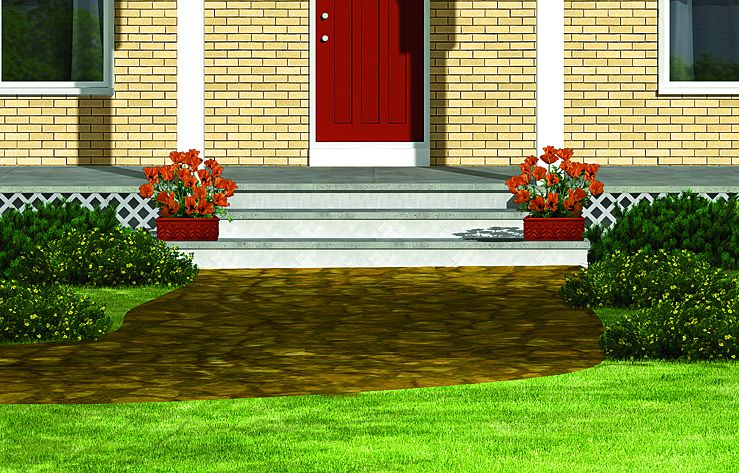 Flanking the porch steps with container plants offers an instant (and cheap!) curb-appeal boost.