Before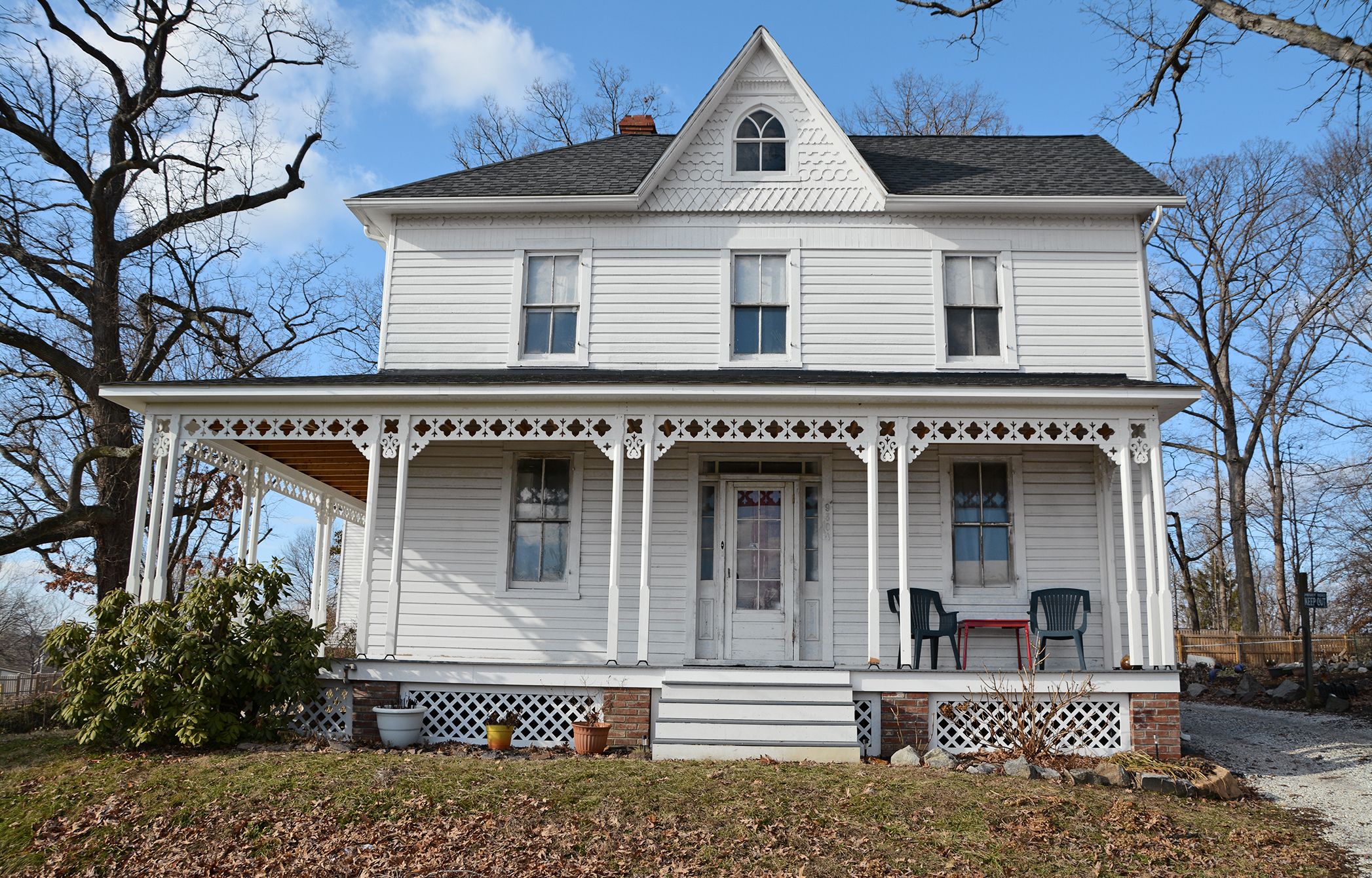 "We are having the hardest time choosing paint colors!" says Christi Noel of the 1896 home near Baltimore that she shares with her husband. Proof: The unpainted lady has stood primed for years. To jump-start the decision process, we turned to Denver architectural color consultant James Martin.
After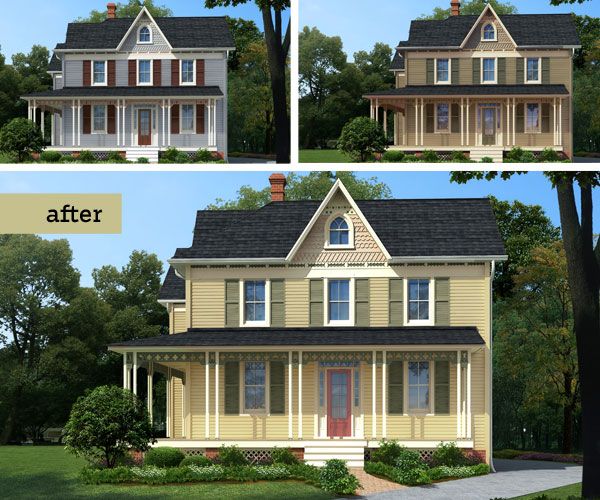 To stay true to the Victorian maxim that house colors should work in their immediate environment—which, here, is two leafy acres—Martin chose three earthy palettes. "We deepened the body color and lightened the trim so that the porch would step out," he explains. In the scheme at right, a toned-down taupe accents the shingles on the gable end. "You don't want bright earrings to ruin your whole outfit," says Martin. "It's the same with balancing the look of a house."
Christi's reaction? "I love how the accent colors really draw your eye to the details—I feel like we finally have ideas we can act on."
On the following slides, you'll find three tone-on-tone color schemes to give a simple Victorian-era house a harmonious look.
Shown: The original shutters, found in the barn and reinstalled, add a punchy color accent.
Palettes 1: Calm Yellow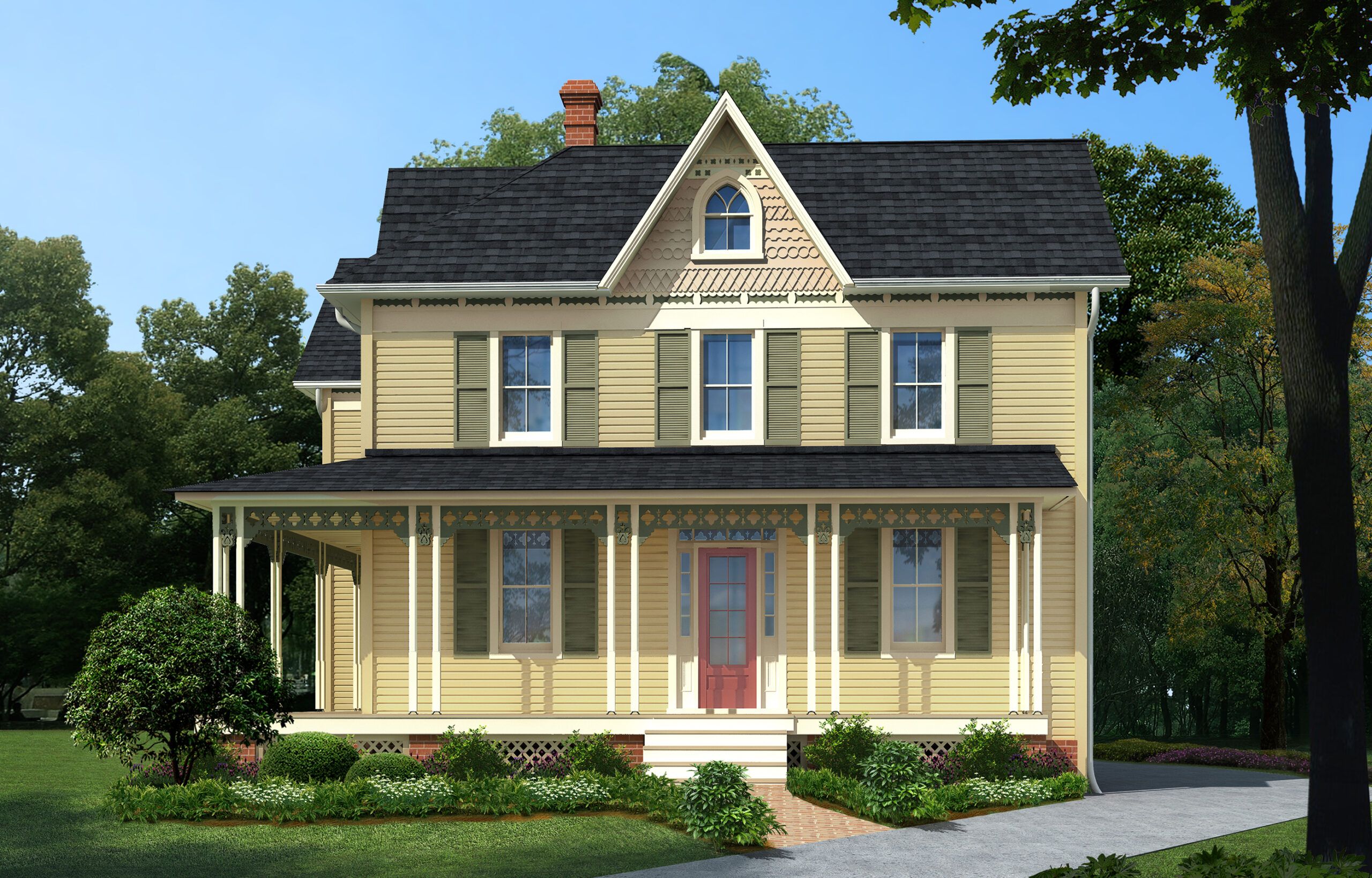 "Colors can get out of hand—too bright, too strong—especially on a house of this size," says Martin. "This body color is convivial and welcoming." To complement the brick-red door, he chose olive green for the shutters, gingerbread porch trim, and cornice work.
Calm Yellow, Body Color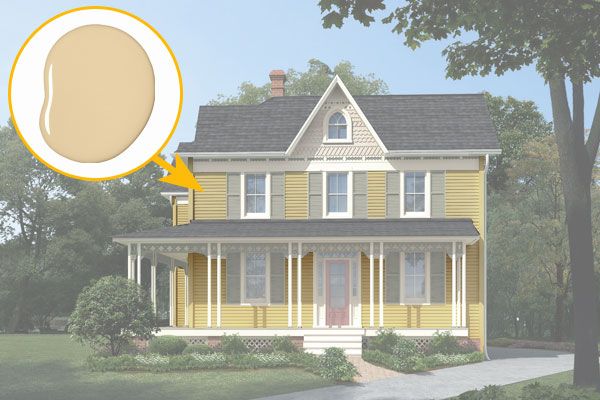 Sherwin-Williams's Ivoire
Calm Yellow, Trim Color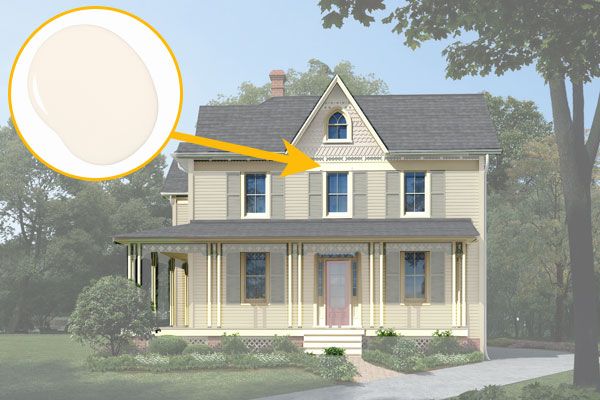 Calm Yellow, Body Accent Color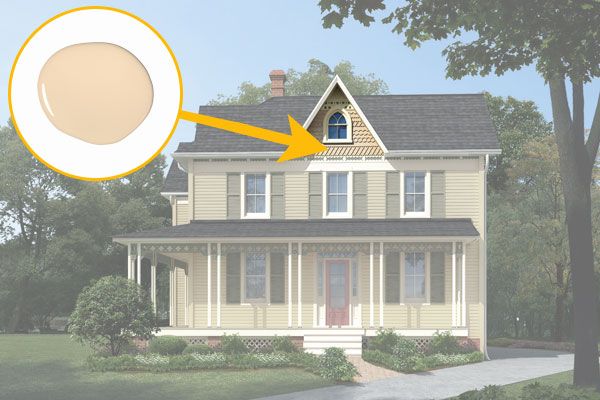 Calm Yellow, Shutters Color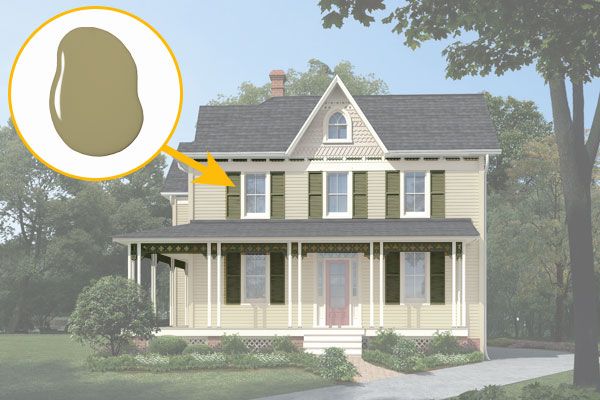 Calm Yellow, Front Door Color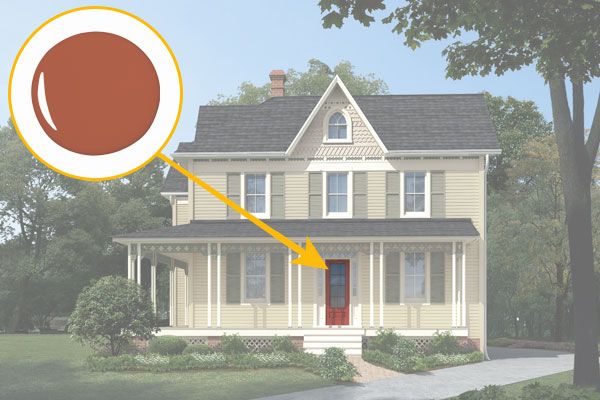 Palette 2: Cool Gray-Blue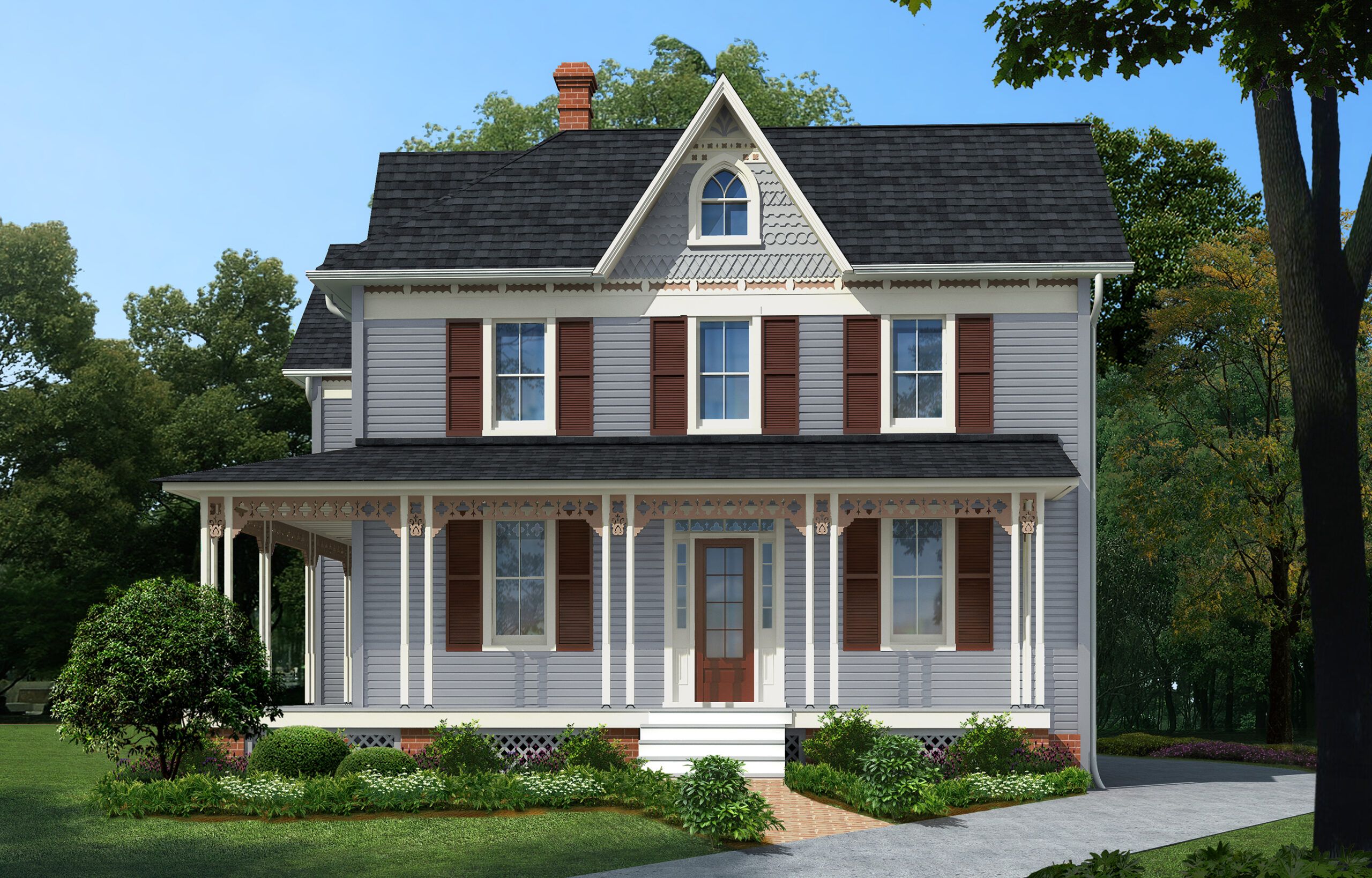 "It was a Victorian rule of thumb for front doors and shutters to be the same color," says Martin. That works well here, where the brownish-red front door and shutters contrast with the gray-blue of the house but also create a balanced look. Paler tones—soft blue in the gable end, and beige accents—highlight details and tie the color scheme together.
Cool Gray-Blue, Body Color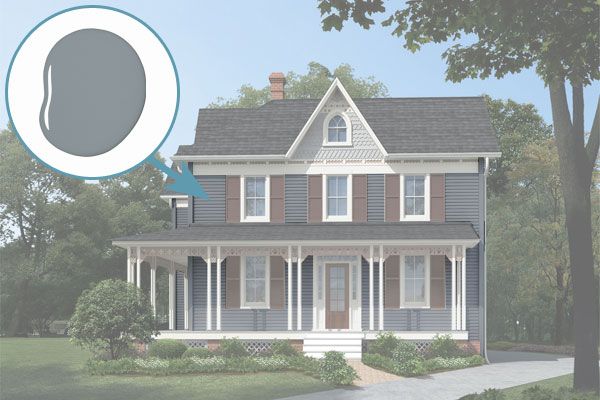 Sherwin-Williams's Steely Gray
Cool Gray-Blue, Trim Color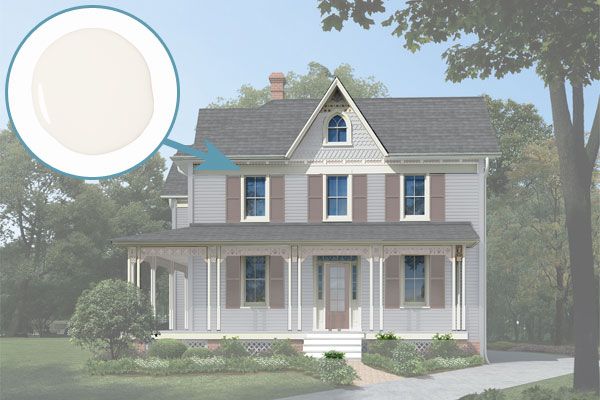 Cool Gray-Blue, Body Accent Color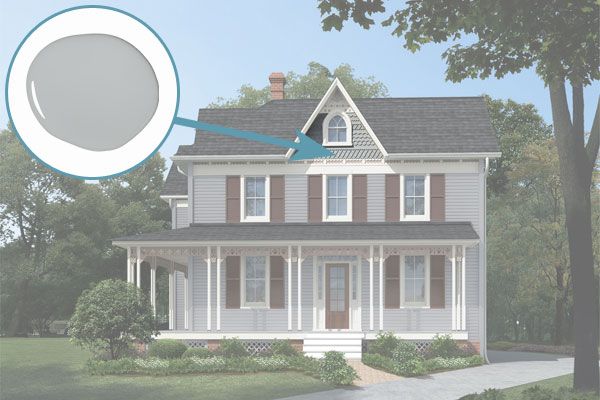 Cool Gray-Blue, Secondary Accent Color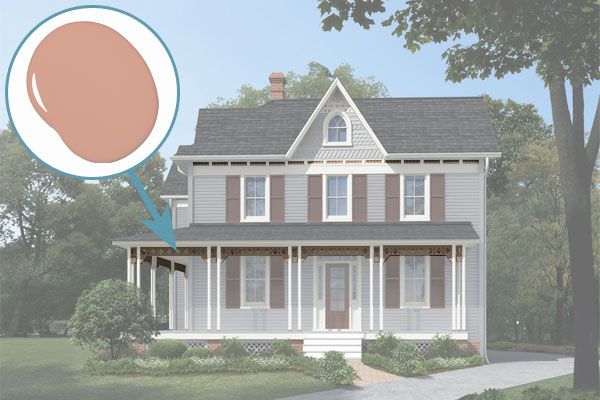 Cool Gray-Blue, Shutters and Front Door Color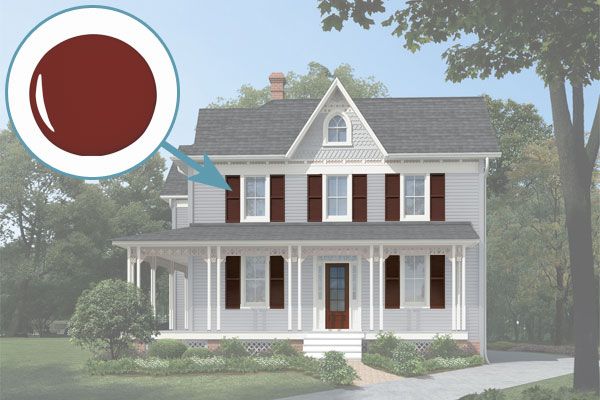 Warm Khaki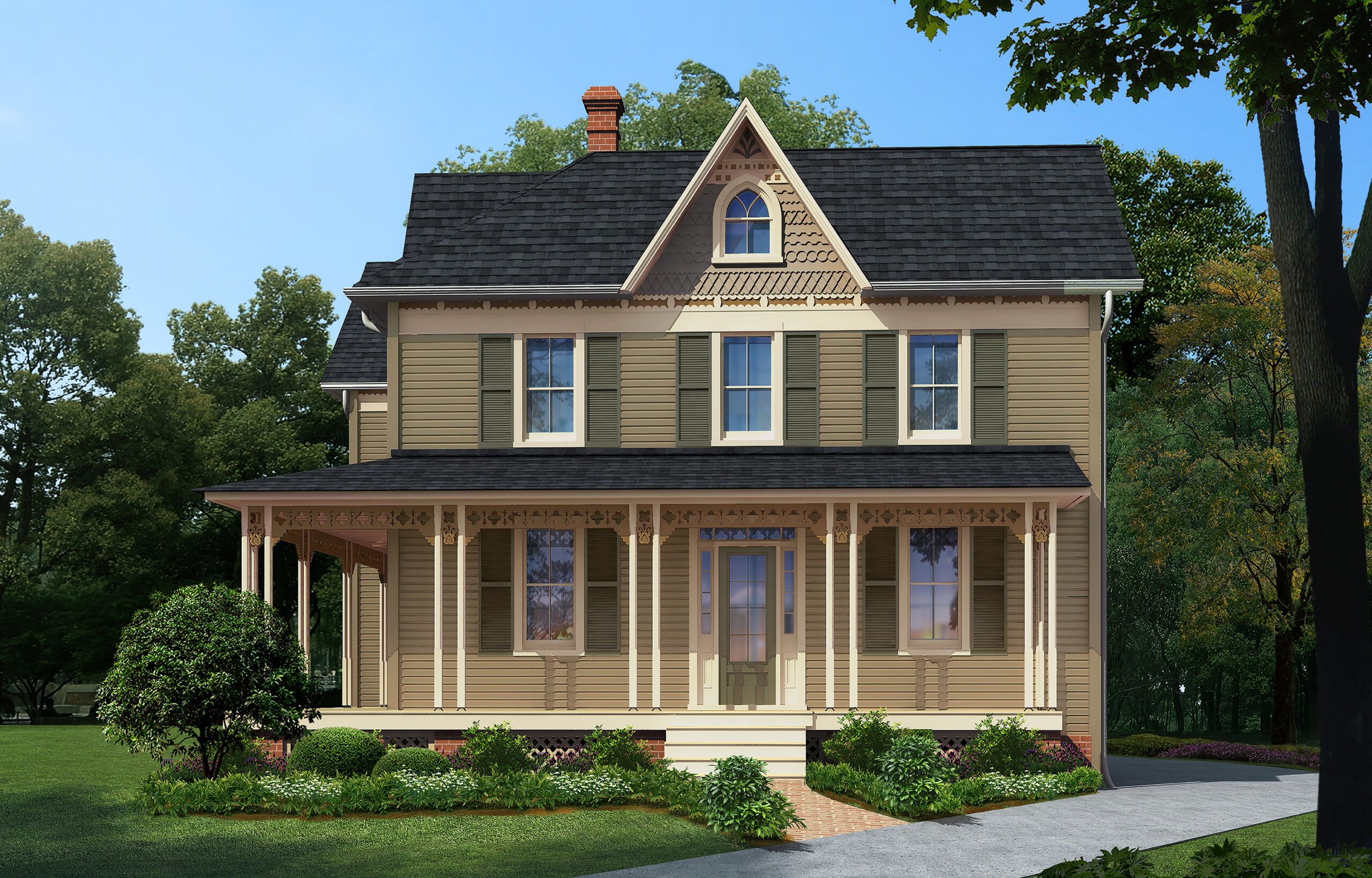 "This relatively simple house doesn't lend itself to an elaborate painted-lady color scheme," says Martin. "Subdued colors keep the final product from being too over-the-top." The body here is an olive green, echoing the surrounding farmland. Camel, sage, and tan accents add visual interest but create a cohesive look.
Warm Khaki, Body Color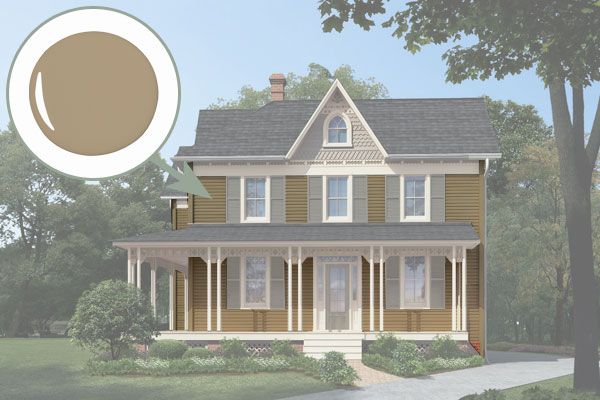 Benjamin Moore's Northampton Putty
Warm Khaki, Trim Color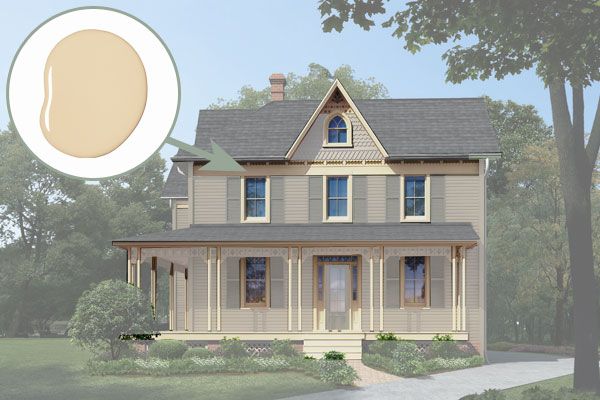 Warm Khaki, Body Accent Color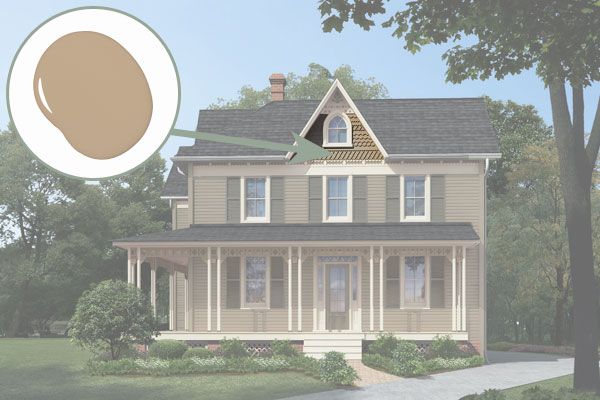 Warm Khaki, Secondary Trim Color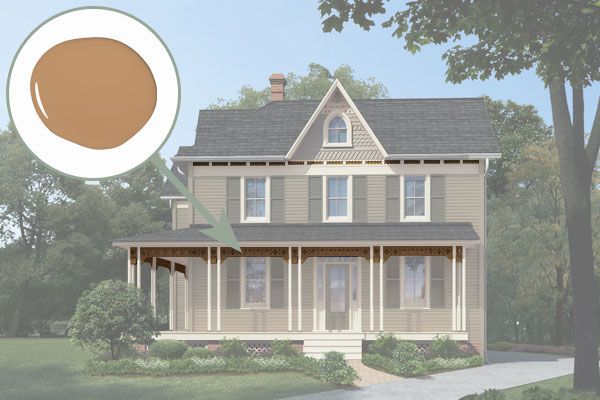 Warm Khaki, Shutters and Front Door Color