A Flat Ranch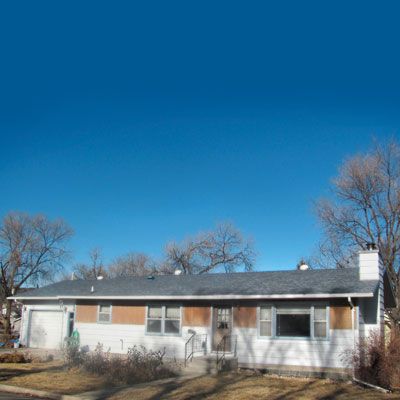 "We've always talked about doing something to make the house look less like a straight ranch, but we've never come up with any plan," says Cheryl Huddleston about the home in Hot Springs, South Dakota, that she shares with her husband and son.
After the Photoshop Redo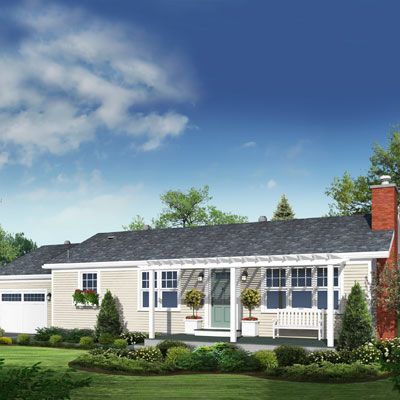 Hearing her all-too-familiar lament, we asked Greta Weil and Barbara Friedman, of Weil Friedman Architects, in New York City, for a doable way to spruce up the flat front. To take advantage of the south-facing exposure, Weil and Friedman added an open porch and a pergola that provides distinction and a splash of shade while still inviting sun into the front rooms. "It extends the concept of the front entry and makes it larger than the door itself," says Weil. "It also enlarges the house without adding much cost." Multipane windows and door lights unify the facade—and those elements can be added over time. The flower box under the kitchen window helps balance all the porch additions, which were well received. "I love the little porch," says Cheryl. "It makes the house really stand out, but it still blends in with our neighborhood."
Pergola
The pergola, from Walpole Woodworkers, is the key element of Weil Friedman's makeover—bringing depth, texture, and distinction to the entryway. Available in solid cellular or hollow vinyl, both rot-proof, its posts will look all the more charming when encircled with climbing vines.
Pergola Elevation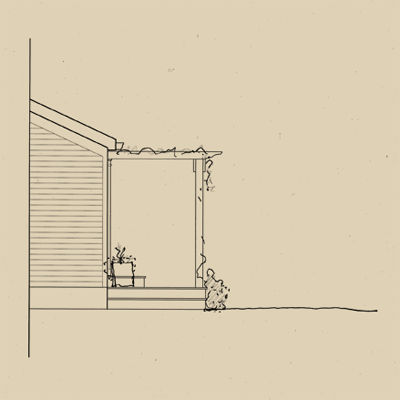 A pergola is a straightforward addition with a lot of bang for the buck. "In the wintertime, we really enjoy the sunshine coming through, but in the summer, I could see us sitting out there watching people walk by—we have a lot of dog walkers—and just being part of what's happening outside," says homeowner Cheryl Huddleston.
Siding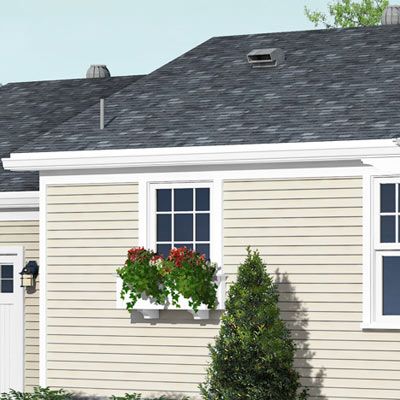 The narrow 4-inch exposure of the new clapboard siding gives the illusion of a taller facade, making the ranch look less like one.
Windows
The new double-hung clad-wood windows are all from Jeld-Wen's Tradition Plus series.
Front Door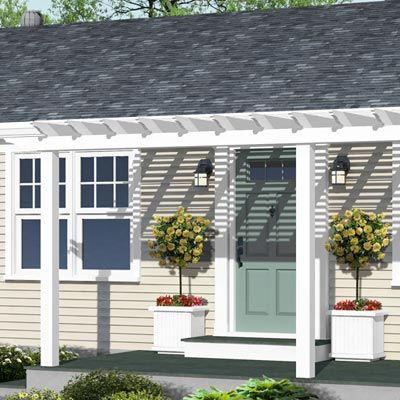 The traditional four-panel door from Simpson, made of red oak, can be stained or painted.
Planters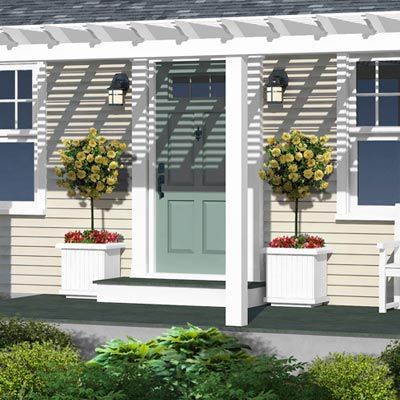 These cellular vinyl planters from Walpole Woodworkers won't rot and are designed so that you don't need to use a liner for your plantings.
Garage Doors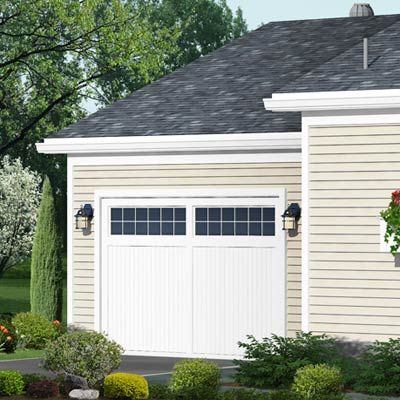 Handcrafted wood garage doors, even in the paint-grade version, ooze authenticity.
Finishing Touches: Bench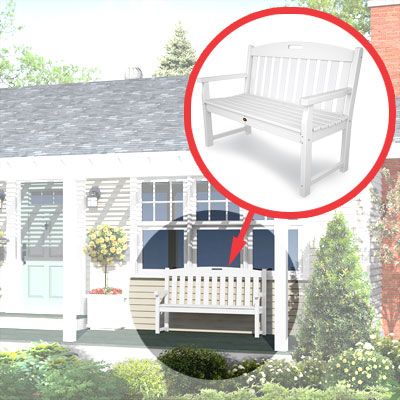 A few tidy accessories go a long way toward accentuating the cottage look. This all-weather perch looks like wood but never needs painting and won't rot.
Trex; About $580
Finishing Touches: Sconce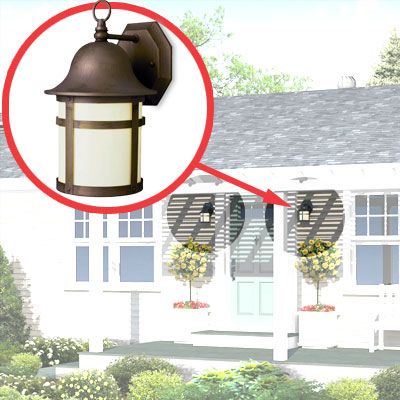 Its whimsical dome and cylindrical form add casual charm.
Trans Globe Lighting; About $34
Finishing Touches: Paint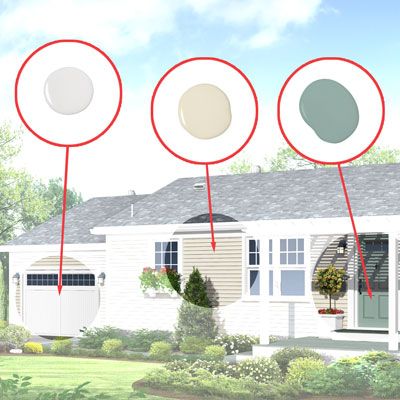 Linen and blue-green tastefully tweak the typical cottage-white palette.
Linen White, BM 912 (clapboards), Decorator's White, CC-20 (trim, window box, planters, garage door); Stratton Blue, HC-142 (front door)
Benjamin Moore; About $38 per gallon