Project details
Skill
1

out of

5
Easy
Requires some precision to make tight joints on the panels.
A sturdy wood mailbox post decorated with paneled sides and a cornice top is a far cry from the syrup cans and cigar boxes Americans set by the roadside to get the first rural deliveries – or worse, the sad metal pipes used today to support a single dented and rusting box. Standing tall like a sentry, a paneled post lends an air of authority and sophistication to any stop on the mail carrier's route.
Assembling one from basic lumber and trim takes half a day and basic carpentry skills. Or you can pick up a ready-made post and get it in the ground in just a couple of hours. Either way, you're guaranteed to set an elegant tone with a classical-inspired design. Read on to learn how to apply molding to stock lumber for a custom-built post or to determine which ready-made one is best for your yard and budget.
Step 1
How to Build a Paneled Mailbox Post Overview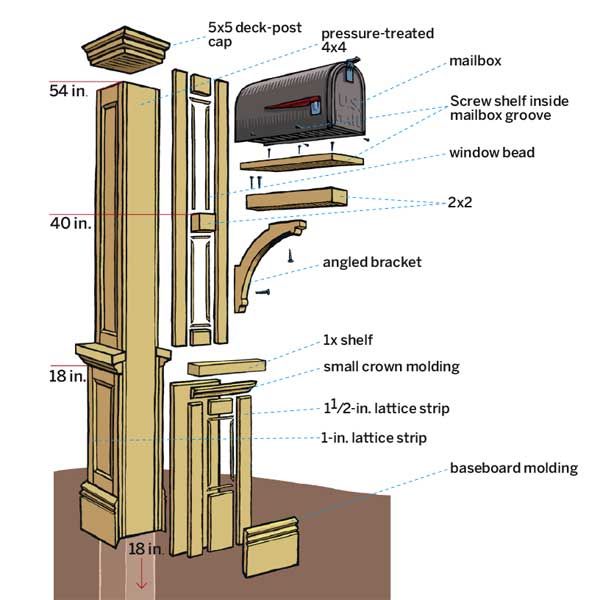 You can dress up a pressure-treated 4×4 post to create a capped and paneled profile
Step 2
Divide Up the Post
Mark off 54 inches on a 6-foot pressure-treated 4×4. This upper portion of the post will be paneled; the remaining 1½ feet will be buried.
Step 3
Build Out the Base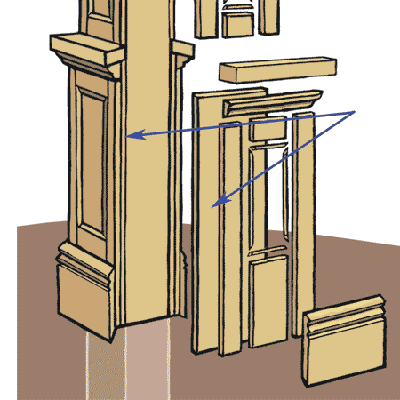 Measure 18 inches up from the mark and wrap this section with ¾-inch pressure-treated plywood.
Step 4
Panel the Sides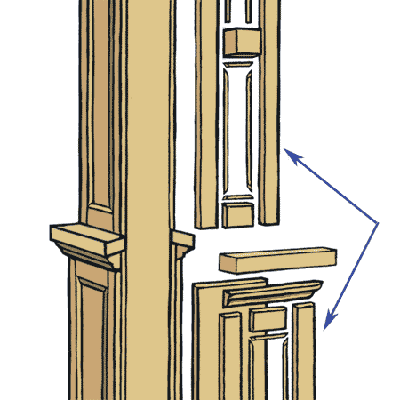 Cut ½-by-1½-inch lattice into paneling pieces. For the front and back, use full-width strips for the vertical pieces and double them up for the horizontal pieces. Trim the strips down to 1 inch for the side paneling so that it appears 1 ½ inches wide when butted against the front and back paneling. Cap the lower paneling using small crown molding topped with a 1x shelf. Sheathe the bottom of the post with baseboard. Use a 5×5 deck post cap at the top. Line inside the paneling with window bead.
Step 5
Build the Mailbox Support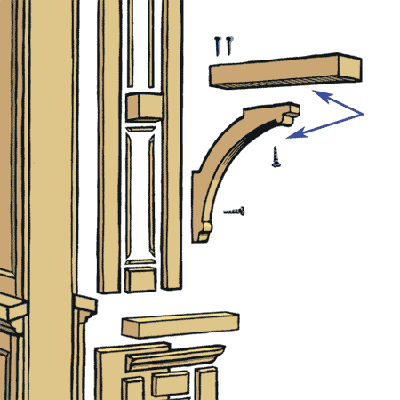 Using a jigsaw, cut an angled bracket out of a 2×6 and top it with a 2×2 to make the bracket assembly. Install a 2×2 block 40 inches up from the bottom of the aboveground portion of the post. Rest the longer 2×2 on top of the block and screw it down. Screw the angled bracket to the post.
Step 6
Install the Mailbox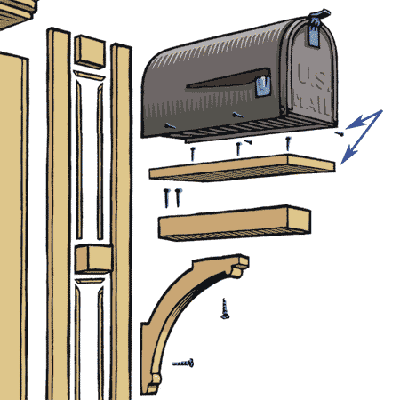 Attach a 1x shelf that fits into the underside of the mailbox onto the 2×2. Screw the mailbox to the shelf through the sides.