Celebrate The 35th Season With Us!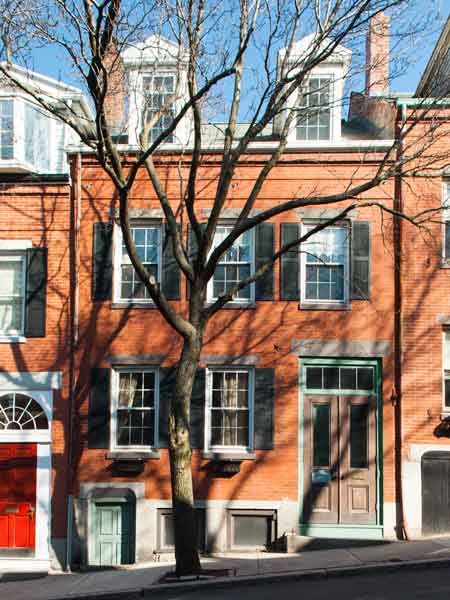 When people learn that the guys from This Old House TV are renovating my 1850 brick rowhouse, in Boston's Charlestown neighborhood, the first thing they ask is what it's like behind the scenes. I laugh and think of the first time I met the whole crew. Tom, Norm, and the production team were heading over and I was still on an important conference call when I stepped into the kitchen —and right into a big pool of water. The ice maker in the freezer door had sprung a leak. I started shoving towels under the fridge, but when they soaked through, I broke into the conversation and explained what was going on. Someone reminded me to turn the shutoff valve, which I finally found in the basement; I finished mopping up just as Tom stepped through the front door. Phew!
Shown: Built in 1850, the brick rowhouse sits on Bunker Hill in Boston's oldest neighborhood.
Finally, an Adult House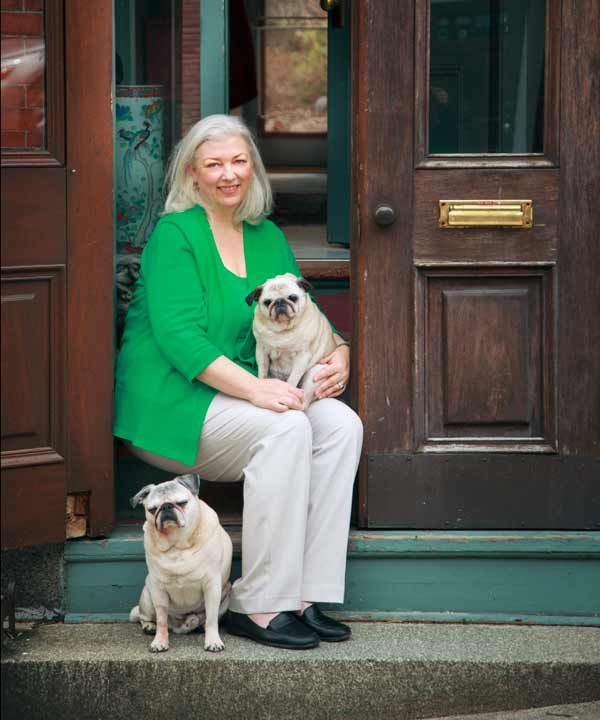 Fighting floods wasn't what I had in mind when I bought my house 10 years ago. I was drawn to period details, like the pumpkin-pine floors, Greek Revival moldings, and marble mantel. But the yard, at more than 1,000 square feet—enormous for a city lot—is what really spoke to me, and to my two pugs, Louis and Petunia. Just about everything else felt like it was held together with chewing gum and duct tape. So many things had broken over time that I began to joke that my house was conspiring against me. The second-floor bath sprang a leak just after my parents had moved into the adjacent guest room for a spell. The heat waited until the coldest week of winter to conk out.
Shown: Homeowner Angela Daigle saved for nine years for her renovation.
Cozy Quarters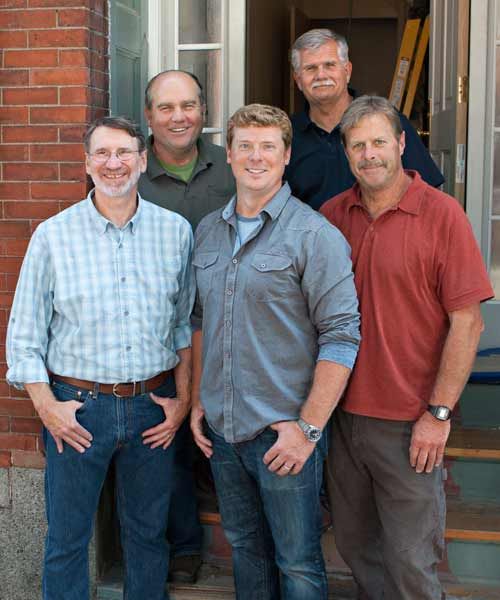 I kept paying to patch little problems but managed to squirrel away savings as I planned my dream remodel. I knew it would include a modern bath on every floor and a cozy master suite that would make coming home every night feel like checking into a swanky hotel after a long day of travel. I was already talking to other contractors when I applied to TOH TV on a whim. I'd been a fan since watching the remodel of another house in Charlestown years ago; I remember being so impressed at how the crew carefully restored all the plasterwork there.
Shown: The TOH TV crew will work with architect Sally DeGan to maximize the house's 1,500 square feet of space.
All Opened Up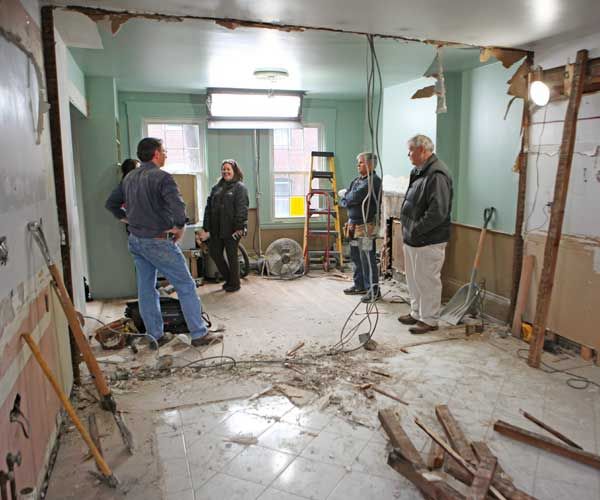 I was stunned the following week when the producers called, asking to tour the house. I spent the entire weekend doing that special kind of deep cleaning you do only when someone really important is coming over. I was so nervous that the crew wouldn't like my plan or that they'd question why I wanted to stop at 4 feet for a kitchen bumpout behind my 19-foot-wide rowhouse.
Shown: The TOH TV crew and production team survey the first floor after removing the wall separating the kitchen and the formal dining room.
Shallow Bumpout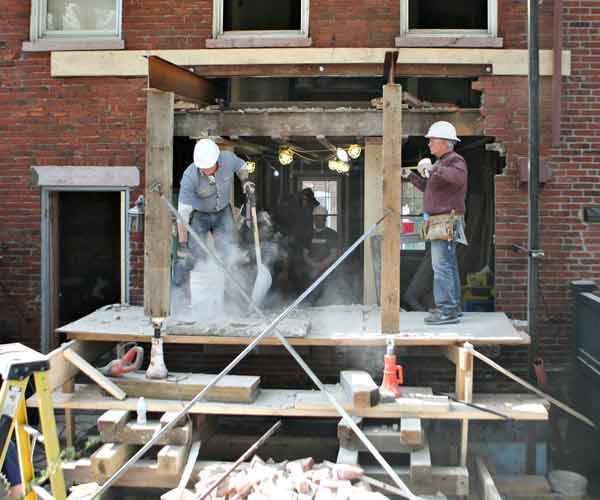 Contrary to all my fears, Tom and Norm totally understood how important my yard was to me and thought my shallow bumpout idea would work well. They also came up with the idea of salvaging the bricks we'd remove from the back of my house to build the small addition and suggested knocking out an abandoned chimney in the kitchen to create space. After that meeting, Tom even offered to stay and fix my leaky fridge.
Shown: With jacks and steel beams supporting the upper floors, Tom and Kevin demolish the back wall on the first floor.
Demolition Work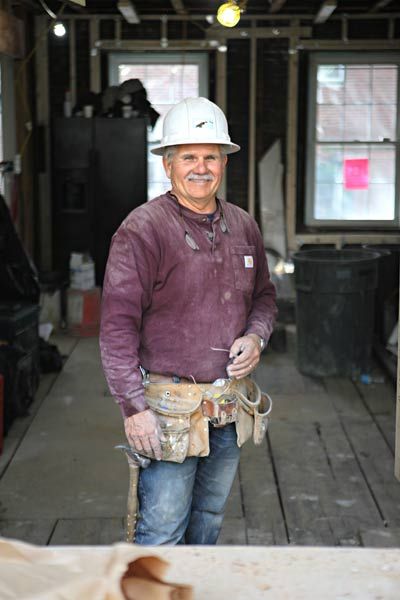 I was over the moon when my house was selected. I'm living in a nearby rental during the remodel, but I come by often to see the progress. You can imagine how shocked I was when I arrived one day to find that the entire back of my house was missing, to make way for the bumpout. It's unsettling to stand in your living room and feel a breeze blowing in from your backyard. But when I saw Tom emerge from the pile of rubble and, amidst all the chaos, start to calmly pick out individual bricks to reuse, the same way most people pick out apples at the supermarket, I knew I was in good hands. And, as I often remind the crew, they saved my house before they even got to work. If I hadn't been home to meet them for that walk-through, the fridge flood could have ruined everything.
Shown: Tom takes a break during a day of demolition.
Preserving The Past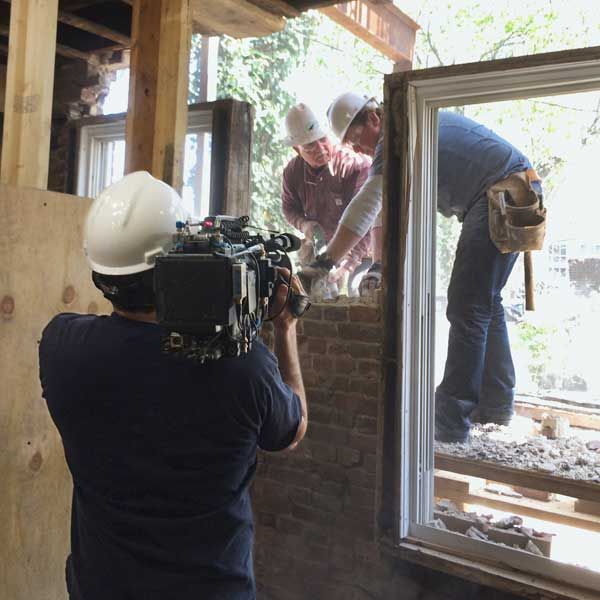 TOH TV general contractor Tom Silva and host Kevin O'Connor remove bricks one by one to be used later for the kitchen bumpout as cameraman Steve D'Onofrio captures footage for the show.
Upgrading The Old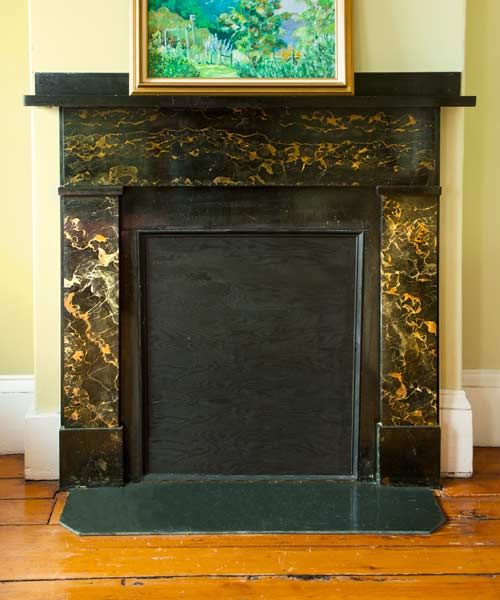 An original marble mantel in the second-floor living room will be retrofitted with a high-efficiency gas insert.
Clawfoot for Refurbishing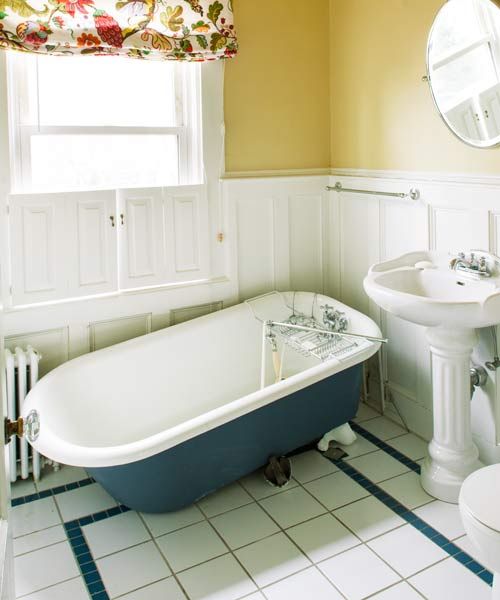 A collapsed claw-foot tub rendered the guest bath unusable. It will be restored and outfitted with a shower.