This article appeared in the Fall 2022 issue of This Old House Magazine. Click here to learn how to subscribe.
Get ready for the cooler season with some of our favorite tools and home products you can use all around your home.
Sanibel Decorative Screen Panels
Shown above: Think of these low-maintenance polypropylene screens as an alternative to wood lattice. Use them at the ends of a porch, to add privacy to an open seating area, or to serve as a skirt under a deck. Available in 2-by-4-foot or 3-by-6-foot sections, framed by powder-coated posts and rails (sold separately). From $44 each; barretteoutdoorliving.com.
Apex Pellet Grill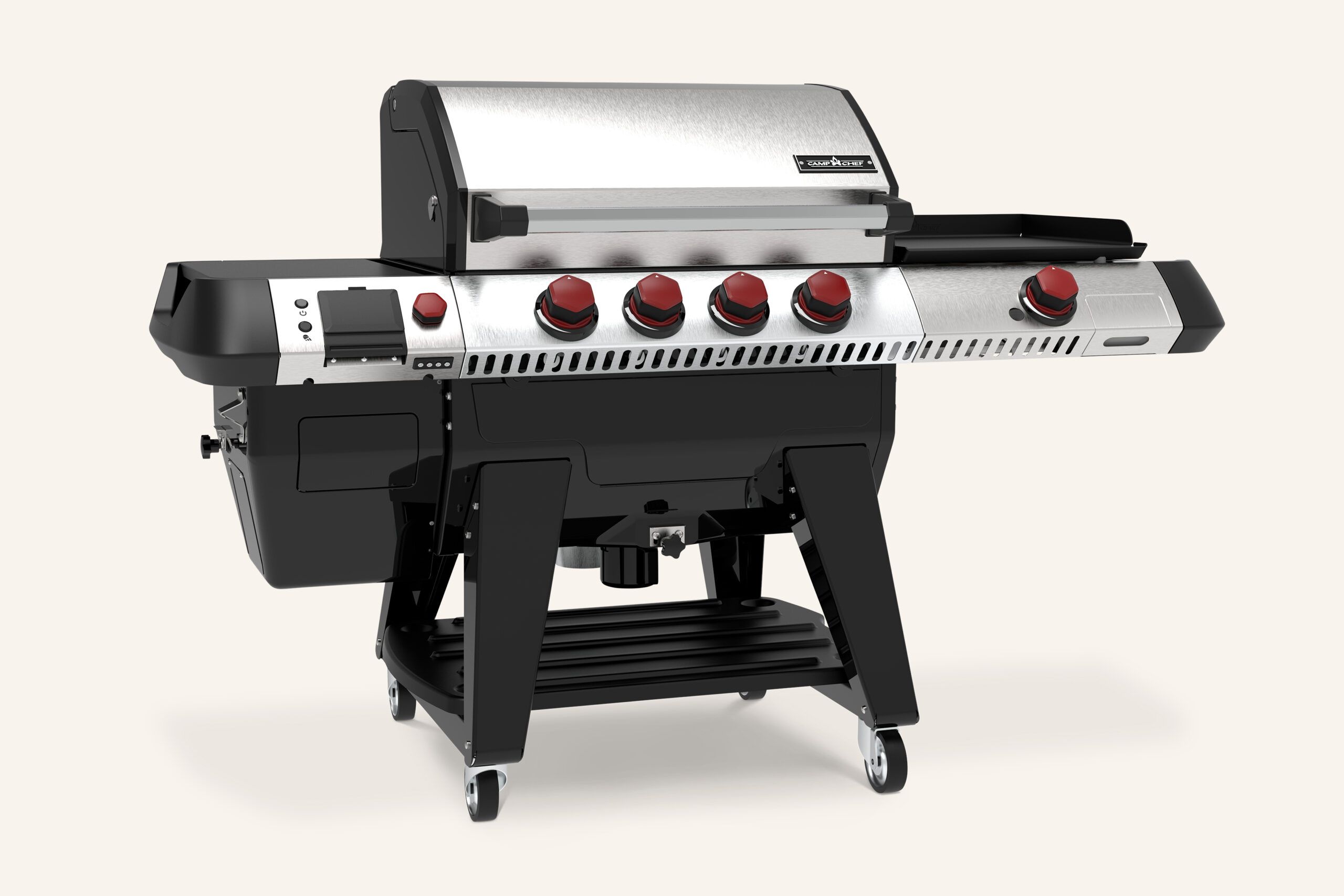 Unlike most pellet smokers, the Apex packs the high-heat punch of gas burners and delivers the lower, smoldering temps of a wood smoker, too. An optional side griddle lets you sear meats after they've been smoked. From $2,500; Amazon.com
Evolve Stone Mortarless Series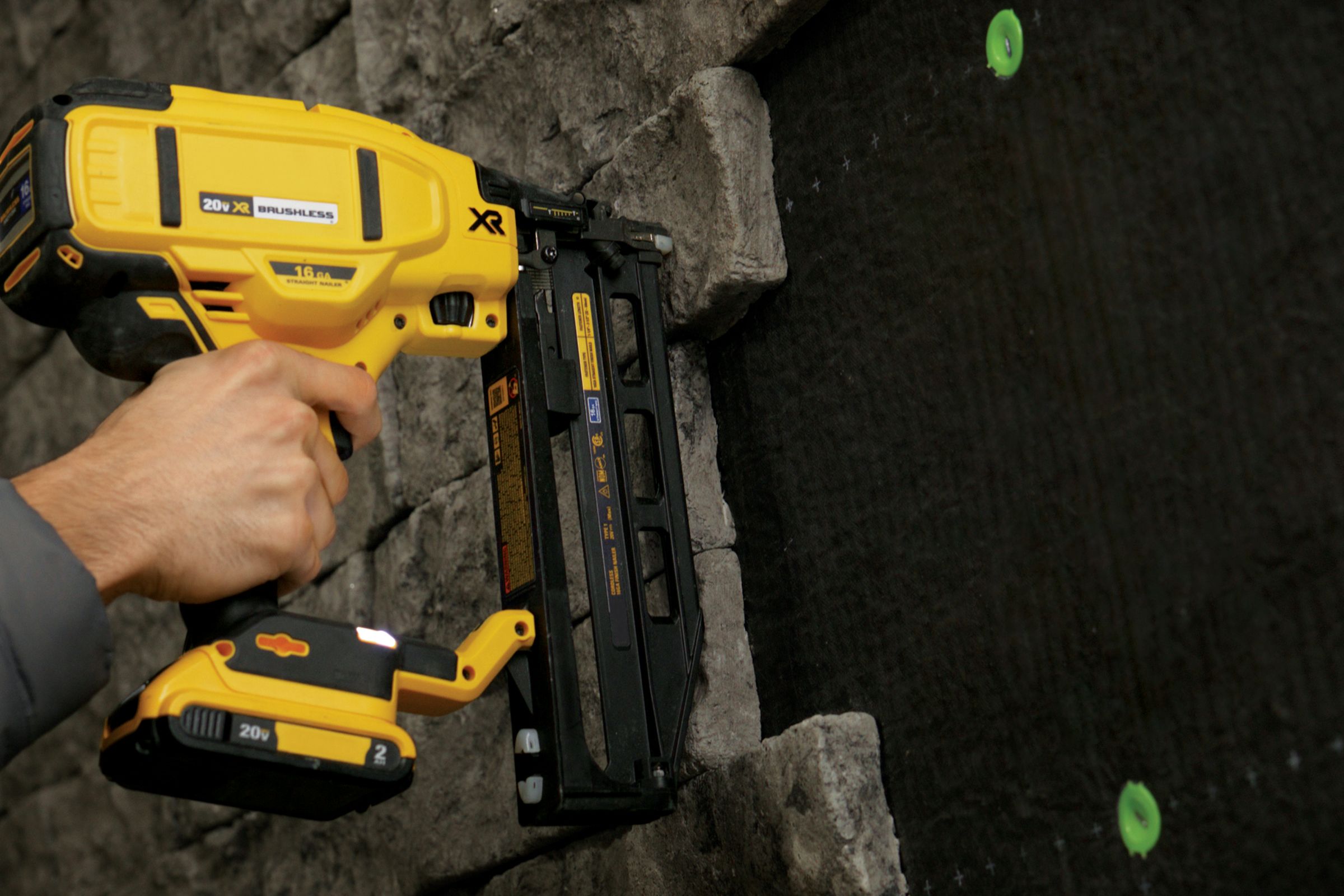 This new composite, cast with thermoset resin, delivers a realistic look without mortar. You just pin the pieces to interior walls with 16-gauge, finishing nails (stainless steel for exterior applications). With some minimal wall prep, they can be installed 10 times faster than traditional veneer stone. About $15 per square foot; evolvestone.com
Diamond Grit Impact-Drive Bit Set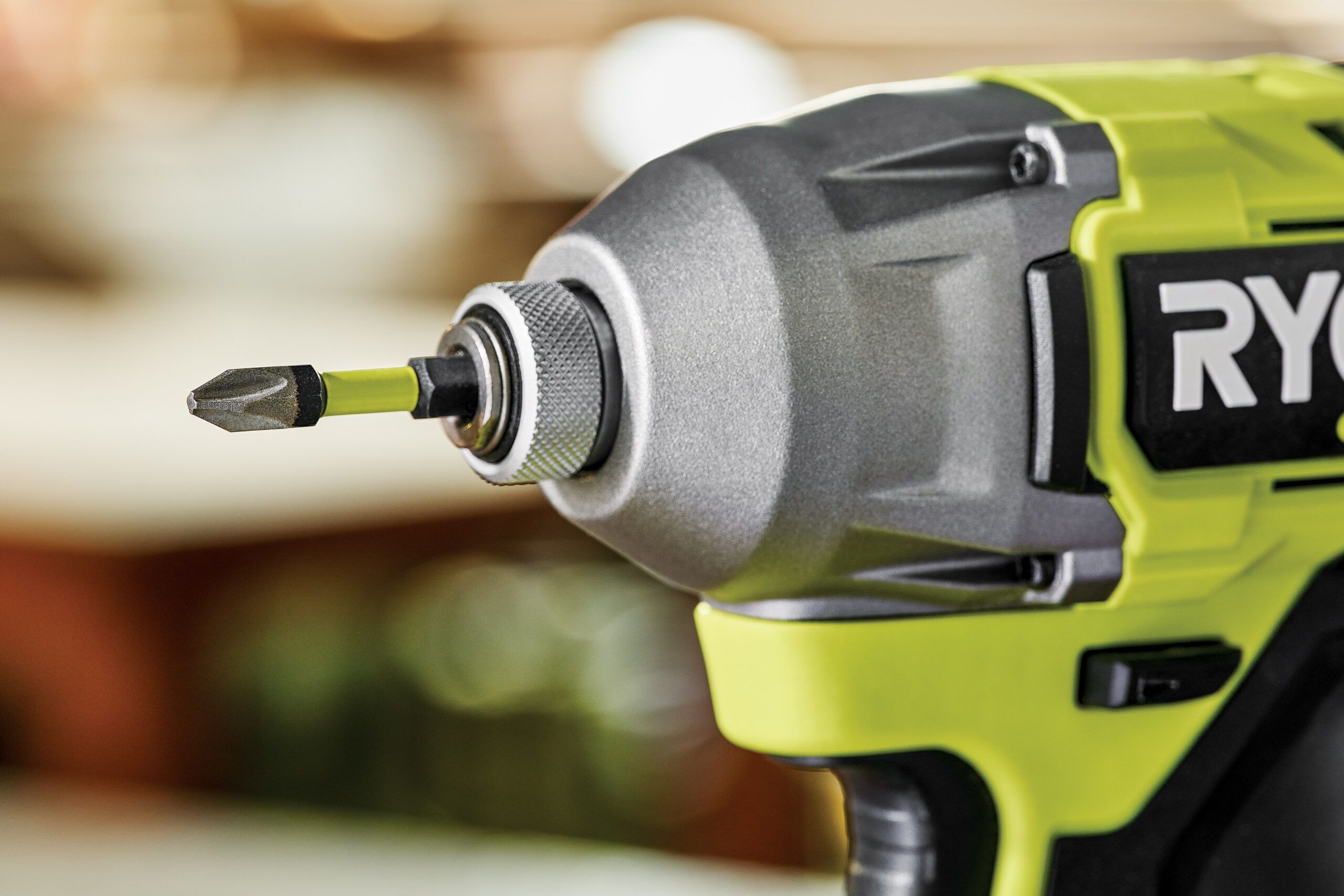 These 2-inch Phillips hex-shank bits last 20 times longer than standard steel ones because they're coated with finely pulverized diamonds. That gives the bits twice as much grip on screwheads and reduces the chances of bit cam out and ruined screws. Use them with impact drivers or standard drill/drivers. $20.28 for a set of 22; amazon.com
TOH Pro Tip: "Anytime you feel a screwhead starting to strip, stop, back the screw out, and drill a pilot hole. Then sink a new fastener. – Tom Silva, TOH general contractor
Nitro Brushless Switchdriver 2.0
Drilling pilot holes before sinking screws is a good way to keep wood from splitting, but swapping bits can get tiresome. The two 1/4-inch chucks on this tool enable drilling and driving with just a turn of the tool's head. A digital readout shows which of nine torque settings you're using. $130; amazon.comhttps://amzn.to/3JQEXvF
PowerFit20 Solar Panels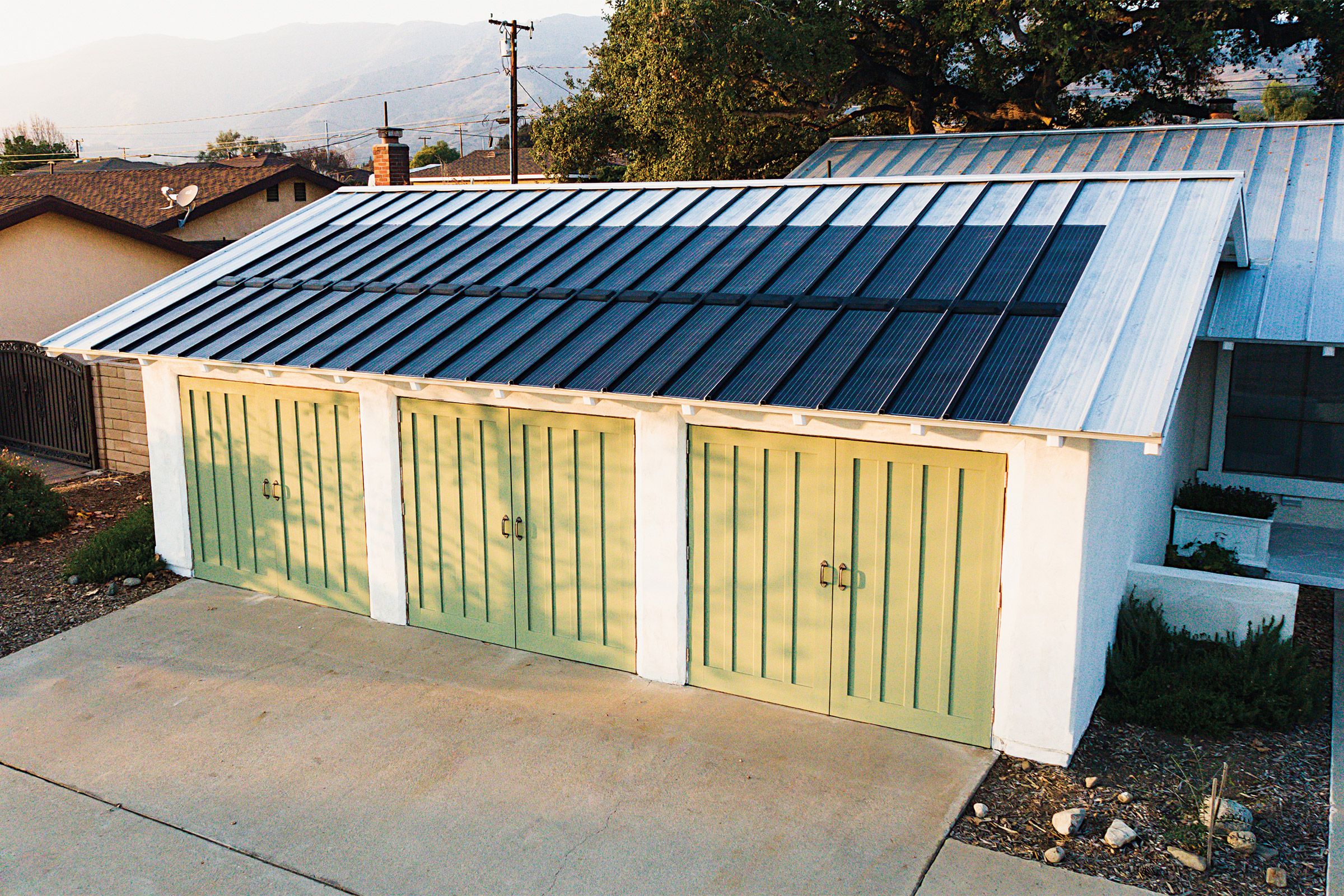 Homeowners with standing-seam metal roofs can now add photovoltaic panels without having to drill holes. Each 66-inch-long panel has a peel-and-stick backing that fits neatly between a roof's seams. Daisy chain the panels together to cover the entire roof. From about $162 per panel (uninstalled); sunflaresolar.com
3-in-1 Digital Laser Measurer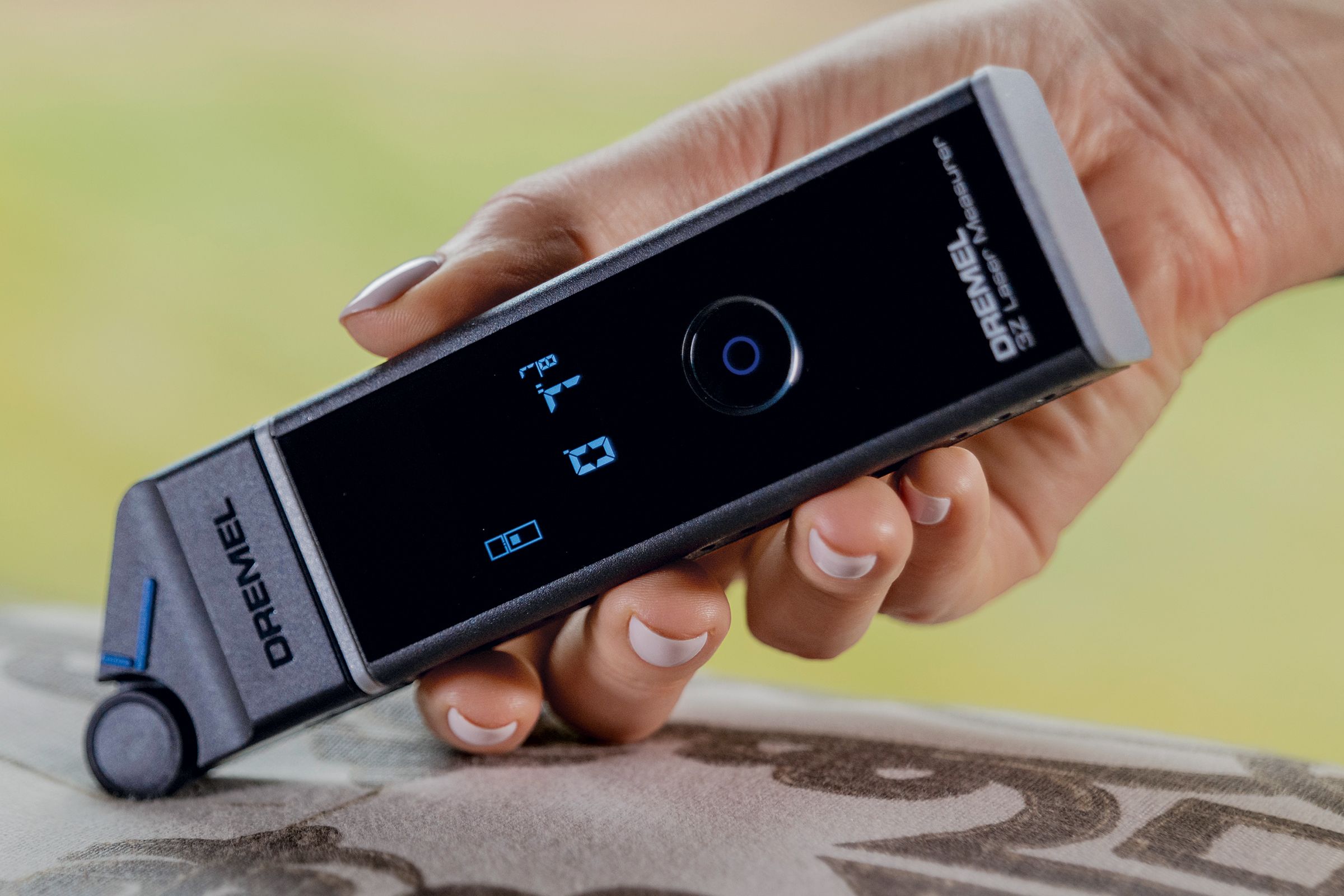 At its core, this 4-inch-long device is a laser distance meter that can reach up to 65 feet to quickly calculate interior volumes. But two attachments really increase its utility: a wheel (shown) that allows you to easily measure curved surfaces, and a 5-foot tape flexible enough to wrap around square surfaces, like columns. A screen shows measurements in any function and calculates the area, too. $69; amazon.com
LIV Smart Mosquito Repellent System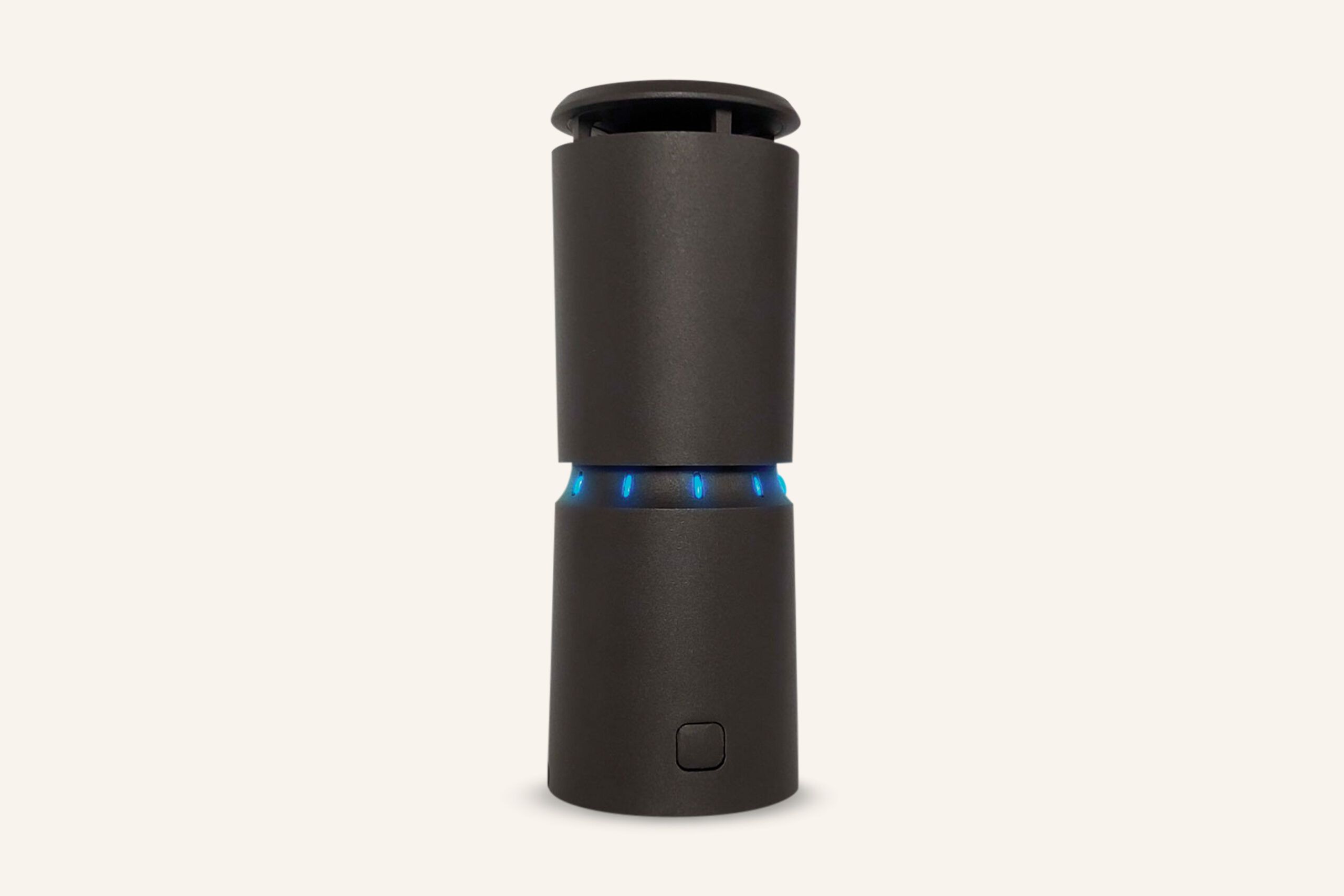 Hotter summers mean warmer autumns, allowing mosquitoes to linger longer. This outdoor system keeps the biters at bay with up to five connected, smartphone-controlled repellers. Three repellers can protect up to 945 square feet for as long as 40 hours per repellent cartridge. $699 for a three-module starter kit; thermacell.com
Multipurpose Project Blocks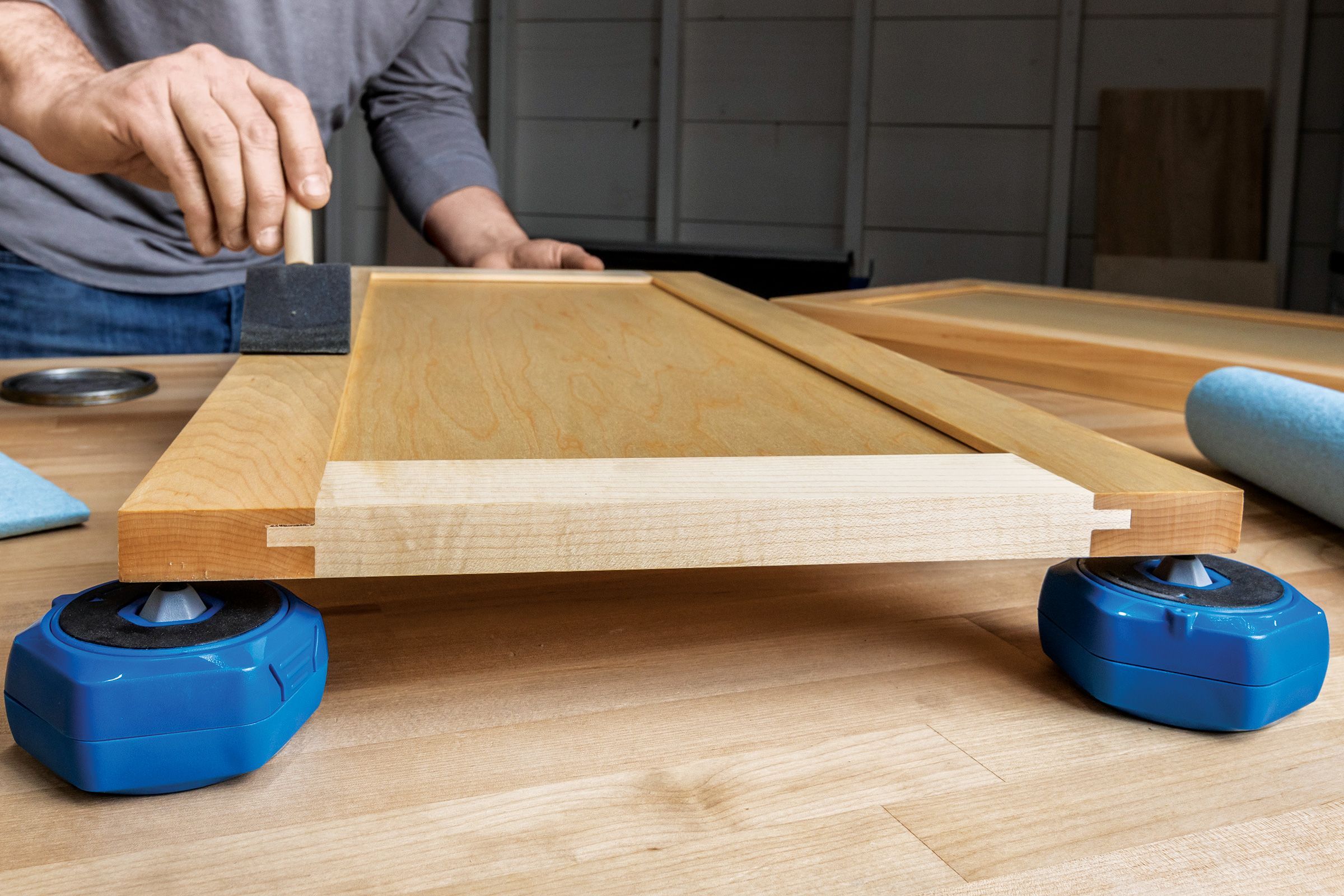 Grippy rubber edges elevate workpieces for no-slip routing or sanding. And when you're ready to apply a finish, twist the tops to raise each block's rubber point. After the finish goes on, there's no waiting for it to dry; just flip the wet side onto the points, and coat the edges and dry face. $20 for a pack of four; kregtool.com
TOH Pro Tip: "When using blocks to support your work, make sure they're on a level surface so the finish won't run." – Mauro Henrique, TOH painter